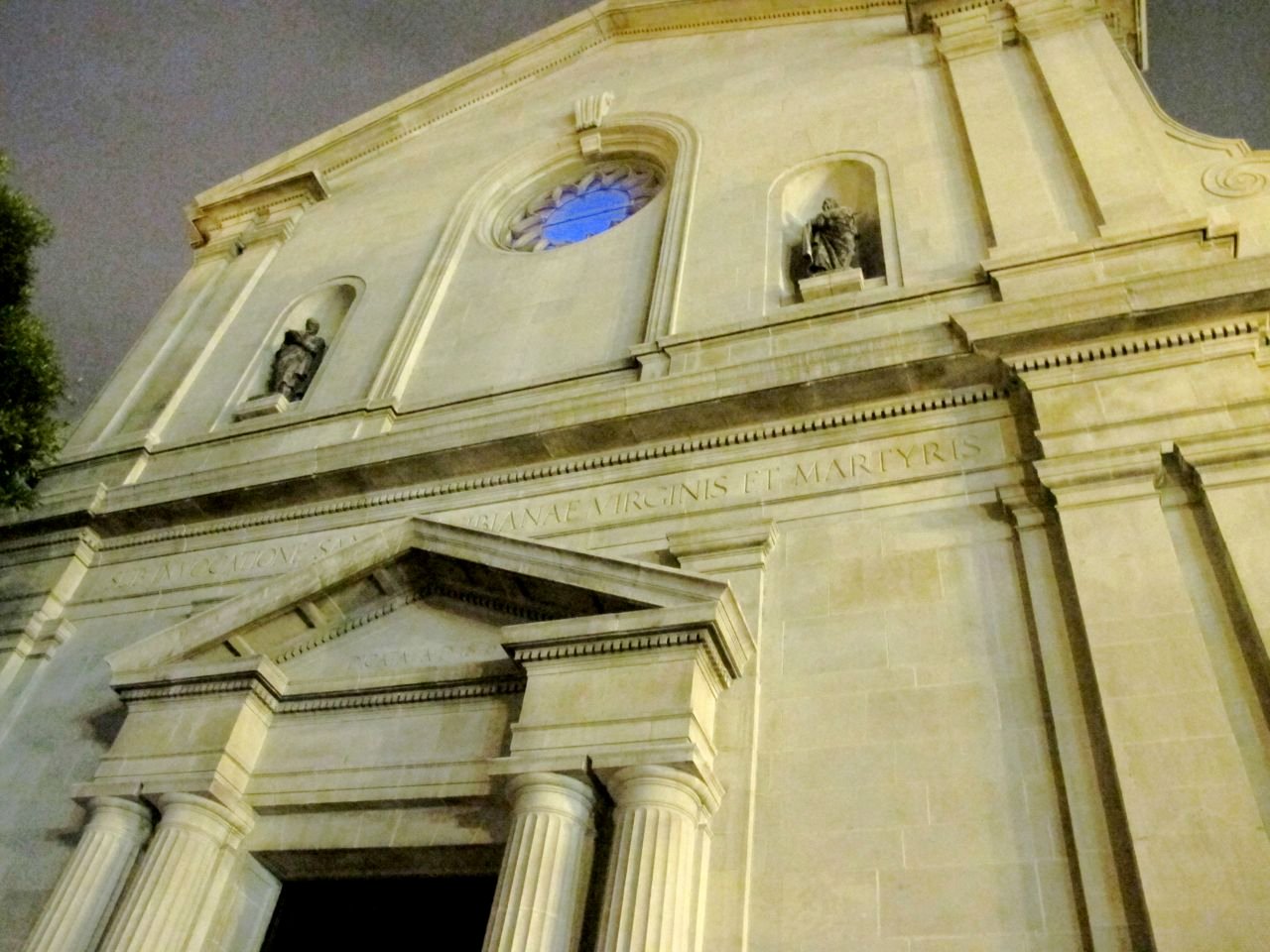 By Adam Rubenstein
Back To School at the LA Cocktail Classic with Drink Eat Play

Like anything in life we must all take a moment and get reacquainted, reeducated or in some cases reconditioned from our old ways and that same m-o applies when understanding the current trends in todays artisan cocktail and mixology world. It's an evolved arena far beyond the dorm room cocktails of yesteryear where mixologists and bartenders are creating healthier and more dynamic versions of old school cocktails. They have tapped into the cool artisan and limited production ingredients while applying culinary principles to their mixing craft that has earned them the well deserved title of Farm to Glass Mixologists.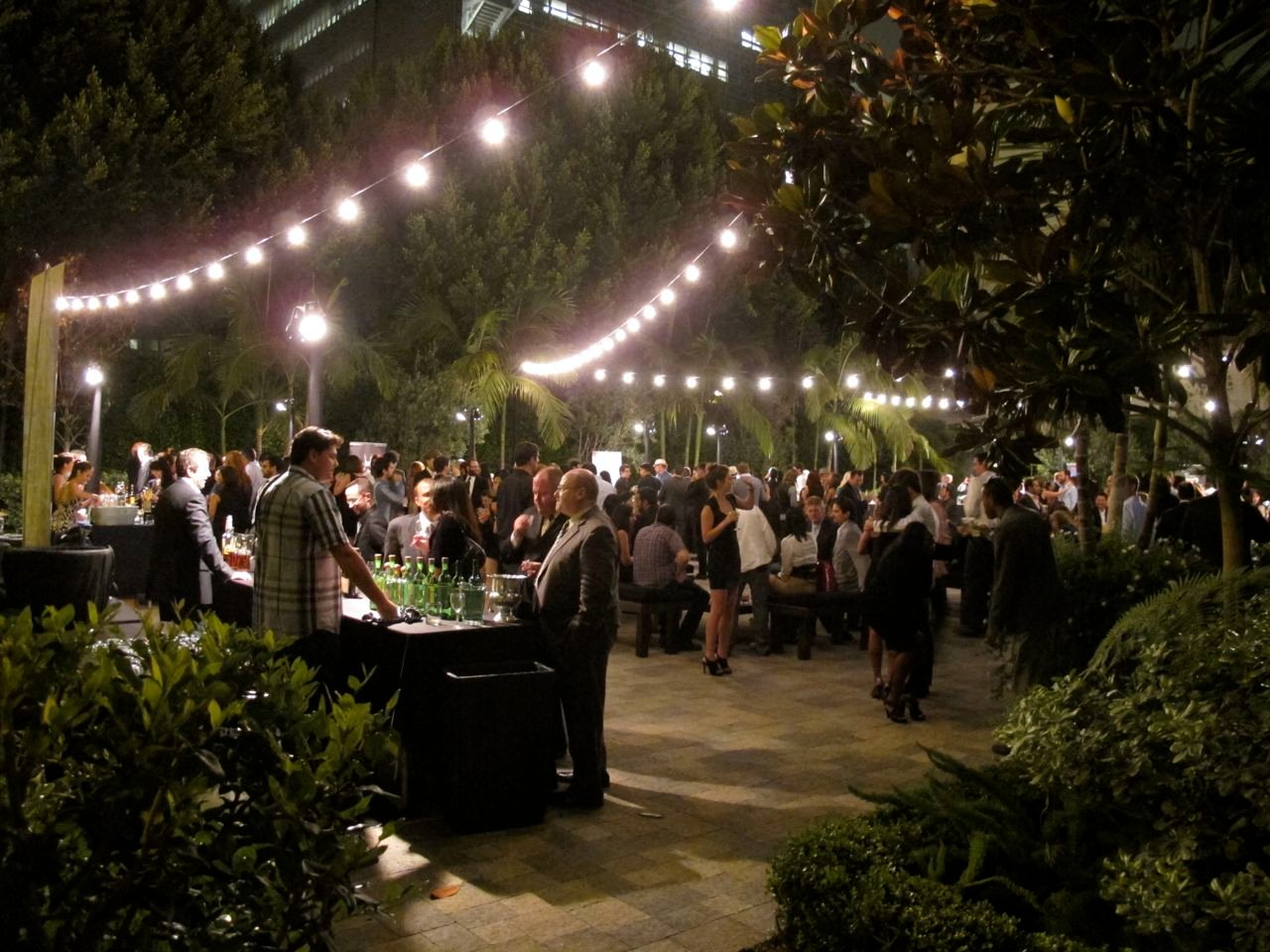 The LA Cocktail Classic
It takes a village effort to produce a mixology event here in Los Angeles and fortunately the talented veteran event producer Dan Silberstein from Drink Eat Play showcased his version the LA Cocktail Classic to a captiveDowntown Los Angeles audience at the beautiful and historic Saint Vibiana Cathedral with over 200 liquor brands coupled with mixologists showcasing the best of the Farm to Glass movement that hit the mainstream cocktail world in 2011. Some of the evenings talent providing demonstrations included; Marcos Tello, Matt Biancaniello, Lindsay Nader, and Joe Swifka just to name a few. We have broken down the best of the best of artisan cocktail essentials for making over your liquor cabinet so that you can bring it up to date with current trends in time for summer.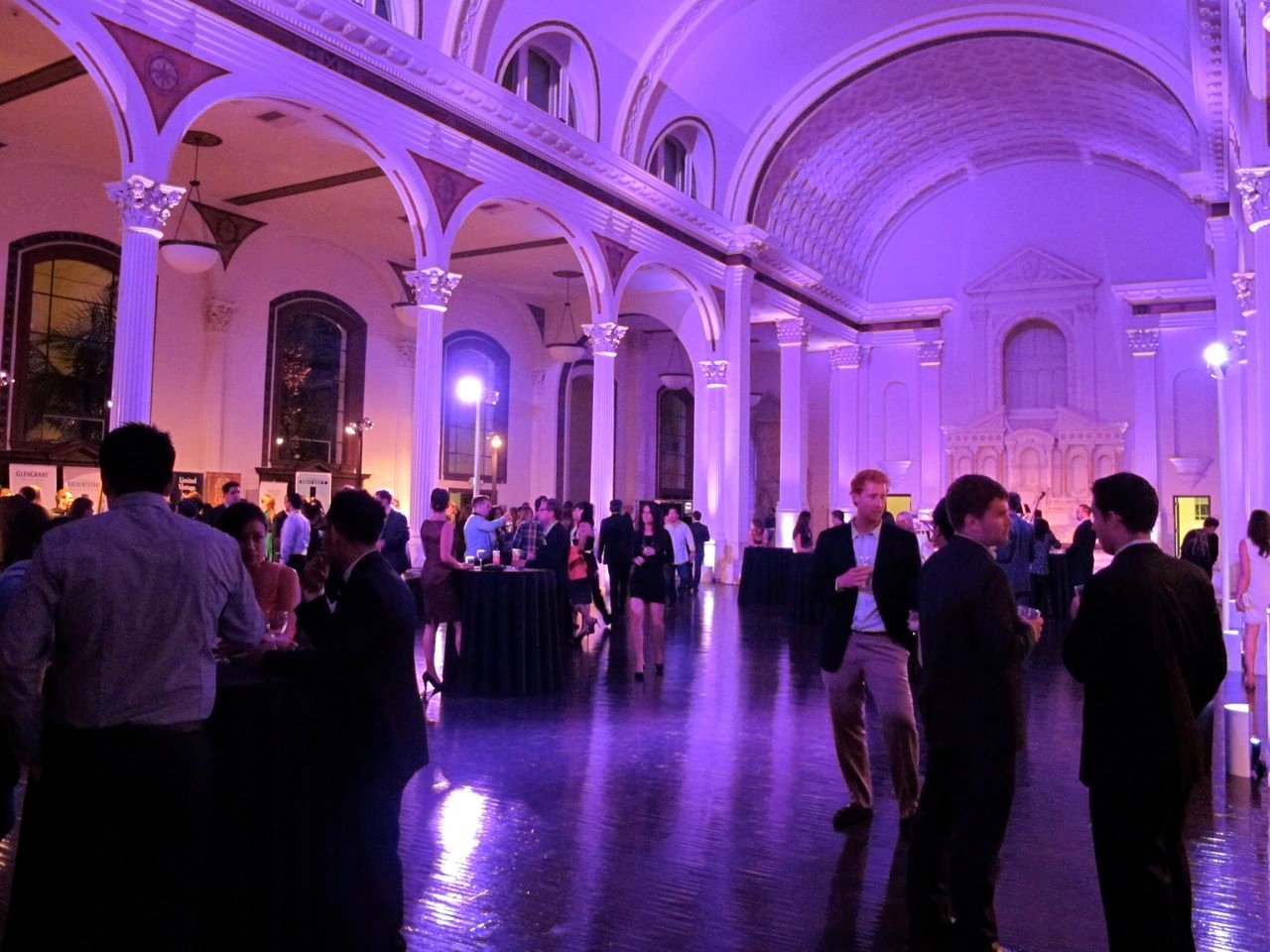 Farm to glass movement in Mixology
It's no surprise that the "Farm to Glass" movement is here to stay since being recognized nationally as a mover and shaker among the top food and beverage trends for 2011 & 2012. GQ magazine, AskMen.com, Pop Sugar, Gotham Magazine, liquor.com were just a few of the major trendsetting publications to bring attention to the movement that began on the East Coast and has migrated West. Mixologists like chefs tell the story of their experiences, an era in time, a movement and today are going beyond bar basics and blends and curating "from scratch cocktails." Guests can now appreciate the efforts that go into every carefully planned and executed cocktail. Today's food and drink pairings are more dynamic and the way of modern culinary living and appreciation. Below we have compiled our list of farm-to-glass bar essentials and the recipes that will give your drink mixing repitoire the Savoir faire it deserves.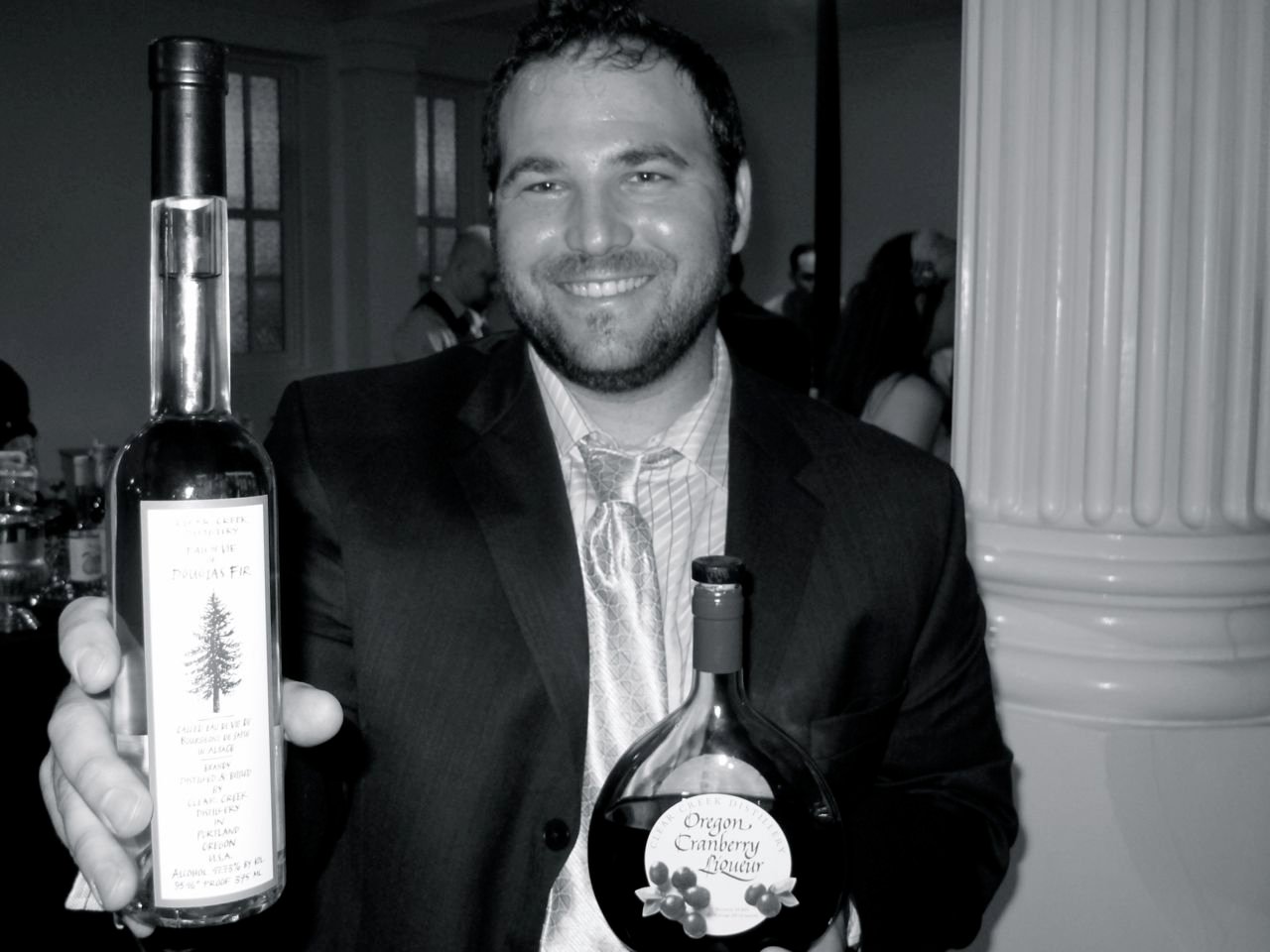 Artisinal Discoveries & Bar Essentials from the LA Cocktail Classic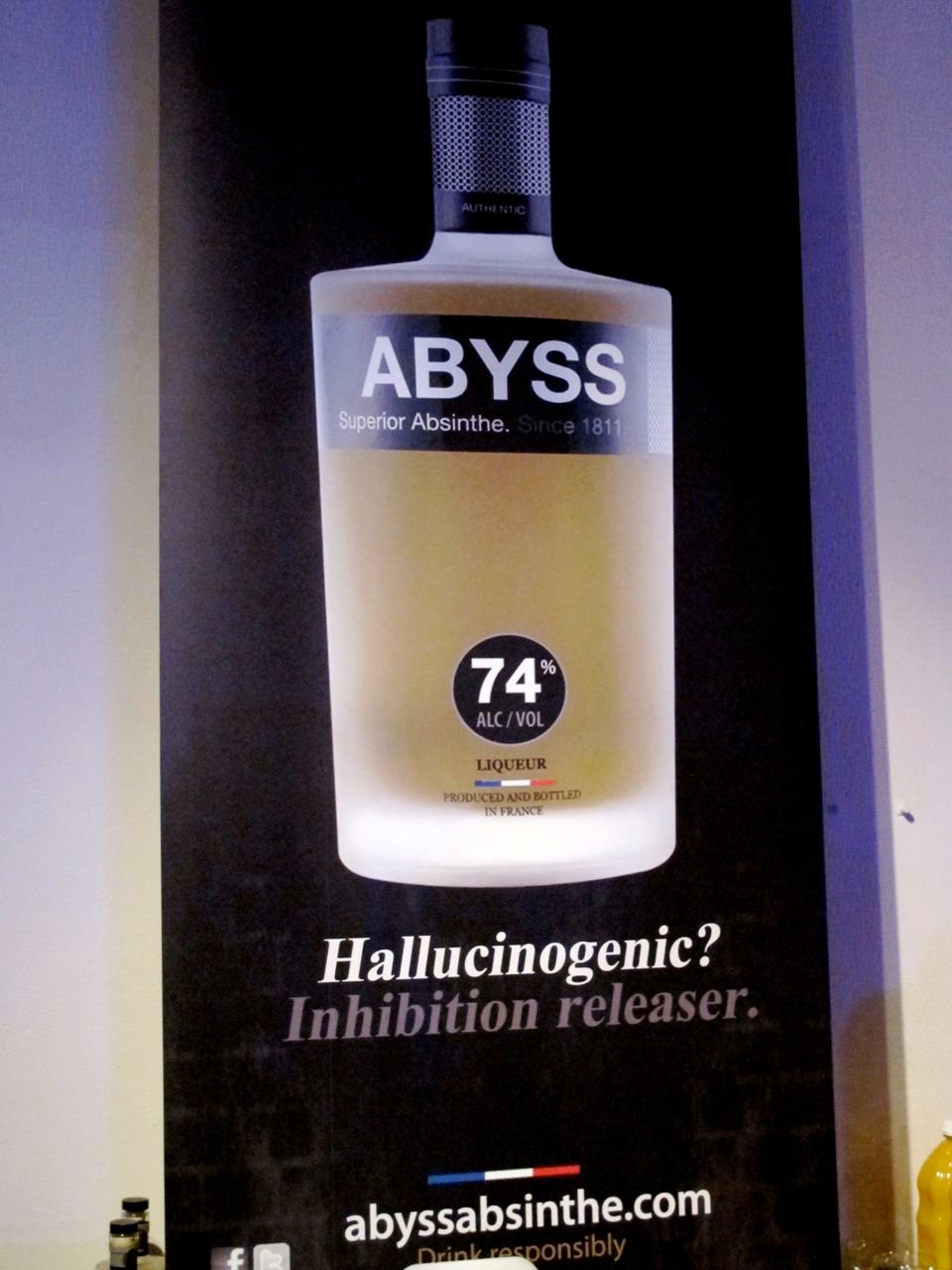 About
An anise based liqueur from France with a complex nose and powerful notes of licorice, absinthe is traditionally mixed with ice-cold water resulting in a cloudy mixture. The Belle-Epoque consumers added delicately a sugar cube on a perforated spoon, on which the water was then dripped to slowly be dissolved  into the absinthe.  In modern society, the availability of mixers enables combinations of absinthe-based cocktails only limited by the imagination. ABYSS, the Authentic Superior Absinthe, carefully hand-crafted in the purest tradition of its original region, Franche-Comte, is designed after an authenticated recipe elaborated in 1811, and transmitted since then from generation to generation.
What are its Properties?
A fine selection of natural herbs is used to produce ABYSS including wormwood, roman wormwood, anise, fennel, gentian, mugwort, hyssop, star anise, peppermint and coriander among others.
How to use or consume?
Enjoy cold as a shot drink, or add water, or mix it as a cocktail.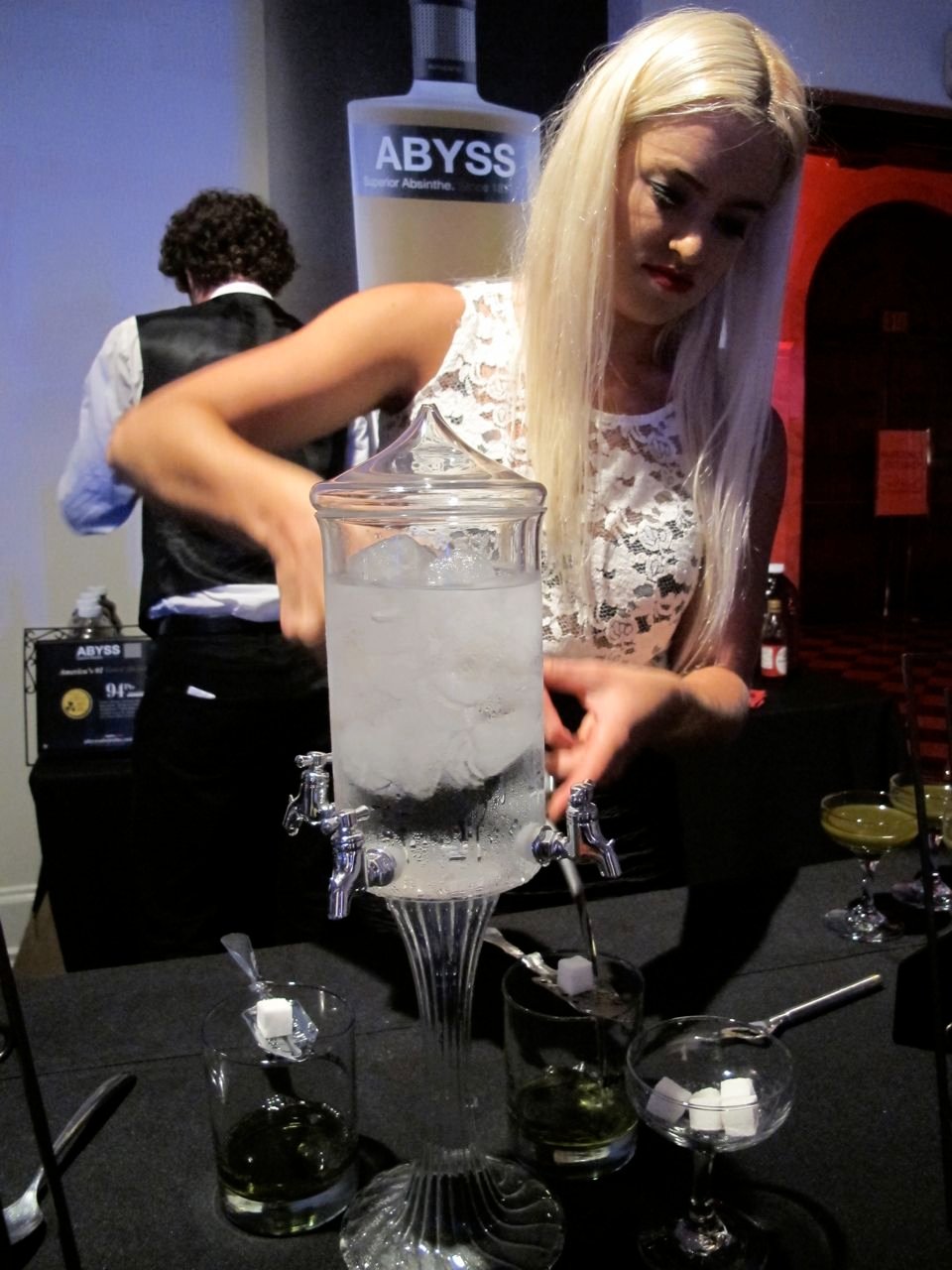 Tasting notes
Very light but intense golden color. Complex and herbaceous to the nose with hints of caramel and mint offering vanilla flavors. Peppery spices dominance. Very powerful to the palate. Rich notes of Wormwood offering bitterness to a long and elegant finish.
Becherovka "To Your Health"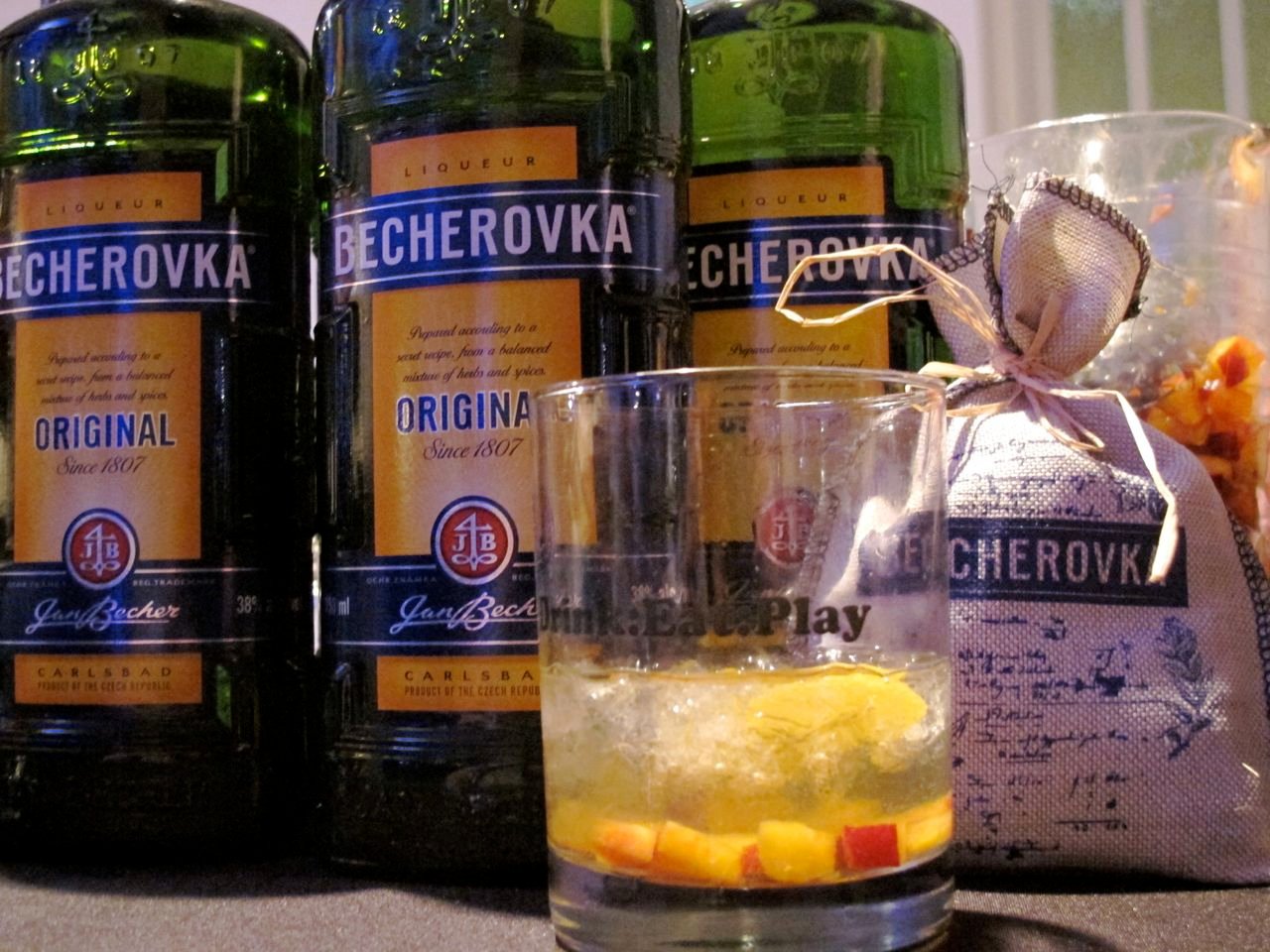 What is it?
Becherovka, formerly Karlsbader Becherbitter) is a herbal bitters that is produced in Karlovy Vary, Czech Republic, by the Jan Becher company. The brand is owned by Pernod Ricard.
About
A 200 year old recipe with a careful blend of botanicals with notes derived from dried flowers,leaves,bark,anise seed, cinnamon and ground root combined with water sourced from local mineral springs. Becherovka is a herbal bitters that is produced in Czech Republic. It's an old spirit that is relatively new on to the US market.
What are its Properties?
It is flavored with anise seed, cinnamon, clove and approximately 31 other herbs. It is usually served cold, and is often used as a digestive aid. In the Czech Republic it is often served with tonic.
How to use?
It is usually served cold and is often used as an aid to digestion. It may also be served with tonic water, making a drink that is known as a beton (BEcherovka+TONic) (Czech for "concrete").It is used in several former Eastern Bloc countries as a home remedy for arthritis.[1]"
Tasting notes
Color:Golden Amber
Nose:Cinnamon,clove,honey,citrus rind(orange peel,candied lemon zest),and wild herbs
Flavor:Rich,honey sweetness,followed by a rush of cinnamon,clove,and ginger,gently unfolding into a pleasantly clean and slightly bitter finish.
Recipe
"Becherovka Cobbler"
1.25oz Becherovka
1.25oz Dry Reisling
.25 Marashino Liqueur
Served in a wine goblet over crushed ice, garnished with a lemon twist and fresh seasonal fruit (I used raspberries)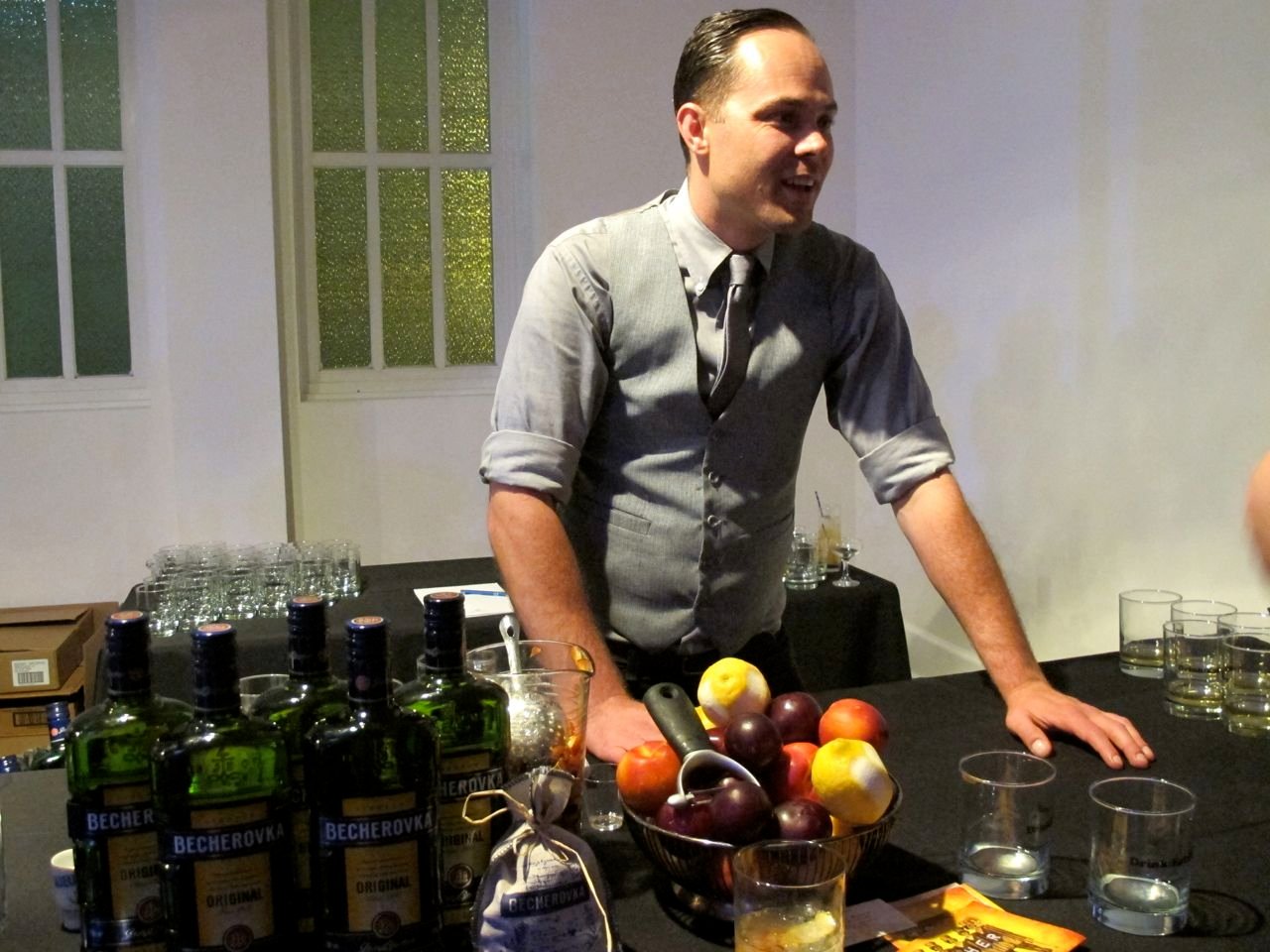 Featured Mixologist
The recipe above was provided by Dan Long, mixologist and bar manager at Big Bar in Los Feliz on Hillhurst Avenue.
Clear Creek Eau De Vie of Douglas Fir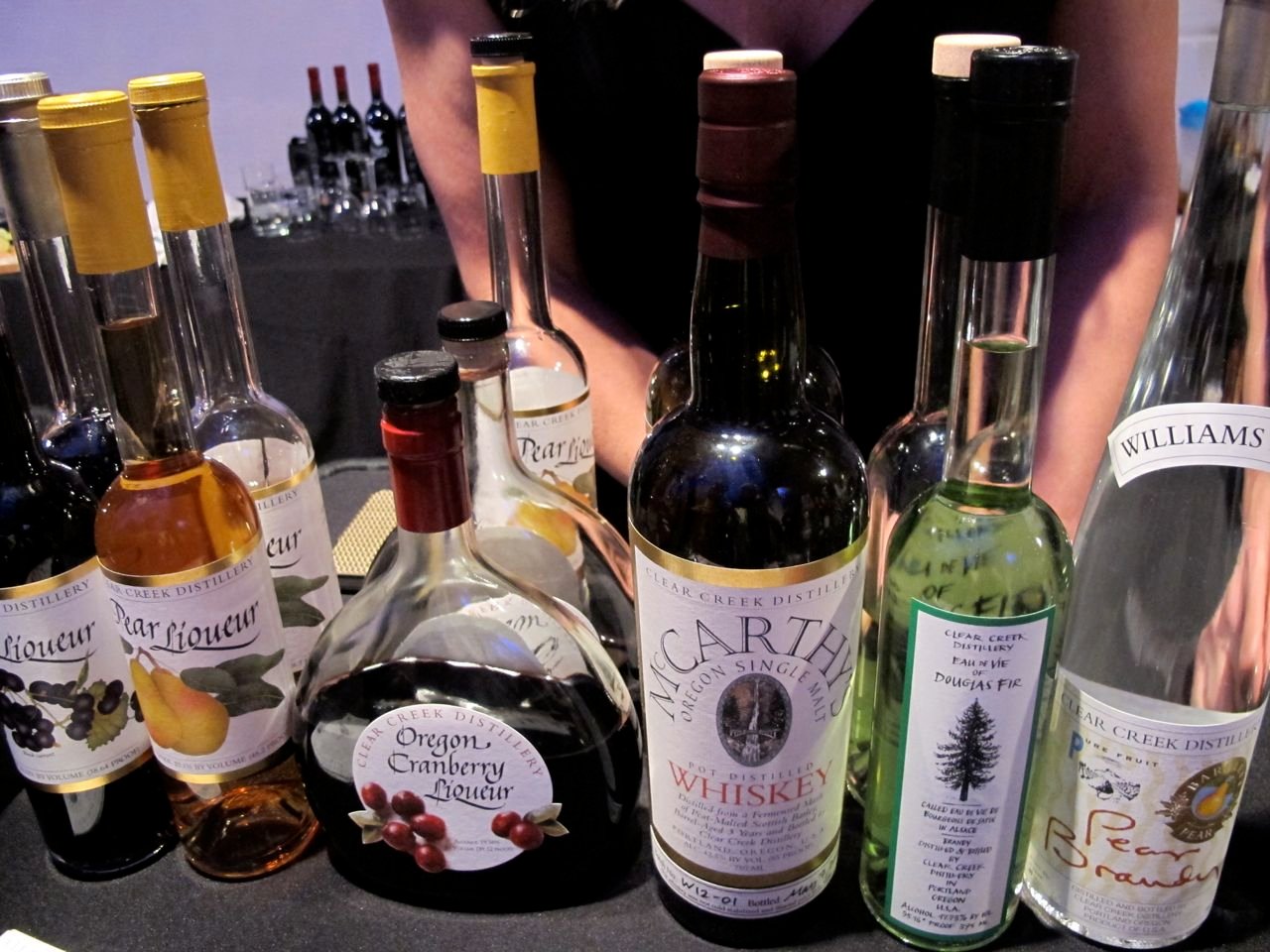 What is it?
Inspired by an obscure Alsatian distillate called Eau de Vie de Bourgeons de Sapin, Steve McCarthy worked on developing the perfect Portland, Oregon version of a tree spirit, an Eau de Vie of Douglas Fir, for ten years.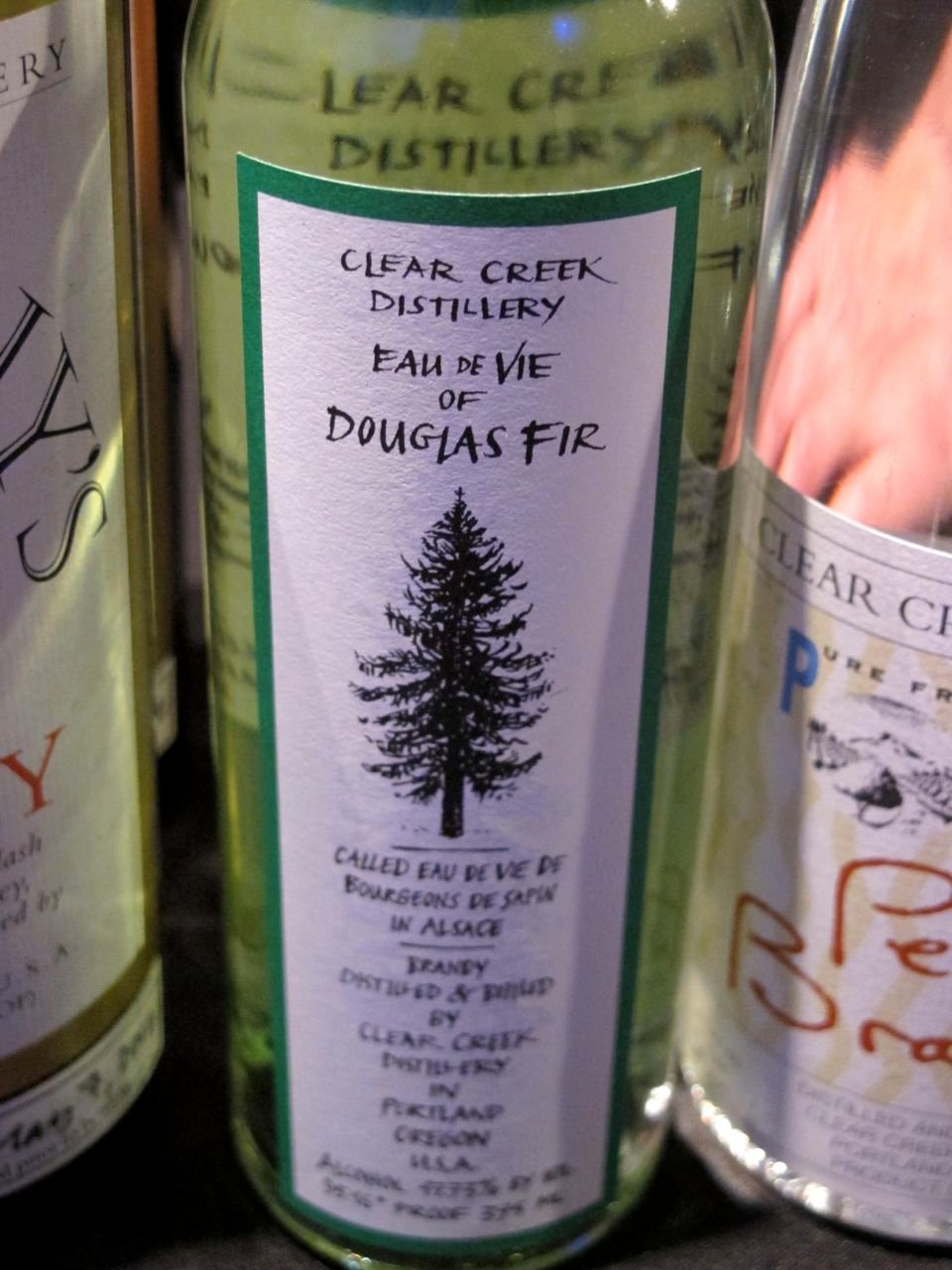 What are its Properties?
This eau de vie is made from an infusion of the springtime buds of Douglas fir picked by hand into clear brandy which is then re-distilled and re-infused with more buds. Finally it is strained and bottled. The green color and complex fresh flavor are from the Douglas Fir buds. No artificial colors or flavors are added.
Featured Mixologist
Matt Wallace from Harvard & Stone mixed up the entire line of spirits and delivering Farmers market cocktails to patrons at the Vibiana space while he was "taking the night off" from his usual bar post in Hollywood.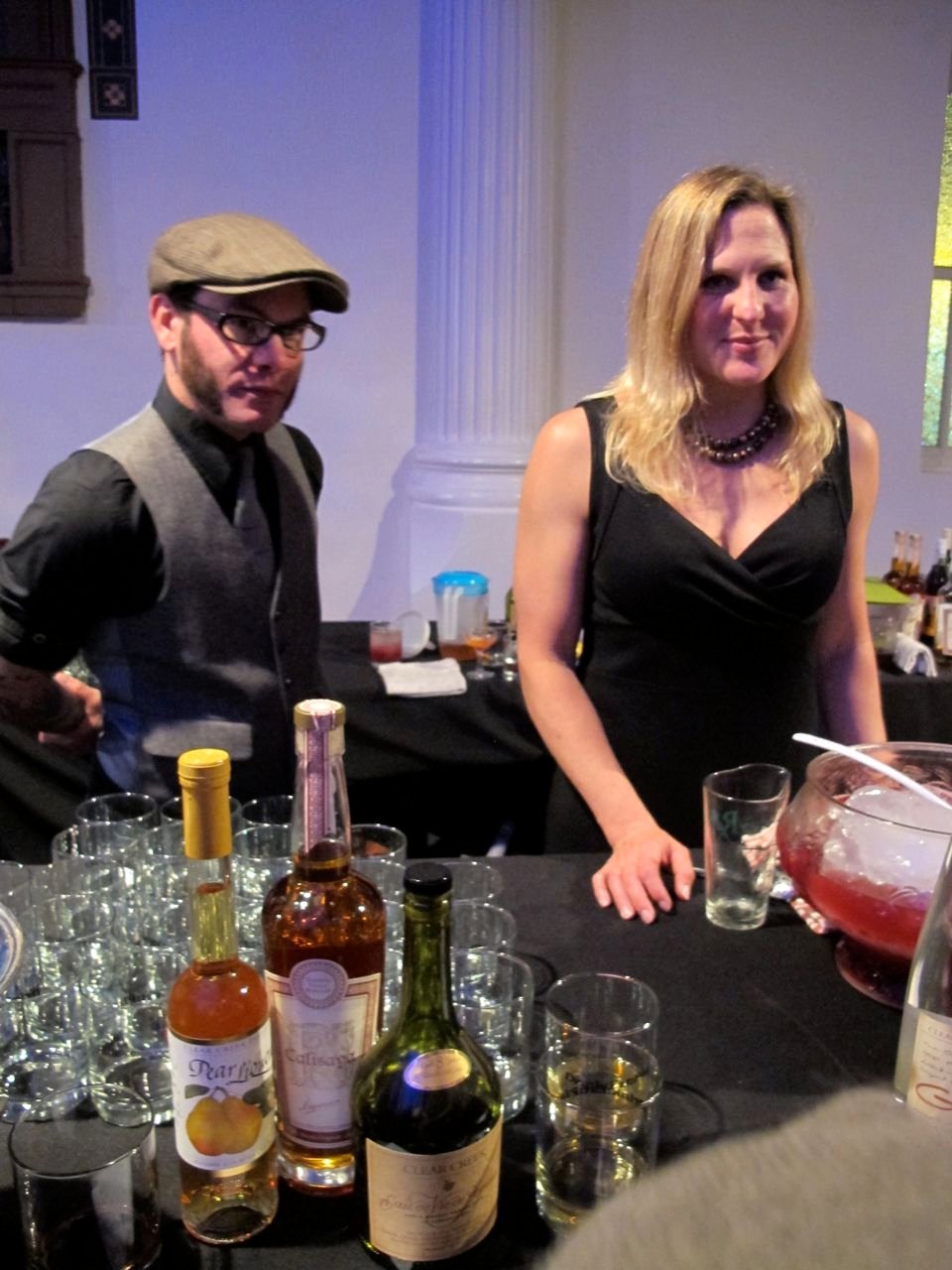 How to use?
Traditionally, Eau de vie is served as a digestif or after dinner drink used to stimulate digestion. One to two ounces are served in either a tulip-shaped glass or a snifter, either chilled or at room temperature. A less traditional, but also nice way to enjoy Eau de Vie of Douglas Fir is in a cocktail.
Tasting notes
It has a fresh, bright flavor that is both piney and citrus-y, with a tingly hint of eucaliptus. The light clean flavor of pine lingers in the finish
Recipe
Douglas Fir Gimlet(recipe from Audrey Saunders, Pegu Club, New York, NY)
1 1/2 oz. Tanqueray gin
1/2 oz. Clear Creek Douglas Fir eau de vie
3/4 oz. Fresh lime juice
1/2 oz. Simple syrup
1/2 oz. Homemade grapefruit syrup
Grapefruit Syrup: 16 ounces Simple syrup,zest of 1 Grapefruit.Cover,shake well,refrigerate for 24 hours.Strain,pressing down on zest.Add 1 tsp. Vodka
Measure all the ingredients into a mixing glass. Add ice,shake well, and strain into a chilled cocktail glass. Garnish with either a floating lime wheel, or a sprig of pine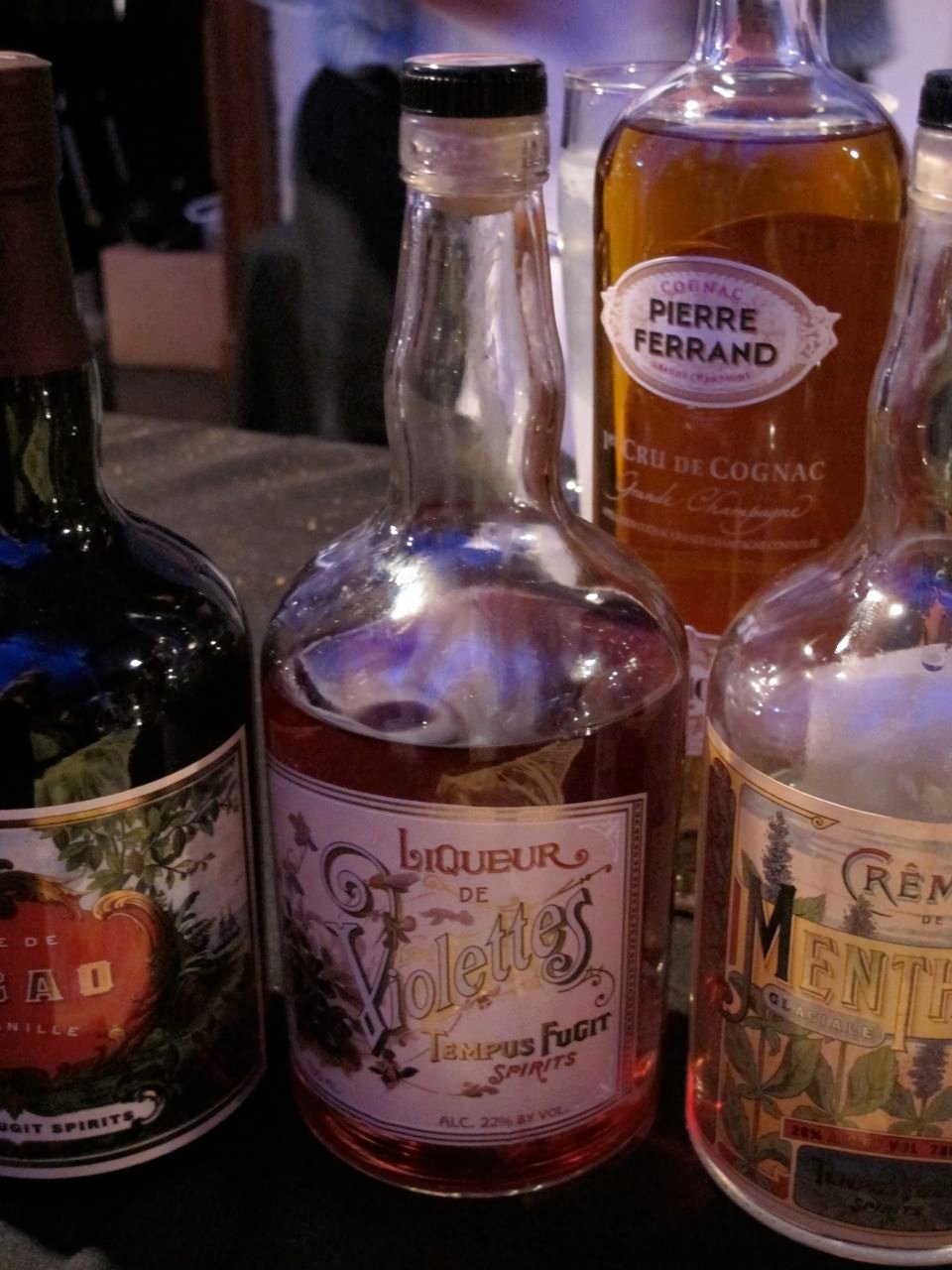 What is it?
This Petaluma, California based Spirits company prides itself on bringing the worlds finest spirits and liquors from the pre-prohibition era to cocktail enthusiasts looking for the "forgotten spirits" of yesteryear for the home and professional bars. If they can't source the products they have vowed to create them based on historical recipes. Creme de Menthe, Creme de Cacao and Violette Liquor were just a few of their sensual liquors that are a necessity for your bar.
Tasting notes
Tempus Fugit Crème de Cacao is made by combining cacao beans with a neutral spirit in a still, then infusing the distillate with additional cacao and vanilla beans. The maceration deepens the flavor and gives the liqueur a light brown hue, with a floral, earthy aroma and a satisfying richness.
Whereas most producers make their Crème de Menthe with mint extract, Tempus Fugit's version is made with fresh peppermint and spearmint, rounded out with other botanicals. It is at once crisp and lush, the perfect addition to a mug of bittersweet hot chocolate.
(Product descriptions are courtesy of TastingTable.com)
Recipe
We suggest testing out the Grasshopper, a classic holiday cocktail that blends equal parts Crème de Menthe and Cacao with one part cream.
(recipe from Tasting Table)
Square One, Farm to table Vodka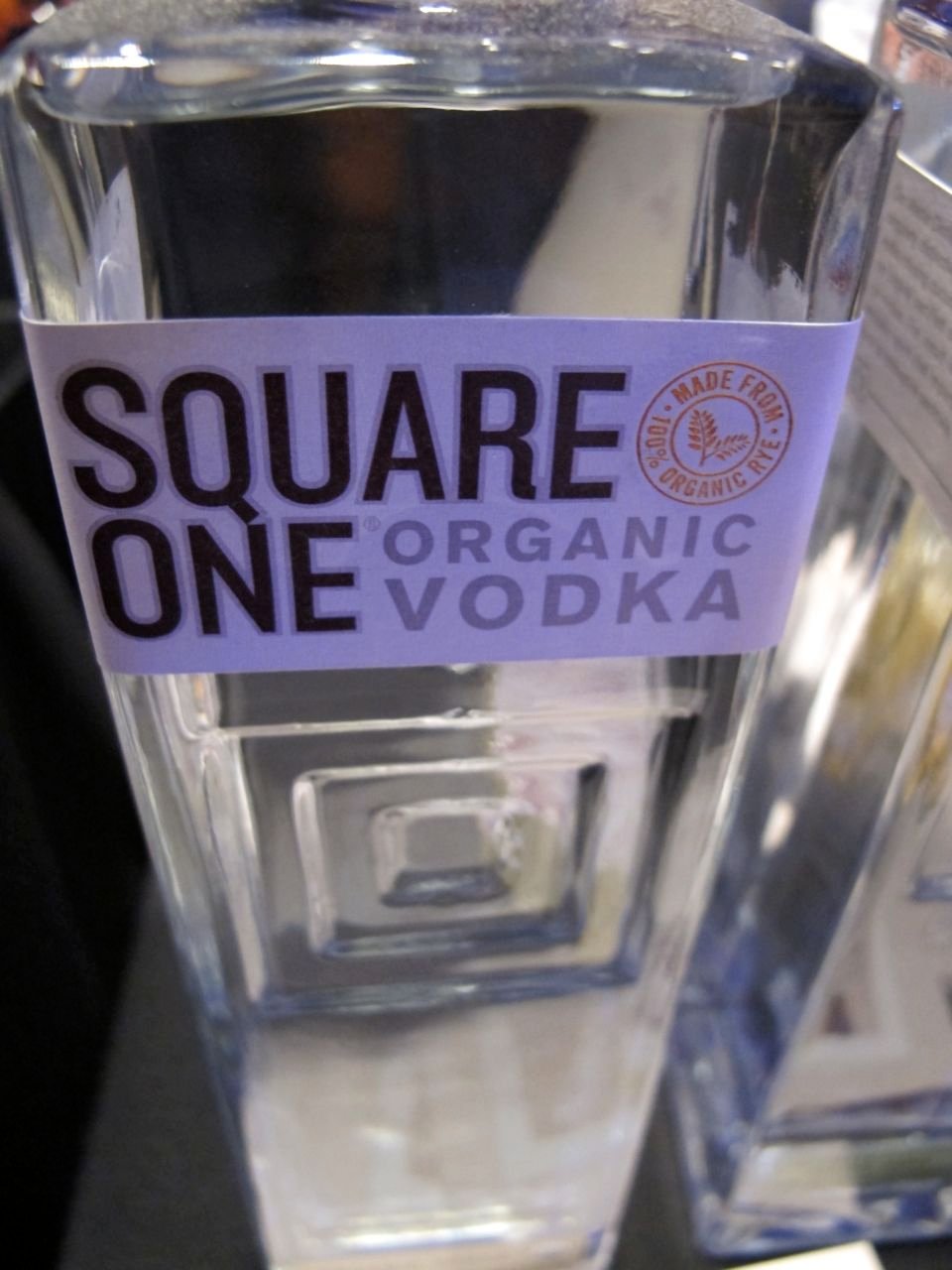 About
Organic hand crafted Vodka distilled from organically grown rye and water from the springs of the Teton Mountains. The base Vodka goes through an infusion process and several garden inspired farm-to-glass spirits were created. Square One Cucumber, Square One Basil and Square One Botanical are the result and arsenal of recipes have been created by the mixology team for all 4 products in the artisan Vodka line that supports the farmers and growers in Montana.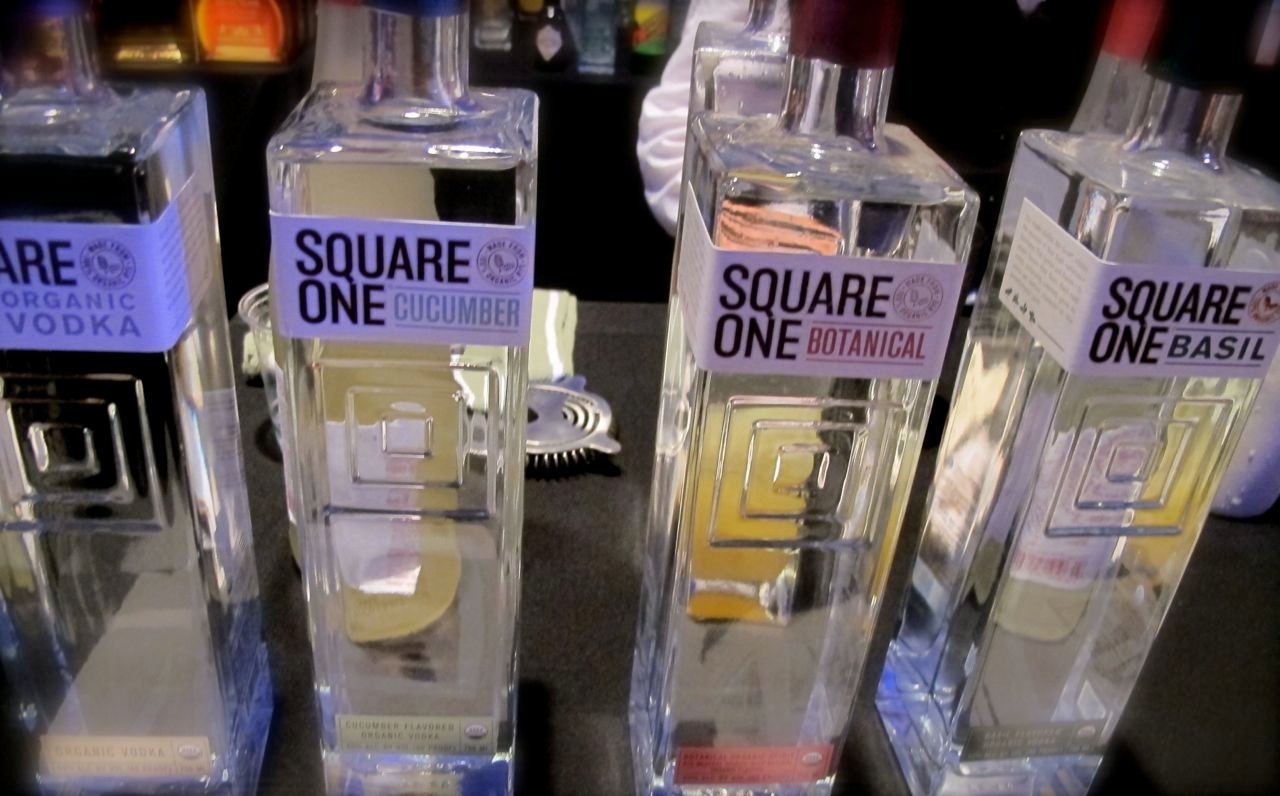 Featured Mixologist:
The brainchild of Allison K. Evanow(Founder & CEO)
Recipe
"Dual Citizenship"
2 oz Square One Basil
1/4 oz. Mezcal
1/4 oz. fresh lime juice
1/4 oz. fresh lemon juice
1/2 oz. agave nectar or simple syrup
small bunch fresh cilantro
2 dashes Bittermans Xocolati Mole Bitters
Slightly muddle cilantro just to release aroma. Put all ingredients in a cocktail shaker and shake just enough to blend. Pour with ice into a rustic tumbler. Garnish with cilantro sprig.
About
St. Germain (pronounced San-Jer-Man) is an all-natural elderflower spirit produced in France. Prior to its recent release elderflower cordial or syrup made of frozen flowers was the only option for cocktails calling for the herb. This is because the flower is delicate and tends to lose its fragrance when processed. St. Germain bypasses that problem by processing the fresh, handpicked blossoms as soon as they are (reportedly) biked down from the Alps.
How to use
St. Germain pairs well with most distilled spirits and is great with Champagne and white wine and many other cocktails.The Elderflower spirit has notes of Passionfruit, grapefruit and lemon but is its own breed.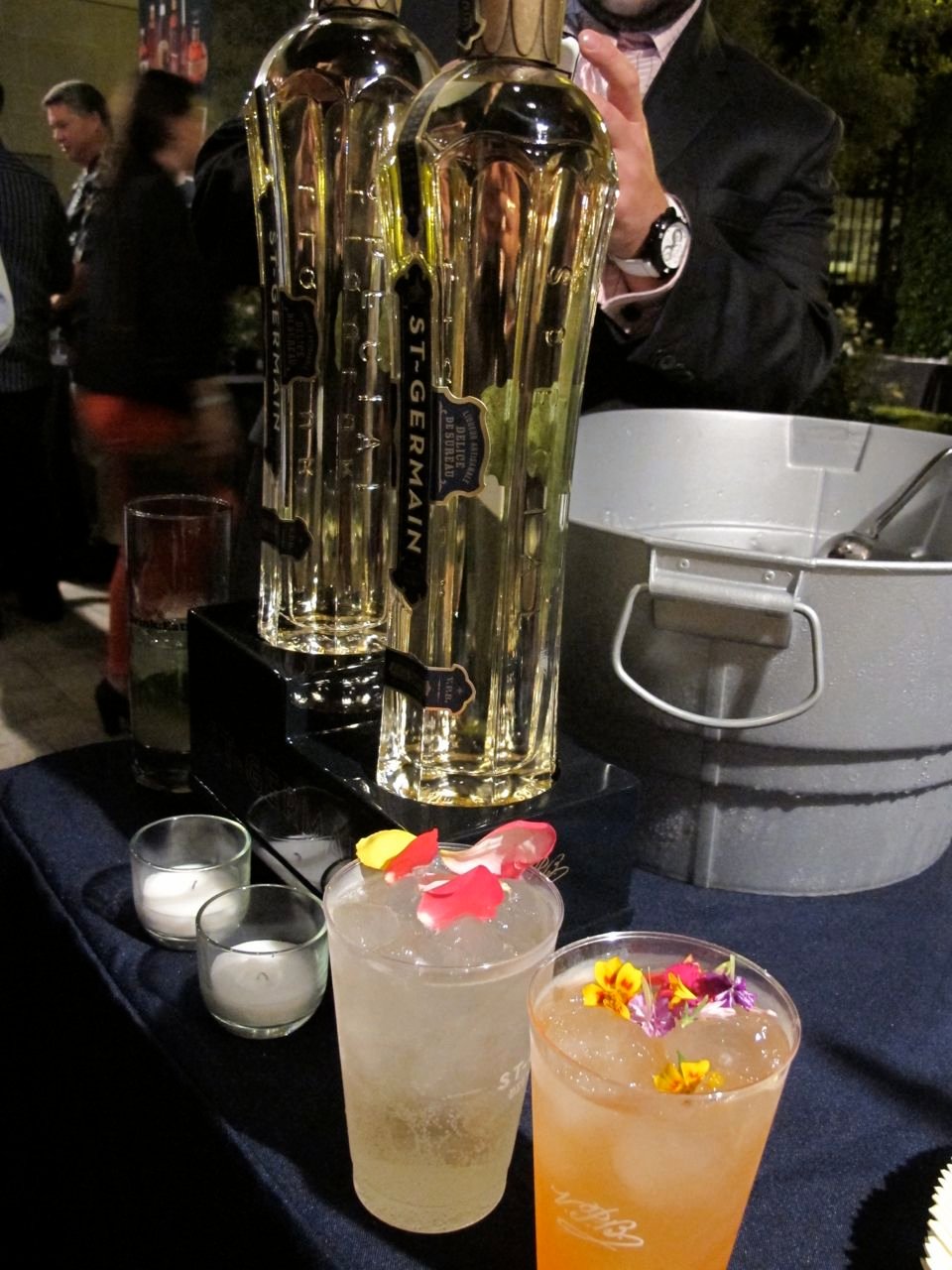 Recipe
St. Germain & Champagne
1/2 part St-Germain
Top with Brut Champagne, Dry Sparkling Wine, or Brut Rosé.
Pour ingredients into a chilled fluted glass and stir lightly. Float half a strawberry, a few raspberries or garnish with a lemon twist. Drink a toast to the elegance of simplicity and the divinity of fraises fraîches.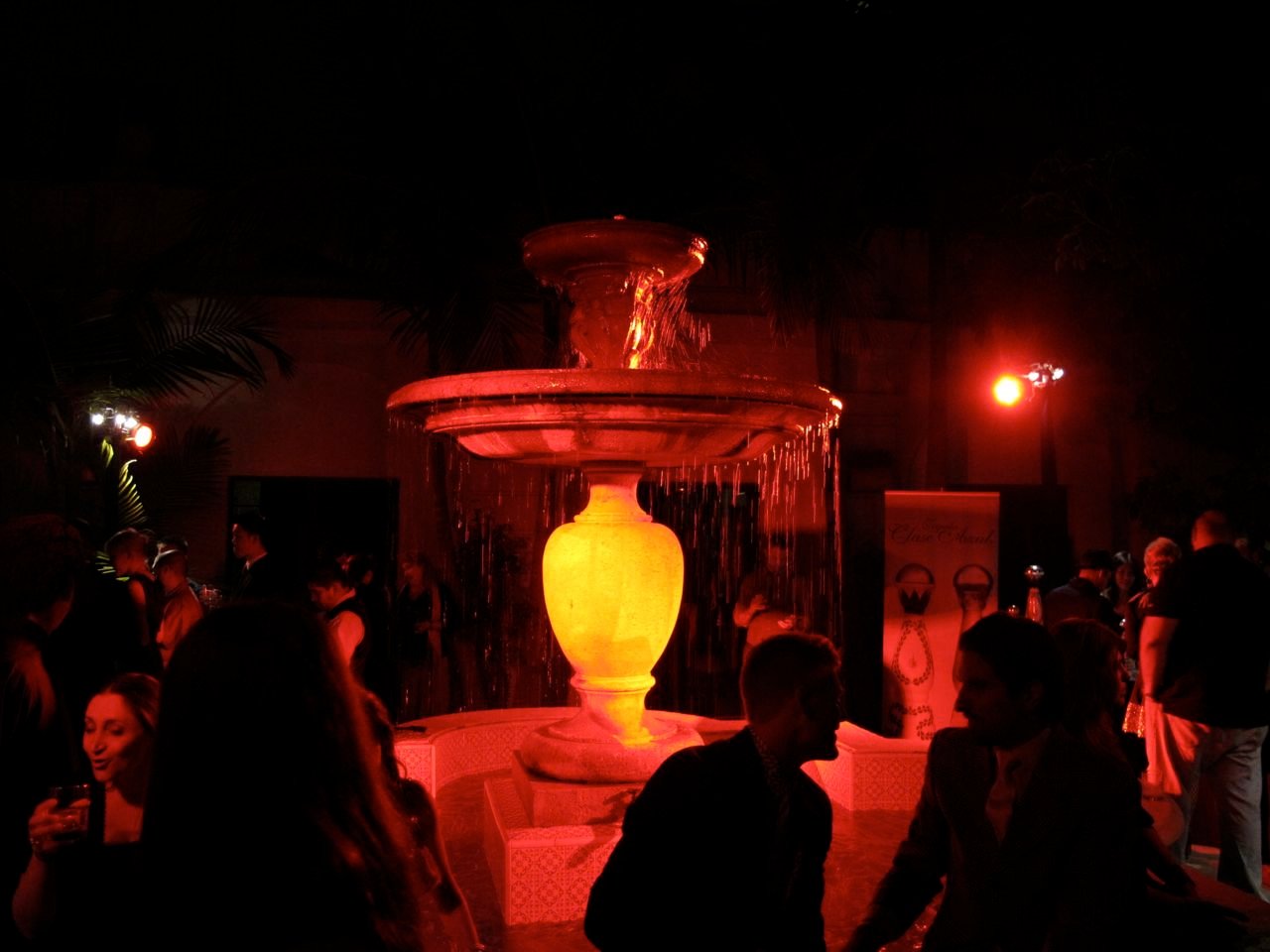 Cocktail Wrap-up
The well executed LA Cocktail Classic was quite possibly the most educational mixology focused event that we have attended to date and we have already begun planning of our summer farm-to-glass bar makeover complete with artisnal liquors, mixers, bitters, botanicals and naturally infused spirits. Farm to Glass will become the norm for successful establishments looking to keep a fresh consistent approach while telling the modern stories of classic cocktails. Those that don't take a trip back to school will miss out in this ever changing cocktail landscape. We hope that you have found our breakdown usefull in sprucing up your "Back Bar" and giving it new light!
Photography provided by Sam Abrahmsohn for VivaLAfoodies.com