Eat, Drink, Sleep, Dream, Food
Story behind this food blog
Welcome to Viva LA Foodies. This is a guilt free place for fellow foodies to come together and unite to discuss all things food and drink.
We will be constantly featuring home cooked recipes from the heart and soul, dining establishments, food festivals, excursions, food trucks and anything that has to do with the Foodie revolution!

Below you will find the bios of all contributing resident foodies. If you are interested in being a contributing foodie please contact us and submit your guest review and we will consider for publication on our site.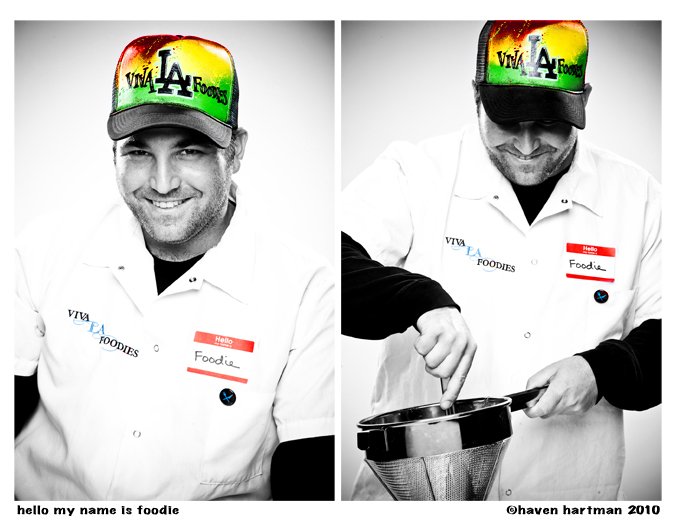 Adam Rubenstein-Producer & Lead Culinary Content Writer
Over the past 18 years, Adam Rubenstein (Viva LA foodies Founder) has built a Food & Lifestyle Brand from the ground up and has become one of Los Angeles's leading culinary-driven voices.
Perspective: His viewpoints are unique, simultaneously incorporating the latest trends, historical hot spots, lesser known gems, as well as the culture that drives the food: the music, the art and the lifestyle habits. Adam successfully draws parallels between street food and street life, fine dining and what defines the true luxury lifestyle. He paints a kaleidoscopic portrait of what drives and sustains the City of Angels.
Partnerships: Adam has assembled a talented team of food photographers and working Chefs to lend their perspective, while exploring this City's great and vastly diverse "Culinary Cultures."
He cultivated a symbiotic relationship with local "Restaurant Fiction" podcaster Mr. Monis Rose during a catering collaboration with "Animal" at Sundance Film Festival in 2014. Chef Monis writes captivating reviews of fictional restaurants in TV and Film for his own blog and is now a leading writer for Viva La Foodies, lending his humor and insight to LA's top restaurants.
Other writers include Chef Shruti Patel, one half of "Eastside Eats Catering/Events" with Chef Jose Vazquez, as well as "Chef Life Clothing," founder Mike Ruiz, a lifestyle brand by Chefs for Chefs.
Projects: In his off-line life, Adam works with local schools and farms, teaching kids about healthy eating by bridging the poverty gap in local "food deserts," by promoting CSA boxes and edible gardens. He works part-time as an Assistant Food Stylist, having worked on such films as, "Chef" and "Entourage." He was "Taft-Hartleyed" into the SAG-AFTRA Union while working on the TV show, "Grandfathered" and being directed to give each of the actors a task in John Stamos's fictional restaurant kitchen.
Progress: Prior to becoming a Chef, Adam Rubenstein had a degree in Finance from U of A and began his career in the real estate business. When the market went bust in 2008, Adam decided to fulfill his lifelong passion and go to Culinary School. That was the birth of the blog and a new life chapter. Since that time, Adam has witnessed brick and mortar restaurants go tiny… into food trucks, food exposition halls and marketplaces.
The commercial real estate landscape has changed dramatically with the advent of online retailers, concierge services and exponential growth in the food delivery market. He has seen culinary marketplaces, such as Eataly, at Century City, and Grand Central Market, Downtown, shore up stagnating stores and retailers. He has seen the rebirth of the brick and mortar restaurant and the rise to fame of great lesser known talent, trading back their trucks for terraces along the City's boulevards, beaches and canyons. Most of all, these are Adam's friends, his classmates, his co-workers and his cohorts. It is for this reason, when people came to Adam asking his advice about how to proceed with their culinary careers, Adam put his real estate hat back on.
Now, Adam has another website, "Rubenstein Gets Real," for his Culinary Commercial Real Estate endeavors. The mosaic comes full circle: Partnerships, relationships and collaborations are key in food media these days. Los Angeles has become a premiere culinary destination and designated the best place to eat in the US. Viva la Vida… Viva LA Foodies.
Joseph Briscoe-Writer & Photographer
Joe Briscoe is a fellow foodie and our resident photographer. He is a graduate of Brooks Institute in Santa Barbara, and has been working in the photographic industry for over 20yrs. Some of the main clients that he shoots for are Food Pix, and Workbook Stock. He is currently shooting out of Los Angeles, but not limited to that location. He specializes in lifestyle, people portraiture, and food photography. Follow me on twitter!
Samantha Abrahmsohn- Senior writer, editor of Mixology & Artisan Beverages
I suffer from a whole host of not-so-fun food allergies, including a wheat allergy, so when it comes to fine dining and experimentation, I have to get creative! While food is certainly a form of sustenance and a luxury in the world we live in today, there's no question that I love to eat! Few things can get me off the couch faster than a mention of fine dining… with wine. Lots of wine! I suppose I fell in love with the epicurean adventure a few years ago when my best friend and I spent a long weekend in Paso Robles wine tasting and enjoying the high life. It's never left me. So, in the spirit of generosity and with a joie de vivre, I have joined the ranks of Viva LA Foodies to help shed light and a lens on great wine and great gluten free dining.
Monis Rose-Guest Writer & Curator of RestaurantFiction.com
Your favorite LA Restaurant, Favorite type of Cuisine.

There are singular dishes in LA that are always the tipping point of going out to a restaurant versus staying in and cooking. Those dishes are: the uni udon at Marugame Monzo in Little Tokyo, the cold noodle soup at The Corner Place in Korea Town, the fried chicken at Honey Kettle in Culver City, the chocolate chip cookies at Craft, and any dish at Broken Spanish in Downtown LA.
Favorite Musician or Song that reminds you of LA

I associate my life to the opening of The Beatles song, "Get Back," because I left my home from Tucson, Arizona for some California grass just like JoJoJ
Website:
Restaurantfiction.com
(Optional) Something random about yourself that you want people to know about you
My first name is pronounced like the word honest, but with a silent T at the end. Hones' Monis.
Jeremy Ferrick-Guest Writer & Explorer of Vegetarian/Vegan & Health Food Fare
Your favorite LA Restaurant, Favorite type of Cuisine.

The Beet salad at Lemonade LA
Favorite Musician or Song that reminds you of LA
U2 where the streets have no name live in Downtown LA

Website: www.soundcloud.com/buffalotraffic
(Optional) Something random about yourself that you want people to know about you
I write songs and play guitar/ sing for my band buffalo traffic. 3 of my songs have been produced by Peter distefano of porno for pyros.
Social Media Links or Handles
Twitter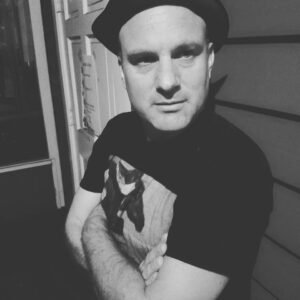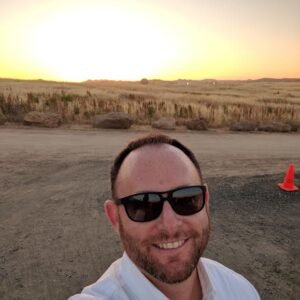 Blake Pick-Guest Writer & Blogger (Newest Resident Foodie)
Your favorite LA Restaurant, Favorite type of Cuisine:


Too broad to say favorite restaurant. Favorite upscale: Rustic Canyon
Favorite cheap eats: Chego
Favorite cuisine: Sushi
Favorite Musician or Song that reminds you of LA:
Red Hot Chili Peppers, Under the Bridge

Website: www.restauranthopper.com
(Optional) Something random about yourself that you want people to know about you:
I once ate 47 chicken McNuggets in one sitting
Any other social links are same for Twitter and Restaurant Hopper Los Angeles on Facebook
Shruti Patel, Guest Blogger, Latest and Greatest : Chef ex·tra·or·di·naire
Why you have chosen to be a part of Viva LA Foodies (El-Ay)and what Foodie or Food means to you.
Chef Shruti Patel was brought up in a very eclectic food environment, which was a strong Indian heritage that was peppered with Spanish cuisine. Her earliest memory of working with food was when she was five years old, sitting on the from porch in India with her grandmother shucking peas that had been bought fresh that morning from the fruit and vegetable vendor that came by everyday. From that moment on she was the sous chef in the kitchen and loved every minute of it.
While growing up, Shruti was able to travel to countries like Spain, France, Canada,England, Mexico, Austraia and Guatamala, across the Unidted States, and of course India. Her love and passion for food has remained unwavering because of her constant need to be surrounded by knowledge to herself better.
As far back as she can remember, food has always been the constant in her life, the thing that made her happy was what she turned to during good times and bad. Now that she has grown into the chef that she is today thinking, living and writing food keeps her competitive and strong, both in and out of the kitchen. "The sheer idea of making the next great recipe is what makes me get up and outshine myself every morning."
Your favorite LA Restaurant, Favorite type of Cuisine, neighborhood or dish
Always the question I dread answering. It honestly depends on the cravings at the time. I have my favorite go to spots for sure, but it depends on the neighborhood and what day it is.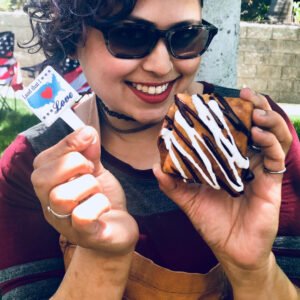 Favorite Musician or Song that reminds you of LA.
Anything Jack Johnson, Old Crow Medicine Show, or Eminem will take me back to childhood no matter where I am.
Website, portfolio site links and why you are passionate about food and/or photography
Food is something that has transformed over the years for me. It started as a way to nourish myself, but has become an abstract idea which I feel I need to consume in order to make it into something tangible and real. Though every meal I make doesn't last forever, the memory that it evokes should stay with you for all time. If I can make that happen just once, I will have achieved something greater than me.
Facebook, Twitter links or none at all if you want to be anonymous.