Located in the center of the hustling and bustling section of the Sunset Strip lies Isla Cantina; more than just "an Island in the stream". Isla is located a stones throw to the famed Viper Room, The Roxy & Whisky a Go Go and is adjacent to the "Red Rock" bar on the corner of Sunset and Holloway Drive in West Hollywood.
We came to Isla for more than just the food, last Monday and were glad that we were able to sample a taste of what this Hollywood gem has to offer both Angelinos and visitors alike.
Unlike most restaurants in Los Angeles, Isla has an intimate lounge vibe with an extensive menu that goes way beyond the typical bar food fare that most ultra-lounges provide to patrons looking for an experience.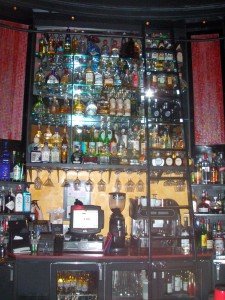 The purpose for our visit was to show support for Karaoke Monday's and belt out a few tunes in the process. Everyone seems to love Karaoke and we too appreciate a good session every so often.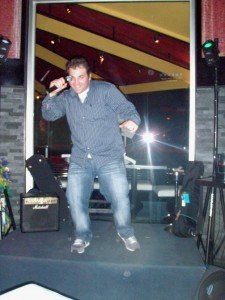 From our arrival we were greeted with smiles and open arms as well as a personal greeting from Igor Nicolas, the restaurants owner. He wants his guests to feel comfortable and have good time in the process. His passion for his establishment radiates and this is what makes Isla unique as well as a place to experience Latin flavors and positive energy.
In addition to being guests of Isla, our friends Rich J. and Eliza James shared the dining experience with us. Rich is the MC for Mic Legends Entertainment and Eliza was his musical guest and co-host for the evening. Both Rich and Eliza are foodies themselves so it was only proper that they were a part of the sensory experience. Later in the evening the debuted their new signature cocktail, the Summer Camp; where you get to roast your own Marshmellows! This one you have to see for yourselves.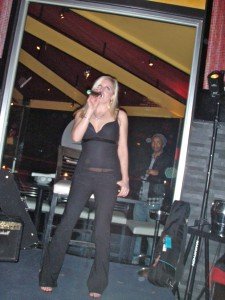 Our family style approach to our tasting had us cover the highlights of Isla's extensive menu and the food far surpassed our expectations(from our first dip of endless chips and salsa to our last bite of mac and cheese).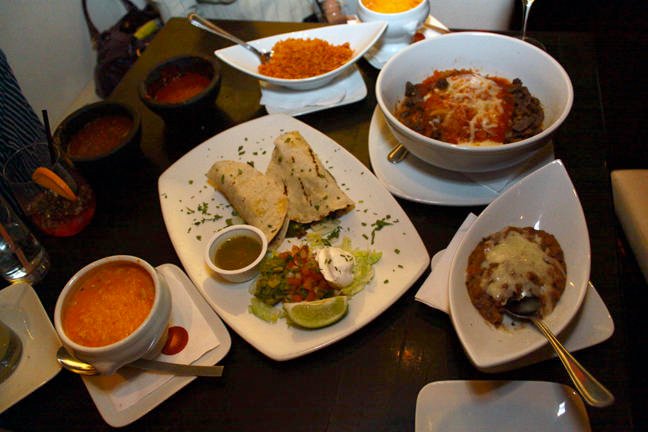 Some menu items that made the cut and therefore are worthy of an honorable mention are as follows:
In the appetizer category you must try the Jalapeño poppers and guacamole. Both starters have the right amount of spice and refreshing Latin flavors. Pair with an order of red wine sangria and you have one colorful way to get things started in the right direction.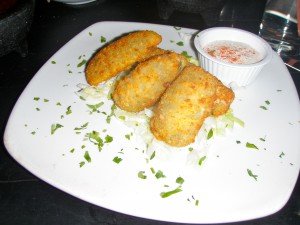 We continued with an order of Filet mignon tacos and Chile rellenos with beef . Both choices were two tasty entrees that made our meal come to life. For an added punch we ordered side dishes of Rice and beans and Jalapeño Mac an cheese. Everything worked well together and brought our palates to the next level and got us all pumped to sing our hearts out on the Karaoke stage.


Believe it or not Isla draws quite the crowd on Monday's for both dinner and Karaoke so come in early or make a reservation for your next dining adventure. Come for the food and stay for the entertainment. You should also note that Isla makes a great jump off point for your evening out on the Sunset Strip. With entertainment throughout the week you will be glad you made Isla Restaurant and Bar your dining destination. I know I am!