The Raymond 1886, the historic Pasadena restaurant was already at a ten, and now, it's at an 11. All because of its new east coast culinary power couple: Executive Chef, Jon Hung, and Pastry Chef, Alexa Clark.
Like The Beatles, these two only create hits. Track one features roasted cauliflower with romesco and roasted almonds.
The grilled octopus with cranberry beans, Portuguese sausage, and black olive gremolata receives all the radio play.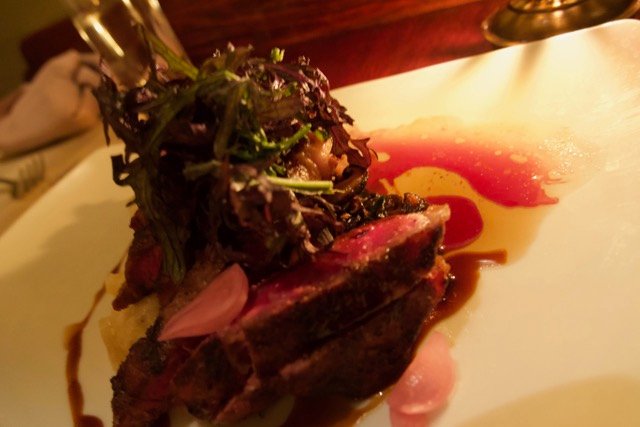 Headbanging and sick air guitar-ing are required a minute into the New York Steak.If you can't wait until the sautéed mushroom and shiitake jus, you can skip the hook and go right into it.
B sides receive equal importance. Without a producer, Clark single-handedly made an instant classic with her Chocolate Bavarios.
The Tahitian vanilla ice cream and pink peppercorn graham crumble make it easy to justify spending the rest of your time and money at the merch table.
Get Social With The Raymond 1886
The Raymond 1886
1250 South Fair Oaks Avenue, Pasadena, California 91105
Article written by Monis Rose from Restaurant Fiction