If Home is where the heart is then what does that say about The Guest House? Can't a piece of the heart reside there too? It is a part of Home after all;)
The Guest House, a Los Feliz retreat makes its individualistic presence known with a newly crafted dinner menu. Connected to the big brother restaurant, Home, the ambience is intimate and chill without a sense of urgency. There are creatives and proactive worker bees sipping top-notch cappuccinos in front while the outside patios feature amicable reunions, blind online dates, and locals: a modern definition of a communal ambience.
Chef Ara and general manager, Edwin Del Rosal cannot pick which restaurant is their favorite (They are associated with both). But I do feel they give The Guest House a little more love and attention like any other younger sibling.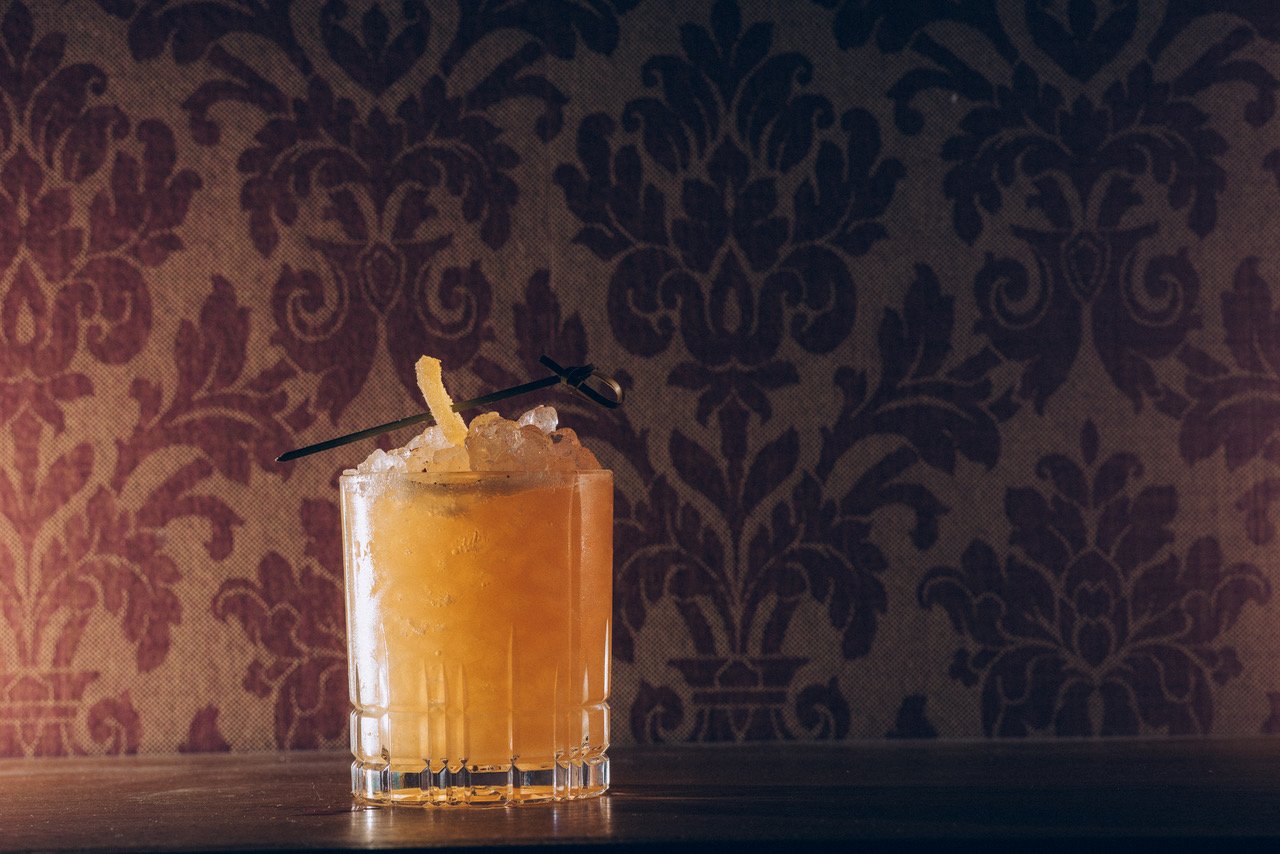 Evidence is in the cocktails. Though espresso drinks are fine and all during the day, when the "5 o'clock somewhere" mentality hits, the Brown Butter & Sage O.F (Brown Butter DO GOOD Bourbon, Demerara Syrup, Angostura Bitters, Crispy Sage) ., Navy Grog (Three sheets Rum Blend from San Diego, Alchemist Ginger Syrup from Los Angeles, Allspice Dram, Demerara Syrup,Lime, Local Clementine) , and L.A. Water (Local Sage, Loft & Bear from Downtown Los Angeles, Chareau Aloe Liqueur from Los Angeles, House made Apple Syrup, Lemon and Soda) help make conversations flow without effort.
No televisions are present. Cell phone use is permitted, but patrons hesitate to let their screens light up the night sky.
The only other distractions besides the drinks are the food. The quality and quantity of the Happy Hour, "Sausage in a Bun," is well worth the $5. The Farm Salad, Moroccan Meatballs, Crispy Black Rice, and Carnitas Tacos are all worthy members of the clean plate club.
If one hasn't made up their mind if The Guest House is worth a second visit, ask yourself if the bread pudding is worth the 15-minute wait. You're darn tootin' it is.
Get Social with The Guest House
The Guest House
1750 Hillhurst Ave, Los Angeles, CA 90027
Article written by Monis Rose from Restaurant Fiction for Viva LA Foodies.