By Adam Rubenstein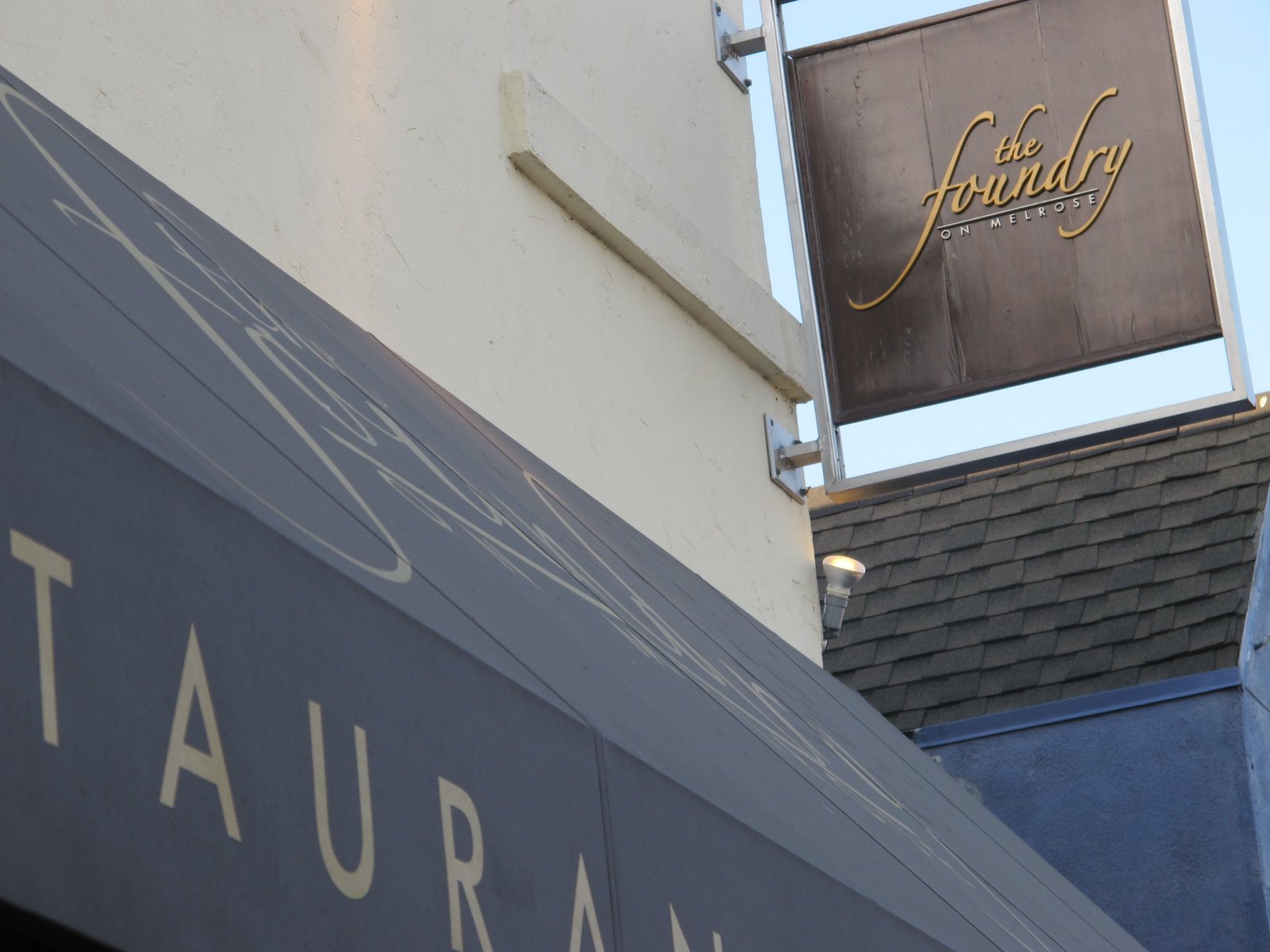 Chef Eric Greenspan and his flagship restaurant, The Foundry in West Hollywood is renowned for pushing the envelope when it comes to creating trendsetting culinary art with soulful flavors and personality to match. So it was no surprise that the talented Foundry team would embark on a special dinner pairing menu featuring exclusive high-end artisanal *Mezcals from Mexico that were recently greenlighted for import to the United States.  Chef Nick Caruso from the culinary team curated a colorful 3-course tasting menu to compliment and showcase an array of elite Mezcals handpicked from Mezcals US, An exclusive local importer of Mezcal.
So what is Mezcal exactly? To keep things simple, think of it as Tequila's refined older sister. Its character and style is similar to a single malt scotch or an uber high end Bordeaux. Mezcal is for sipping and creative artisan mixology, while tequila is the go-to for Margaritas and shots. This newly imported spirit is made in limited production by artisanal distilleries throughout Mexico and is still regulated by the Mexican Government. Two types of Agave plants are used to create Mezcal: Weber Blue Agave  in the region of Jalisco, and Agave Espadín in Oaxaca; the birthplace of traditional Mezcal.
The rustic Mezcal-inspired menu was an ode to Mexican country and coastal cuisine including authentic dishes found in the Mezcal region with the addition of California influences, of course.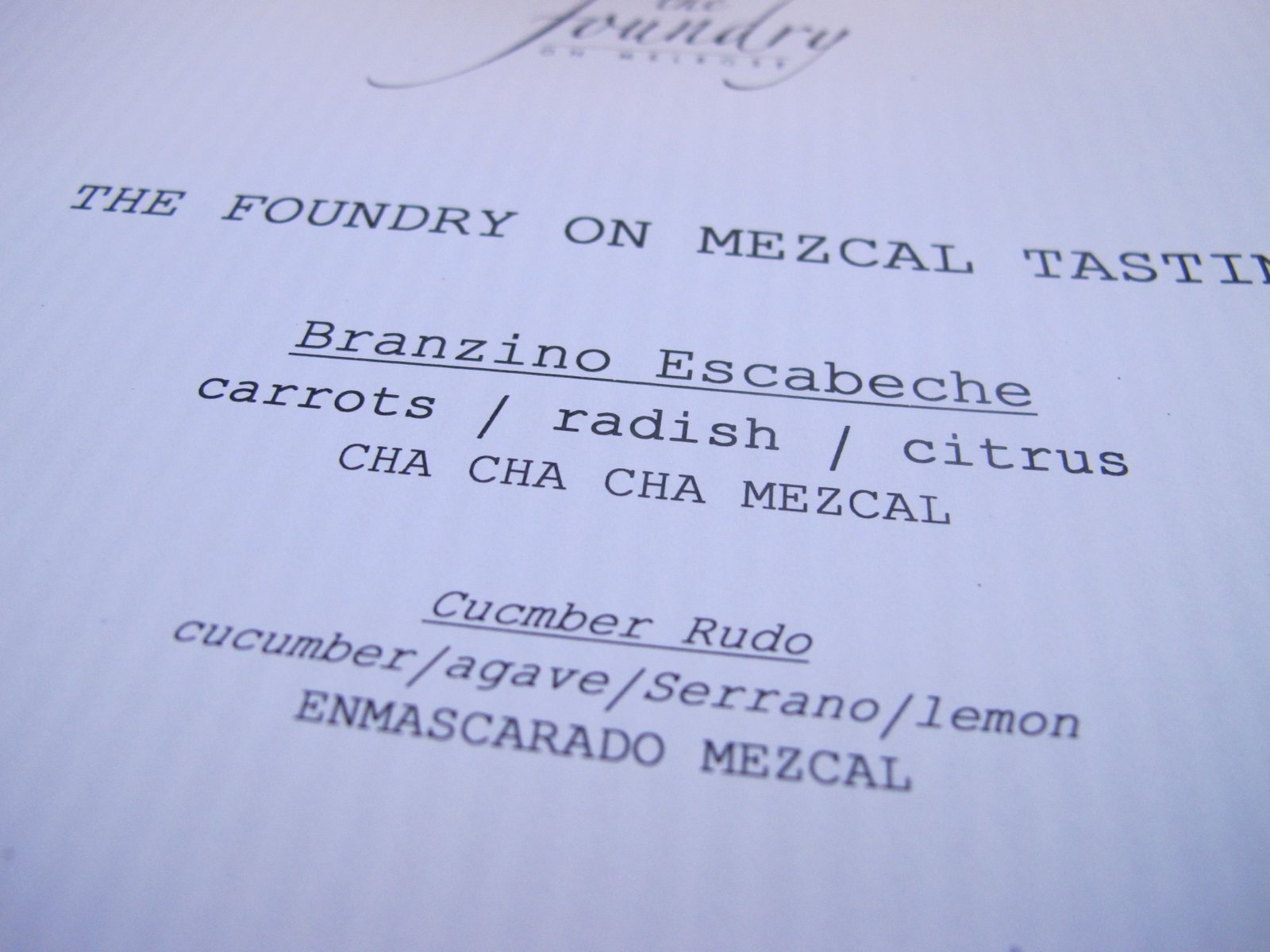 A dish of delicately and lightly poached Branzino Escabeche infused with Cha Cha Cha Mezcal with a deconstructed radish salad paired well with the refreshing and smoky "Cucumber Rudo" cocktail made with Enmascarado Mezcal: muddled cucumber, Serrano Chile, fresh lemon juice and agave nectar.
The second course likely inspired by the Vaqueros (aka: Mexican Cowboys) was a dish of Pork Ribs glazed with mezcal and a Tamarind barbecue sauce served alongside yellow mole potatoes.  A Velvet Diablo cocktail with Mezcal, pomegranate, clove, lime and agave joined soon after.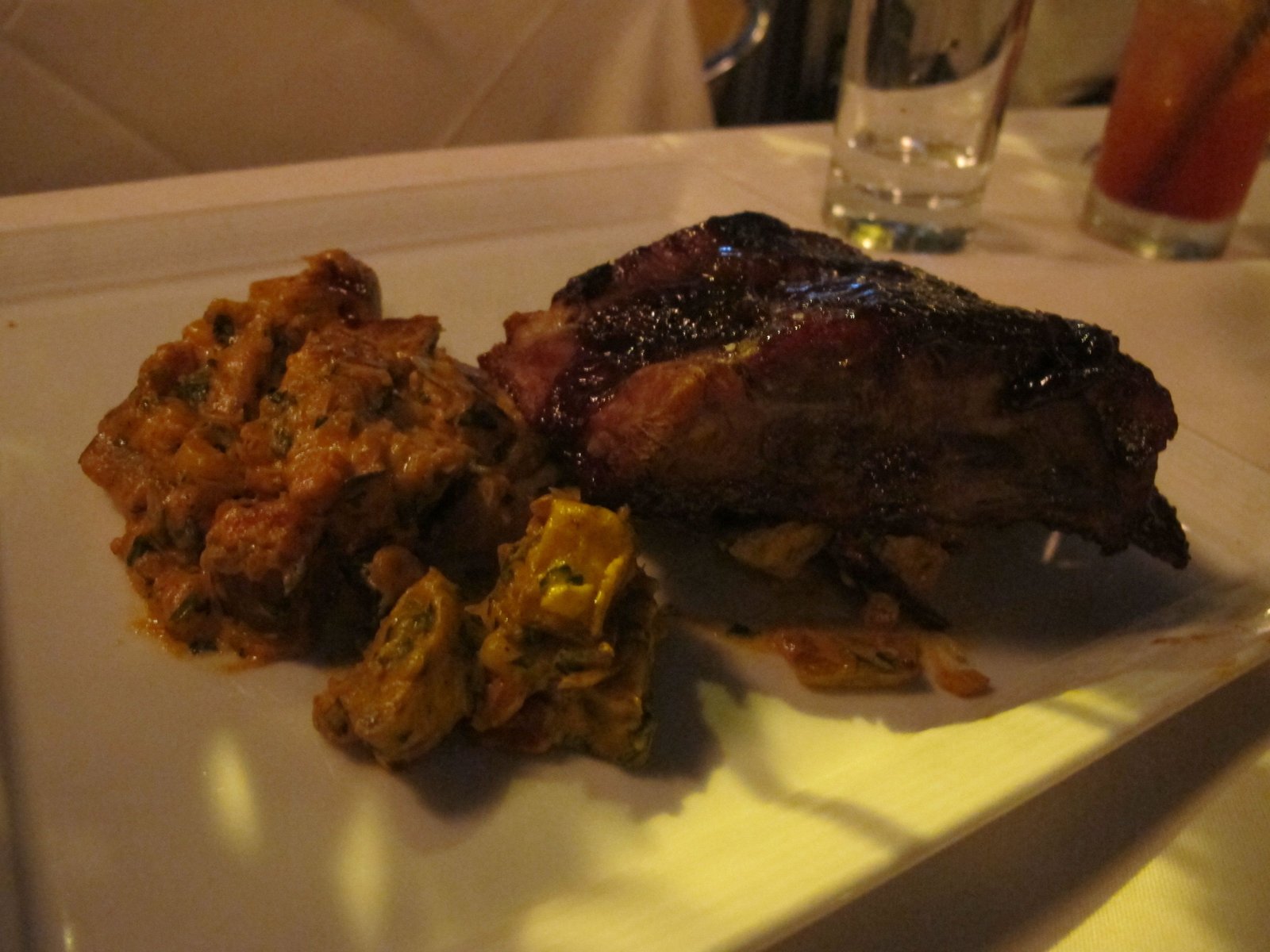 The final course was a Cream Cheese Flan with a Mezcal and Coffee caramel sauce.  A real after dinner drink of Cafe Negro made with Mezcal and house-made Vanilla bean cream and Licor 43 sealed the deal with a standing ovation of the palatable kind.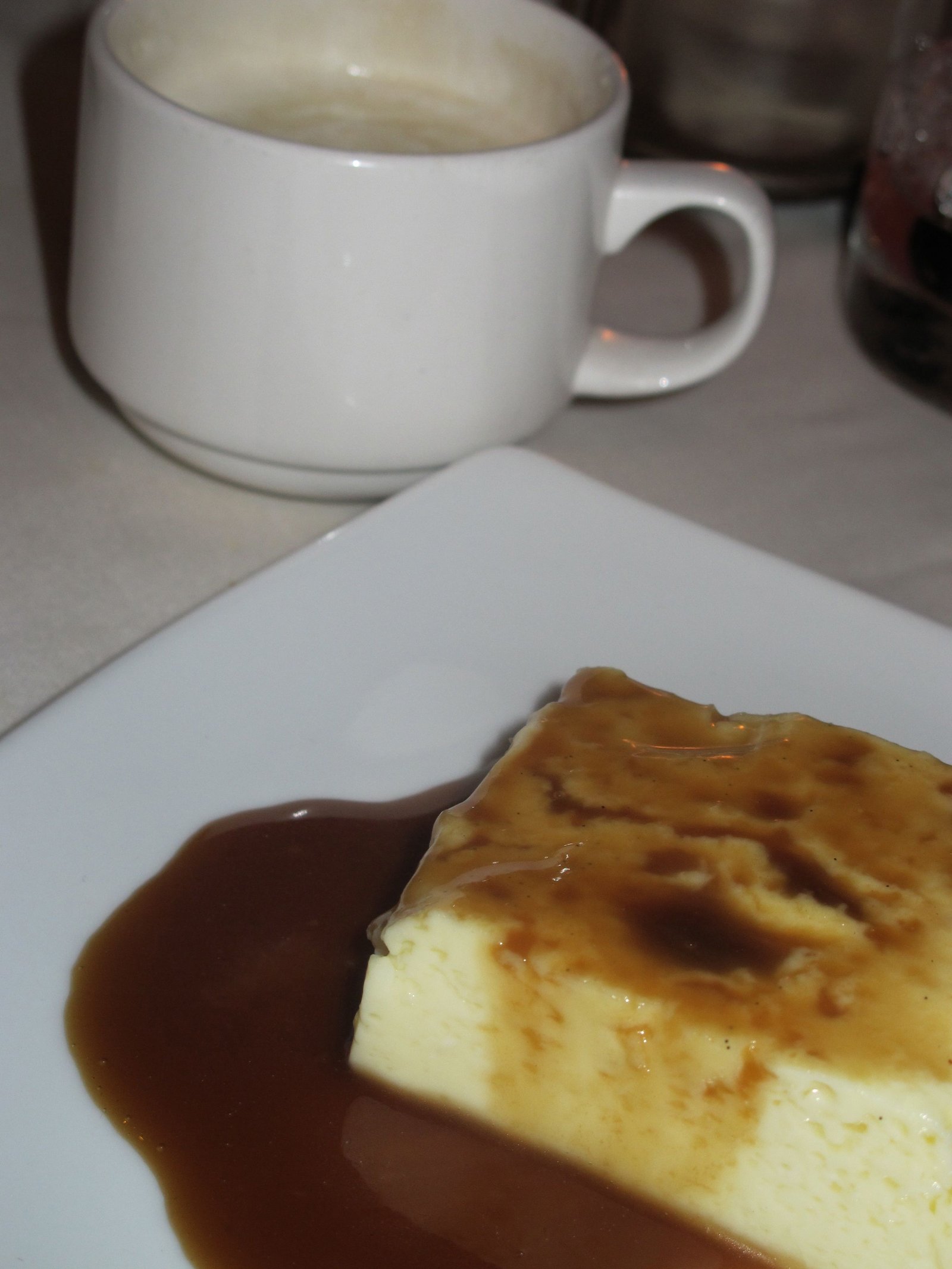 The dinner was capped at 3 courses because Mezcal, like a fine aged Scotch Whisky, packs an alcoholic punch, so we encourage everyone to drink responsibly and always have a designated driver or an UBER Los Angeles driver standing by.
Watch out LA, Mezcal is here to stay and the new secret weapon in Mixology. Visit Mezcal US for more information on the featured Mezcals from this article.