Today's consumers have embraced the local farm-to-table movement so it is no surprise that winery themed restaurants, wine bars and boutique wine shops have been popping up all over our city and span the state from coast to coast to showcase California's many wine local wines. Wine has been at the forefront of culinary tourism ever since the Hollywood wine-centric film Sideways(2004) was released and put the focus on exploring the nearby Santa Ynez Valley wine country.
Just 95 miles South of Santa Ynez is the Southern California AVA Region that encompasses the diverse wine growing region of Malibu where Malibu Beach Wines, the cities newest Wine Boutique and tasting room is located, just a short stones throw from the newly opened Nobu restaurant and nearby Malibu Lagoon on historic Highway 1 on the famed stretch of Pacific Coast Highway.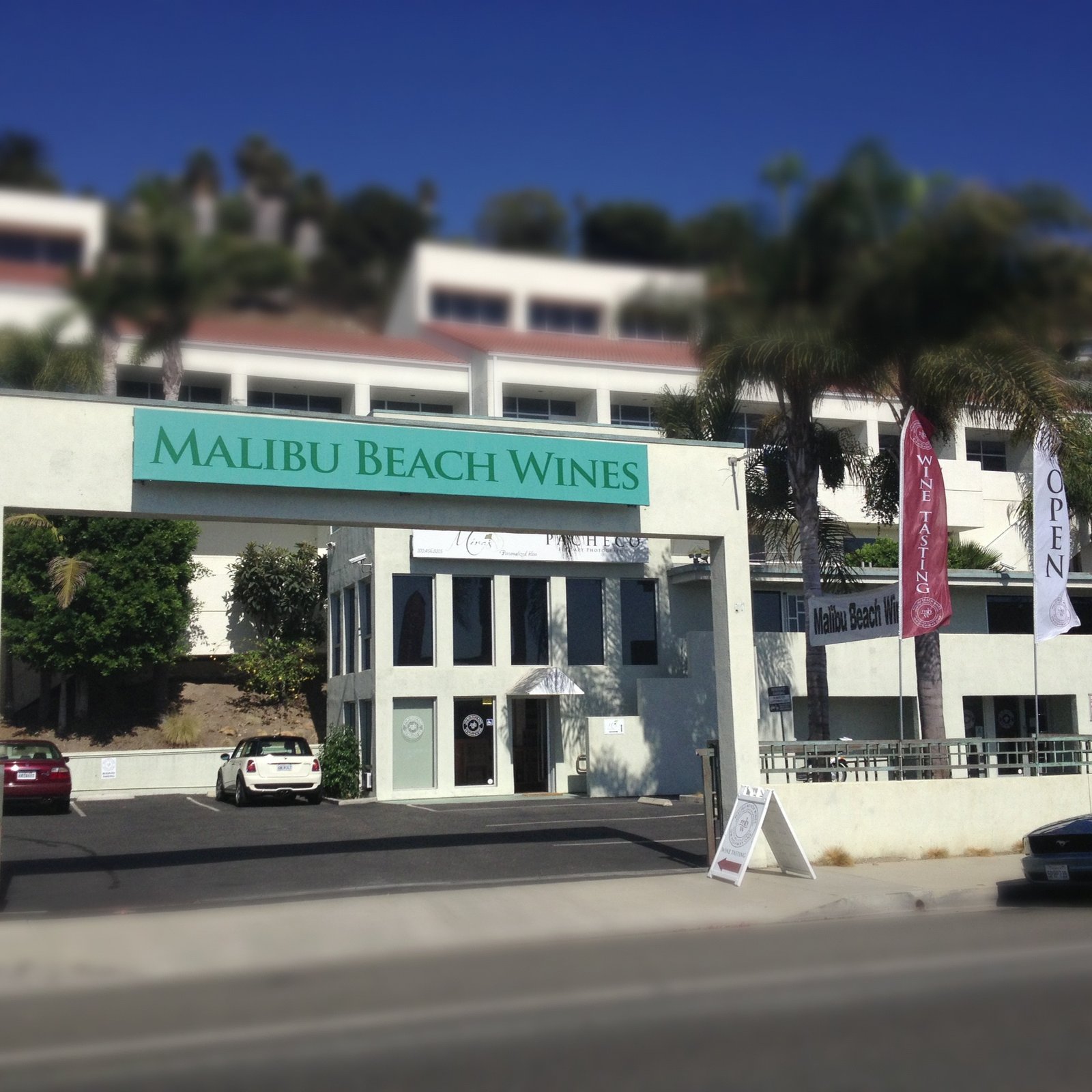 The shop & tasting room:
Malibu Beach Wines is a boutique tasting room and retail shop that is the brainchild of Winemaker, Jim Palmer from Malibu Vineyards who has been working on bringing his vision to fruition for nearly 3 years.  Jim who is an artisan purveyor himself wanted to create a place where other limited production producers from the area could be represented and introduced to the general public via his tasting room and newly developed retail space showcasing the best of the areas artisan wines from the Malibu wine region and its local neighbors. A soft opening in September exposed the shop to locals but the secret is now out of the bag and Malibu Beach Wines has just been exposed to Angelinos looking for a taste of the 90265.
Jim's Decker Canyon vineyard, in western Malibu is the birthplace of Malibu Vineyards.  Locally produced wines has been his forte since 1997 so he understands what it is like to be a micro-purveyor and what many other small boutique producers face in this dynamic climate of artisan producers vs. macro-wineries.  There are about 50 vineyards in the Santa Monica Mountains and about 20 to 30 are currently producing wine.  According to Jim,  "Each of the winemakers has a unique story to tell that is reflected in the wines they produce. Our company culture is to give the Malibu community an opportunity to experience the fruits of labor done by their own beloved locals. Our goal is to turn this into a business mecca for all the Malibu locals in the wine industry."
The Tasting Event:
When we attended, "Tasting Malibu" presented by Miz En Place we were in the company of an esteemed guest-list of Los Angeles food and wine media who made the trip to Malibu from as far as Pismo Beach. We enjoyed a day of local wine education alongside our friends, Tara Redfield(The Food Pervert), Georgina Stassi(La Vita Fresca), Eve Bushman(Eve's Wine 101), Denise Lowe(Goddess of Wine), Joe Wehinger(Daily Ovation) & others, while Rico Mandel, the events co-producer captured the events images on behalf of Miz En Place & Rico Mandel Photography.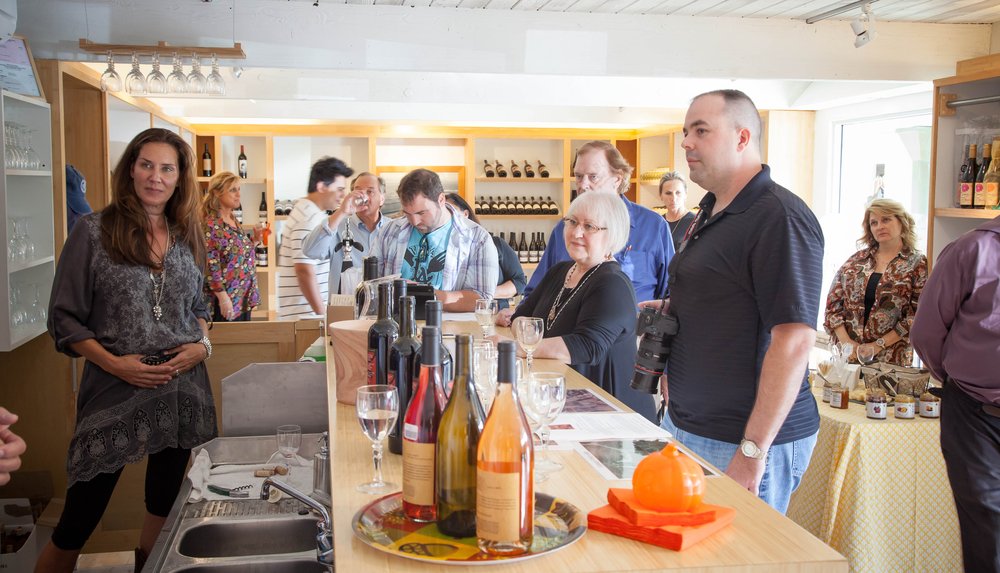 Several local Wineries participated in this private showcase event at Malibu Beach Wines and included Jim Palmer representing the tasting room and Malibu Vineyards, Carol Hoyt of Hoyt Family Vineyards, and Shawn Shai Halahmy of Shai Cellars and are all available for tasting and purchase.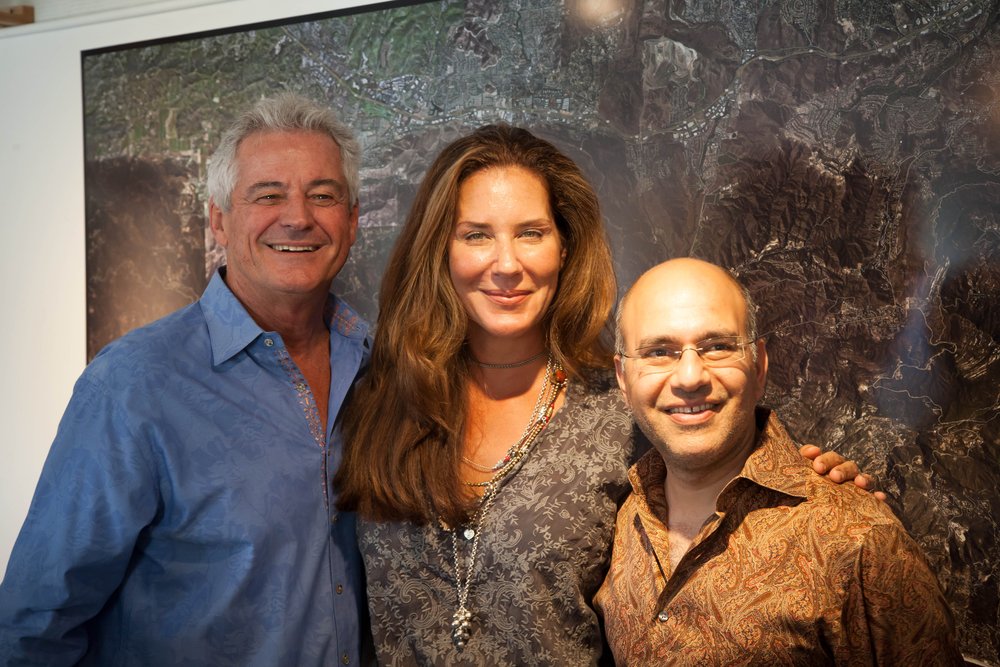 Notable pours from the event included but were not limited to the  Malibu Vineyards Cabernet Franc '08, Hoyt Family Vineyards '09 Chardonnay and the Shai Cellars '09 Adome.
Artisan Food & Snacks:
Like the wines, the team from Miz En Place brought together a distinct grouping of local artisans and restaurants who's ideals are right in line with what the artisan winemakers are doing in their respective regions with care and local ingredients.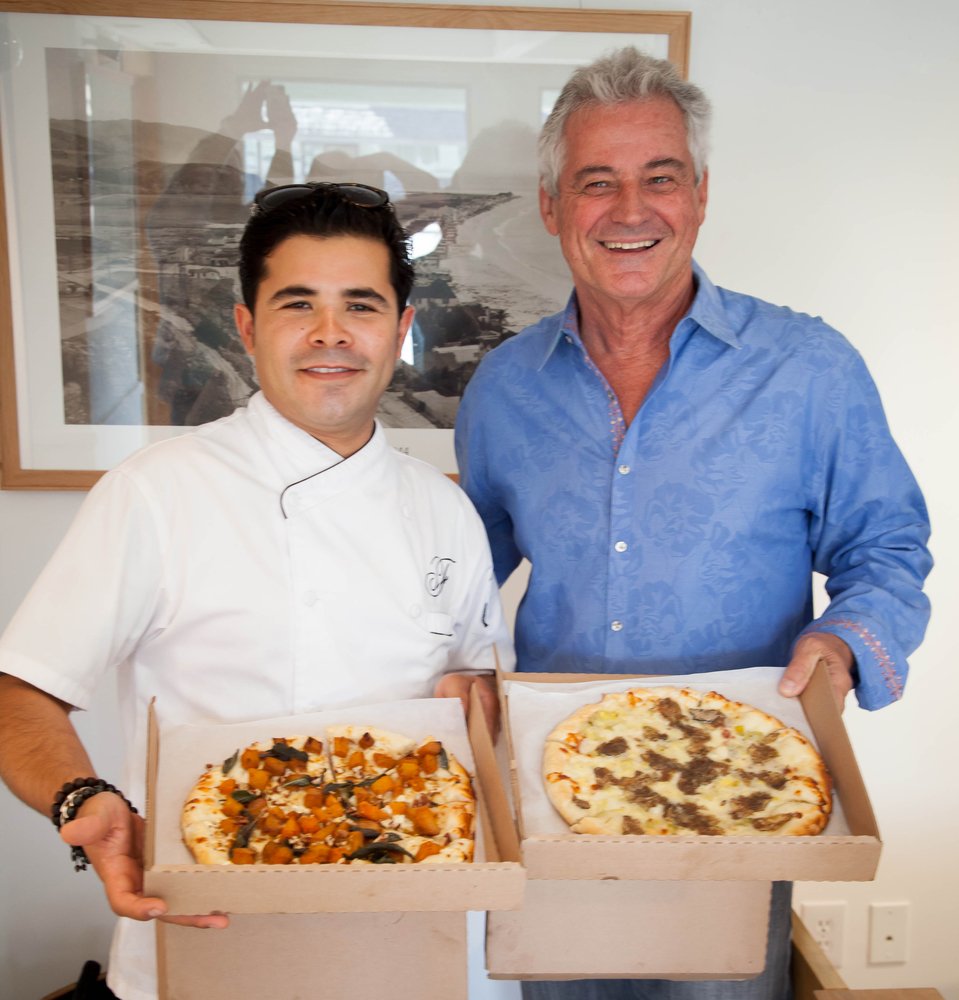 Tra Di Noi, Malibu a local favorite and one of the first restaurants to put the local Malibu Vineyards wines on its menu and provided two types of artisan pizzas for the event personally delivered by Tra Di Noi's Chef and owner Francesco Velasco. A seasonal Roasted Pumpkin Pecan Pizza pie and Truffle fromage Pizza filled the place with a fragrant aroma.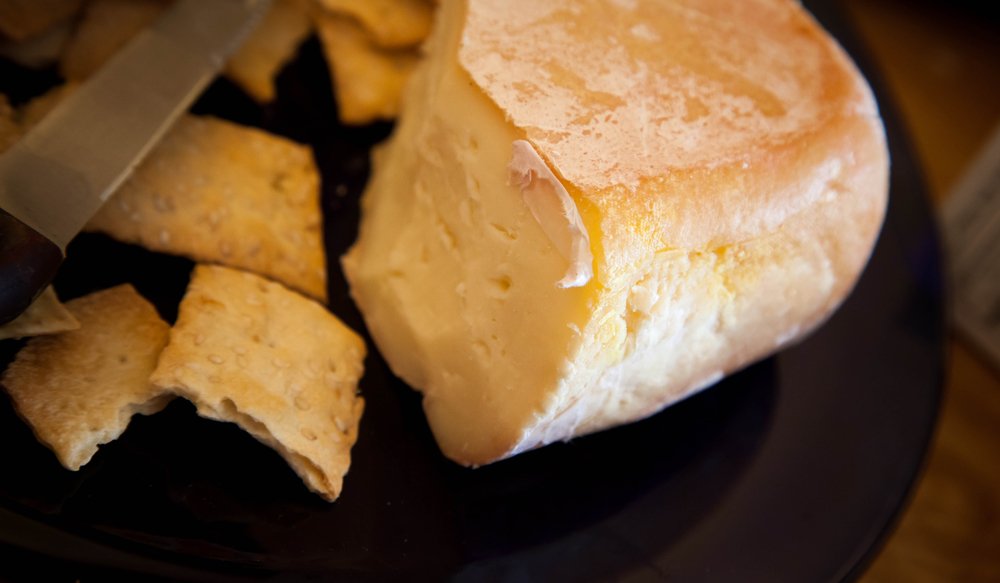 An array of soft rind cheeses and accouterments came in the form of Franklin's Teleme Cheese, Rustic Bakery artisan crackers and McQuade Chutney some of which are available for purchase at Whole Foods and other specialty gourmet stores.  Just Jan's Jams brought a tasting of all of their artisan fruit spreads, jams and curds and our favorite by was a toss up between the Kadota Fig & Apricot that paired well with Magee's roasted nuts and the sweet finish from Gotta Have S'more sealed the deal.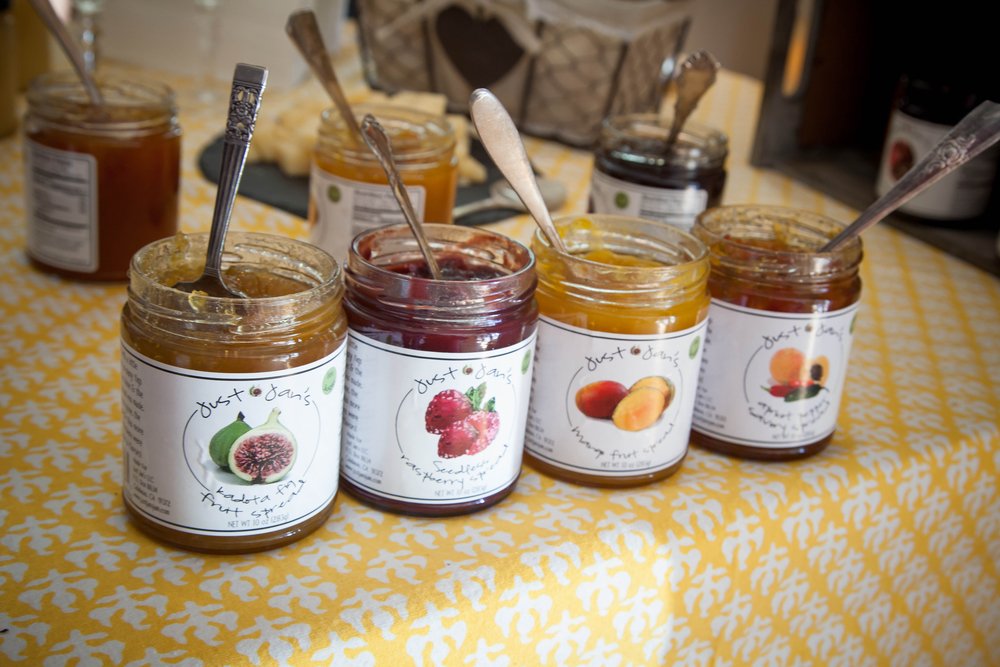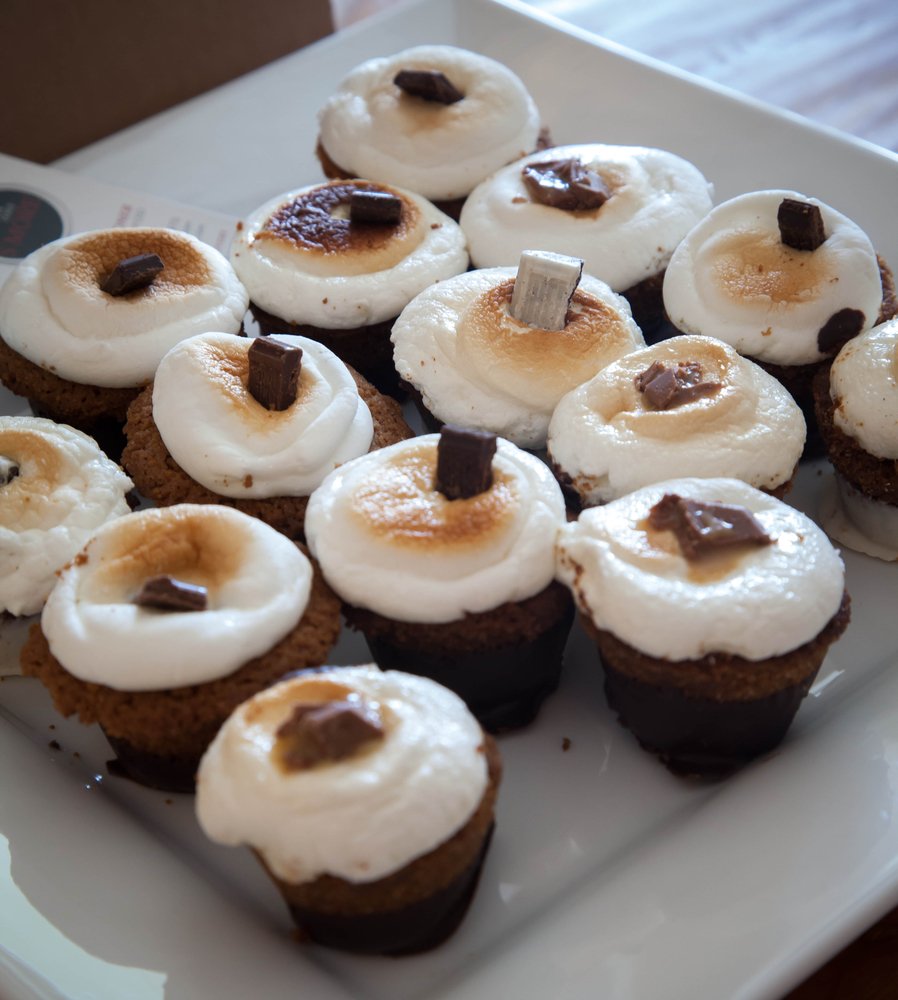 Wrap Up:
Set your GPS for Malibu Beach Wines and experience the wines of Malibu's distinct artisan wine region that has matured itself and is now one of California's prominent winery destinations. Come on down with friends and sample a flight of wines for yourself or shop the vast selection of local wines fresh from the source. Custom local wine gift baskets and private wine tastings are also available.  Malibu Beach Wines is open daily from noon to 8:00pm and is located at 22775 Pacific Coast Highway Malibu, CA and online 24/7.