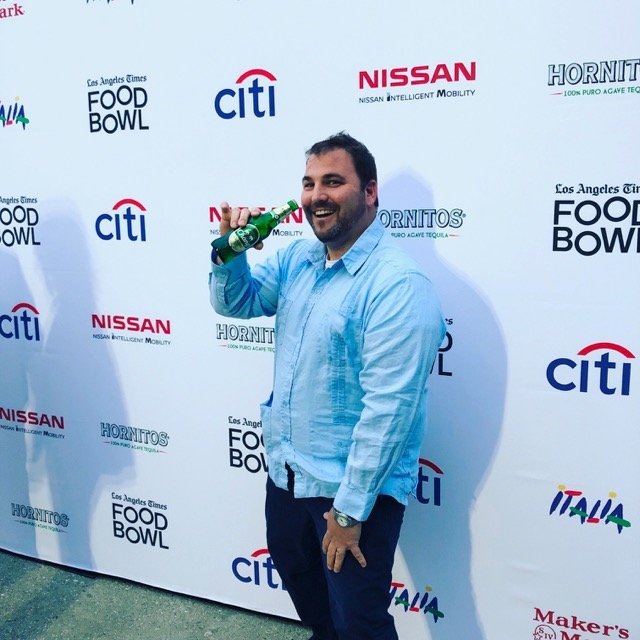 "Been spending most our lives, Living in a Foodies Paradise" I've adapted the original song by Coolio into my own Viva LA Foodies version. Tonight the mirage of a Foodies Paradise became a reality in Downtown Los Angeles at Rossoblu at City Market South in the Garment District.
The LA Food Bowl Launch Party was filled with LA's Culinary Industry Celebs and social media influencers commingling with regular fans of LA's diverse dining scene from street food to soul food to fine dining and there was literally something for everyone to nosh on.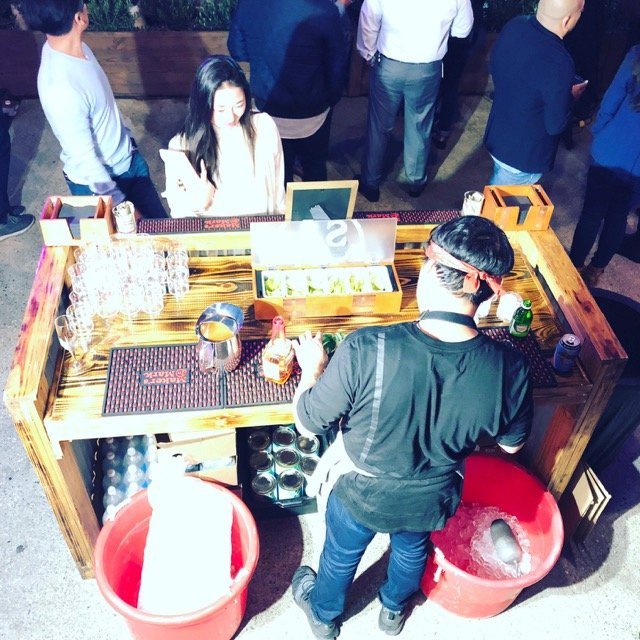 Chefs Susan Feniger & Mary Sue Milliken received their Gold Award from Jonathan Gold and announced their "Things in a Bowl", No Beast Feast featuring "Plant Based Ingredients, while acclaimed LA Times Food critic Jonathan Gold announced the 2018 Restaurant of the Year to Carlos Salgado from Taco Maria who gave a heartfelt speech about caring for our planet and sustainability.  A multimedia video presentation also gave us a glimpse into his kitchen and why his MASA is the best in the state and beyond.
Our favorites from the nights "Things in a Bowl" tasting event included Ice cold brews from Chang Beer USA, a soul food bowl from LOCOL with Collard Greens, Red Beans and Rice and Sweet and Savory Corn Bread, Dama DTLA's chorizo bowl with whipped potatoes, Wanderlust Ice Cream and Honey's Kettle Fried Chicken.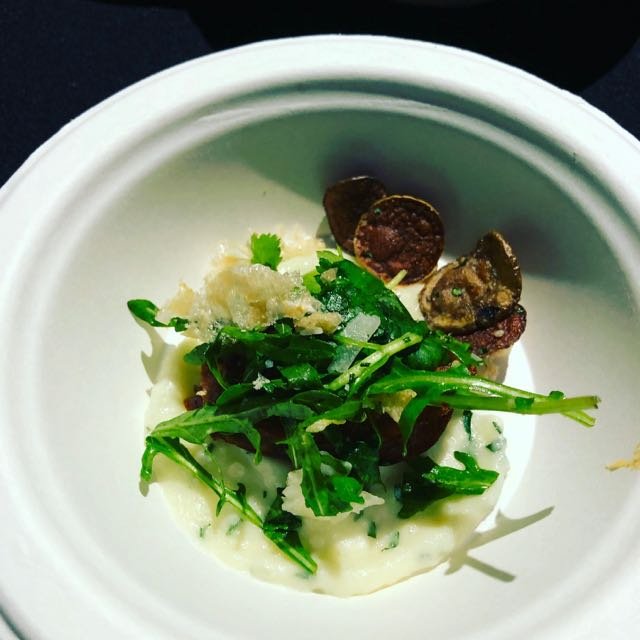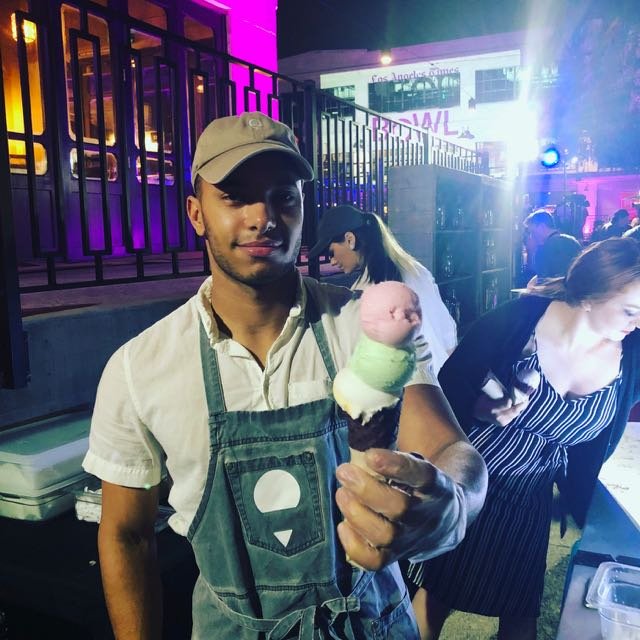 Stay tuned for many great foodie adventured during the month long food event of the year.
*****************************************************************************************
The city's adventurous new food festival will feature hundreds of events over 31 days in and around Los Angeles with a mix of local favorites and world-renowned chefs
LOS ANGELES – April 2, 2018 – Los Angeles Times Food Bowl is proud to release the program schedule for 31 days of food celebrating L.A.'s amazing food and drink scene. Spanning the entire month of May, Food Bowl will feature over 200 events with many of the chefs and restaurants that have put Los Angeles on the map as one of the world's great food cities alongside internationally renowned chefs in rare local appearances. In its second year, the festival will continue to raise awareness and funds to fight food insecurity and hunger and promote waste reduction and sustainability through charity partners and participating events. The extensive lineup of dining events, panel discussions, chef collaborations, volunteer projects and other food and drink-inspired happenings can be found at lafoodbowl.com.
Carlos Salgado (Taco Maria), Susan Feniger and Mary Sue Milliken (Border Grill), José Andrés (L.A. Kitchen), Yu Bo (Yu's Family Kitchen, China), Fuchsia Dunlop (UK), Curtis Stone (Gwen, Maude), Yoshihiro Narisawa (Narisawa, Japan), Virgilio Martínez (Central, Peru), Diana Kennedy (Mexico), Ben Shewry (Attica, Australia), Roxana Jullapat (Friends & Family), Michael Voltaggio (Ink.well), Niki Nakayama (n/naka), Nyesha Arrington (Native), Bricia Lopez (Guelaguetza), Josef Centeno (PYT, Orsa & Winston), Wolfgang Puck (Spago), Phil Rosenthal ("Somebody Feed Phil"), Gabriela Cámara (Contramar, Mexico), Andy Ricker (Pok Pok), Sara Kramer and Sarah Hymanson (Kismet), Matt Abergal (Yardbird HK, Hong Kong), Nadine Redzepi (Denmark), Monique Fiso (Hiakai, New Zealand), Daniel Humm (Eleven Madison Park, NoMad), Tanya Holland (Brown Sugar Kitchen), Enzo Coccia (Naples, Italy), Dan Hong (Sydney, Australia), Eric Werner (Tulum, Mexico) and Nancy Silverton (Mozza Restaurant Group) are among are the many chefs, aficionados and experts scheduled to appear during the festival.