The Border Grill, Susan Feniger and Mary Sue Milliken's LA institution is at the forefront of this year's LA Food Bowl, Los Angeles' premiere food event. Both women received the Gold Award and to celebrate, they crafted four new "bowls" for their menu that will definitely diminish one's carbon footprint in the world.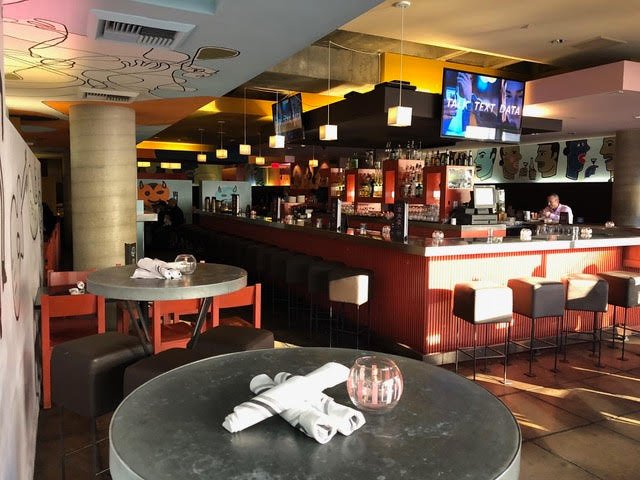 Impossible Meat has been in the culinary zeitgeist since it came to market. With it, Susan and team created a dish that has enough flavor and taste to be a standard menu item. The plant-based meat is in their New Potato Picadillo Bowl. It's chopped up with raisins, almonds, olives, cumin, cashew crema, and sautéed greens. Does one feel better they're helping with the sustainability and the future of food when ordering the bowl? On a subconscious level, yes. And on a conscious level, they're feeling good because they ate something great. It's as simple as that.
Food awareness is what the LA Food Bowl is about. It serves the world's best chefs and pairs them with LA's top restaurants, bars, cafes, and hotels to bring awareness and fund the fight to end food waste, hunger, food insecurity and promote sustainability.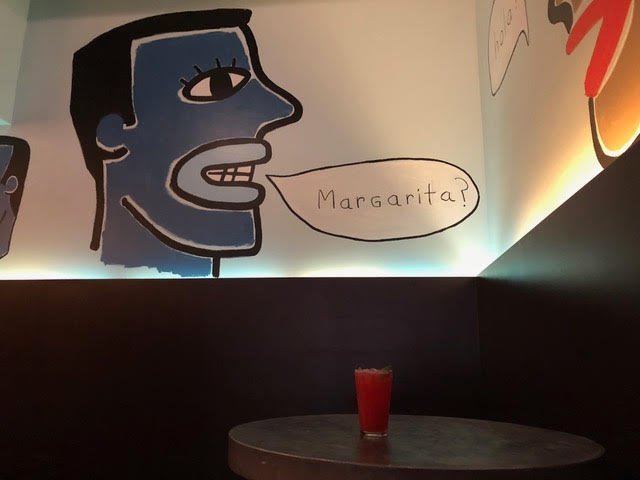 Branzino Veracruzana is the 2nd of four other bowl options at Border Grill. It's quite different than the usual white fish smothered with a mixture of green-pitted olives, jalapenos, and chopped tomatoes. This fillet of fish rests in a moat of fish broth stacked with fingerling potatoes, spring peas, cherry tomato, and oregano. The other bowl options are the Octopus Diablo and Paleta.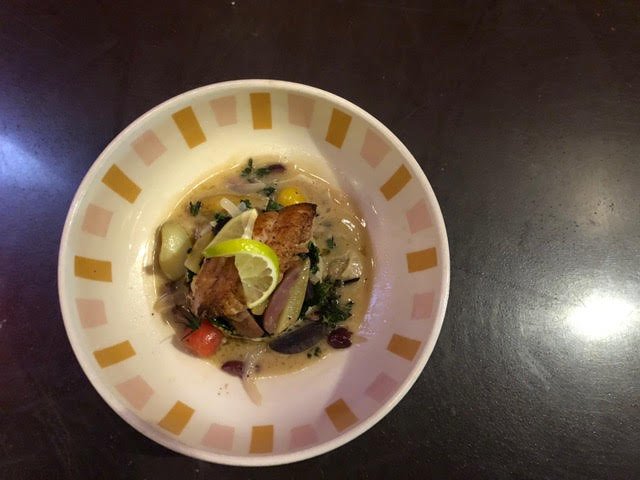 Specials like the Seafood Campechana could easily be mistaken as a Bloody Mary minus the booze. As much as one would want to slurp it up, it's best scooped with a tortilla chip.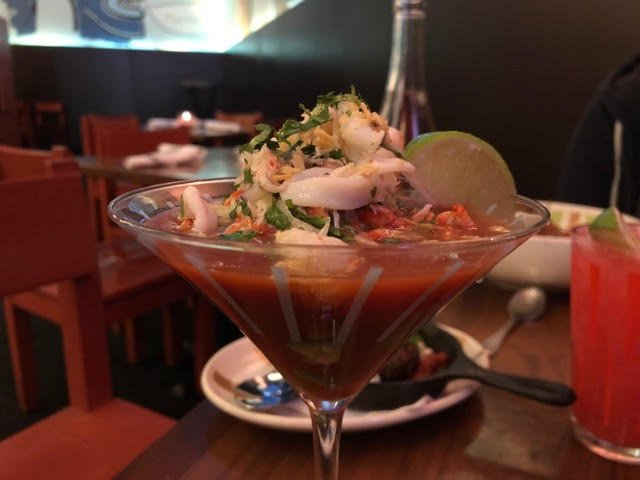 BG uses a New York for their churrasco, a grilled steak served all over South and Central America. It comes already to your table thinly sliced rather than on a medieval skewer one would find at Brazilian steak houses. Red chimichurri, aka, the Argentinian Worcestershire covers it. It tastes like something that just came out of the campfire and that's the point. There are no rules to what goes with churrasco. The dish has been served with fries, mashed potatoes, guava rum sauce or stewed black beans. BG pairs their version with creamy corn relish and sautéed Brussel sprouts.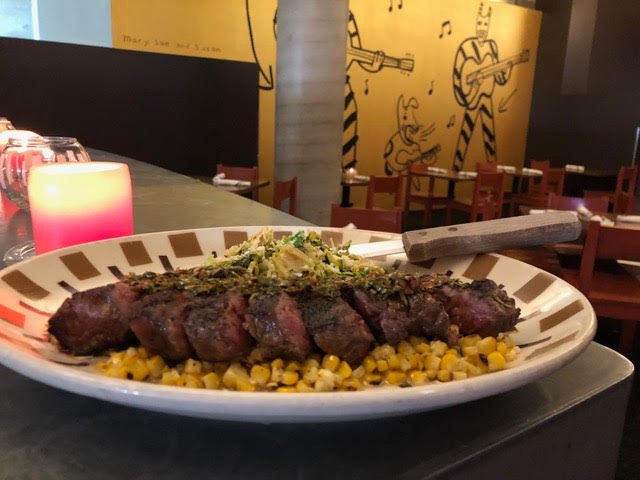 The dessert menu features seven praise-worthy choices. The churro tots are the first. Need I say more?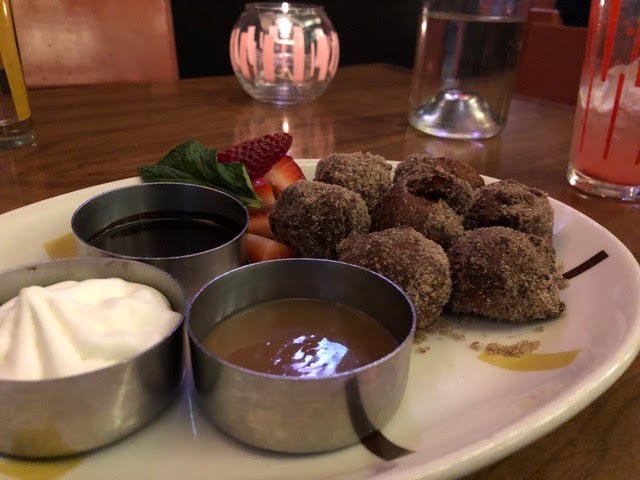 Besides their help in kicking off the LA Food Bowl, Susan and Mary Sue are also a part of the Bowl's, "Beast Feast" on May 19th. Beast Feast is a garden party focusing on the region's bountiful produce paired with fine libations. For more info and tickets, go to lafoodbowl.com  
The LA Food Bowl starts May 1st and goes till the 31st.
The Border Grill is located in Downtown LA on Figueroa and 5th.
Article guest written by Monis Rose from RestaurantFiction.com