People of Los Angeles live in bubbles. An Eastsider doesn't frequent the West and vice versa. And if either thinks about making a trek to The Valley, fuhgettaboutit, it's not going to happen.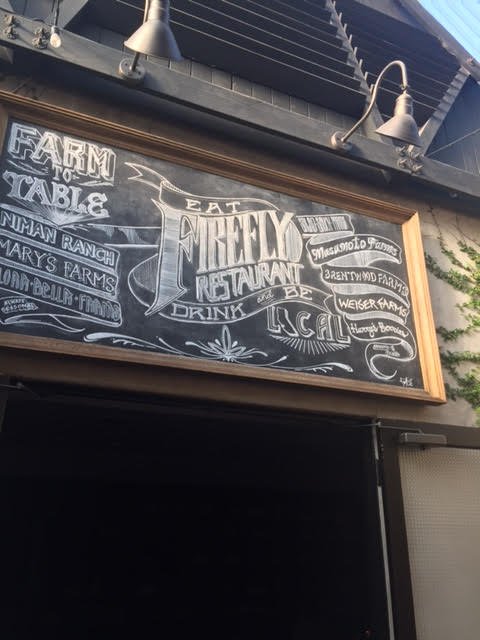 Bubbles need to be popped, and it's because of restaurants like Firefly, that they are. Chef Perry Pollaci captain's the ship at Firefly, a nondescript nook off of Ventura Boulevard kitty corner from CBS Radford Studios. Through an unmarked door, you enter a dark speakeasy like setting surrounded by many shelves of scholastic literature. The counter's end leads to an outdoor oasis, probably one of the top pretty patios in Los Angeles County. Steel beams support a glass opaque ceiling. The view is of the side of a lush hill.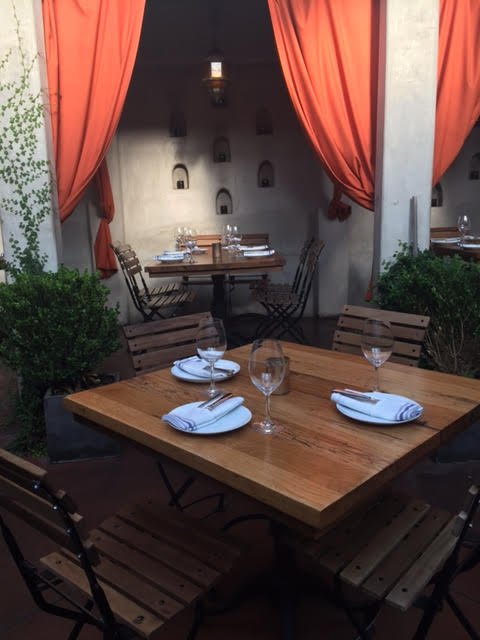 When busy, which it usually is, navigation through the tables around the fireplaces is a maze. There isn't a prime place to sit, but if money were put down, more than likely it would be in the cabana like enclaves on the left side.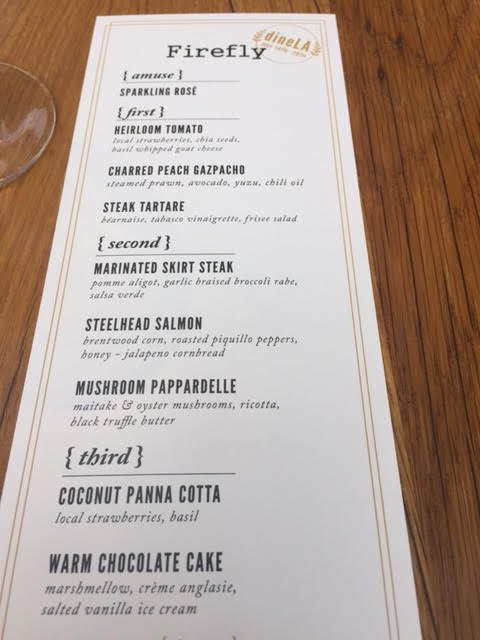 Chef Pollaci, from Cutthroat Kitchen fame, serves up a pretty mean menu, especially for Dine LA, a two-week period where several Los Angeles restaurants give many the opportunity to experience the city's diverse food landscape with prix fixe meals for a fraction of their normal prices.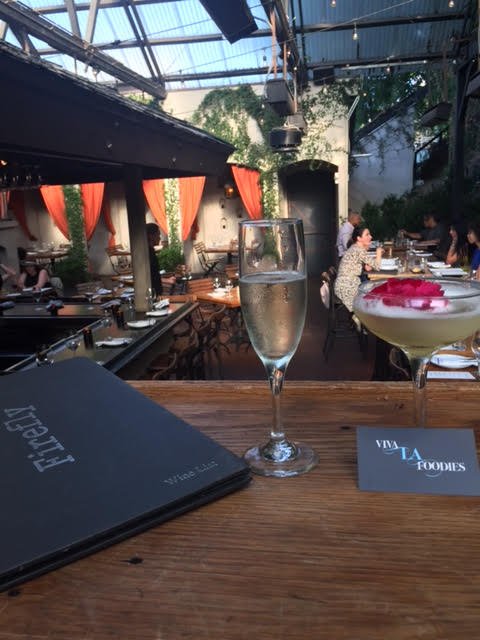 Firefly delivers its knockout punch in the first out of three courses. Ninety-five degrees at 7pm, the charred peach gazpacho is an ice bath down the esophagus. Two or three large prawns garnish the top. The after taste is a kick of chili oil. The thin charred peach slices buried in the thick broth act as if they are delicious buried treasures.
Two pieces of bread are not a sufficient amount to scoop up the hefty portion size of their steak tartare. It's topped with a big scoop of béarnaise. If one doesn't know why a sauce complements food, eat steak with béarnaise sauce and their culinary world will be blown. Firefly knocks the flavor combination out of the park. Basil whipped goat cheese smothered toast should be dipped in the strawberry jam and tomato drippings from the tomato salad, but the food police won't fault you for eating them by themselves.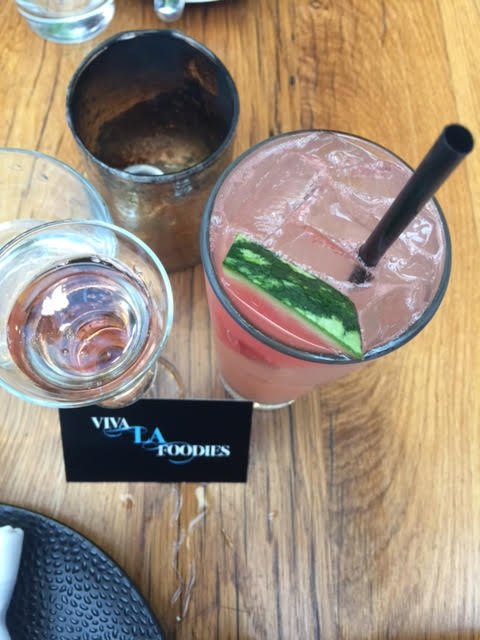 When it comes to the three entrees to choose from, the dish least likely for a doggy bag is the skirt steak. One doesn't even need to chew Firefly's version.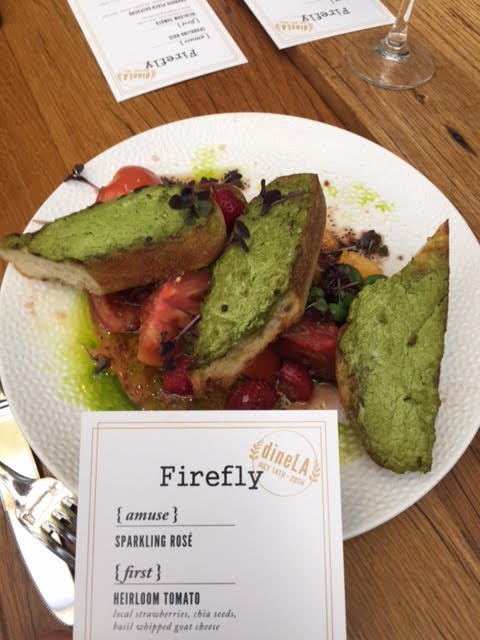 The salmon is a nice piece of fish. The richest dish by far is the mushroom pappardelle. One thread of the large noodle dipped in a quenelle of ricotta is an entire three-course Dine LA meal in itself. As good as it's served hot and fresh, it is an amazing feeling pulling it out of the fridge the next day as morning leftovers.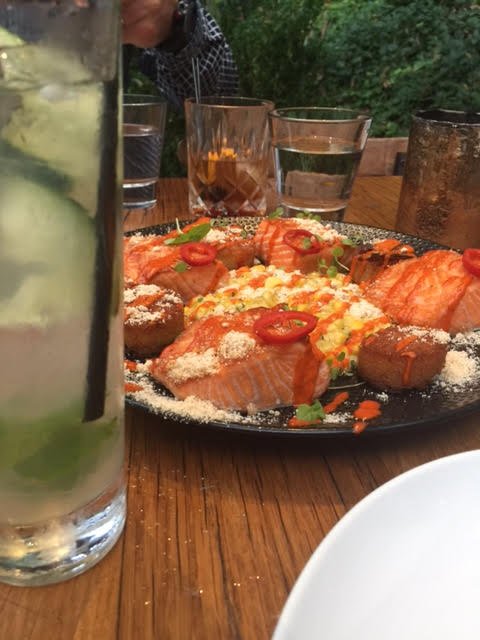 A coconut panna cotta works as a nice palate cleanser but the and warm chocolate cake goes best with a cup of coffee. Have fun trying to finish either of these.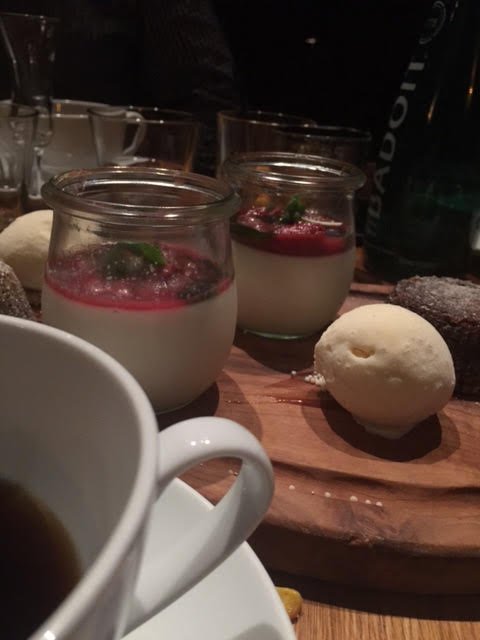 The Dine LA menu at Firefly is $49.00 and is served only for dinner. Dine LA runs from July 14-28th.

Article guest Written by Monis Rose from Restaurant Fiction for Viva LA Foodies