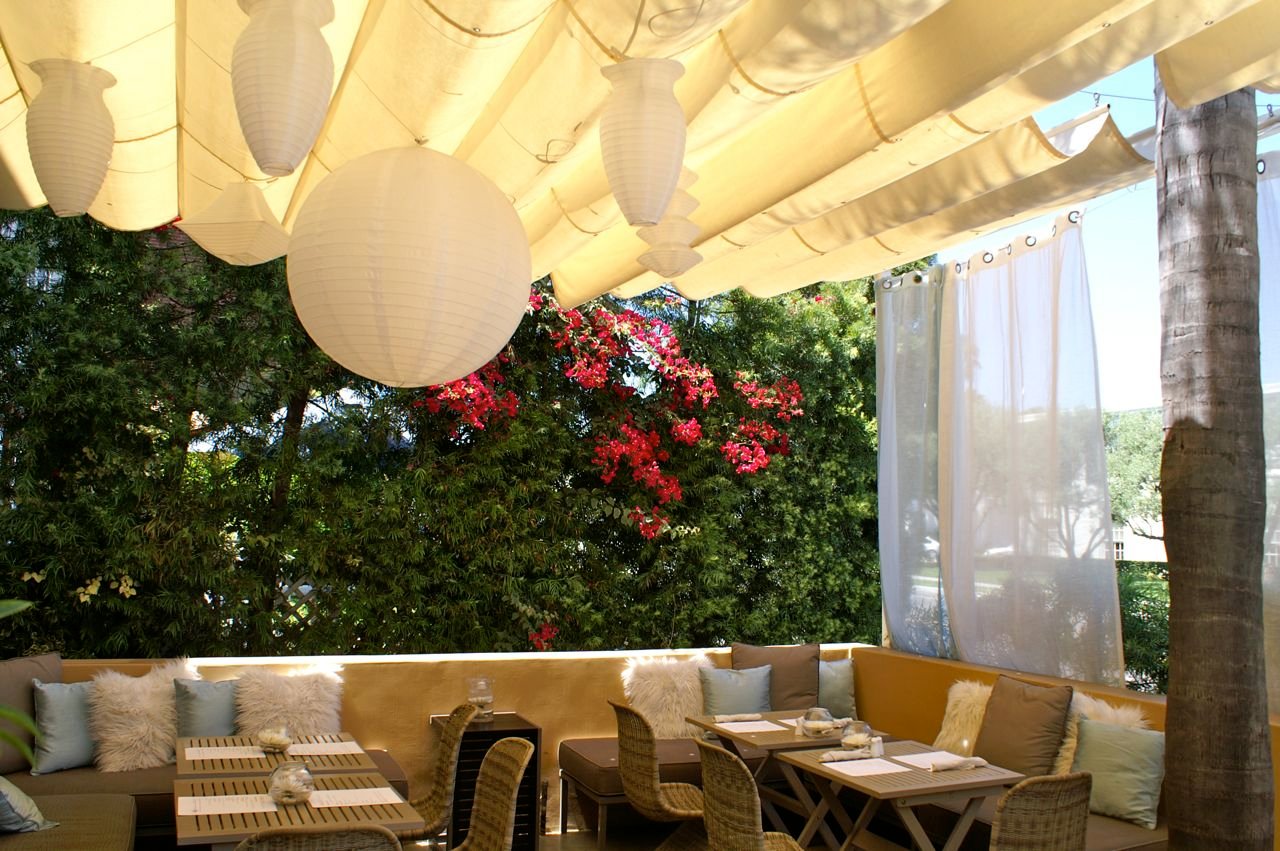 Angelinos are always on the hunt for the next weekend Brunch institution because once the "cat is out of the bag" people swarm like bees on honey making it nearly impossible to get a table at any seasoned LA "weekend Breakfast spot."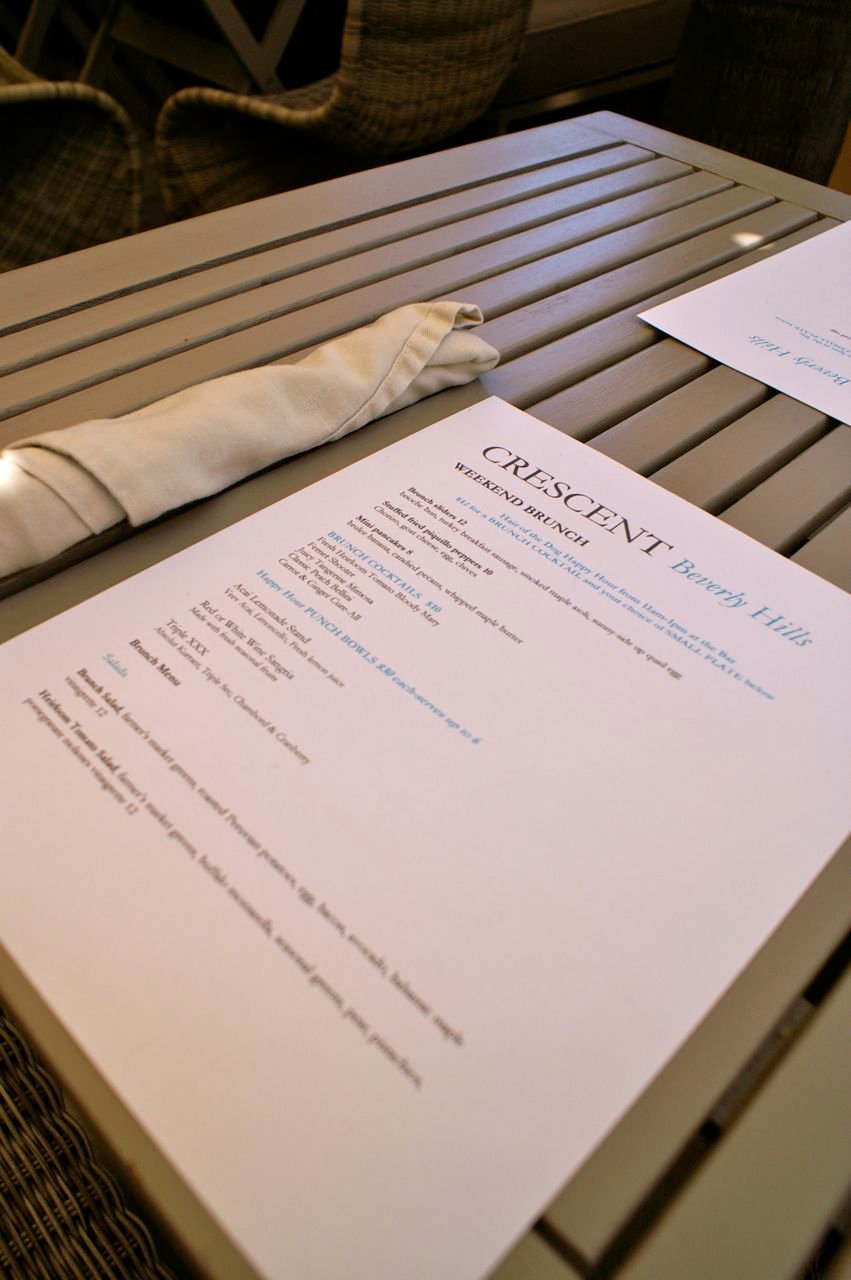 So when it comes to "Brunch-in", we all how hard it is to find a new, cool, hip and fun brunch place where you don't have to stand in line. If you are tired of waiting in line at Kings Road Cafe or the The Griddle, set your navigation for a South-Western course and head to the neighboring 90210, "cuz that's where you wanna be, rollin like a celebrity" at the Crescent Hotel & Lounge at the intersection of Crescent & Brighton Way. This is a hidden jem, so don't blink because you could miss it.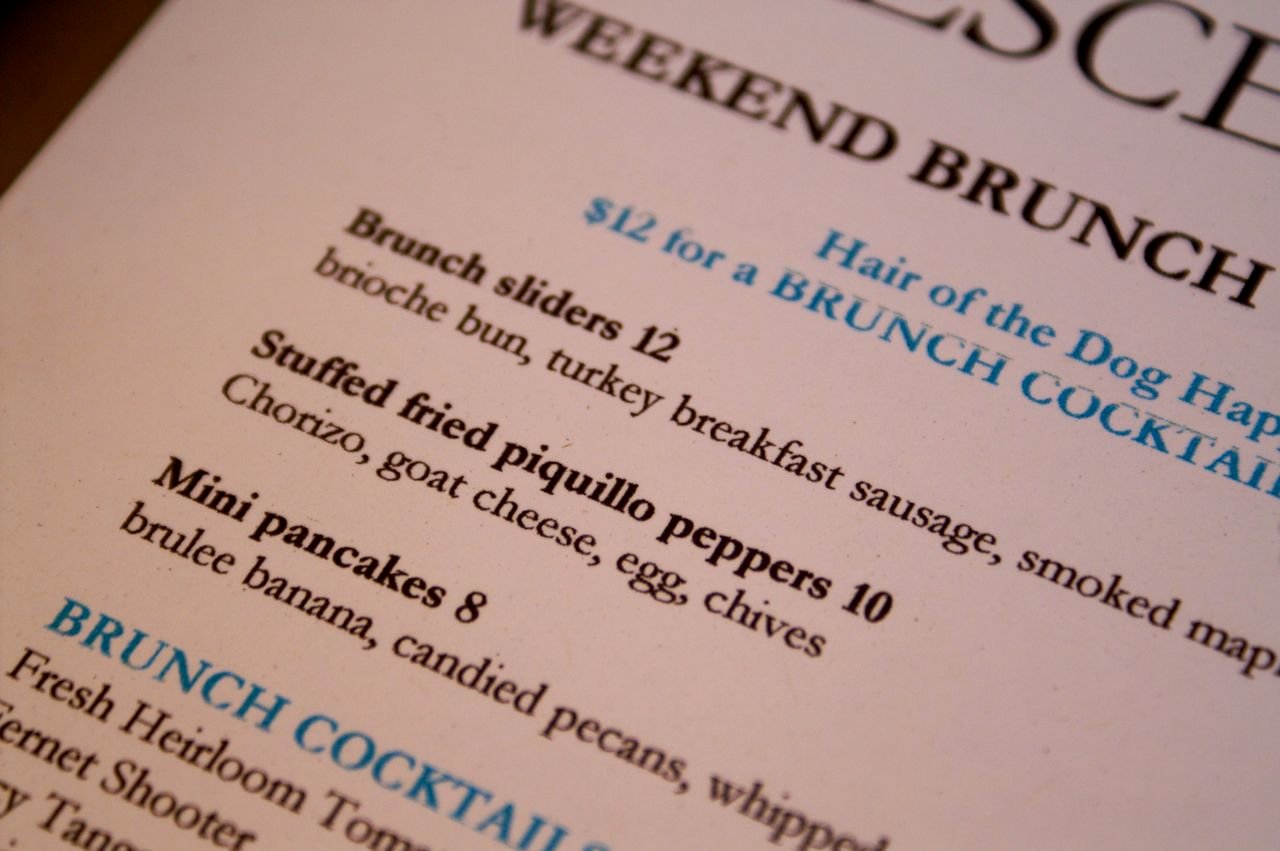 The Crescent Hotel and Lounge has a setting that is straight out of the show Entourage with a shabby chic modern twist. In addition to a restaurant featuring "California fresh American Comfort Food", there are 35 plush boutique hotel rooms for guests looking to escape the "Shutters" of LA's infamous Paparazzi cartels.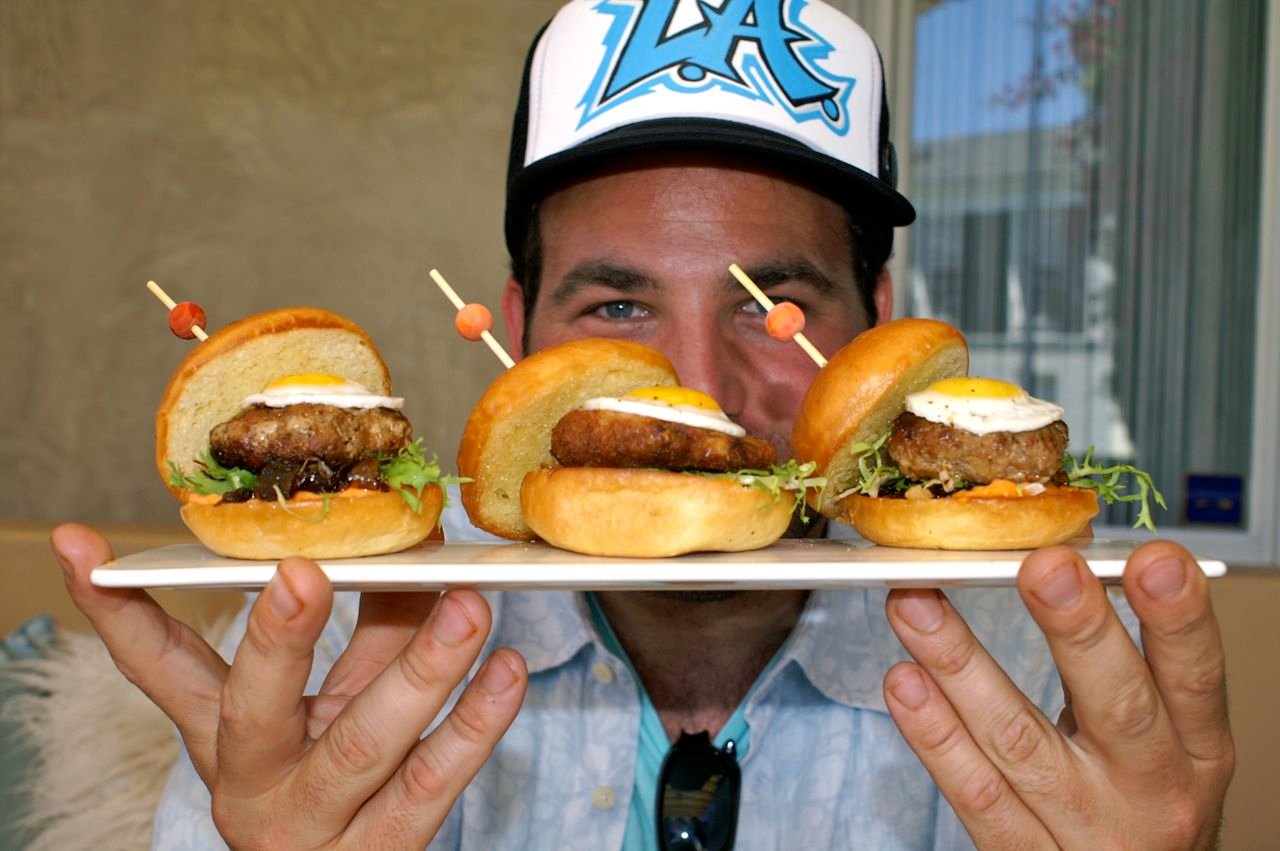 Executive Chef Lenora Marouani interprets her version of "California-American-Comfort-Food", where fresh and new is the name of the game. Sophisticated LA foodies will agree when they see the "Weekend Brunch Menu" loaded with savory and sweet options.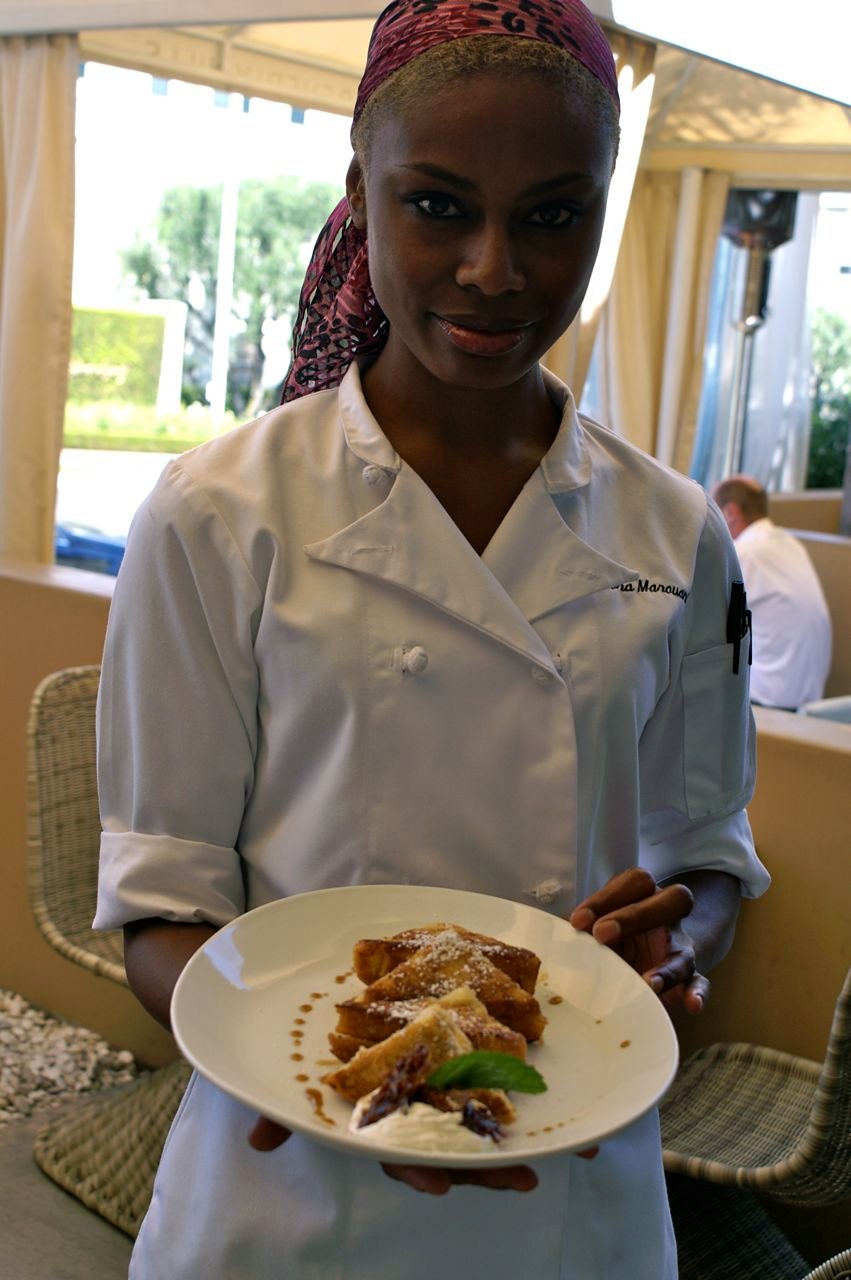 Start with a juicy Tangerine Mimosa and let the chef surprise you with the "Amuse of the day." Luckily on our visit the Lemon scones with whipped maple butter arrived in six-seconds-flat. Family-style dining is encouraged especially if you want to sample the best of the menu as was the case on our visit.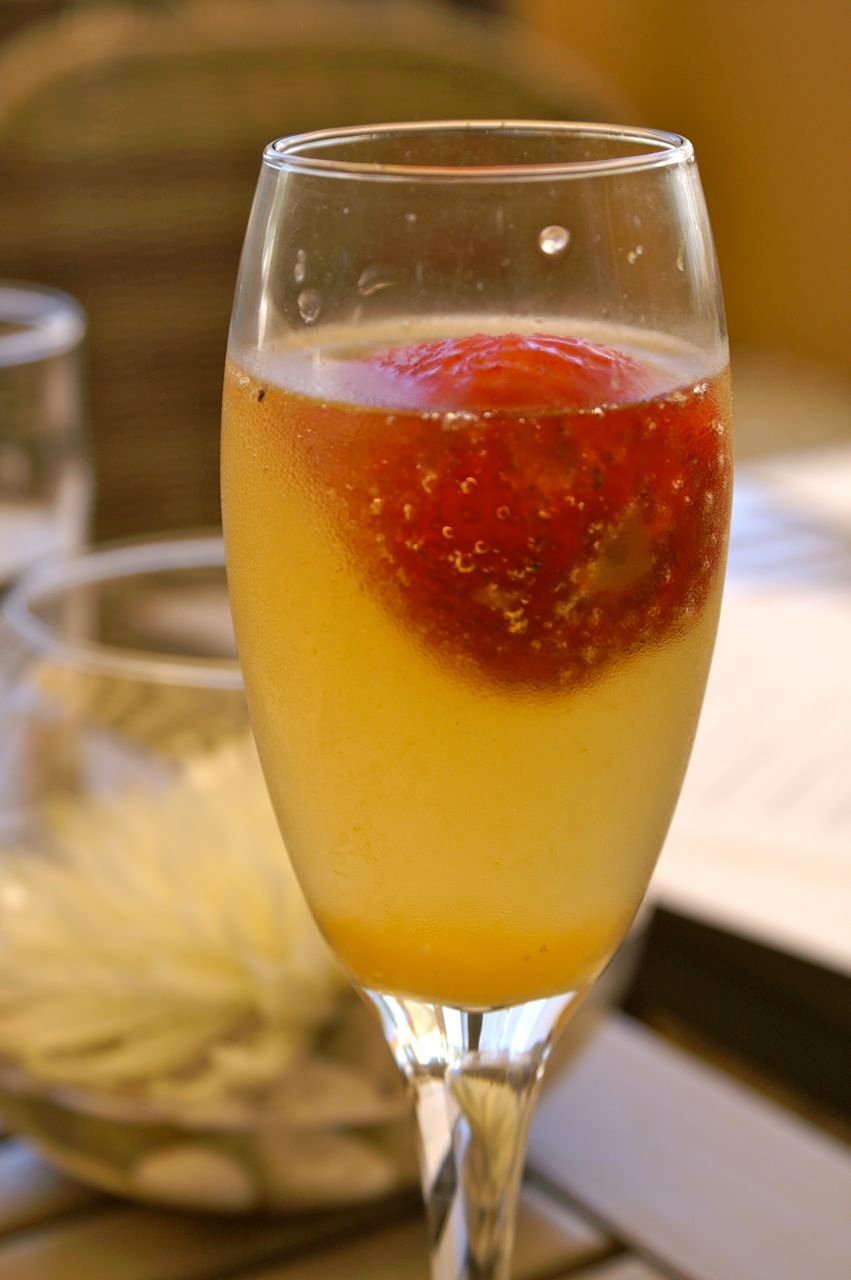 Start with the "Stuffed Fried Piquillo peppers" with chorizo, goat cheese, egg and chives to get the palette party started. Lightly tap on the gas and go for the "Brunch Sliders" on Brioche with breakfast sausage, smoked maple aioli, and a street food inspired sunny-side up quail egg on top.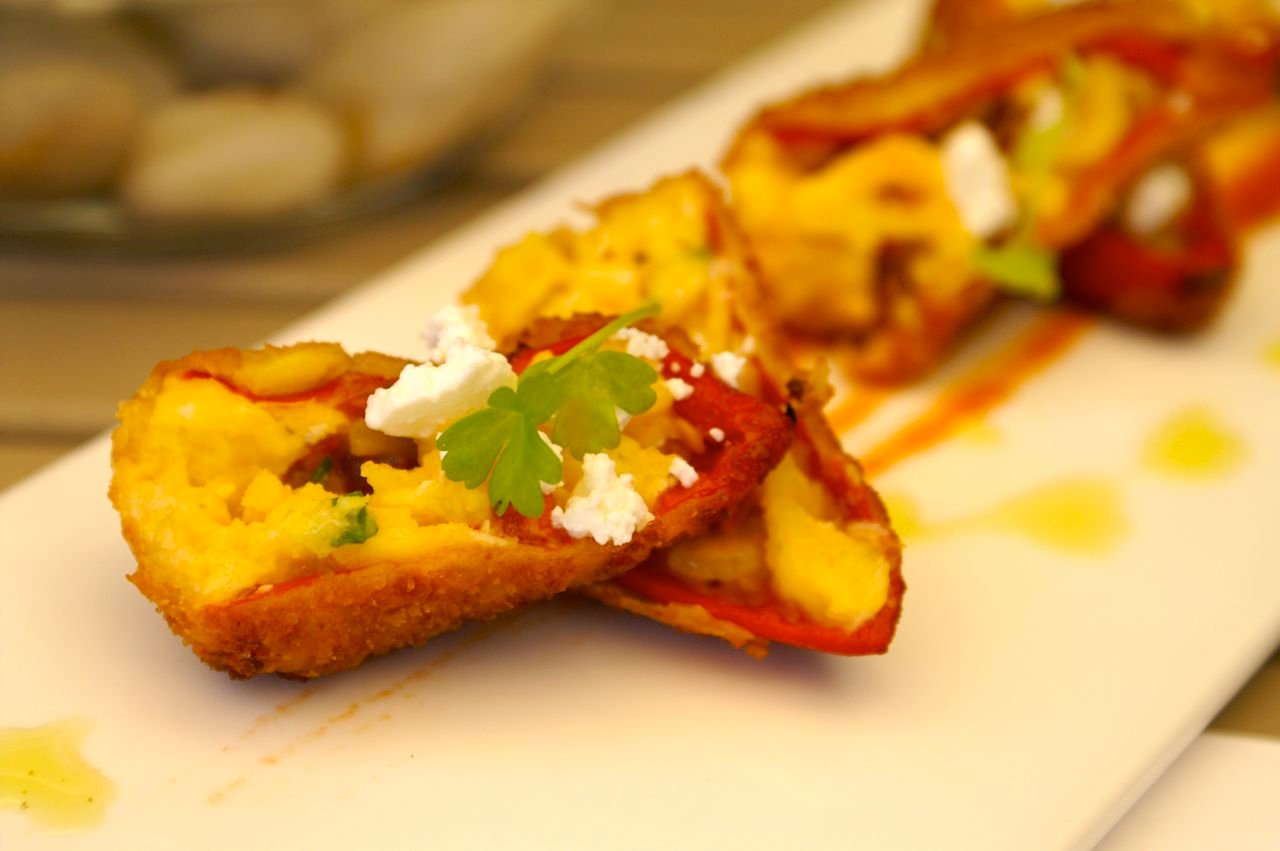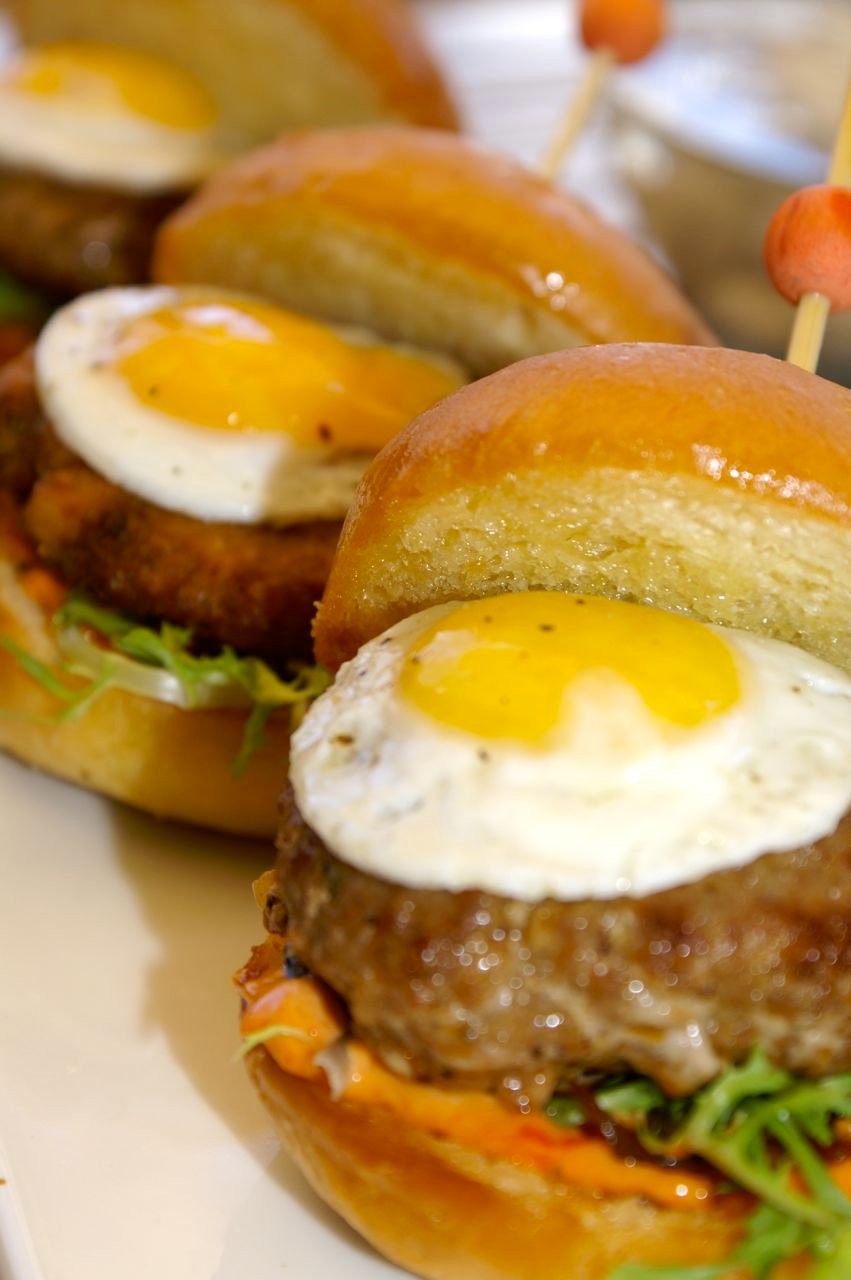 Egg courses vary from vegetarian to omnivore so mix it up with the Kabocha Squash Omelet with Kale, tomato confit, goat cheese and corn-avocado relish.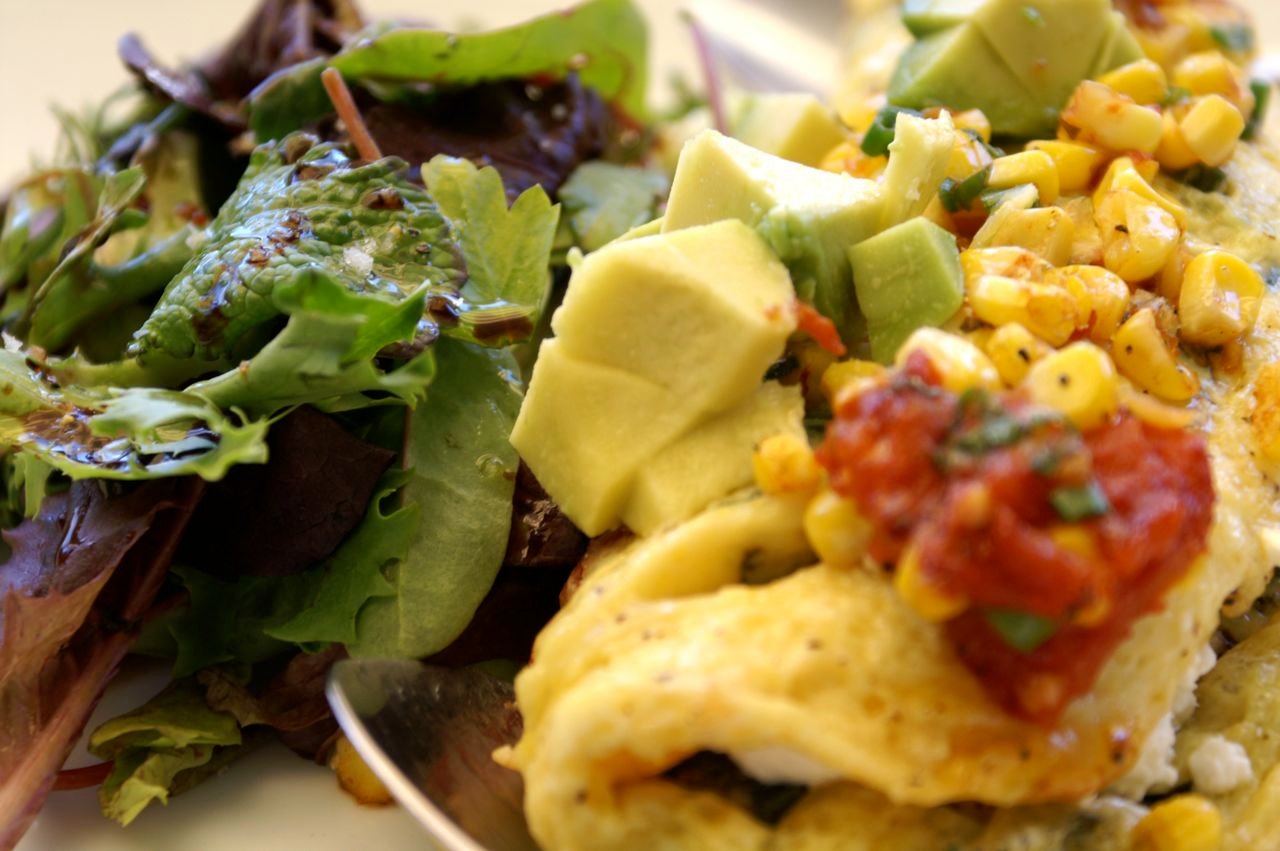 Fans of "Pork" have options too ranging from the Truffle infused Prosciutto Omelet with Creme fraiche and mushrooms or the ultimate decadence, the Pork belly Benedict with shallot vinegar caviar and Hollandaise foam.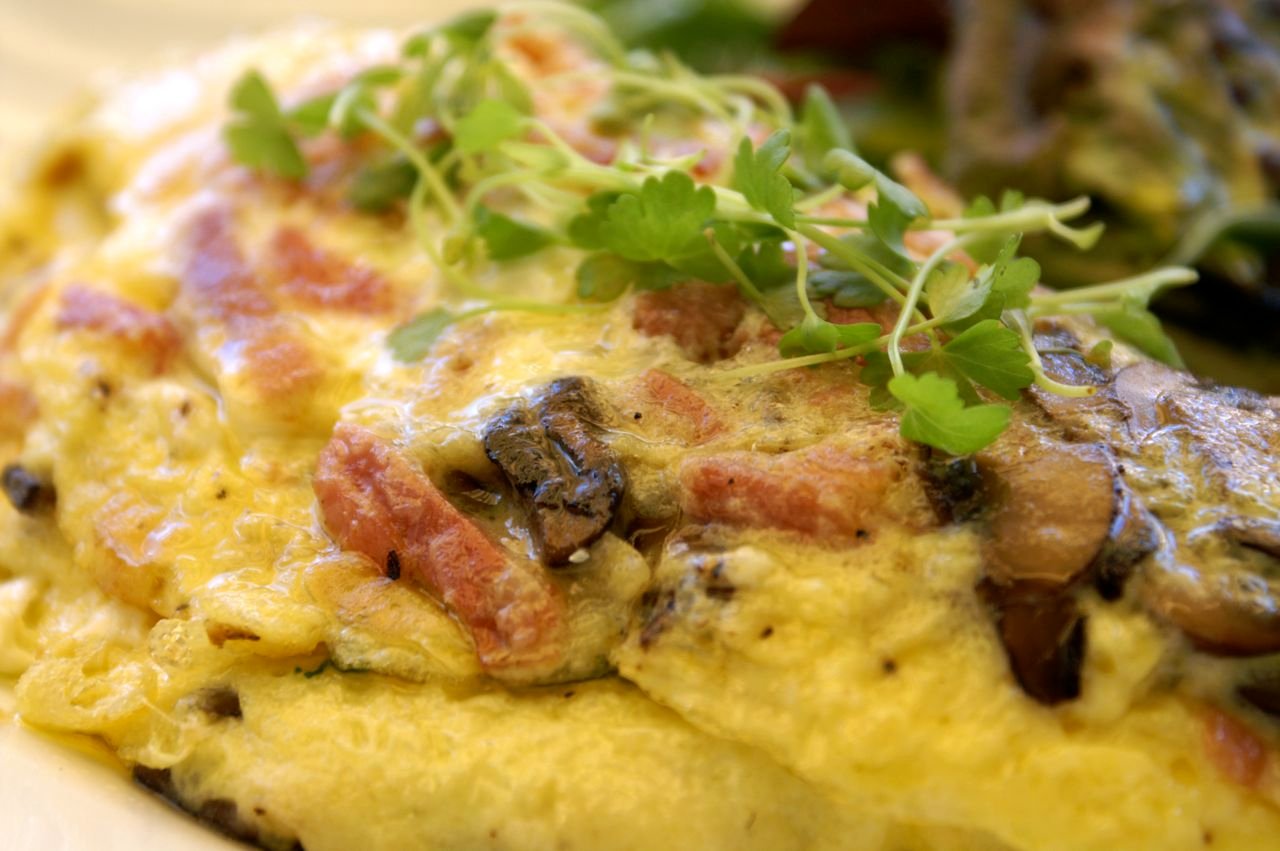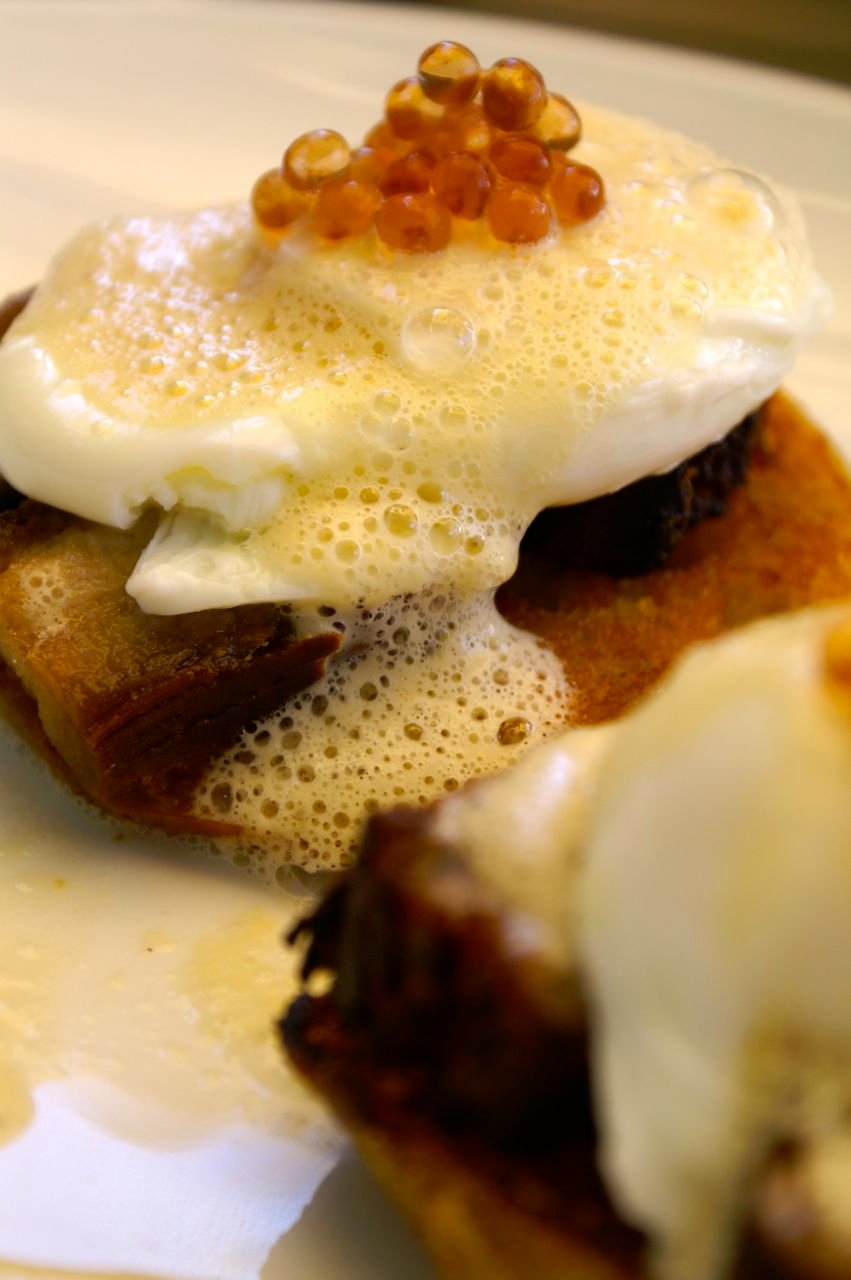 The Pain Perdu with whipped maple cream cheese and candied bacon bits will blow anyone's mind and is pure food porn.


Besides being one of LA's newest breakfast hubs, The Crescent is also a great Happy hour destination from 4-7pm Monday thru Friday with there wallet friendly $5 menu items and Well Cocktails. Bring your friends to this Beverly Hills treasure and you will be glad you ventured into the 90210.