If you want to see beautiful Sea-turtles, you go to the Galapagos islands. If you want A delicious plant based meal that's not too heavy on the pocketbook, you amble down to Hollywood and sidle through the doors of Trejo's Cantina. Established by actor Danny Trejo, the restaurant is situated  in a strip-mall right smack dab in the center of Hollywood, practically across the street from the Hotel Café.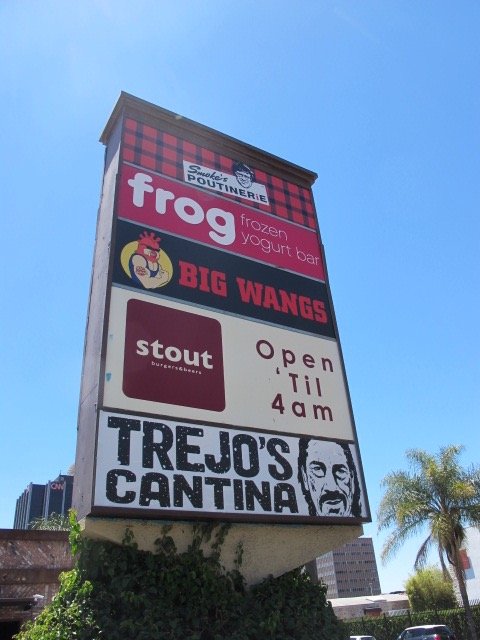 I don't know about you, but I like a meal that sticks to your ribs yet nourishes at the same time.  Trejo's offers that in copious amounts, as my current food coma stomach status can attest.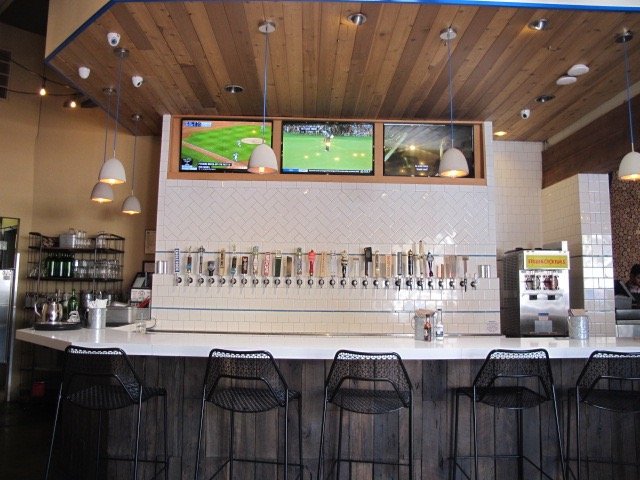 Starting out with drinks, I couldn't decide between the Date sweetened Horchata and the aguas frescas, so I tried both! The Horchata comes complete with a sprinkle of cinnamon on top but what makes it fantastic to me is the fact that it's comprised of Almond milk, rice, and dates!  It's packs that sweet tooth punch that everybody needs (yes even you have a sweet tooth,;) and yet for people preferring to abstain from dairy products, it has none.
The Agua Fresca is A refreshing mix of Strawberry and lemon and perfect for the kind of day we see in Los Angeles 95% of the time.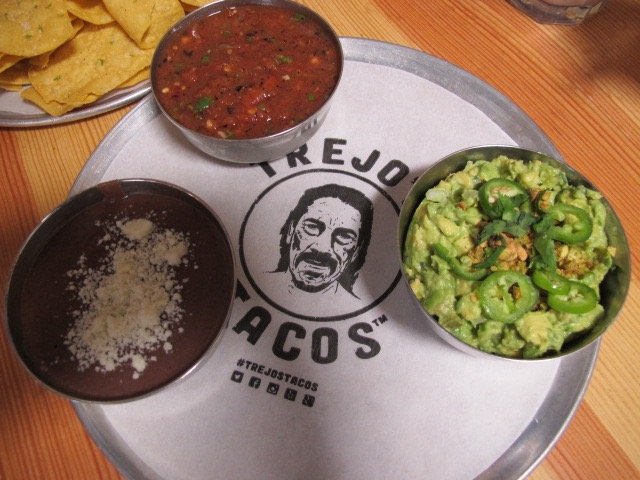 Before I could finish the drinks I had to try the sides of Guacamole, Bean Dip, and Street Corn. The Guacamole had sweet little button sized Serrano peppers – just a little spicy but not too much- if you're a spice-meister throw on some of Trejo's special L.A. Picante hotsauce which is on tables there everywhere you look.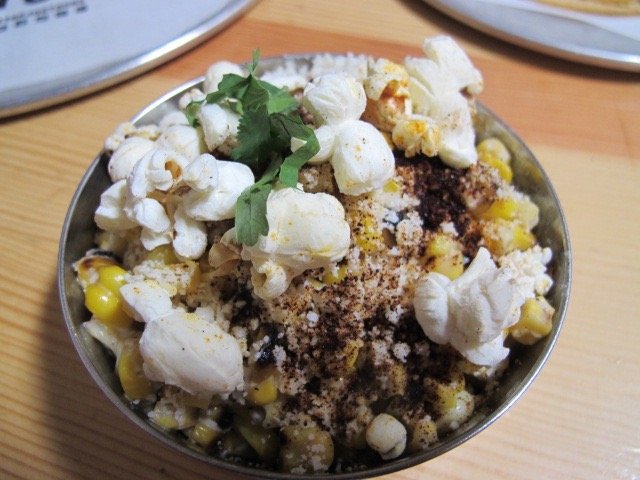 The Street corn comes dotted with popcorn and chipotle cream (with vegan options.)  All of the appetizers were fresh and they definitely aren't stingy with the chips which come sprinkled with slight shaving of fresh lime zest and sea salt. It's nice to have enough so you don't have to ask for extra!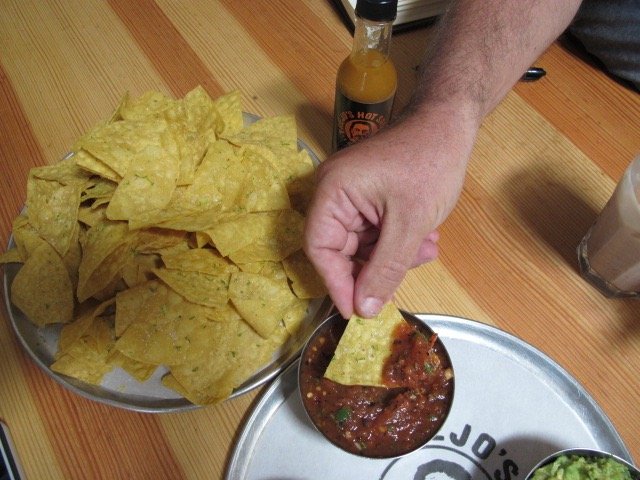 From now on, after trying the Young Jackfruit tacos, I think of myself as a "Jackfruit and Potatoes" kind of guy. You wouldn't think it, but jackfruit is becoming the new go to for alternative "meat" for people who don't always want to eat tofu and soy products. It recently has been touted as the latest super food  because it's loaded with protein, potassium, calcium, iron, and Vitamins A and C. Tasting a bit like pulled pork, It's the perfect gateway for people who want to implement more plant based foods into their lifestyle.  The tomatillo slaw that was wrapped up with it gave it a badass punch along with the guac and salsa.
My other recommendation is the Roasted Cauliflower Taco which is decorated with a cashew cream, pickled onions, corn, and cilantro. If you're trying to get your daily dose of Brassica but you want it to taste rawesome as well, I strongly recommend this dish.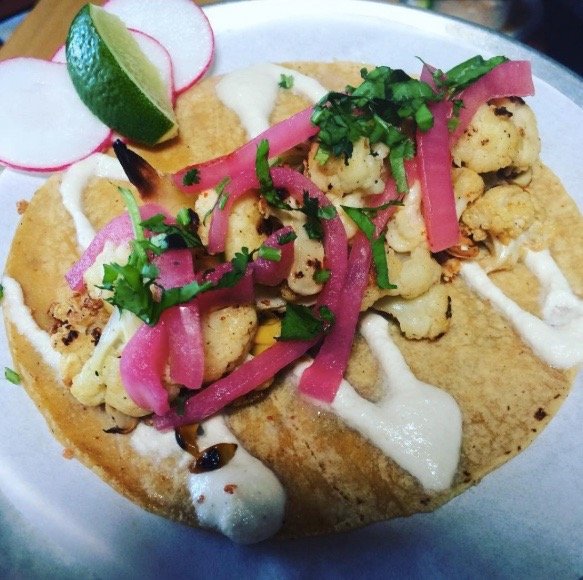 Last but not least, the Black Pepper Tofu Taco is great because of the scallions and caramelized shallots which mingle with chiles and cilantro to present  A spicy punch to the  tastebuds.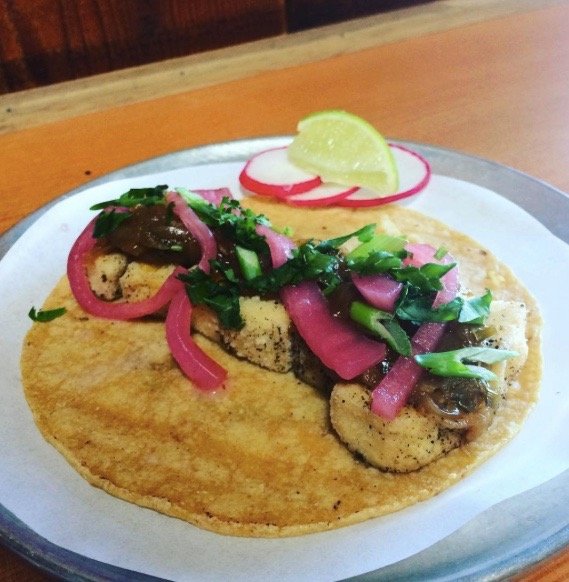 There were so many other dishes I wanted to try but I had to leave room for Trejo's Cerveza– a delicious Mexican lager locally brewed over at the Boomtown Brewery. Some of LA & California's best DRAFT PICKS are also on display. All in all, the food was fresh, and freakin' delish.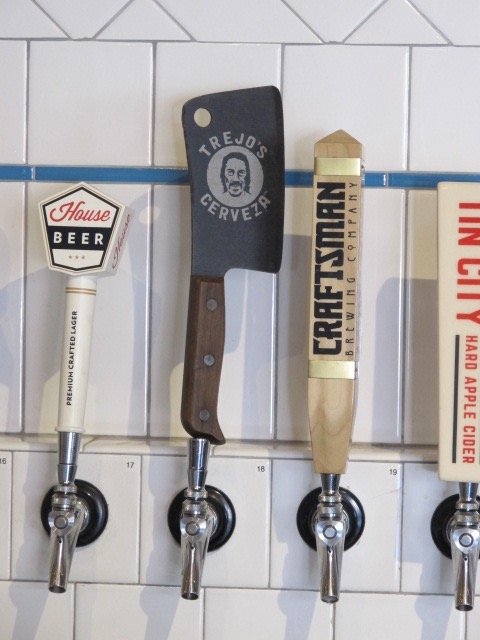 The environment was  A chillax vibe with slow reggae playing in the background.  I'm definitely coming back here ASAP. But first I'm heading over to Highland and Santa Monica to check out the latest addition to the Trejo Entrepreneurial community- Trejo's Coffee and Donuts! Nom nom nom. Stay tuned for more foodies, my friends.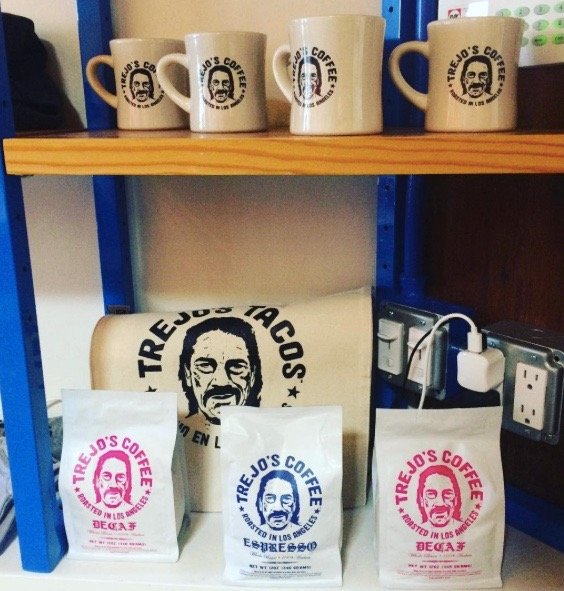 GET SOCIAL WITH TREJO'S CANTINA:
Article written by "Vegetarian/Vegan/Raw" Correspondent: Jeremy Ferrick for VivaLAfoodies.com