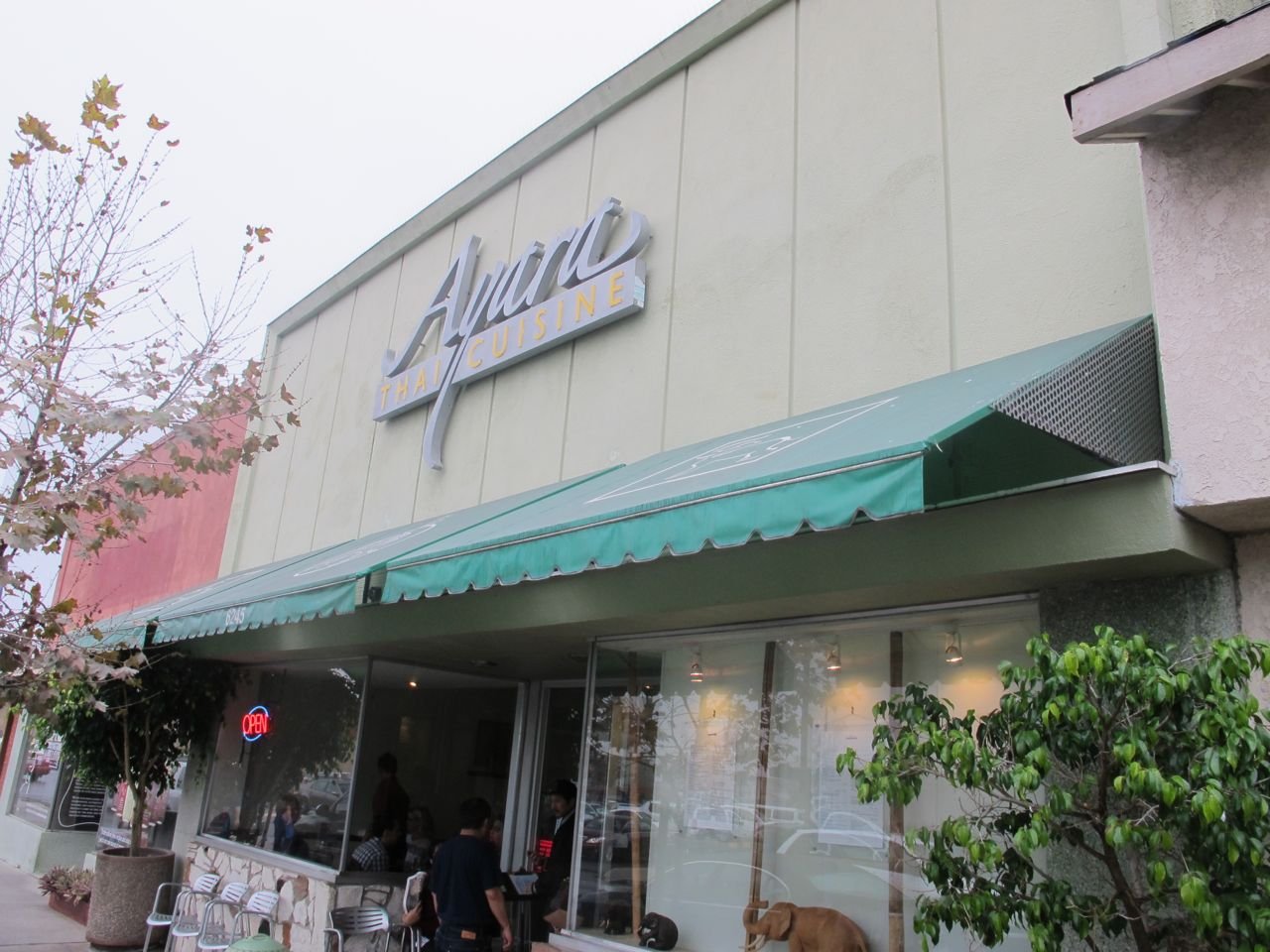 Ayara Thai Cuisine is our new favorite Westside Thai bistro and we are quite fortunate for this recent discovery. We were first lured into the flavors of this not so "Far East" Thai eatery at this year's Los Angeles Times, The Taste event at Paramount Studios over Labor Day weekend and have been coming back for our fix ever since. The best part is that Ayara is centrally located to the beach cities and is only a short stones throw from the newly revamped LAX airport in nearby Westchester.
It's a family affair at Ayara and everyone plays their role at this lean, green Thai machine that is rapidly expanding its dining room facilities to include an express LAX takeaway, a do-it-yourself customize your noodle bar and a soon to be developed Mixology program when the final liquor license takes effect. Ayara's founders, Chef Anna Asapahu and restauranteur Andy Asapahu are still on the scene and Chef Anna continuously develops trendsetting recipes while daughter Vanda oversees daily operations and guest relations. Read the complete story here.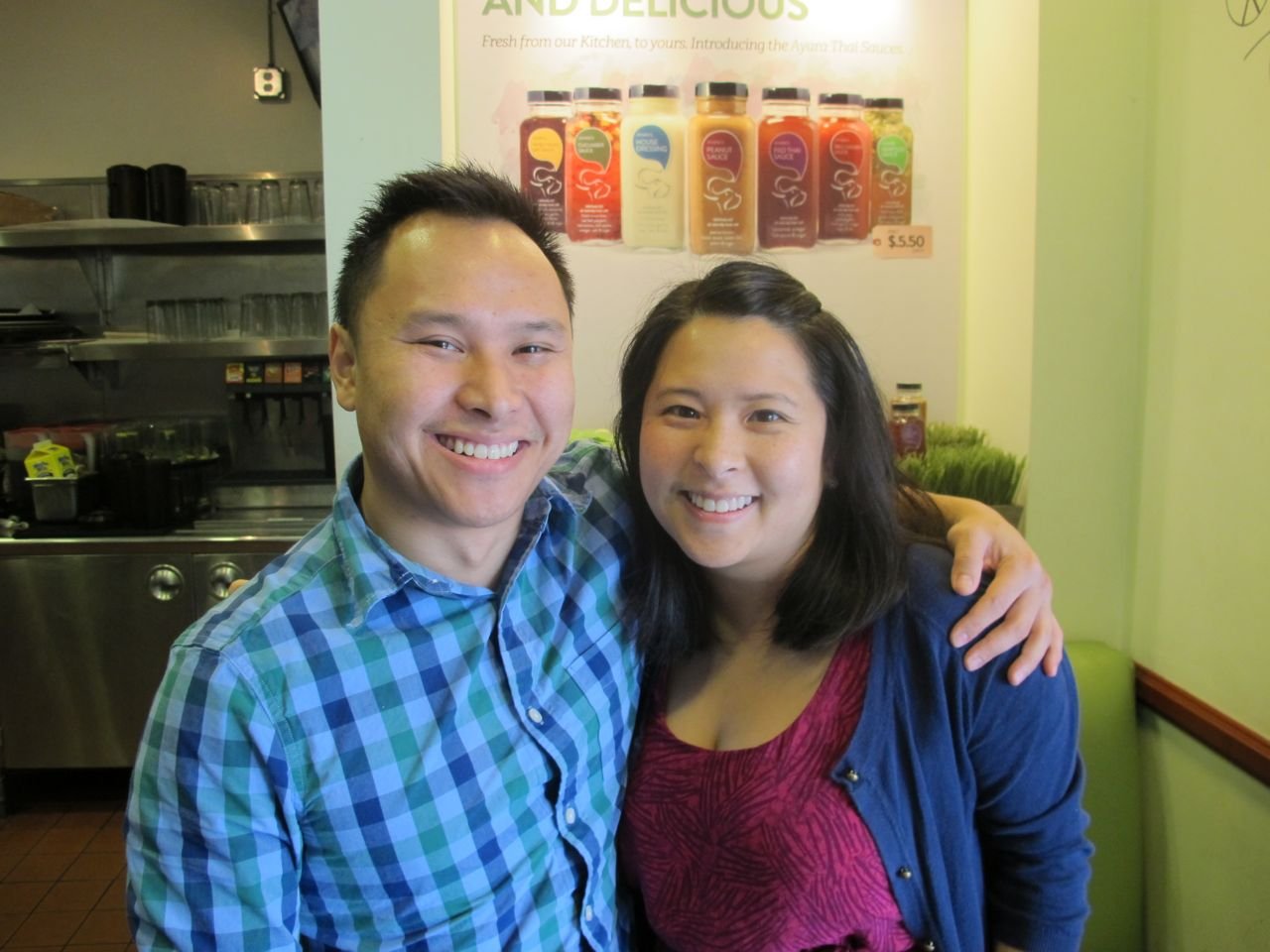 Ayara's got sauce! Loyal guests have been asking for extra sides of sauce to make Thai dishes at home and the team is now bottling its arsenal of sauces including dips, dressings and marinades and at the present time are 100% natural, preservative-free and made fresh daily in the kitchen. Grab your own bottle of Tiger's Cry, The House Dressing or the Peanut Sauce and see for yourself why these sauces are flying off the shelves. Buy them online.
Menu customizing is encouraged and Ayara uses only the freshest local and sustainable ingredients whenever possible and they are widely known in the community for their weekend specials that often sell out.
Our Favorite Appetizers:
When Tigers Cry

These thin slices of grilled marinated beef are literally a slice of heaven and served with Ayara's famous aromatic spicy sauce and will make you sweat.
The Muay Thai Wings are a TKO in our book and a perfect compliment to the Thai sauce.
Tom Yum Soup; A perfect rendition of the traditional Thai hot and sour soup. We opted for the Shrimp hot pot that is also available vegetarian or with Chicken.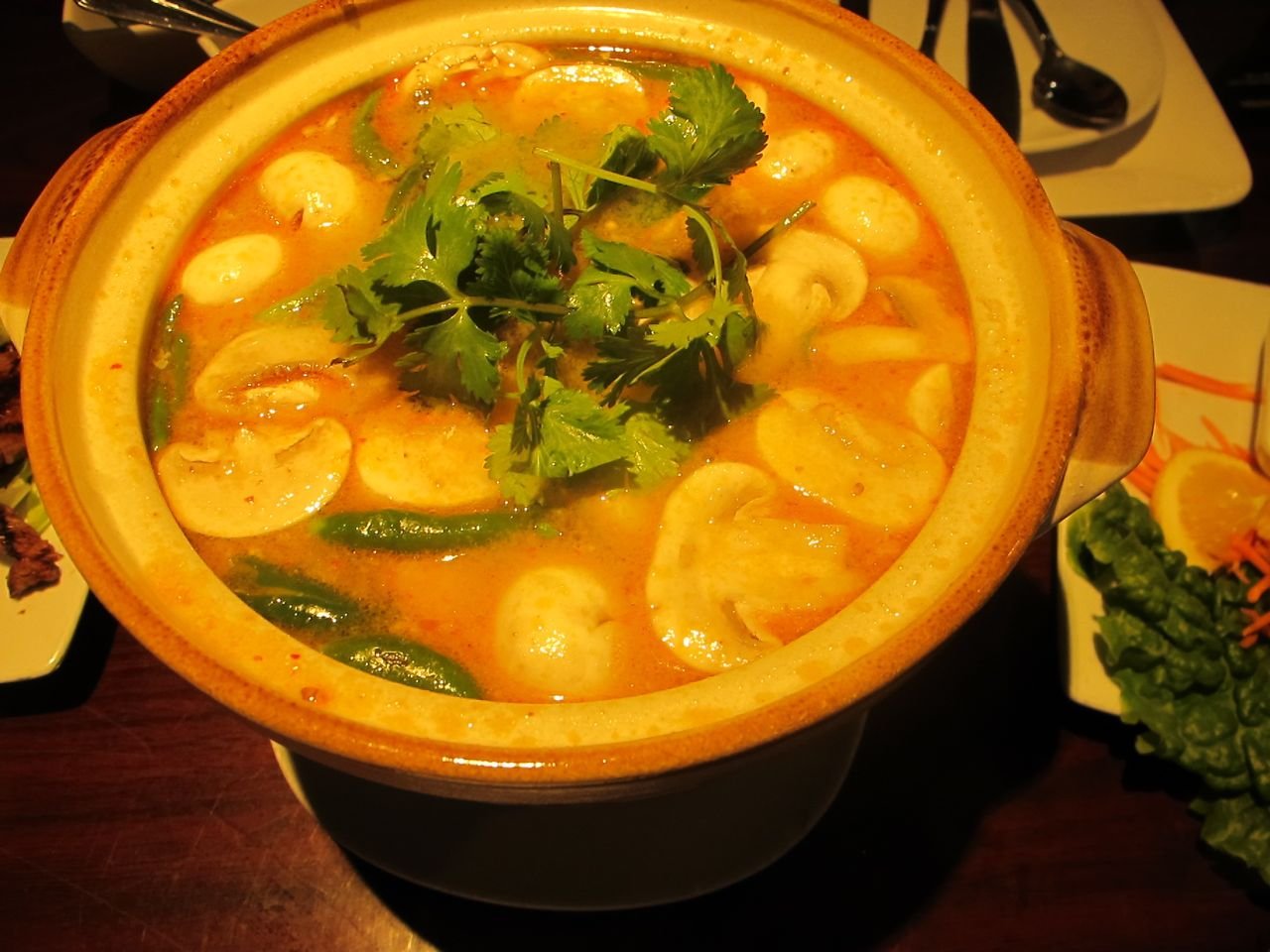 Drunken Noodles: Simply the best we have ever had. The perfect blend of savory, smokey, sweet and spicy. Don't take our word for it. Experience it for yourself!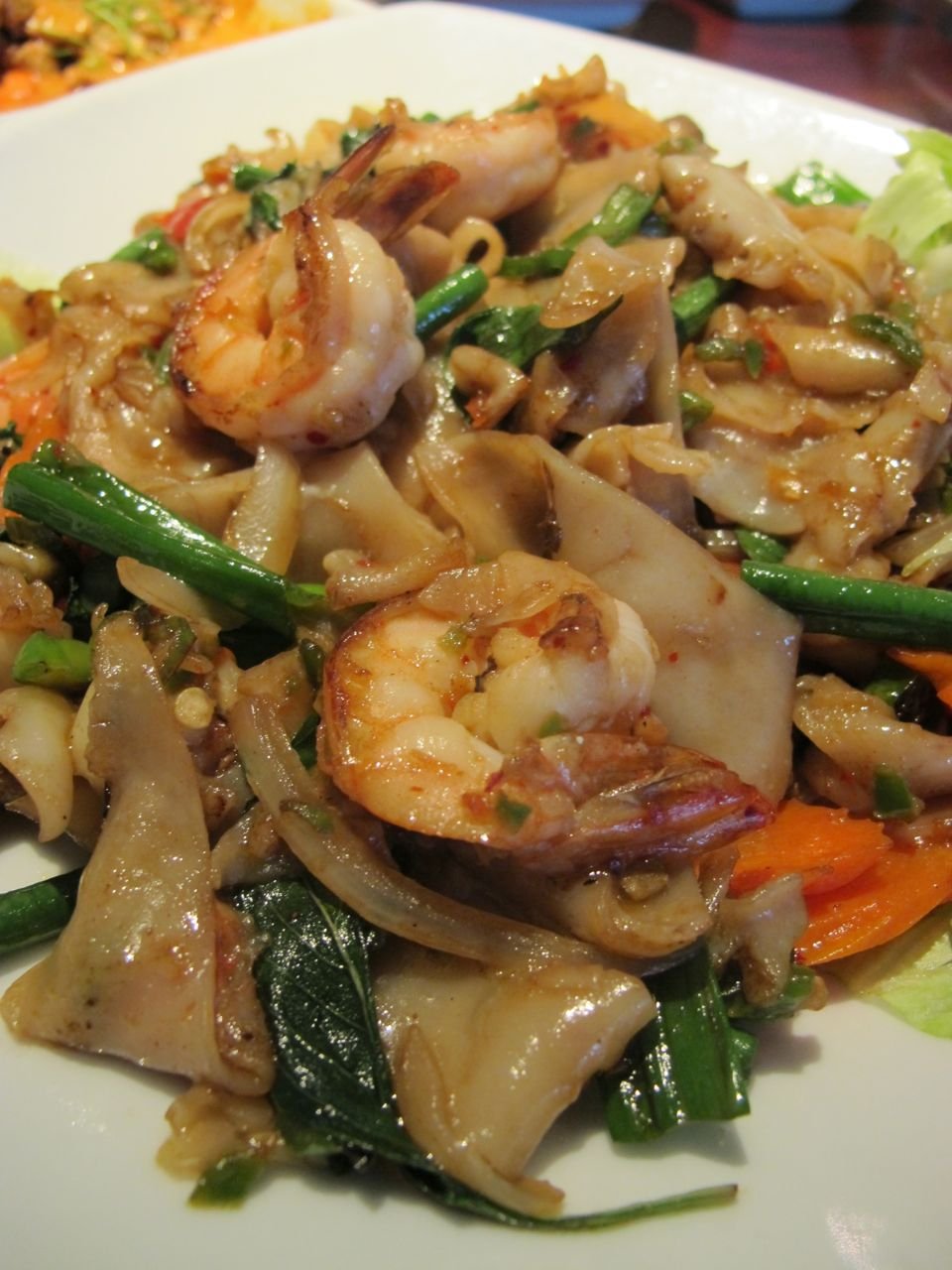 The most unique and most popular dish that we experienced was the "Panang with Duck and Beef" a souped up and more flavorful version of any Panang that we have ever had before.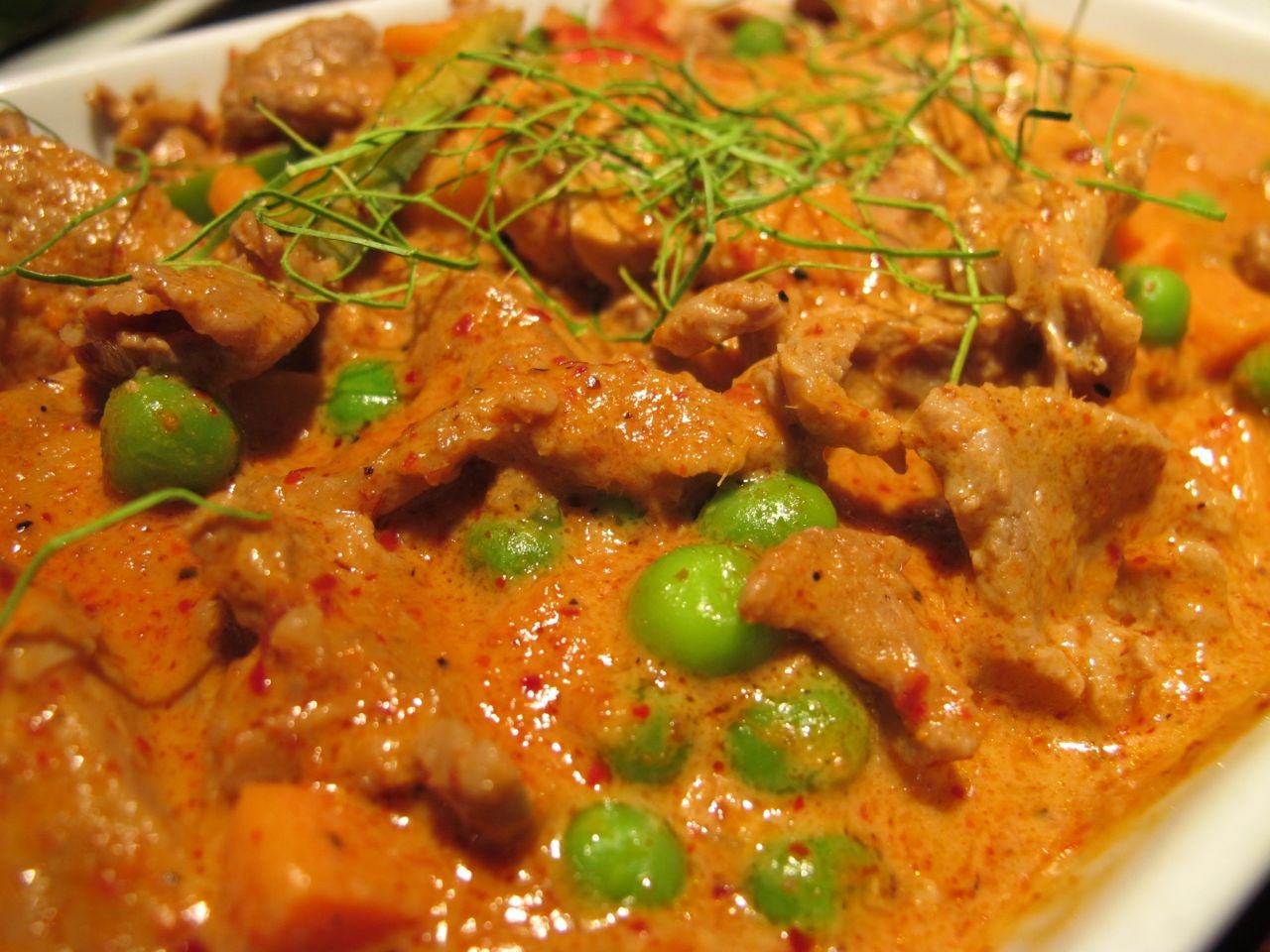 We cannot neglect the Coconut free "Jungle Curry with Bamboo Shoots". This is a staple special that is now a permanent menu item that Westsiders just can't get enough of. This is the most authentic and rare dish that they offer. It's a great vegetarian option that also goes well with beef for the carnivores in each of us.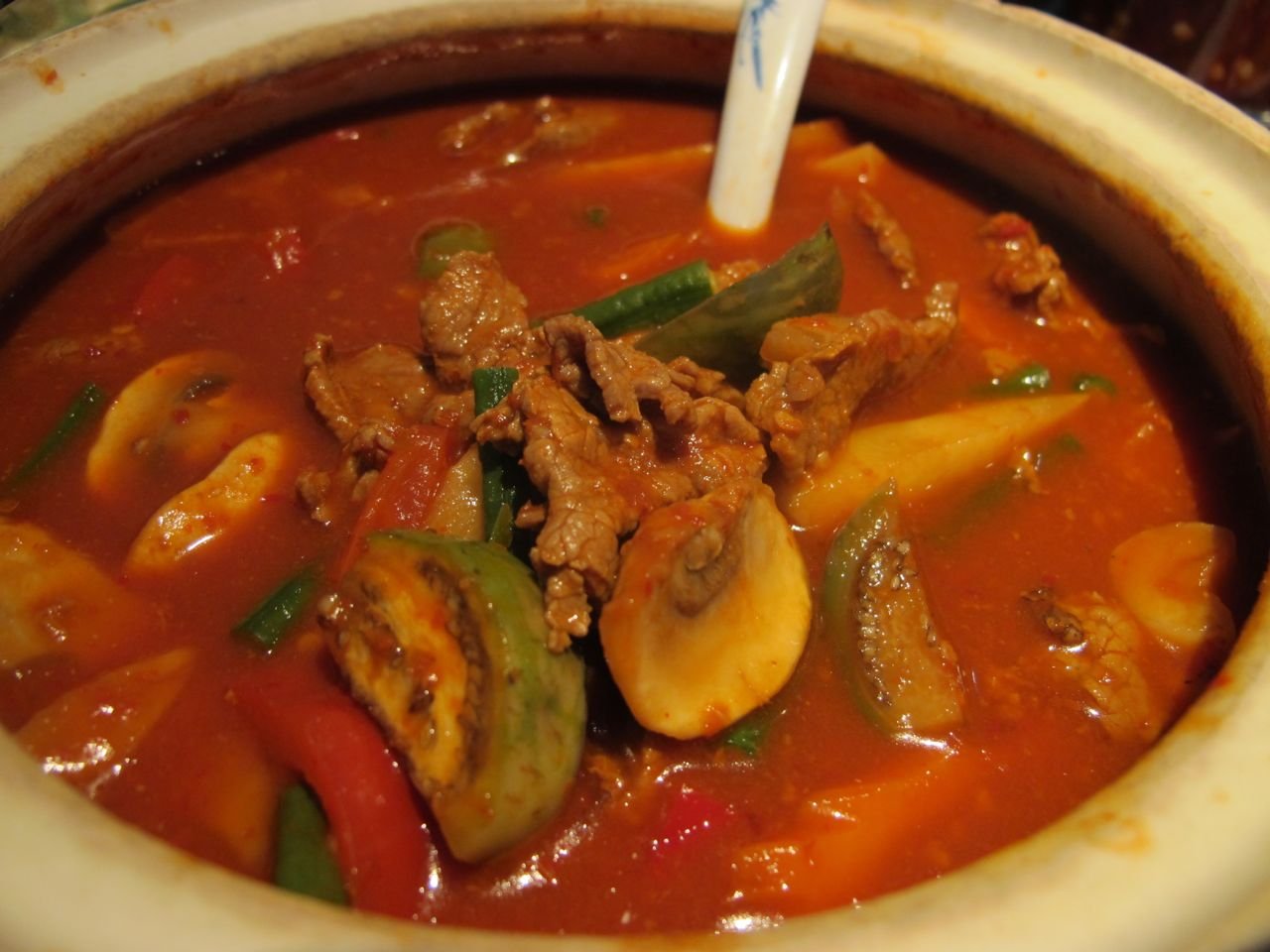 Save some room for dessert and you wont be disappointed. The seasonal Mango Sticky Rice is a definite meal closer.
Now that your stomach is growling we suggest that you schedule a visit to Ayara Thai Cusine real soon; better yet drop in for some of the great local happy hour specials or get some take-a-way before your next flight out of LA.
While you are at it and If you are feeling adventurous stock up on some of Ayara's gourmet sauces and kick up your "Superbowl Sunday" menu a notch with some recipes from their website that will surely make you a hit at the event. Shop in store or get them online.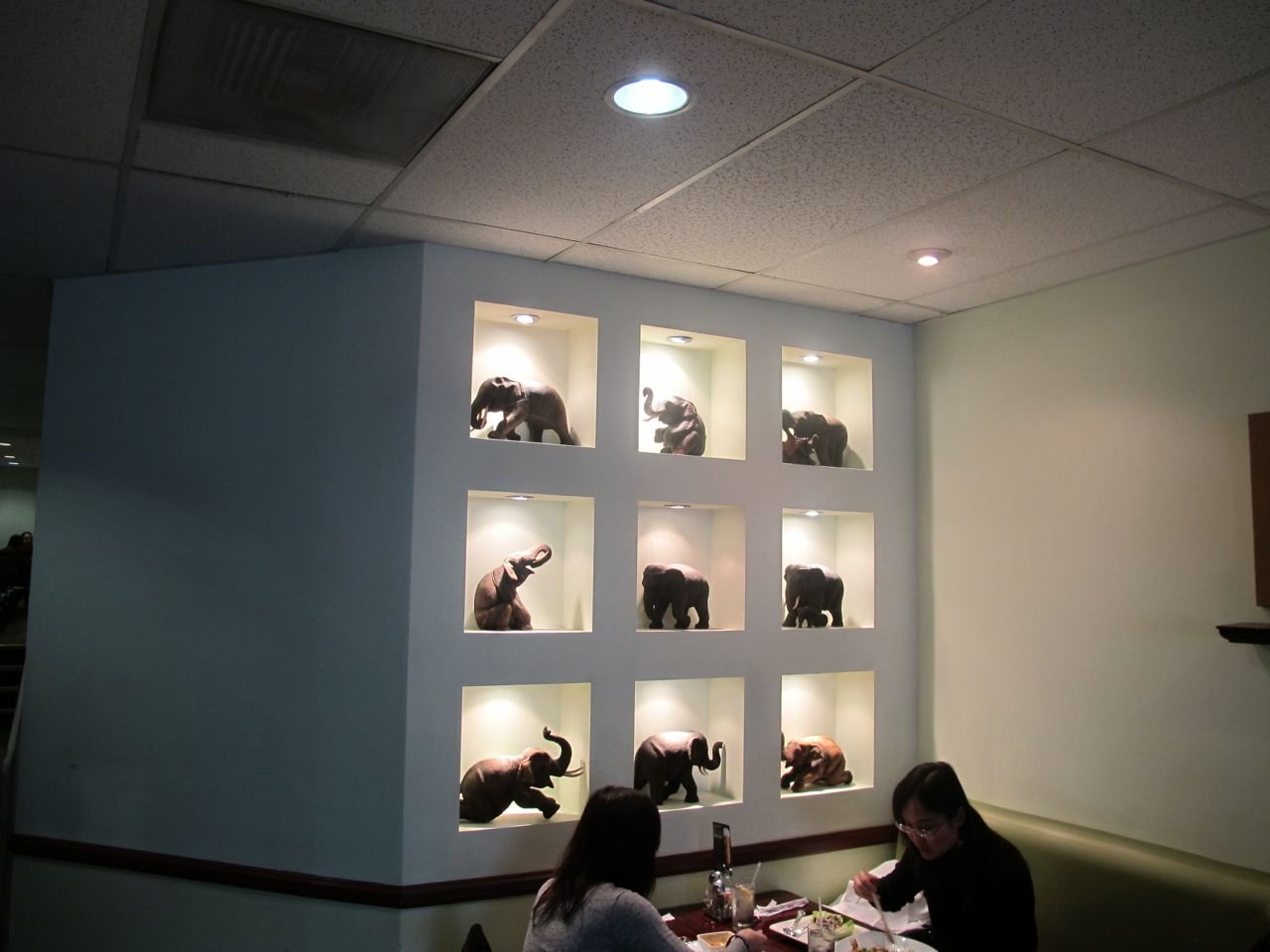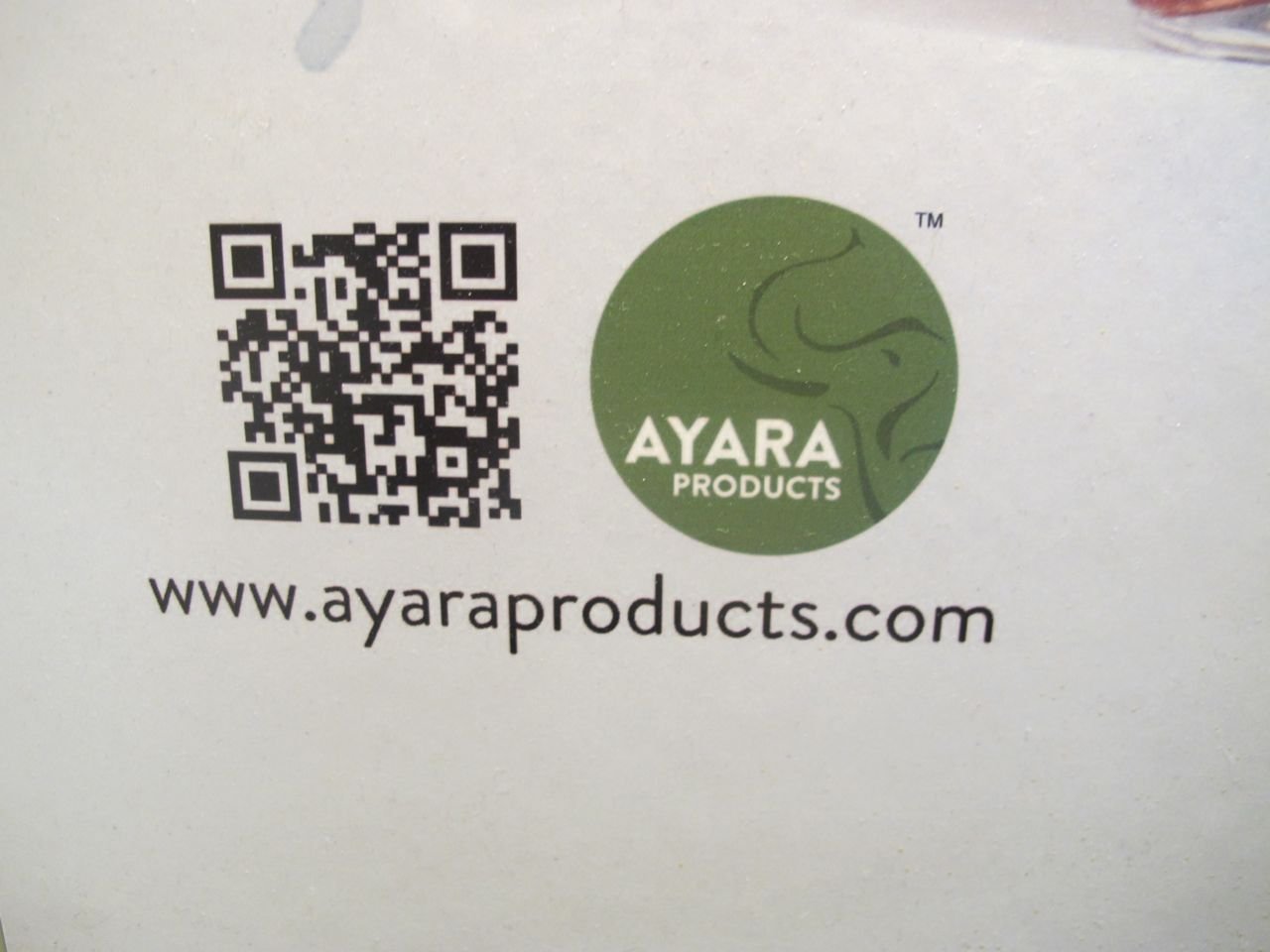 6245 W 87th St  Los Angeles, CA 90045  (310) 410-8848
Follow Ayara on Twitter
Become a Fan of Ayara on Facebook