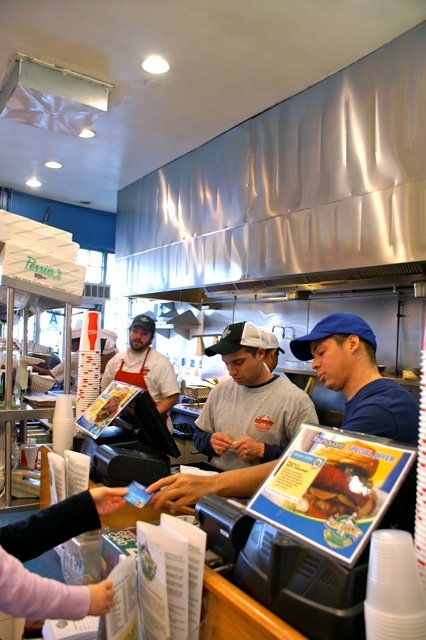 This year I said forget presents for Hanukkah: all I want are some kosher sausages…
And Jeff's Gourmet answered like a Macabee with everything, but the guilt, and of course the "Gelt", but we will let the Gelt slide because a guilt free alternative to gourmet kosher sausages is a present in itself.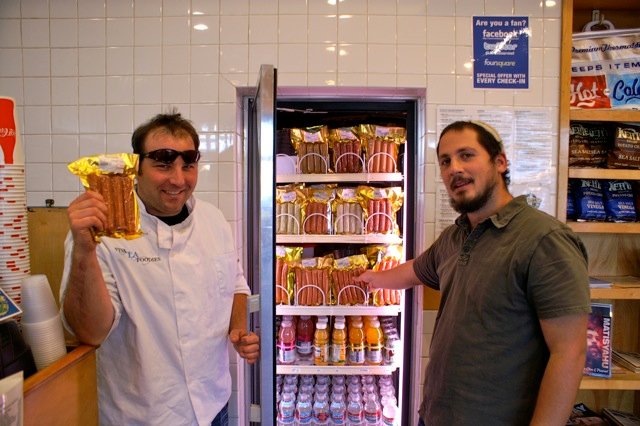 Located in the Pico-Robertson neighborhood, this casual kosher eatery simply dubbed "Jeff's Gourmet" fills a void in the niche market for high quality, affordable gourmet kosher sausages, burgers, chicken, lamb and beef products for in house dining, takeout and packaged "cook at home" products.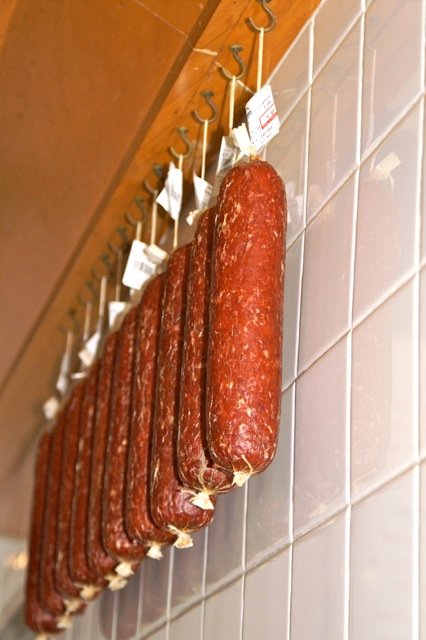 Jeff's offers many on the menu items, but does offer an extensive secret menu. "the western burger is a must" and blows away the competition. Other selections that will knock your socks off are the Mergez, the Polish and the Boerewors(South African Sausage). Angelinos can also now get their own kosher Jalapeno dog.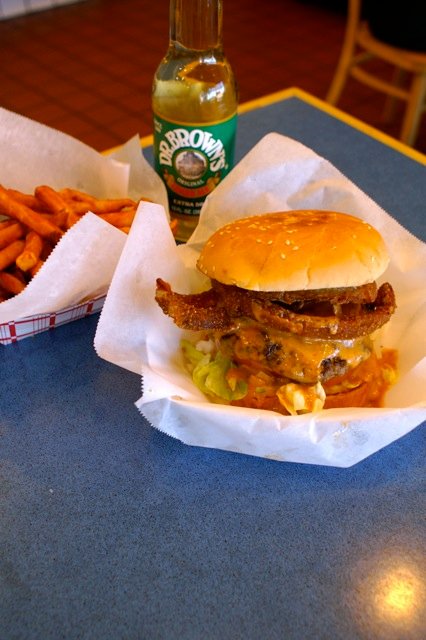 Simply put you will not be dissapointed whatever way you decide to go. You can also bask in the freshness, since all sausages are made fresh daily and in house. Let's just say that during my recent adventure I ate my 8 presents worth, so I can only hope that I made Judah happy as well as myself.
What Jodi Maroni did for Venice, Jeff's Gourmet does for the Fairfax District. Take a load of, come in, hang out and chill. And don't forget to Tweet, Four-square and facebook because your efforts will be rewarded with food, drink and treats.
Special thanks to The Jeff's Gourmet team and Dani Endrei for having us down! We are itching to come back again real soon!
Jeff's Gourmet Kosher Sausage
8930 West Pico Boulevard, Los Angeles, CA 90035
links@jeffsgourmet.com * www.jeffsgourmet.com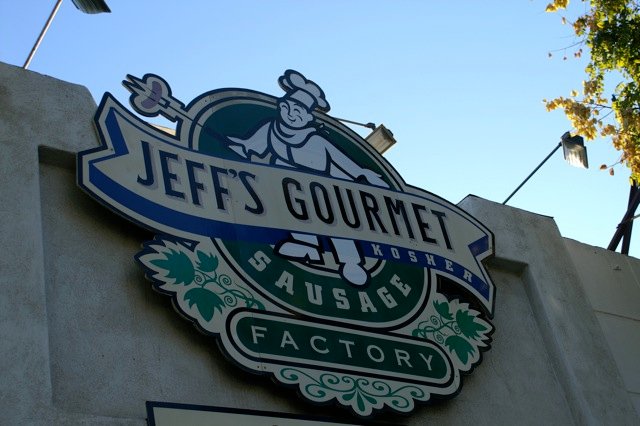 310 858 8590
310 858 8138 Fax
http://www.facebook.com/jeffsgourmet