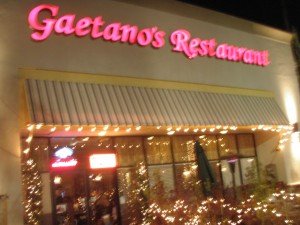 Gaetano's Restaurant in Torrance brings the flavors of homemade classical Italian food to Soutbay residents. It's a family affair at Gaetano's and for over 16 years they have been satisfying guests with traditional dishes and personable service.
A cozy interior coupled with a warm atmosphere and friendly staff will prime your senses for an amazing Italian feast. Gaetano's menu is diverse and provides something for everyone. Vince Giuliano and team will make sure that all of your needs are met from first to last bite.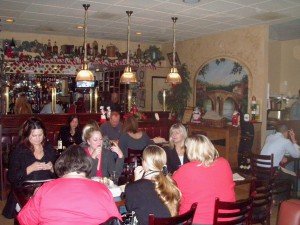 When we visited the restaurant the night was in full swing and the restaurant was packed. We ordered a few Peroni's and soon a medley of appetizers arrived at our table withing minuites.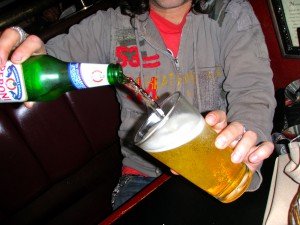 We started with an order of Arrancini(fried risotto balls) coated in a delicious homemade marinara sauce. These mouthwatering morsels were cooked to perfection and were the perfect starter. Next we had the Pear & Gorgonzola mixed green salad with sweet and tangy dressing. The portion was large and the salad was a nice contrast to the Arrancini.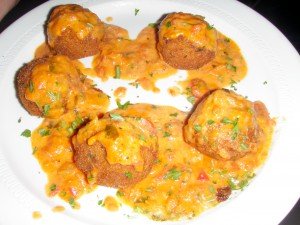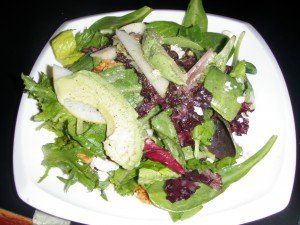 Our entrees were two seasonal selections and both were perfect compliments to the cold winters night. We were served a healthy portion of Butternut Squash Ravioli in a creamy butter basil sauce and a bowl of Chianti braised Short-rib on a bed of pasta. Both dishes were complimentary of one another and showcase the diversity of the cuisine at Gaetano's.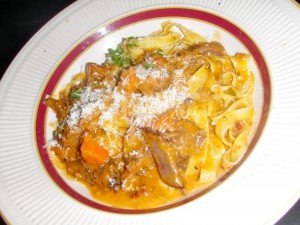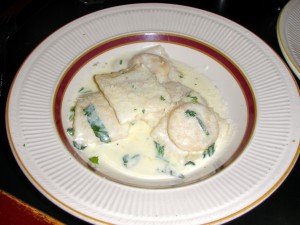 We wrapped up the evening with one of Gaetano's signature Italian Canolli's. A nice balance of flavors and textures from the creamy filling, nuts, chocolate chips and cookie like shell.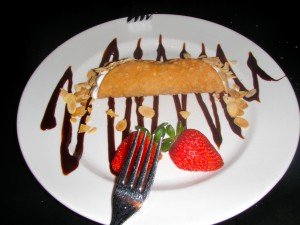 The next time you get the craving for Italian food coupled with the comforts of a family run cozy atmosphere visit Gaetano's in Torrance.
Come celebrate 16 years of service to the community as well as their nomination for "Restaurant of the Week" and receive a FREE APPETIZER between December 14th-20th by priniting out the official Restaurant of the Week coupon and presenting to your server.
Buon Appetito!
Gaetano's Restaurant
2731 Pacific Coast Highway
Torrance, CA 90505-7001
(310) 326-3354
http://gaetanosonline.com/
Free appetizer coupon
http://www.redondochamber.org/where-to-dine.html