Close your eyes for sec. Never mind the fact you're in downtown Los Angeles eating behind the Belasco Theatre. Pay no attention to the new-ness and romantic ambience of the restaurant's interior setting. Cut and plunge your fork into a piece of fried bone marrow and top it off with a bloody slice of rib eye steak. The waiter isn't telling you to do so. Neither is the chef. Only the critic. If you're not a meat-eater, that's okay, your time will come.
There are rib eyes all across this city, state, and nation, but nothing is quite like this well marbled piece of goodness. It takes you to a happy place outside of Disneyland and keeps the fun factor just the same. As if a fat driven county or state fair took its food to Michelin star status. The fried marrow fries first kiss the meat, then your lips, and they melt to what can only be considered Valhalla. The marrow is the rib eye's true sauce without being one. No chewing involved. No afterthought of grabbing your smartphone and checking if there's something in between your teeth. And the steak itself can be cut with a butter knife, though only exquisite utensils are placed to your right and left. It's the true dish that makes one think, "Why didn't I think of that?"
It's okay to open your eyes now. Reality hits. No one drank from your heavily poured wine glass. You're in the dim lit, ornate and old school French/Mediterranean restaurant called Les Coulisses. You could have sat somewhere on the second floor, but chose the number one spot in the whole house: the lounge booth straight in the back on the ground level.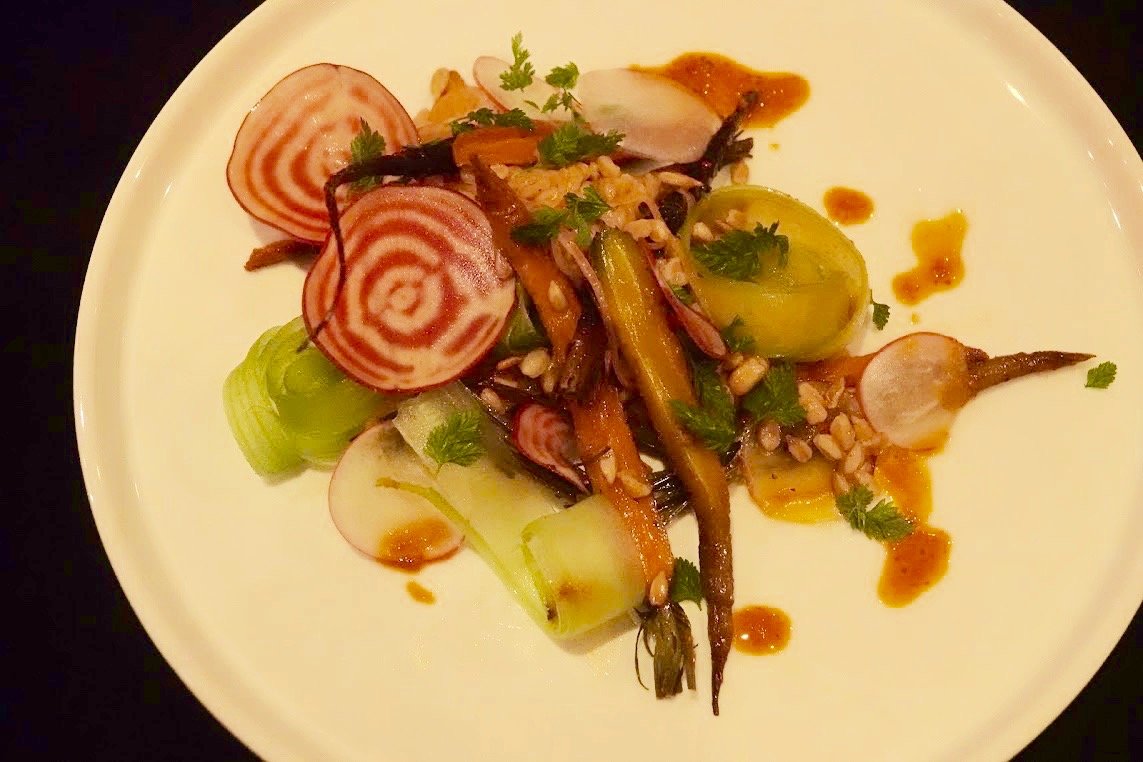 Luckily, it's your day. Not your birthday, or anniversary, but just a day to celebrate your life. And that's a great day. That's why you're here. The only thing that makes you happier than ordering the rib eye and marrow? The fact that you ordered more.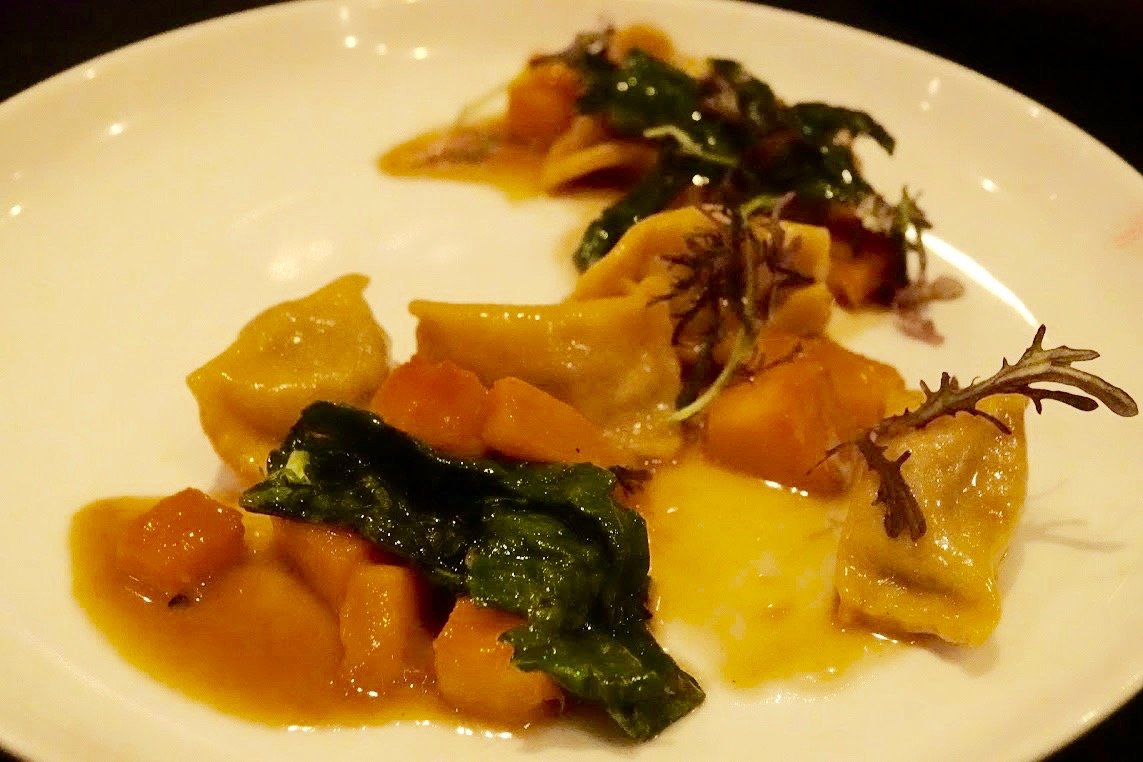 A white bean hummus accompanied by toasted bread, pickled peppers, marinated olives and seasoned almonds visits the table. So does the roasted carrot and faro salad. They hit all the right spots. A bowl of more white beans covered by buttered breadcrumbs and topped with a generous heap of clams, shrimps, mussels and bacon simply leave you wanting more. Though there's a lot of party in this Fruits de Mer dish, it's quite simple, leaving one with the simple question once again, "Why didn't I think of that?"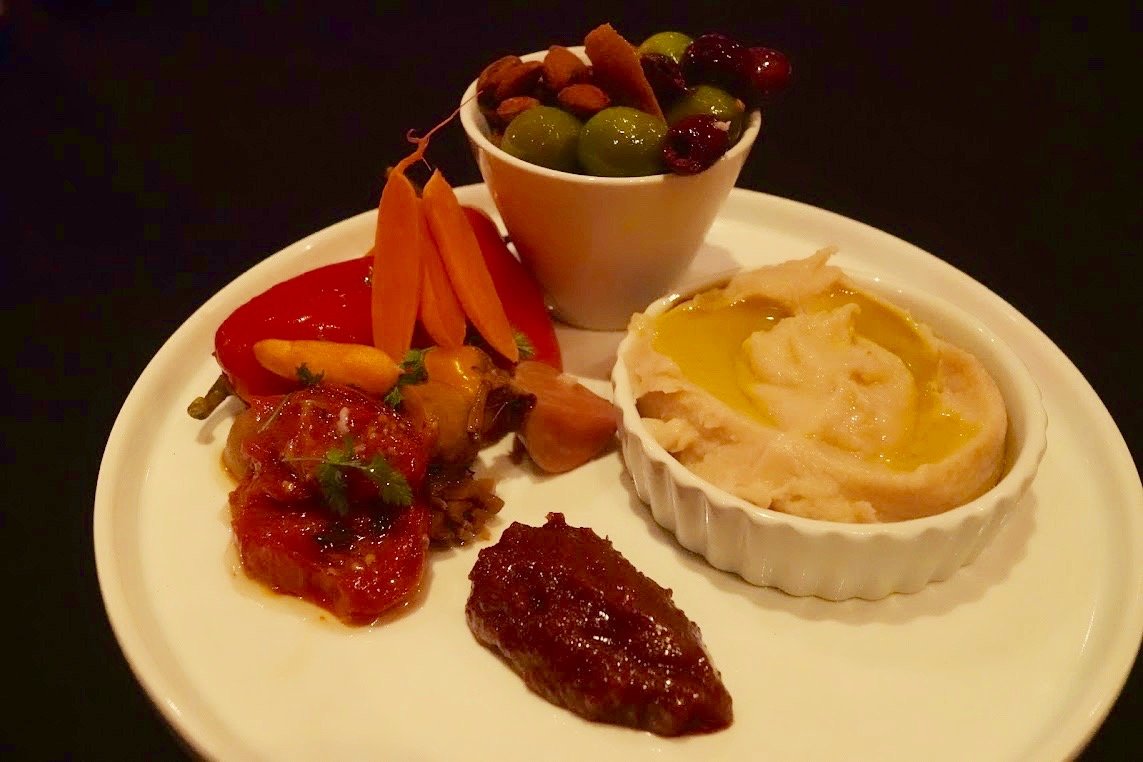 The French dip version of pasta is the oxtail agnolotti. Your mind, body, and spirit are thanking you.
It's time to go. Your 1.5 hours have been savored and mindfully used to the every second. And then, mic drop. Dessert happens. A chocolate cake with Nutella mousse. It's pretty and even tastier then it looks. There's even a better-looking dessert to your left. That's the apple Napoleon. It's built like a sturdy Jenga tower that you don't want to fall, but the only way to taste the apples, homemade puff pastry, caramel mouse and cream, is to cut it down.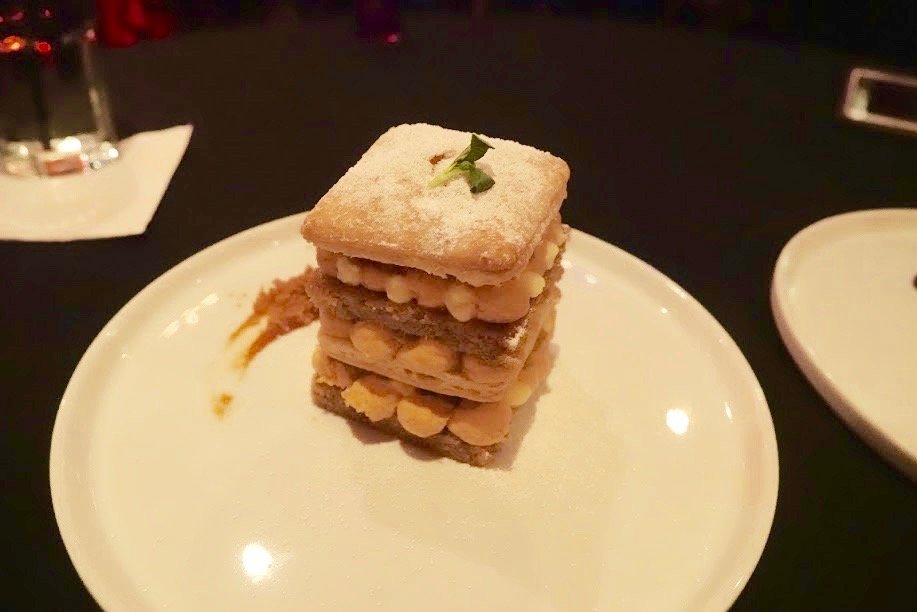 Are you full? Yes. Are you satisfied? Definitely. Do you want seconds, especially on that opening knockout punch of a rib eye with bone marrow? No comment.
Les Coulisses is located at 1050 S. Hill Street in downtown Los Angeles. Service starts at 5, but get there before head chef, Frances Li sells out of them.​
Article written by Monis Rose from RestaurantFiction.com (Guest Foodie, Guest Blogger for VivaLAfoodies.com)