Can something be both beautiful on the outside and inside at the same time? Yes. Take Preux and Proper for instance. A Nawlins type Southern belle of a restaurant that sits in a historic turn-of-the-century flatiron wedge building on Spring and 9th in Downtown LA. Bouquets of festive flowers and ferns drape over the wrought iron balconies and blue sidewalk tiles feature the restaurants namesake. It's a building the Vieux Carré would approve of if plopped in the French Quarter.
This isn't the owner's first second line. He brought his (no pun intended) Five0Four Hollywood to the 213 and 323 a few years back and it's still going strong.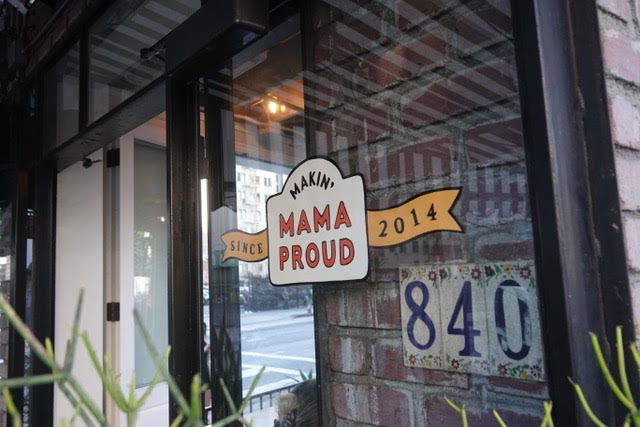 Inside encompasses all of Nawlins in two levels with the no-rush-and-no-pressure-to-eat-and-run mentality that makes the Big Easy so enchanting. The first floor features the good of Bourbon Street and not the ugly: a few high tops, a boutique patio, and a frozen daiquiri machine churning and burning Tropical Isle type Hand Grenades.
A drink can't leave your hand when going from one floor to the next. The rule doesn't exist, but it should. The people of Who Dat nation practice it all the time. After the Hand Grenade imitation, the Beets by K elixir seals the deal that P & P mixologists are serious about their craft. Top shelf tequila with beet syrup, jalapeño, and Thai basil tingle every primary sensation of taste.
The best of the Upper Garden District, Magazine Street, and Frenchman create a refined funk and fresh vibe on the 2nd story with a whole lotta jazz thanks to Ryan Cross & Friends.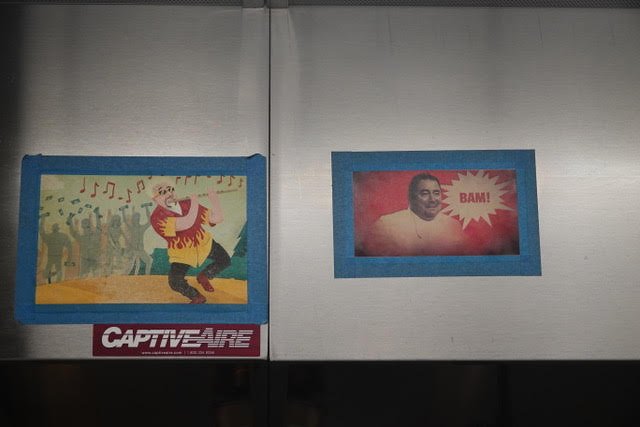 The Executive Chef, Sammy Monsour, trusts his sous and crew to send out the goods: open-faced Andouille sausage gorditas, Jamaican Jerk lamb ribs, and fried chicken pieces on a biscuit.
On this particular night, Monsour was out and about feeding everyone the finest country ham from his home state of North Carolina. There wasn't a lick of sweat or perspiration under his brow, only a genuine smile. When the boss is having fun, everyone's having fun.  Next to him were Grassy Bar Oysters. The briny suckers are like a wet and salty garden cucumber and go perfect with its accompanied homemade cocktail sauce.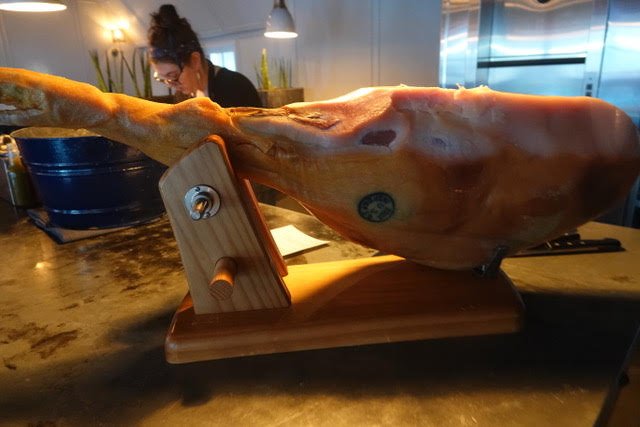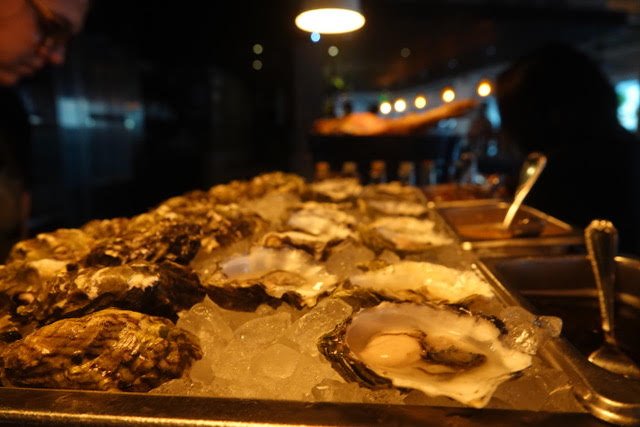 I should have tasted the hushpuppies and the marinated cauliflower, but my eyes were on something else. PEI mussels, crawfish, tiger prawns, Willapa Bay Oysters, rice, leeks, and spices nestled in the belly of the most beautiful gumbo pots I've ever seen.
If this sight was a preview of Heaven, I'd be okay with it.
Get social with Preux & Proper
Instagram for Preux & Proper
Instagram for Chef Sammy Monsour
Follow Preux & Proper on Facebook
Article written by Monis Rose from Restaurant Fiction for Viva LA Foodies