Well it seems that the excitement of soccer has taken over LA and for good reason. And as everyone else did, I got swept up in the excitement of cheering on these teams I knew nothing about. The best way I could think of properly celebrating and cheering on the favored teams was to eat some great food, enjoy some drinks and good company. So I called up my only friend who genuinely loves and actively follows soccer to meet me up for the Nigeria-Croatia game Saturday afternoon. We agreed to meet at El Tejano in North Hollywood and I am so glad that we did.
For those of you who haven't visited El Tejano, you are missing out. The place is huge with a large patio, complete with corn hole, multicolored picnic tables and a mural reminding us we are now crossing the threshold into 'Deep In The Heart of [Texas]'. If the patio and outdoor bar is not your thing, walk through the ice blue doors into a room that surrounds the bar. Anywhere you sit, you will have a view of at least one of their 21 televisions, which was more than optimal for my day of soccer cheering.
Well since yelp only offers a handful of Tex-Mex restaurants around Los Angeles, I was especially excited to try some of the specialty dishes that el Tejano had to offer. Upon sitting, I was informed that the typical protocol was to order at the bar, drinks and food and they hand you a number to take to your table. Super straightforward and awesome, especially because you can stop by the chips-and-salsa bar before finding the table of your dreams.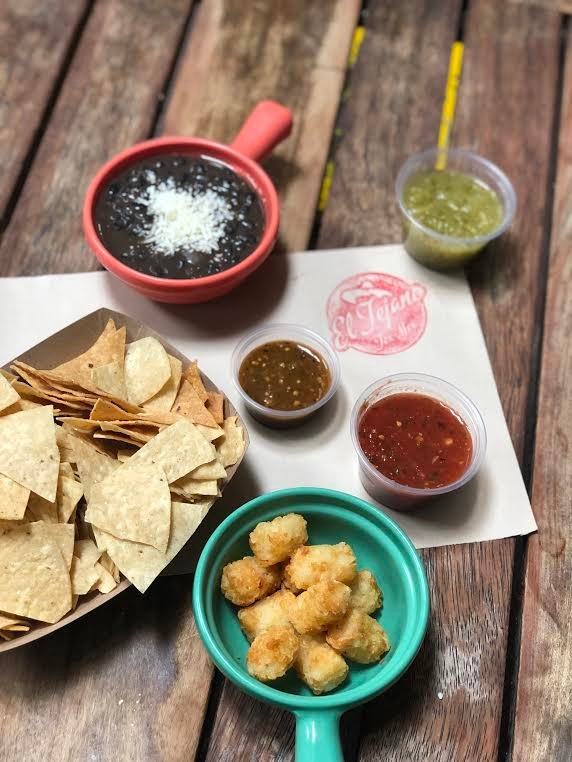 Now I started kick off with a very large and super seasoned Michelada, El Tejano boasts their house made michelada mixer and it doesn't disappoint, super tart and spicy with a hint of earthiness to tie it all together. From there I had to try their 'Tejano Breakfast Burrito' (with TATER TOTS) and 'Texas Breakfast Burrito' (with phenomenal black beans). Though both burritos were good, the 'Texas' burrito was so balanced with just the right amount of brisket, salsa and eggs, I had to physically stop myself from eating the entire plate.
From there, my soccer fanatic and I moved on to delicious blended margaritas (trust me they are big enough to share) and street corn! This street corn, though super messy and not a date food worthy, was such a flavor bomb in every bite, I can easily recommend this dish regardless of the circumstance. I would definitely have rather had the corn off the cob, but I would also order this again exactly how it is.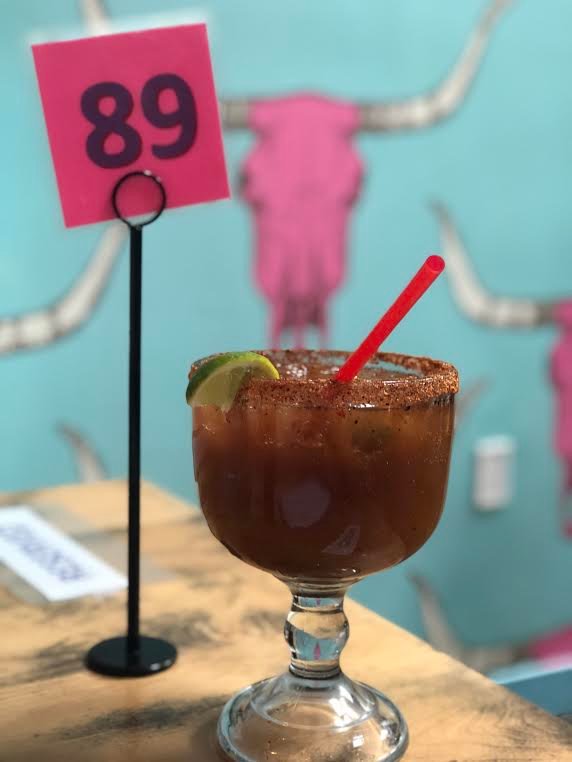 We finished off the meal with a couple orders of tacos, more chips and salsa and of course their churros. One of the few places that are still hand piping their batter to crispy perfection, paired with their caramel and chocolate sauces, the perfect evening to the meal and game. And though it seemed that the Nigerian team was a bit off their game, el Tejano knocked it out the park with their tex-mex dishes and cocktails. The staff was amazing; the ambiance made you want to stay and food was delicious.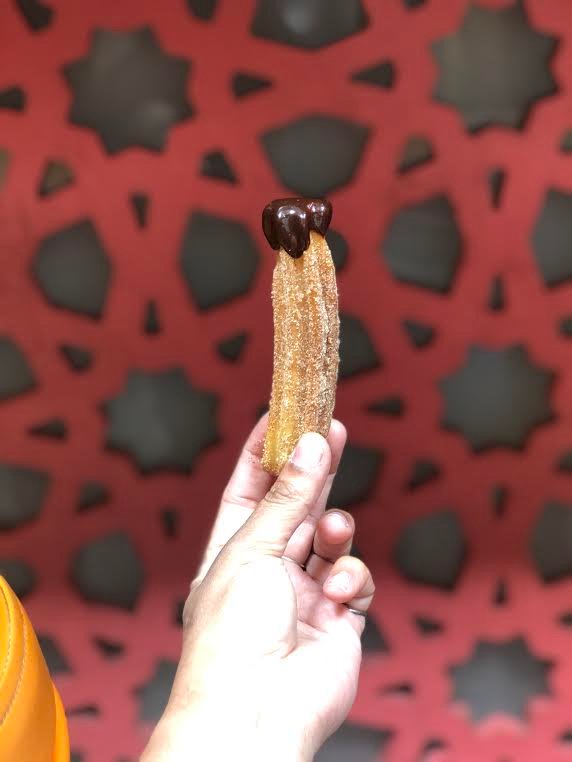 Article guest written by Shruti Patel for Viva LA Foodies.
Get Social with EL Tejano
Located at: 11122 W Magnolia Blvd, North Hollywood, CA 91601