Several hundred Angelinos had the chance to go Poolside at Nic's Beverly Hills a few weeks back for LA's largest multimedia digital pool party presented by Los Angeles Magazine that raised awareness and funds for the Los Angeles Regional Foodbank.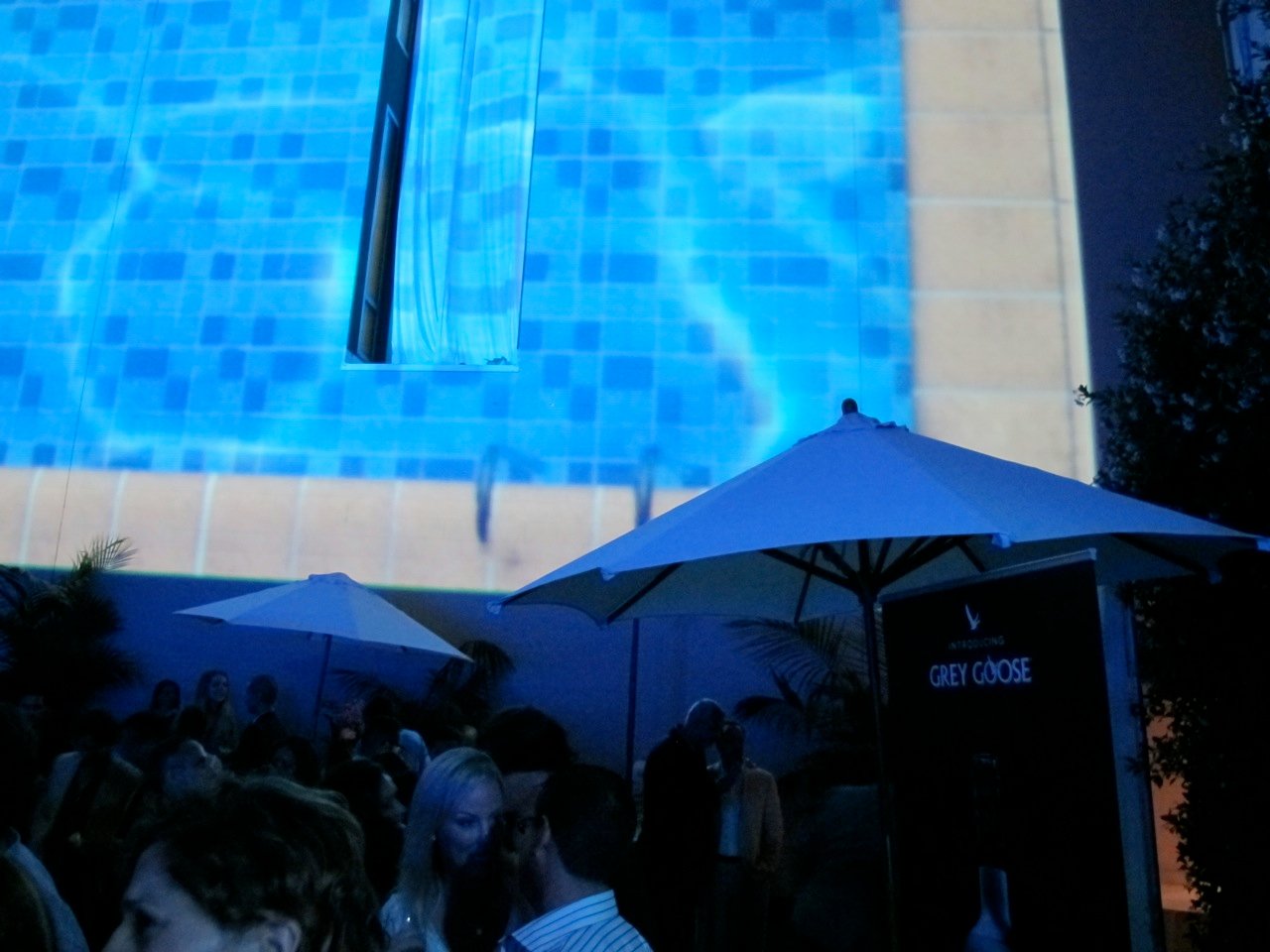 No expense was spared in making this one of a kind Beverly Hills "Waterless" pool party a unique and authentic experience for guests.
Nic's transformation was an ode to the vintage side of some of Los Angeles' classy hotel pools complete with authenticly clad pool cabana boys and girls serving it up and taking time for a "Summer Swimsuit" fashion show on the outdoor deck-style catwalk to the sounds of KCRW DJ Mario Cotto dropping beats from a lifeguard style platform high above the "Poolside"checkered dancefloor and adjacent to the wall complete with a 60-foot tall digitally projected pool.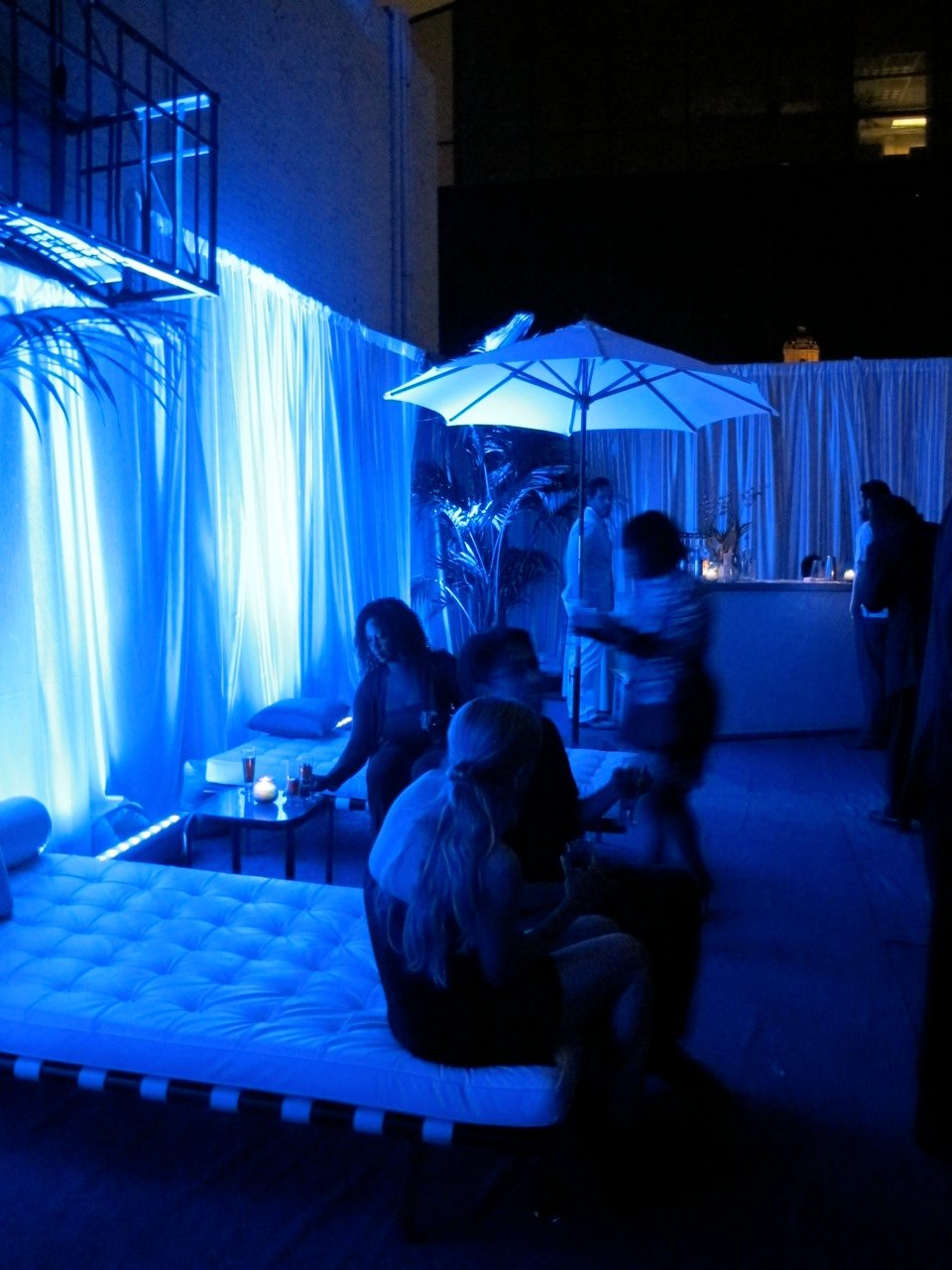 Nic's owner and founder Larry Nicola has been labeled "The Vodkateur" for his extensive knowledge of this distilled spirit that takes many forms and labels. His 28˚ F VODBOX is known around the world and pays homage to the Kremlin's "Red Square" where Poolside guests sported custom faux fur coats and matching Trapper's hats by Hudson Designs .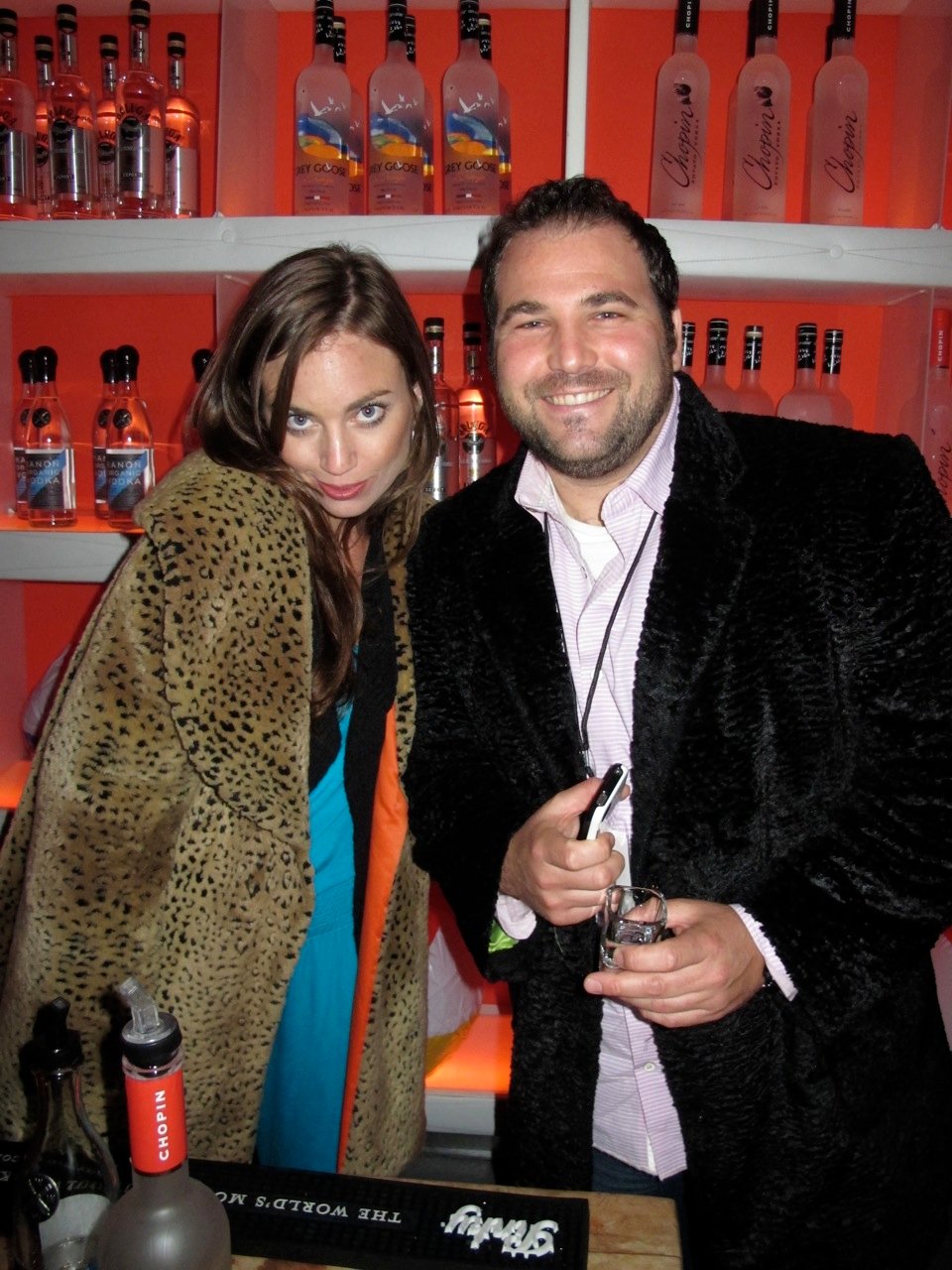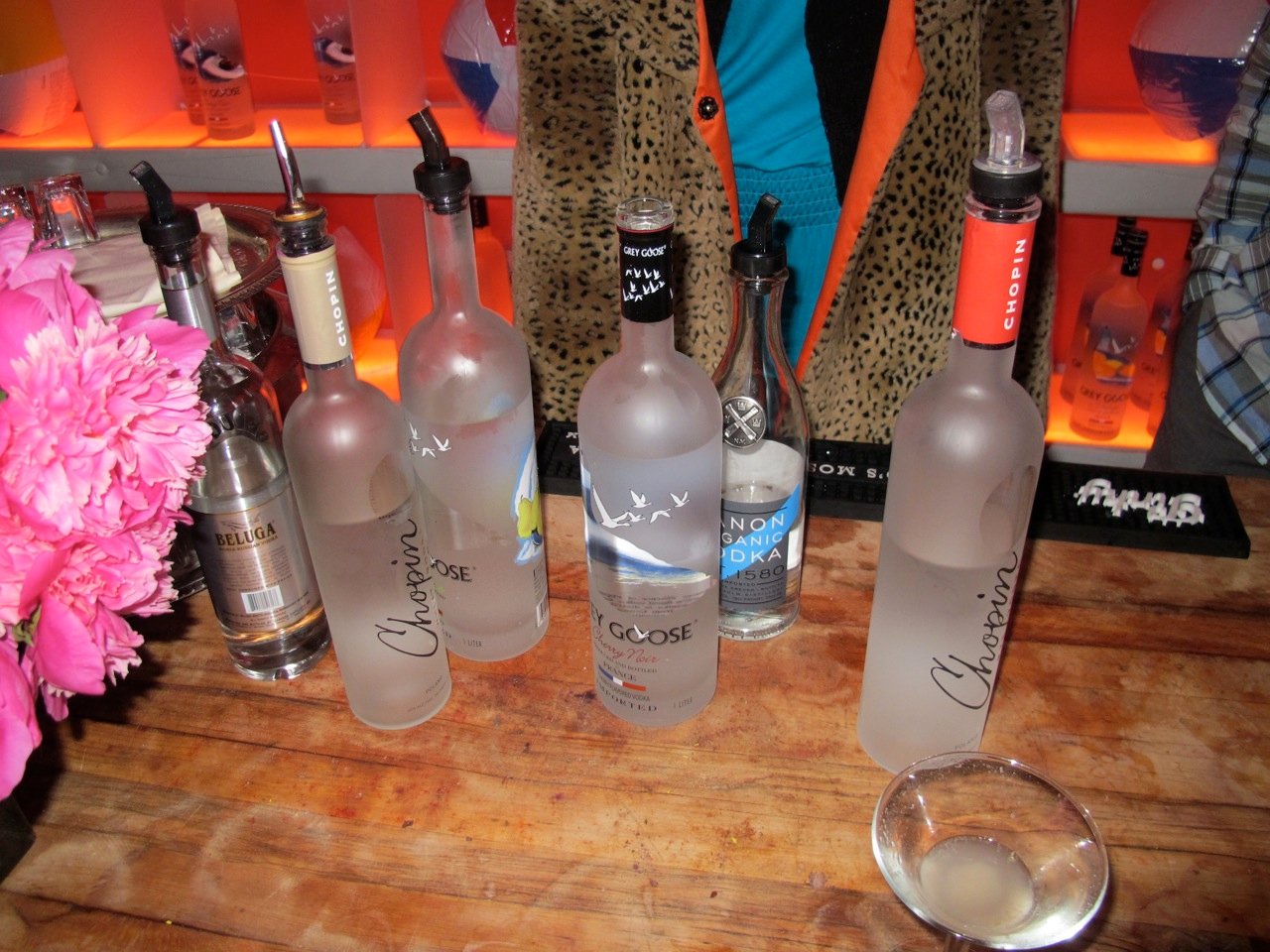 Vodka flights were flowing like water and included tastes from Grey Goose, Kanon Organic, Beluga and Chopin and paired nicely with the interior beats mixed by Nic's Resident Dj DJ Butters.
Two outdoor bars served up vintage-inspired Vodka laden cocktails from Grey Goose's "Farmers Market" themed St Germaine and Serrano Pepper Martini and contrasting tropical Kanon Vodka young coconut Piña Colada Gimlet .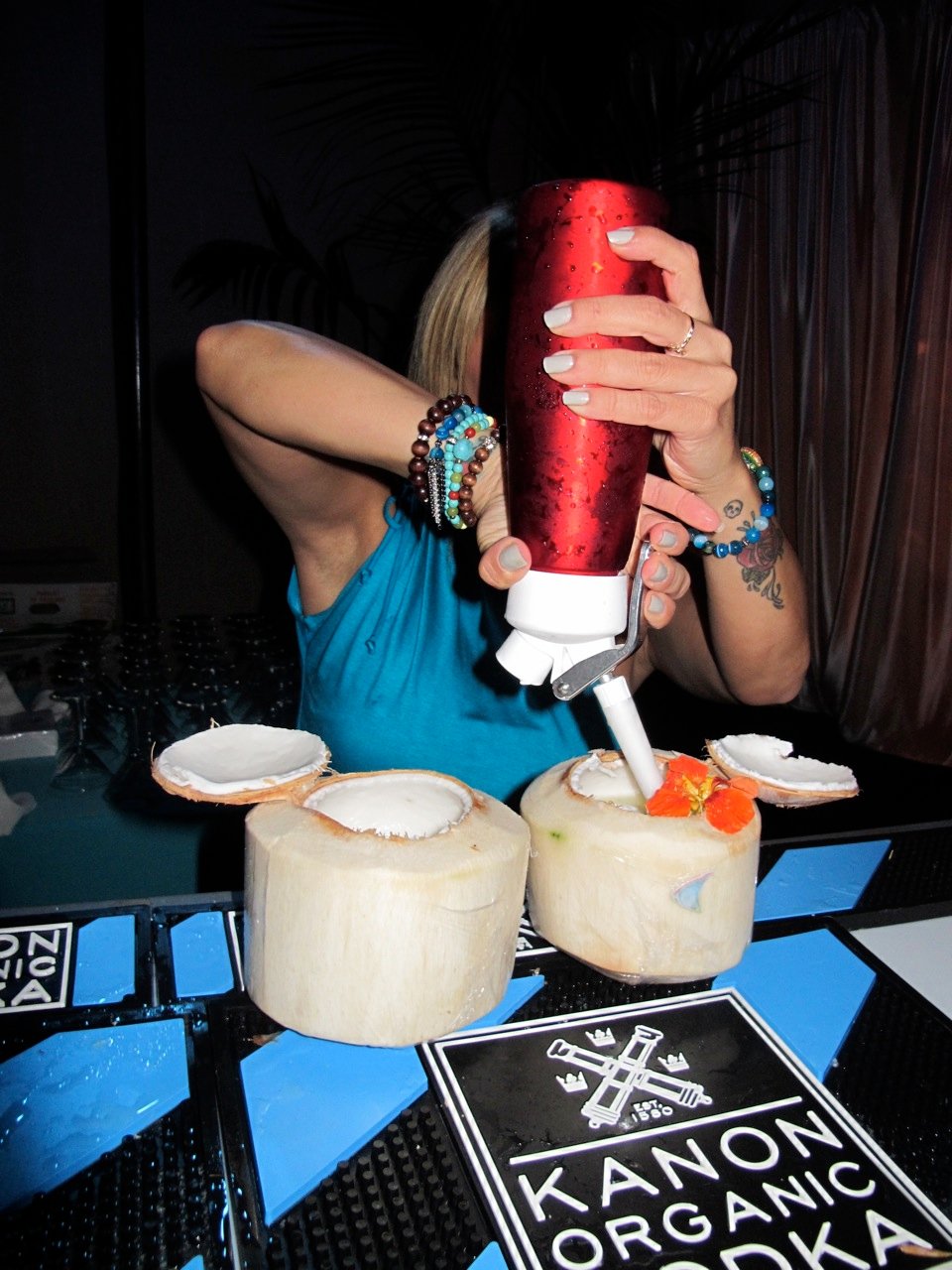 Nicola who is known for his current modern American cuisine with and ethnic twist curated a meticulous small bites menu for the event and teased guests with a taste of the new "Poolside" menu. Some of our favorite summer bbq themed delights were the Lobster Beignets, the Dill Pickled Marinated Fried Chicken, Grilled and marinated Shrimp Cocktail and the refreshing seared Ahi tuna in butter lettuce with pickled ginger and radish slaw.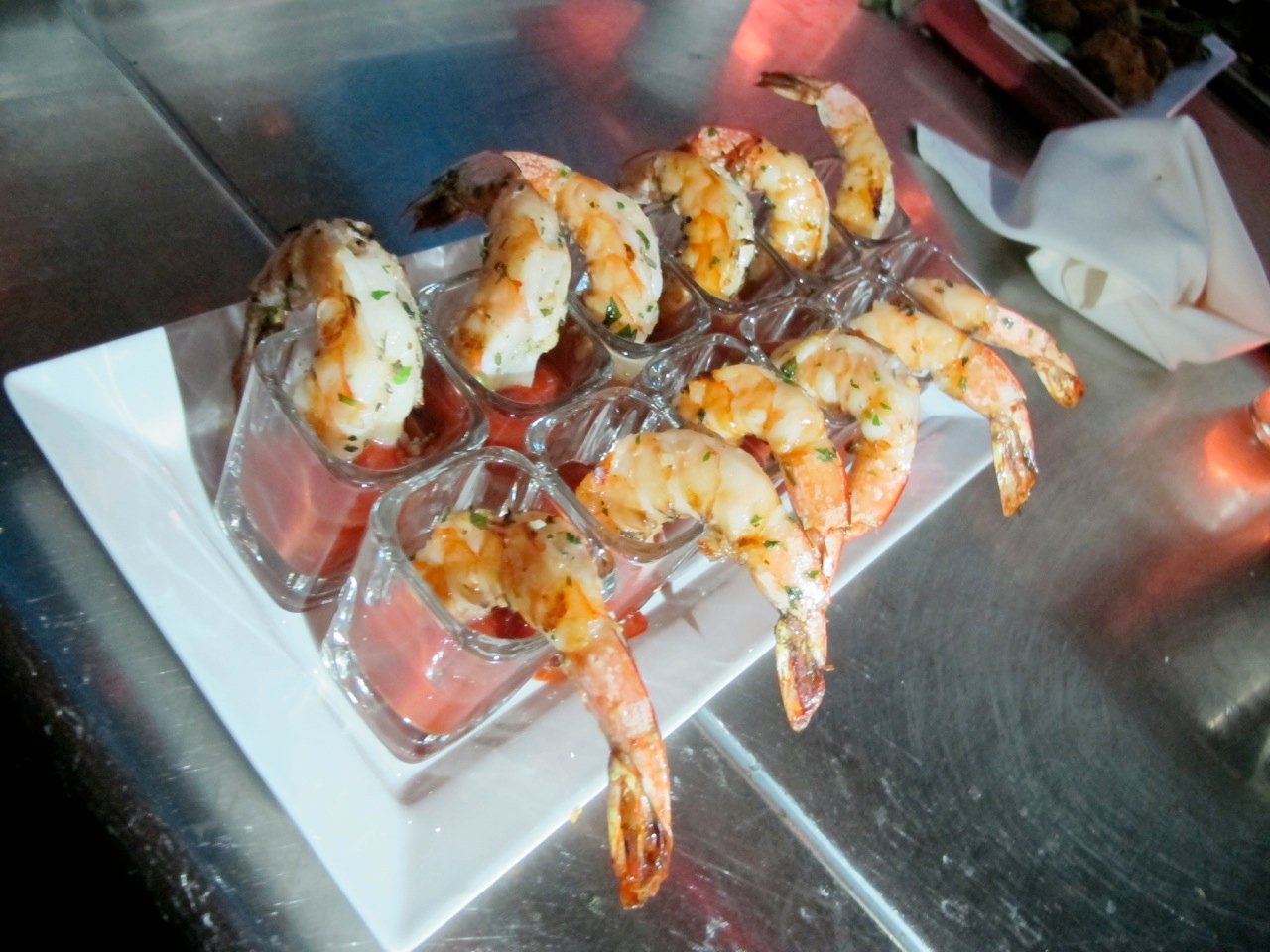 Larry Nicola has been a devoted chef, restauranteur, consultant and has always been a longtime supporter of the Los Angeles Regional Food bank and his deep LA restaurant roots dating back to the 1980's show his dedication to providing food and opportunity to our communities lesser fortunate. It is always great to see how our community gets together to stomp out hunger in our own backyard while bringing awarness and light to causes that need our help more than ever. GET INVOLVED and see how you can help this great local organization continue to thrive, where a $1 equals food for 4 meals.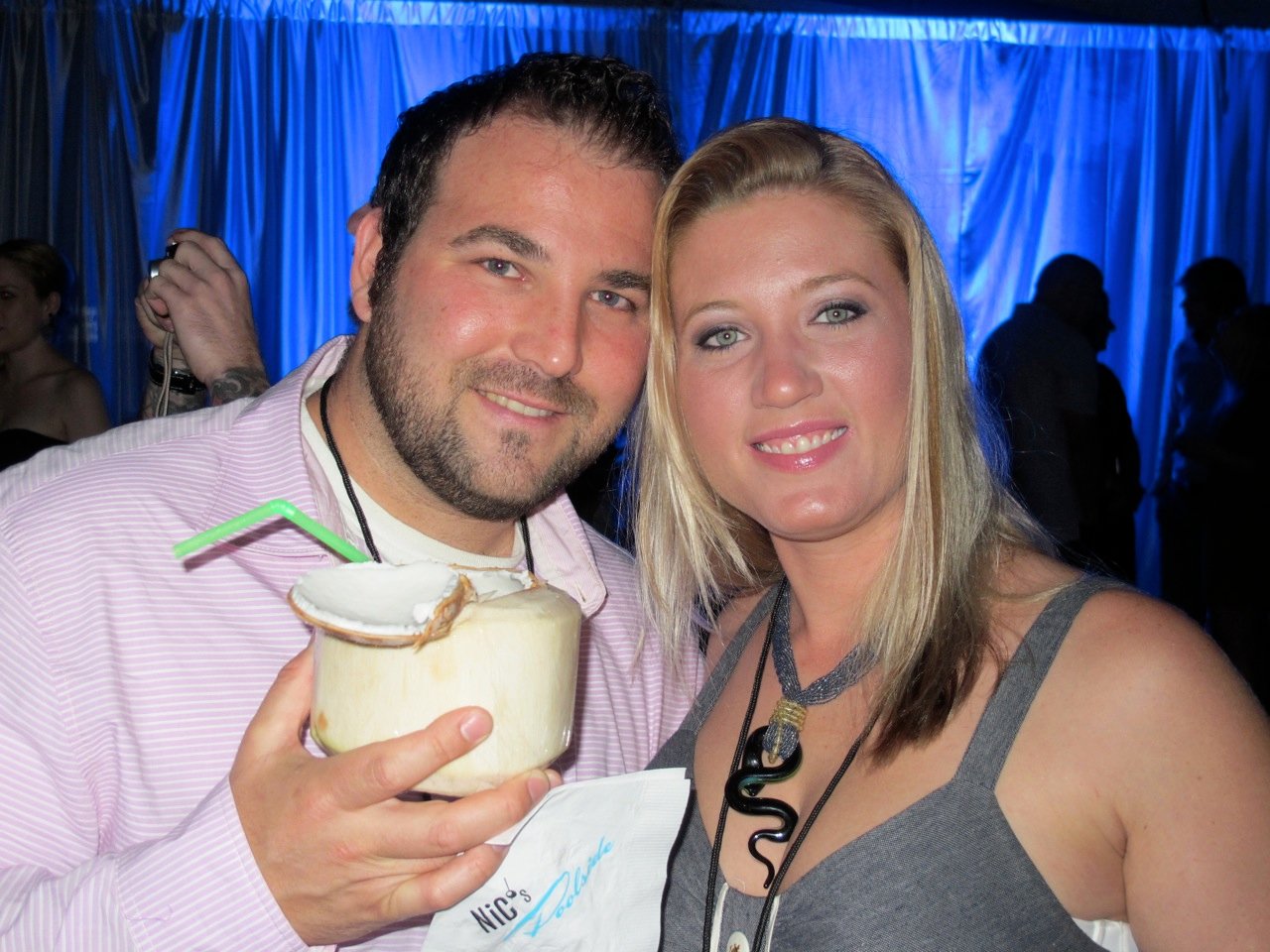 Photography provided by Samantha Abrahmsohn for VivaLAfoodies.com