We came down to The Brig on Abbot Kinney for Somber Sunday's with the Knock-Out(KO) taco truck. Our food network client, the "Platinum Blonde Chef" met up with us to work with the crew from the KO taco truck so that she could learn how to make one of the featured "Global Tacos" that KO is known for.
She hit "the grill" running and she was immediately put in the hot seat under the direction of Executive Chef Chris Goosen where she learned how to prepare and cook the Filipino style Kurobuta "Black Pork Belly" for the not so "Lightweight" taco that pays homage to Manny "Pac-Man" Pacquio. So without further delay…… "Let's get ready to rumble"!!!!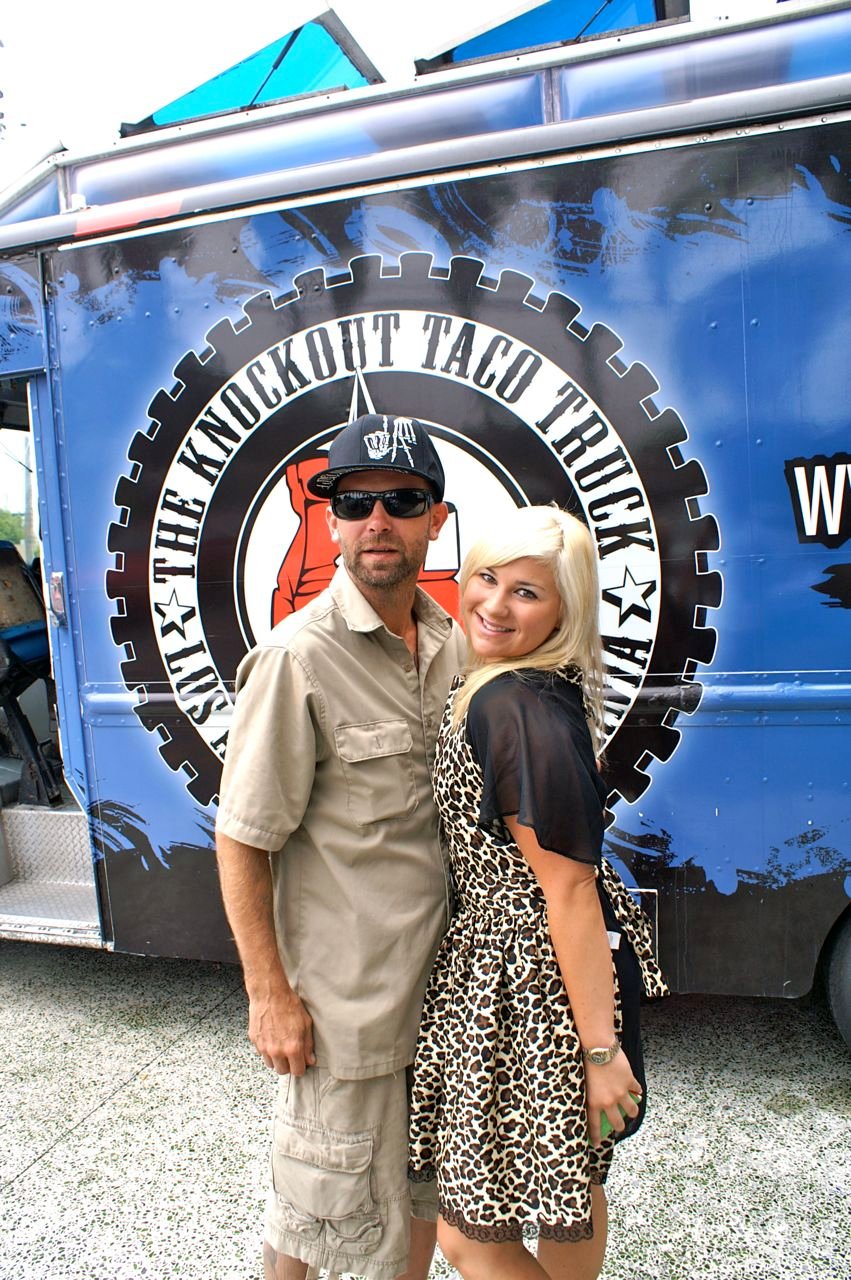 Truck Name: the KO Taco Truck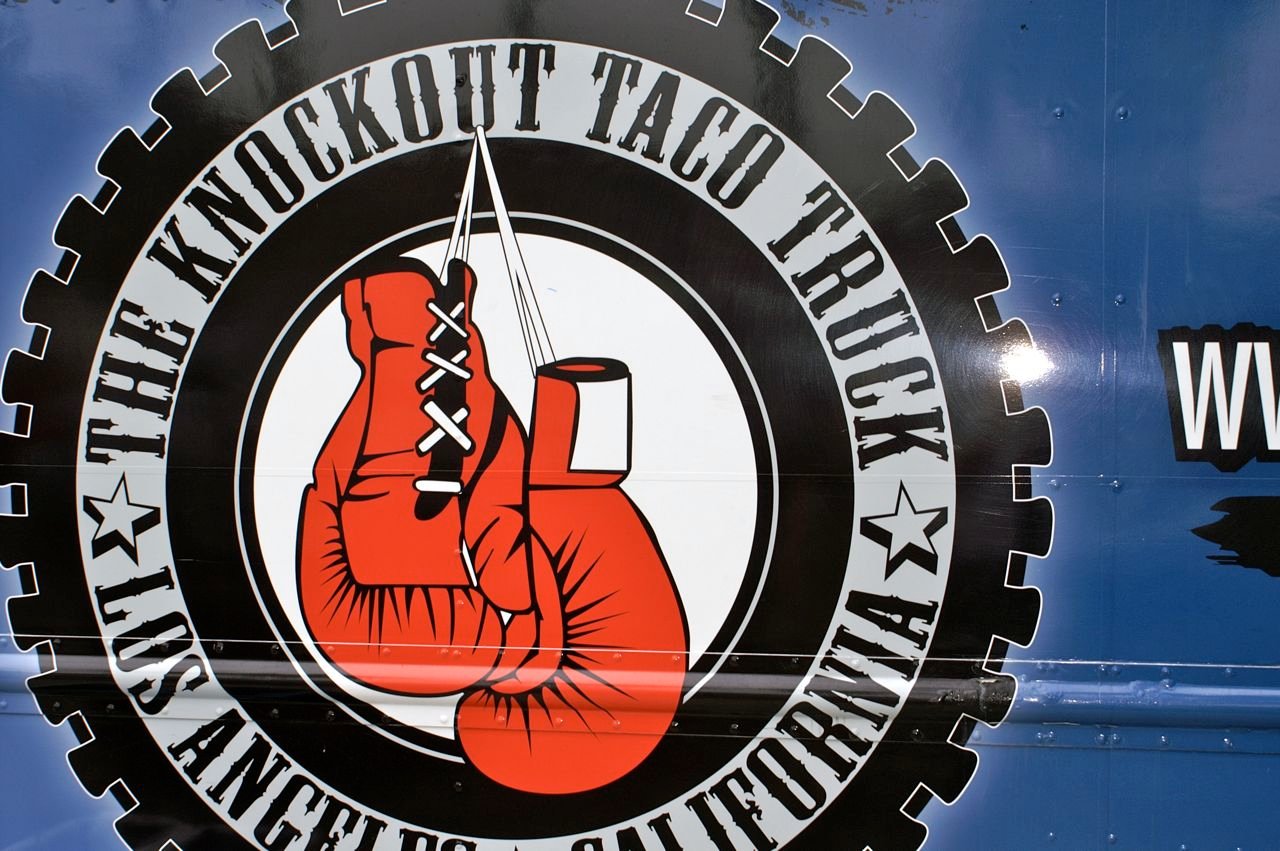 Truck Specialty:
Big fight heavy weight global street tacos with a Gourmet LA twist. Originally the menu was based off "10 Rounds" of boxing.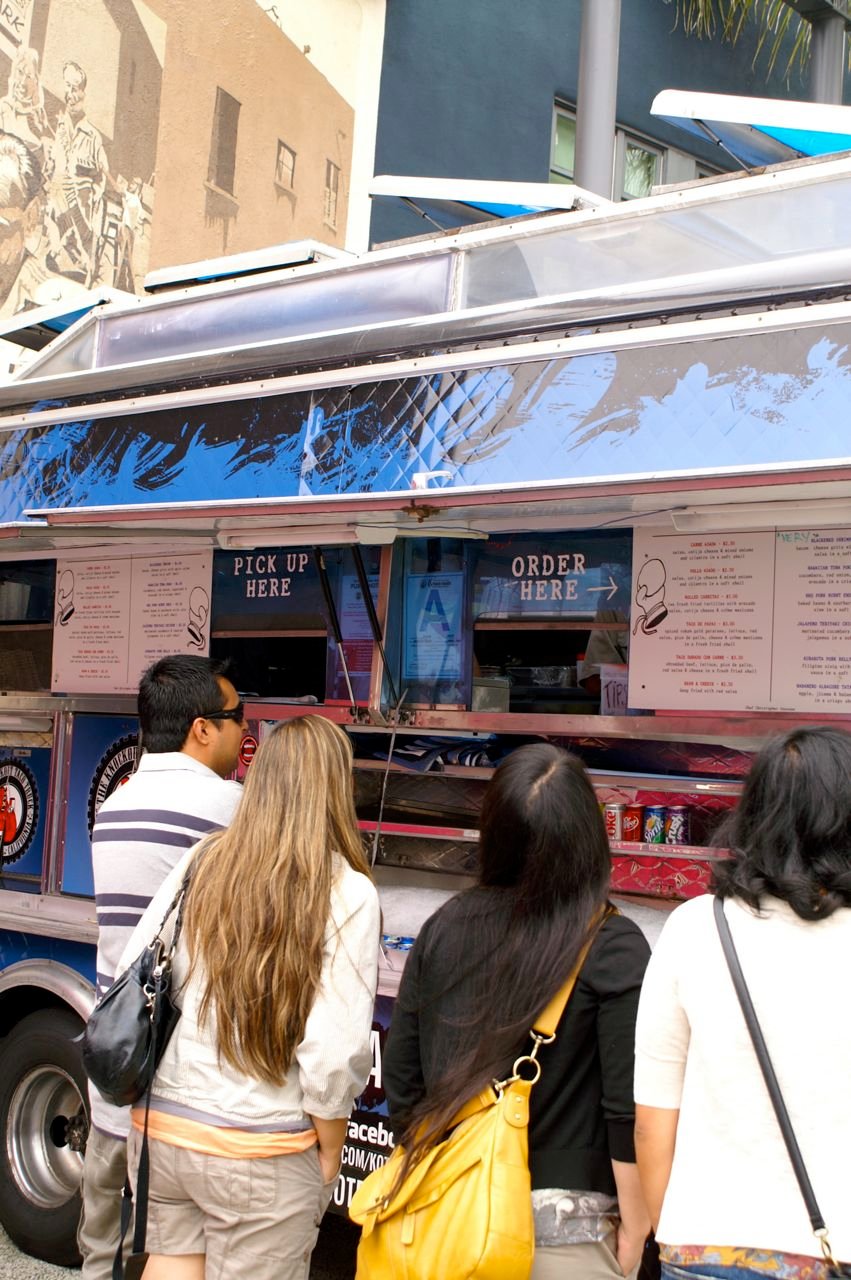 Truck Mission/About: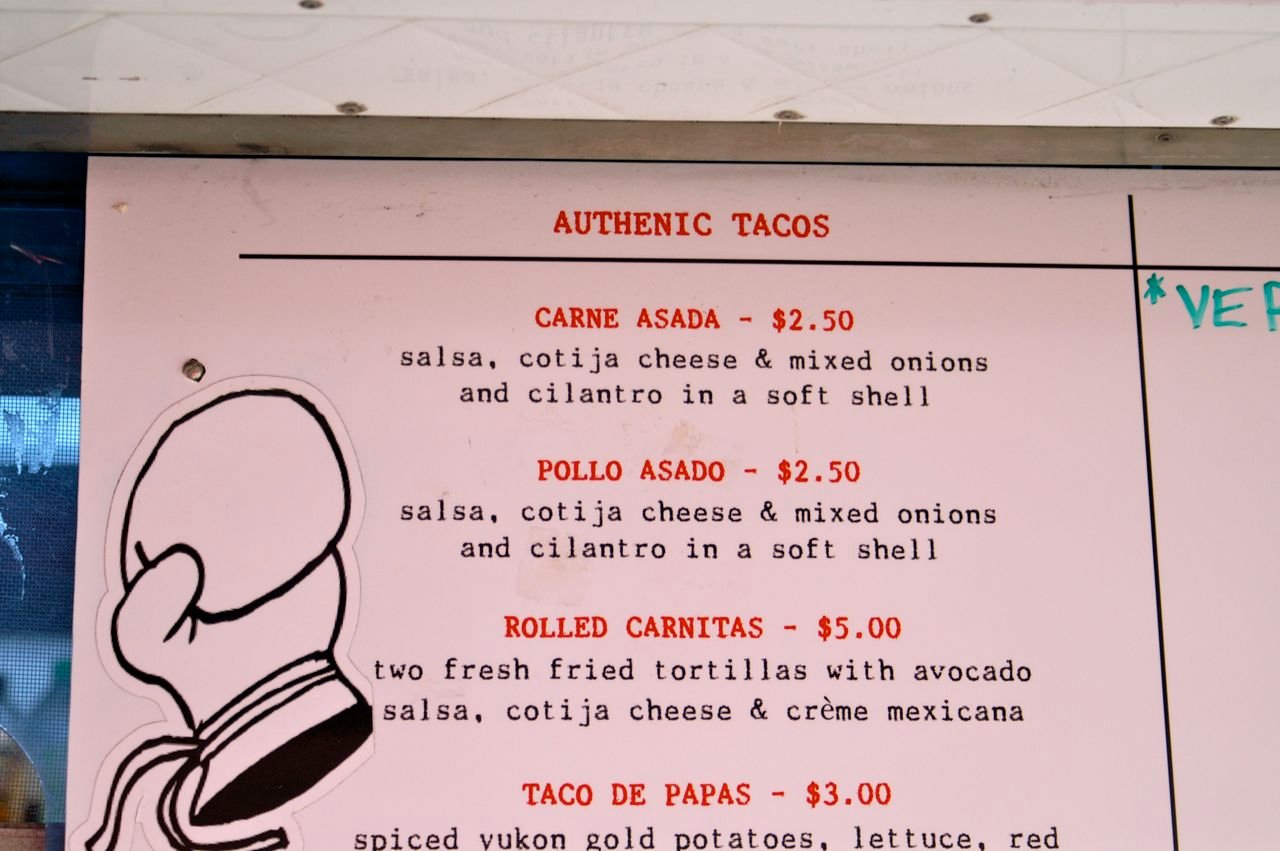 LA's only upscale gourmet Taco truck. From Raw to cooked in an ethnic style they do it all. All meats are certified Angus and free range chicken.
Truck operators & Team:
Chris Goosen, Ring Leader & Executive Chef
The Brigade: Warren & Tony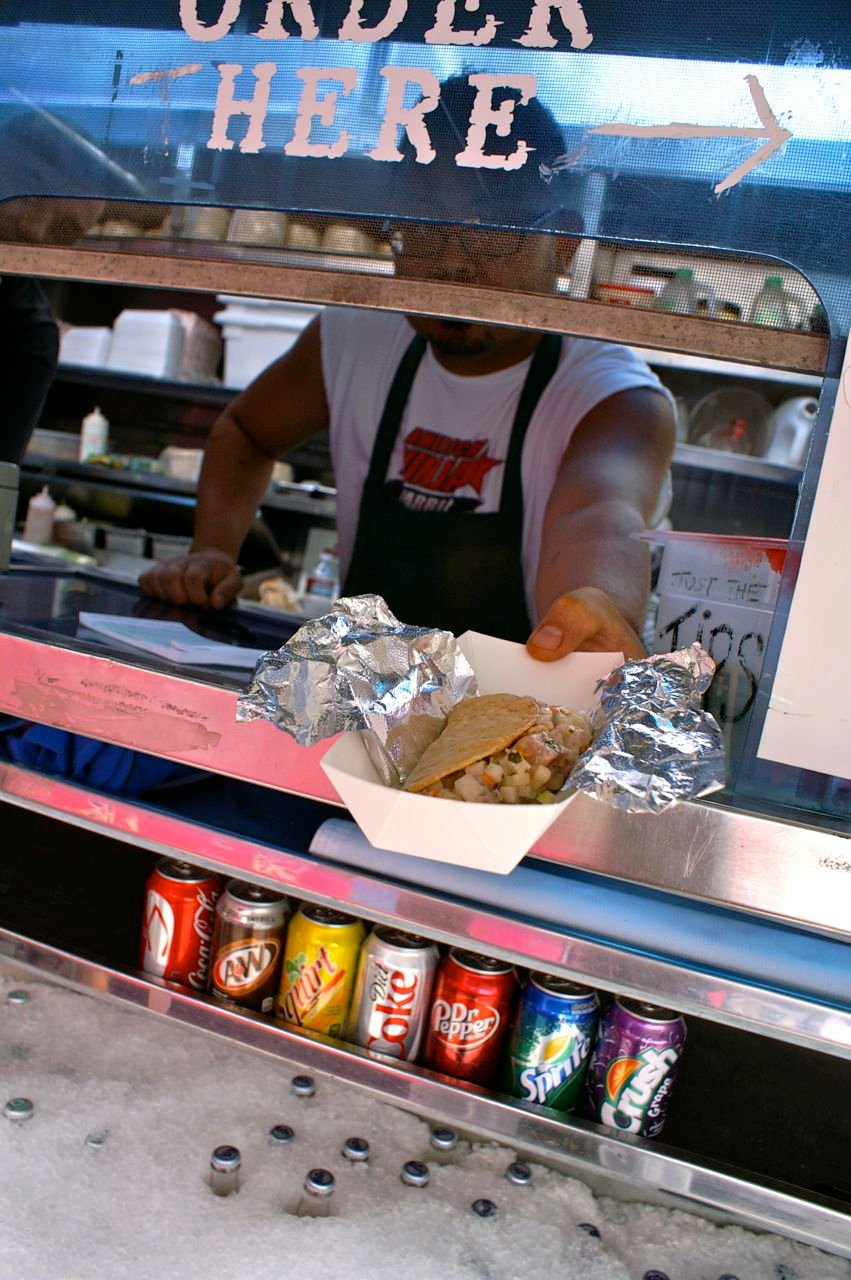 Payment: Cash Only "Solamente "CASH" Moneda"
Truck neighborhood coverage: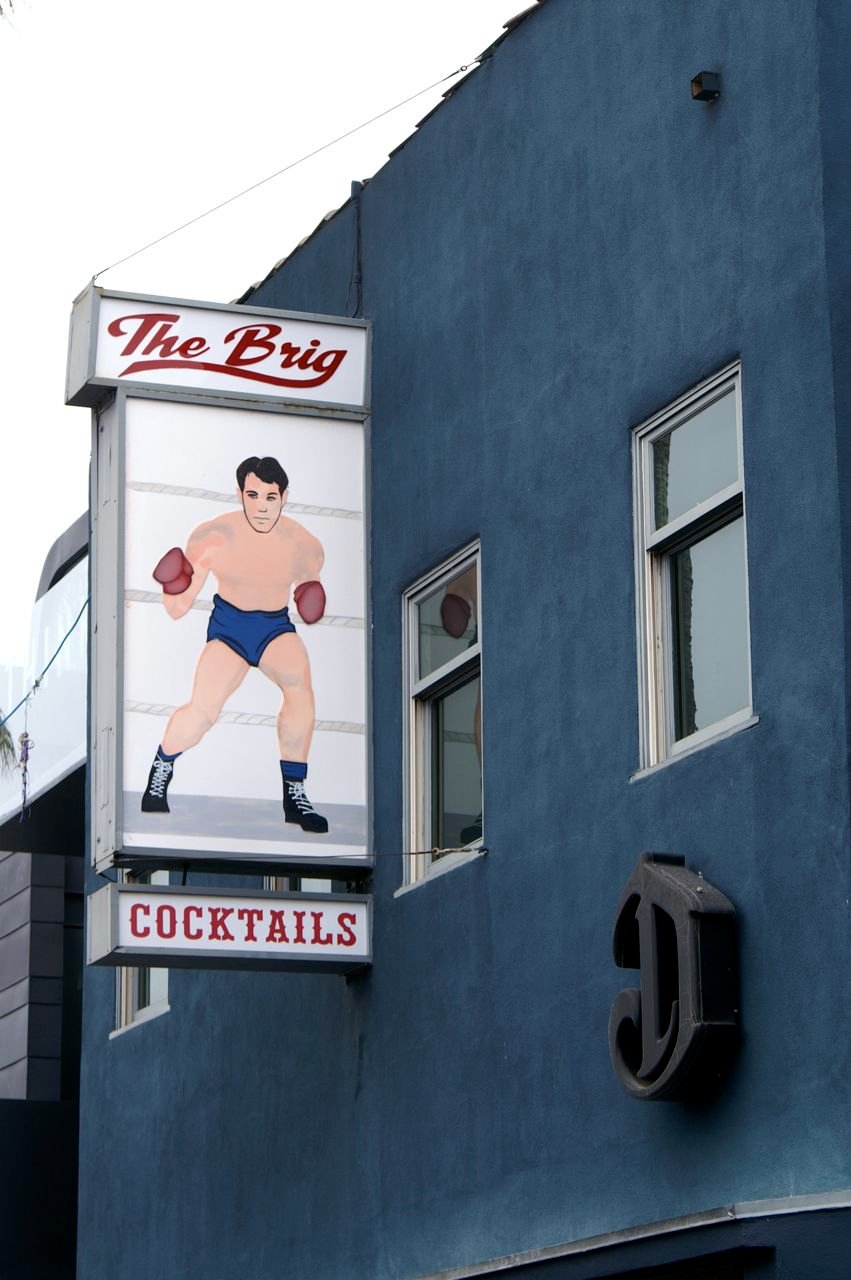 KO starts off the week on Sunday in Venice/Dogtown at The Brig. Monday Lunch in Santa Monica at "Yahoo Center" in Santa Monica Alley or 31st and Ocean Park at the Art Institute. Taco Tuesday with Kogi at NBC Universal. Dinner at "A Sweet Design". THE NEWEST location is Chris's own Truck Lot "The Truck Stop" (7 days/wk 2 trucks for Lunch)(3-5 nights). Look for KO on Wed, Thurs,Sat. The best of the best of the OG Food Trucks
Menu breakdown:  Likes, must haves, etc..
Mains:
For Spice: Go with the "Blackened Shrimp" with Bacon cheese grits and spicy Cajun Salsa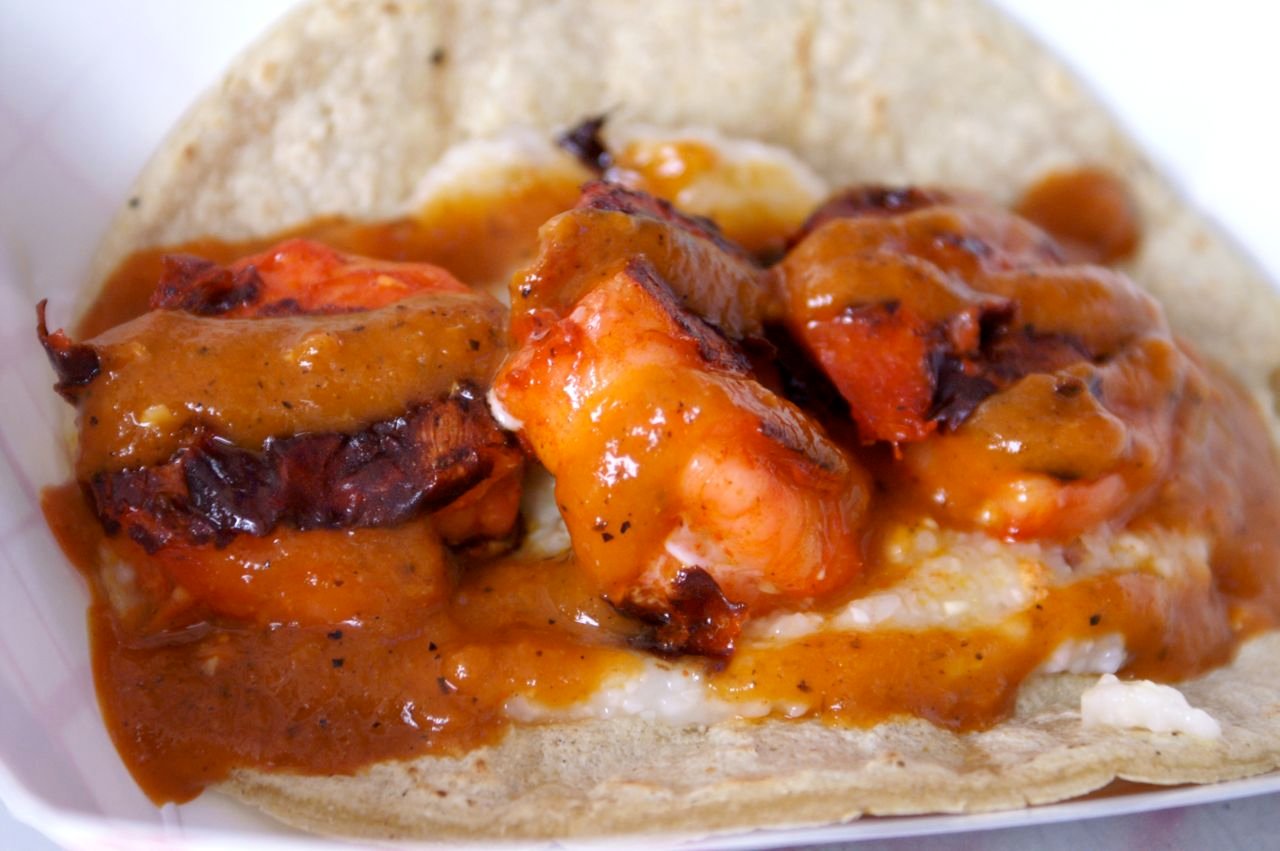 Must have authentic: the Taco Dorado con Carne: A hard shell shredded beef Machaca style taco
Best Creation: is the "Kurobuta Pork Belly" Taco from today's demo served with Filipino sisig with sawsawan sauce in a soft shell.
The Throwback: Marguerito taco-mashed up bean and cheese (completely vegetarian) all hand mashed, deep fried and served with red salsa.
Taco de Papas- Spicy Yukon gold potatoes w shredded lettuce, red salsa pick de gallo, cheese and crema mexicana in a fried shell.
Sides/Extras: no sides here, "Solamente Tacos Aqui): Translation, Just tacos here!
Average item price: from $2.50-$5
Truck contact info: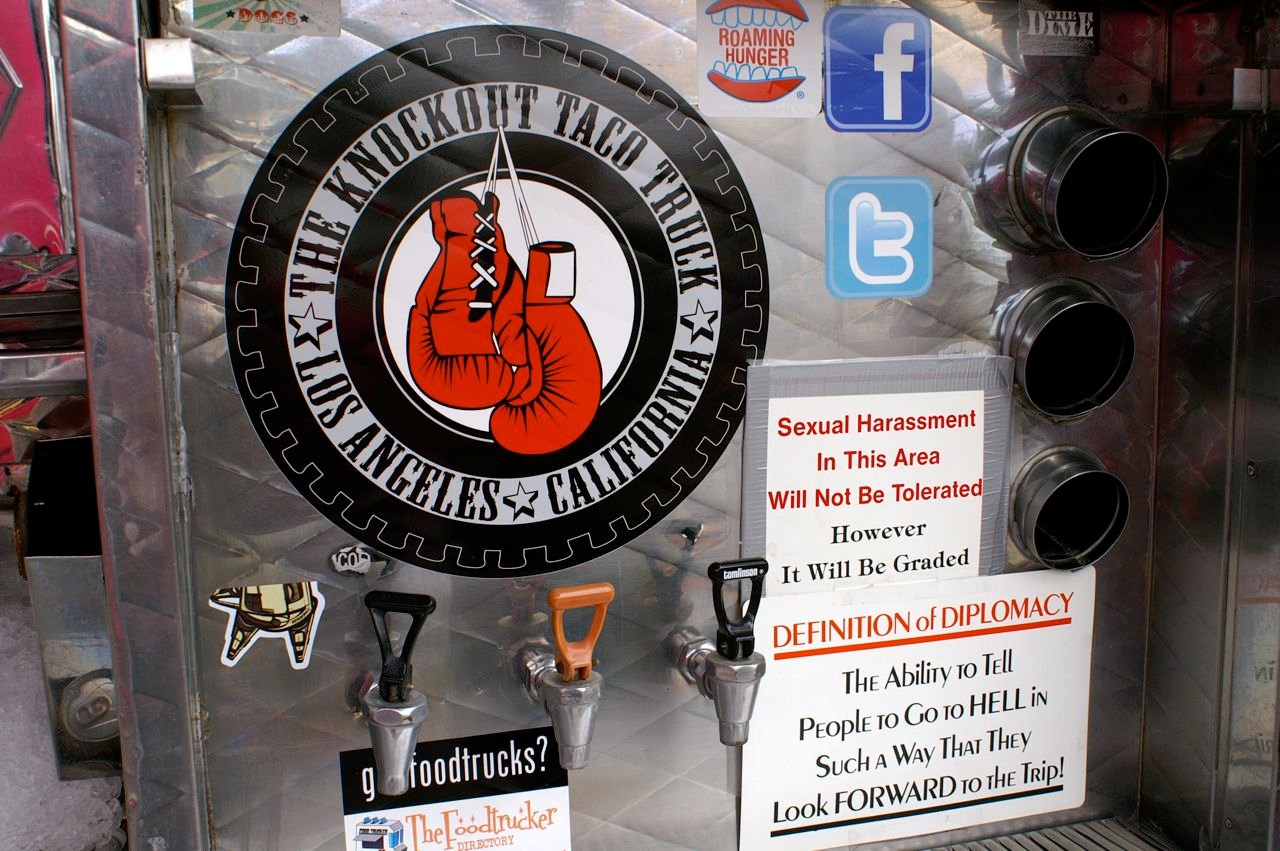 Twitter: http://twitter.com/kotacotruck
Facebook: Facebook.com/kotacotruck
Website: http://kotacotruck.com/
Catering/Events:
Contact Jamie Schneider via email cuz the KO Taco Truck is for hire for your next private event.
Strangest question asked:
Whenever one woman asked how big the tacos are, he replied the tacos are enormous, What's enormous she replied, 5-6 inches long he exclaimed. She smiled and ordered a round! If you are curious and you want to leave with a smile, Ask Chris yourself how big his tacos are!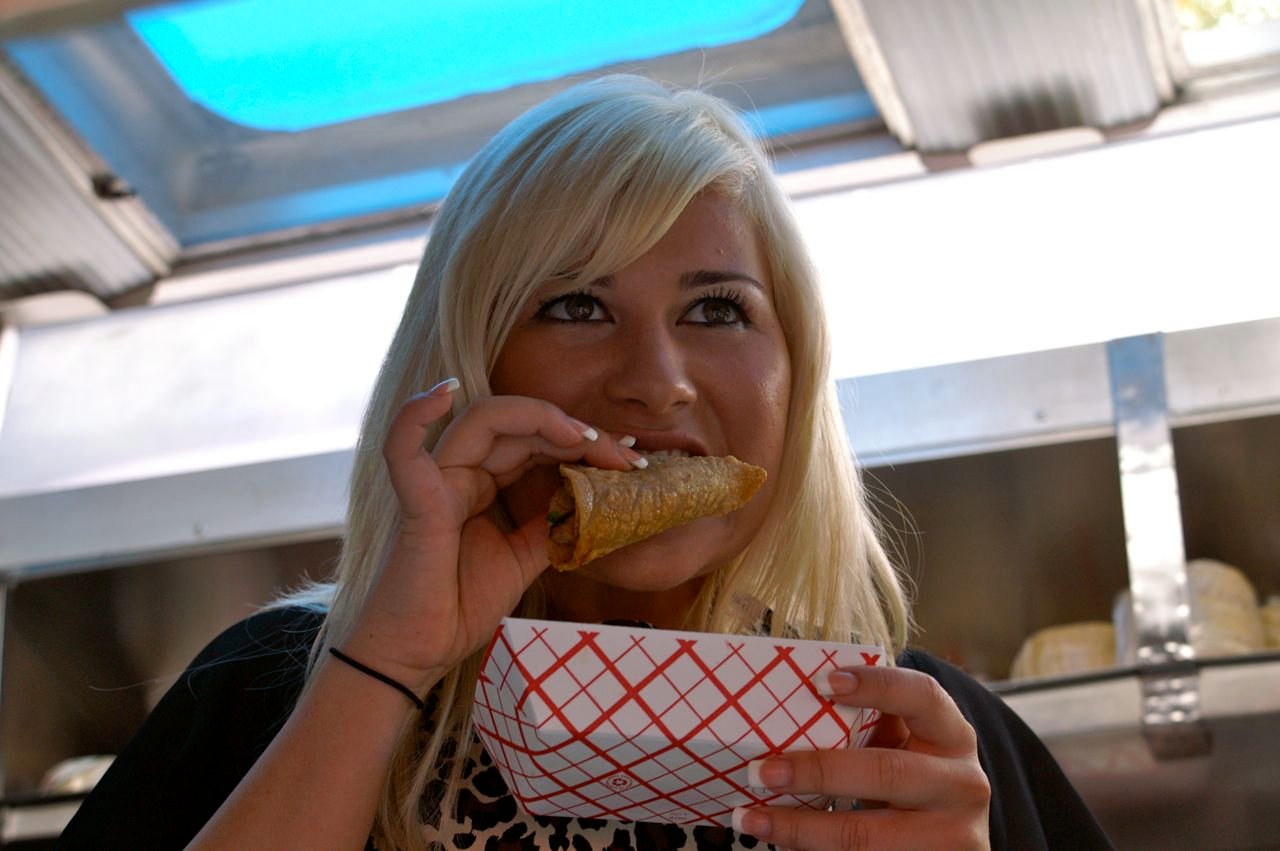 Special Thanks:
Zach Schueller for shooting video on the truck for our KO taco truck feature. The Platinum Blonde Chef for getting down on the grill with team KO and our good friend Tom Dunbabin from MenusGOmobile(MgM) for cruising up the coast to eat some California Green Tomatillo "Rolled Street Tacos" with our VivaLAfoodies.com Crew on a Somber Sunday Afternoon in Venice.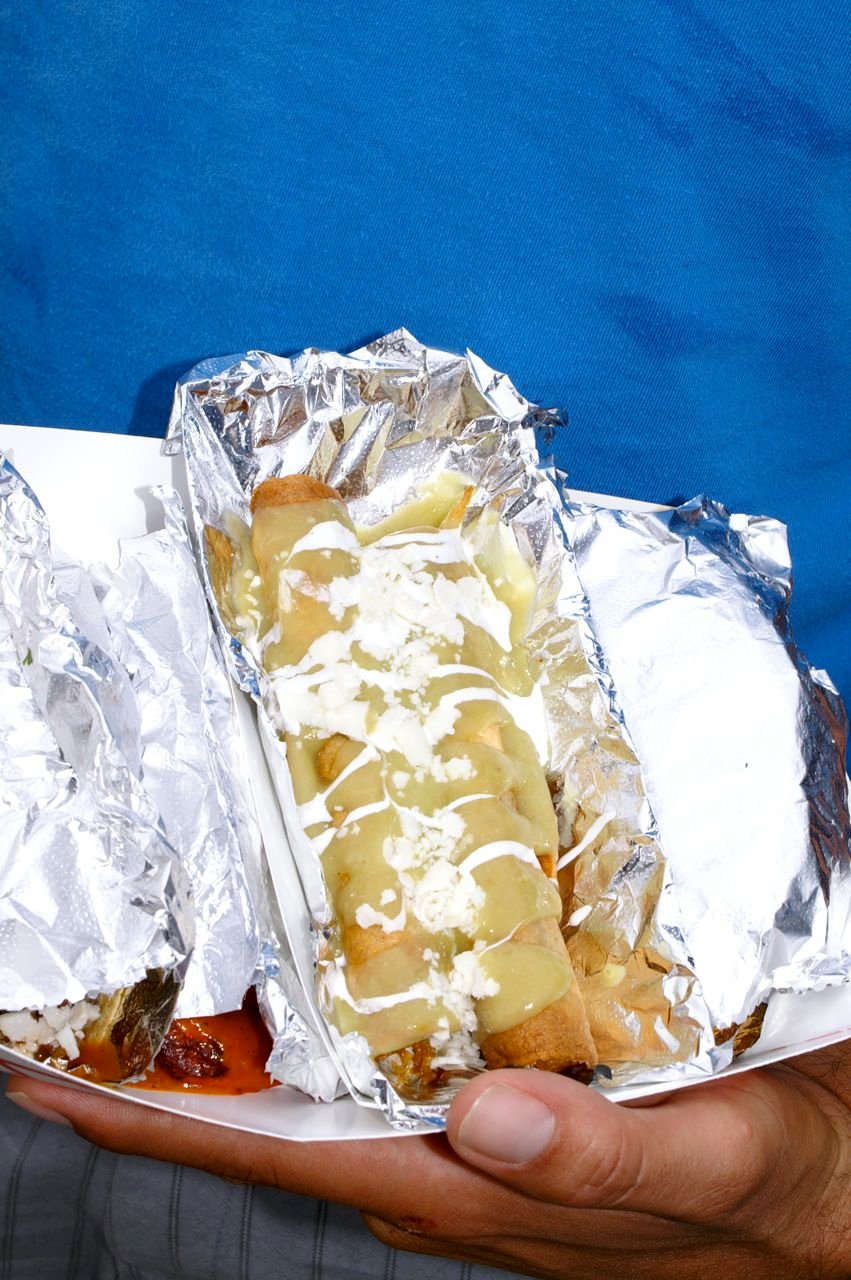 It's always fun to hang out with good people and that is a recipe for positive vibes. Stay tuned for our next feature real soon when we get down with the "Girls of the Baby's Badass Burger's Truck" with our friend Bianca Lopez, our our certified "Badass"!