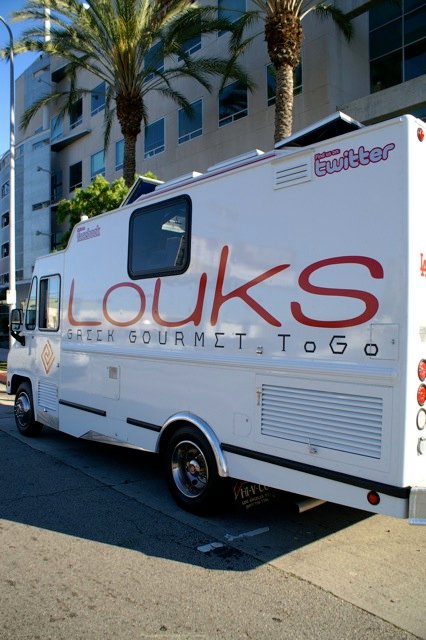 To hulu or not to hulu, that is the question.  Last-week we had the fortunate pleasure of hanging out at this new LA truck hub at Westside Media Center in WestLa the home of HULU, E entertainment and Style network.
Unfortunately, we did not have a chance encounter over a Gyro with Chelsea "Handler" Lately, but that's Hollywood for you. Perhaps another day, another event and another Gourmet Food Truck. And now without any further ado we bring you: "Louks Gourmet Greek To Go"
Truck Name:    Louks Gourmet Greek Togo
Truck Specialty:
All Greek all of the time. This healthy Greek eatery comes to you in both Orange County and Los Angeles, with 2 trucks in operation. From Gyros and Greek Salads to Lam-Burgers and quite possibly the sweetest thing I have ever had; the "loukoumades", sweet mini greek donut balls loaded with a variety of sweet toppings will keep you coming back for more and more.
Truck Mission/about:
Louks' goal is to bring the most authentic and delicious Greek food to the streets of LA and Orange County.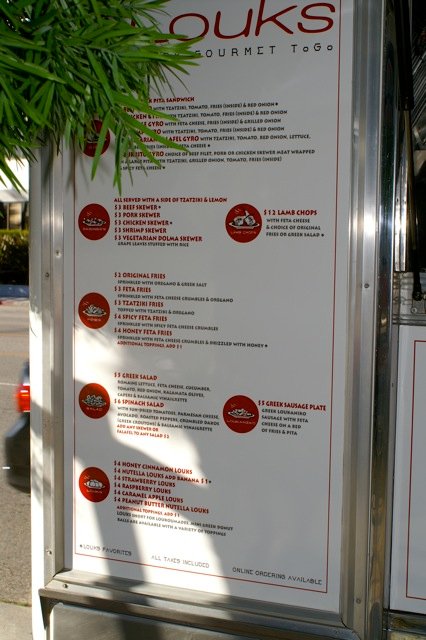 With that being said, they import ingredients directly from Greece including cheeses, extra virgin olive oil, oregano, salt, kalamata olives, dakos and honey in order to ensure food has best possible flavor. Additionally, they use fresh chicken breasts and beef fillets in their skewers and New Zealand lamb chops with fresh lemon juice. Only the best top shelf items for this gourmet truck, contrary to what you think. They also utilize fresh produce, use canola oil for frying and always prepare food to order. This allows them to provide a quality product to customers that is consistent every-time.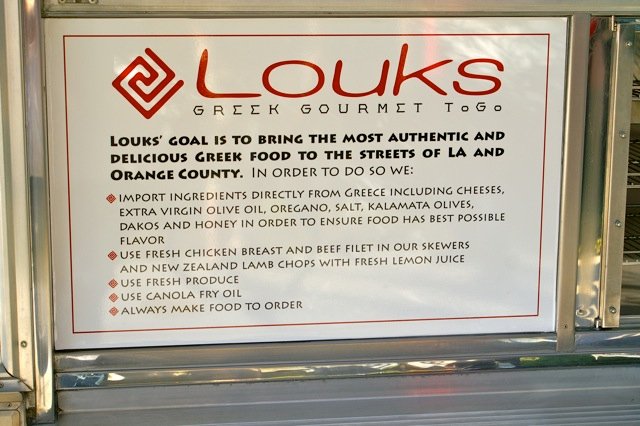 Truck operators & Team:
Aki Vourakis(owner and operator)
Payment:
Credit cards and Cash
Truck neighborhood coverage:
The OC and LA, now with2 trucks covering both areas.
LA: Miracle Mile, WestLA, UCLA, DTLA
OC: Irvine Company Rotation(Irvine,OC fair(Costa Mesa), Orange Circle(Orange),Bootleggers Brewery
Menu breakdown:  Likes, must haves, etc…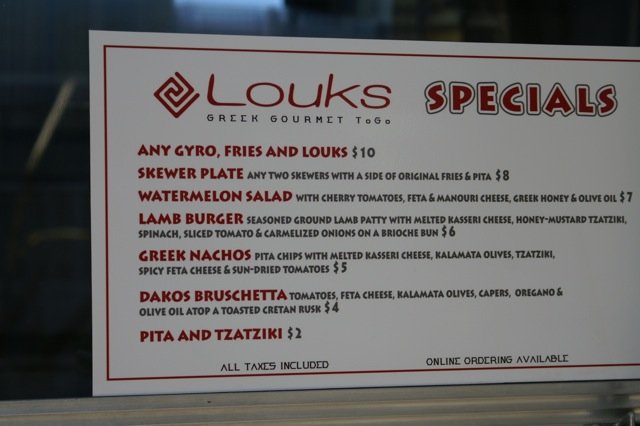 Mains:
$5 BEEF GYRO *
tzatziki, tomato, fries (inside) and red onion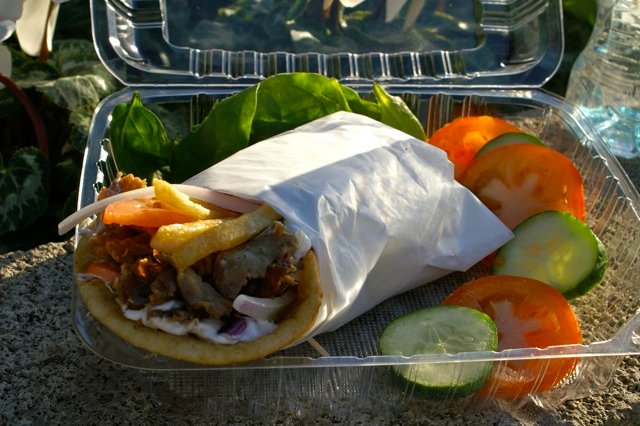 $5 CHICKEN GYRO
tzatziki, tomato, fries (inside) and red onion
$5 SHRIMP GYRO
tzatziki, tomato, fries (inside) and red onion
$5 SAUSAGE GYRO
feta cheese, fries (inside) and grilled onion
$5 VEG FALAFEL GYRO *
tzatziki, tomato, red onion, lettuce, cucumber, fries (inside) and feta cheese
$7 BURRITO GYRO *
choice of beef fillet, pork or chicken skewer meat wrapped in a large pita with tzatziki, grilled onion, tomato, fries (inside) and spicy feta cheese
$12 LAMB CHOPS *
with feta cheese and choice of original fries or greek salad
$5 GREEK SAUSAGE PLATE
Greek loukaniko sausage with feta cheese on a bed of fries and pita
All served with a side of tzatziki and lemon
Salads:
$5 GREEK SALAD
romaine lettuce, feta cheese, cucumber, tomato, red onion, kalamata olives, capers and balsamic vinaigrette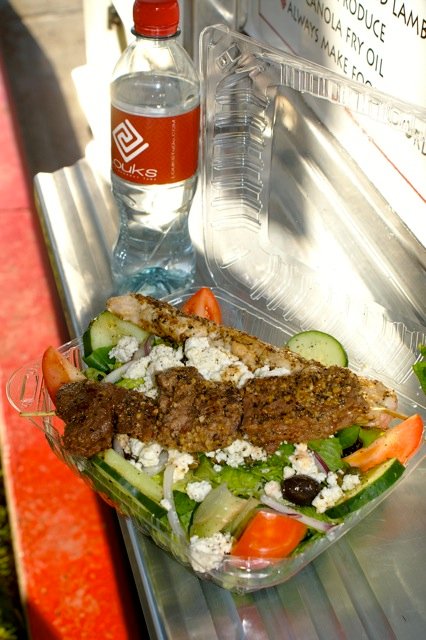 $6 SPINACH SALAD
with sun-dried tomatoes, parmesan cheese, avocado, roasted peppers, crumbled dakos (greek croutons) and balsamic vinaigrette
ADD ANY SKEWER OR FALAFEL TO ANY SALAD $2
$3 BEEF SKEWER *
$3 PORK SKEWER
$3 CHICKEN SKEWER *
$3 SHRIMP SKEWER
$3 VEG DOLMA SKEWER(grape leaves stuffed with rice)
Sides/Extras:
$2 ORIGINAL FRIES
sprinkled with oregano and Greek salt
$3 FETA FRIES
sprinkled with feta cheese crumbles and oregano
$3 TZATZIKI FRIES
topped with tzatziki and oregano
$4 HONEY FETA FRIES *
sprinkled with feta cheese crumbles and drizzled with honey
$4 SPICY FETA FRIES *
sprinkled with spicy feta cheese crumbles
ADDITIONALTOPPINGS, ADD $1
SPECIALS
ANY GYRO, FRIES AND LOUKS $10
SKEWER PLATE any two skewers with a side of original fries and pita $8
WATERMELON SALAD with cherry tomatoes, feta cheese, manouri cheese, greek honey and olive oil $7
LAMB BURGER seasoned ground lamb patty with melted kasseri cheese, honey-mustard tzatziki, spinach, sliced tomato and carmelized onions on a brioche bun $6
GREEK NACHOS pita chips with melted kasseri cheese, kalamata olives, tzatziki, spicy feta cheese and sun-dried tomatoes $5
DAKOS BRUSCHETTA tomatoes, feta cheese, kalamata olives, capers, oregano and olive oil atop a toasted cretan rusk $4
PITA AND TZATZIKI $2
FAGE GREEK YOGURT $3
Sweets:
Short for loukoumades, mini greek donut balls are available with a variety of toppings
$4 HONEY CINAMMON LOUKS
$4 NUTELLA LOUKS BANANA $1 *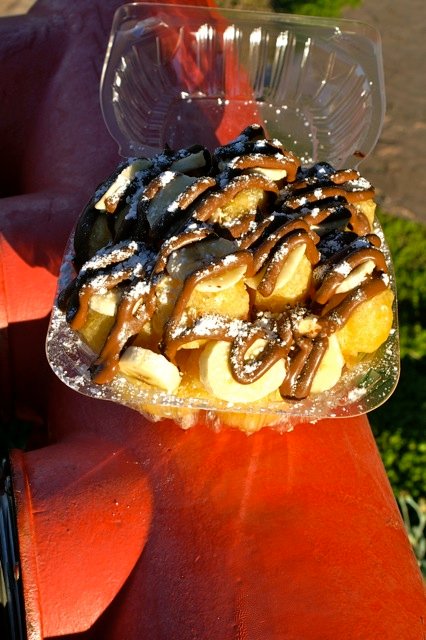 $4 STRAWBERRY LOUKS
$4 RASPBERRY LOUKS
$4 CARAMEL APPLE LOUKS
$4 PEANUT BUTTER NUTELLA LOUKS
ADDITIONAL TOPPINGS, ADD $1
Average item price: $5-7
Truck contact info:
Twitter: twitter.com/loukstogo
Facebook: http://www.facebook.com/Loukstogo
Website: http://www.loukstogo.com/
Private events: They do both private and public events all of the time. Send them a message via their website or via Twitter.
Strangest question asked:
At the time of our visit, Aki couldn't think of one so we can attest that to the straight-forward menu and the amazing truck offerings. If a question does arise and it is worthy, it will appear right here, so keep clicking back!
Special Thanks: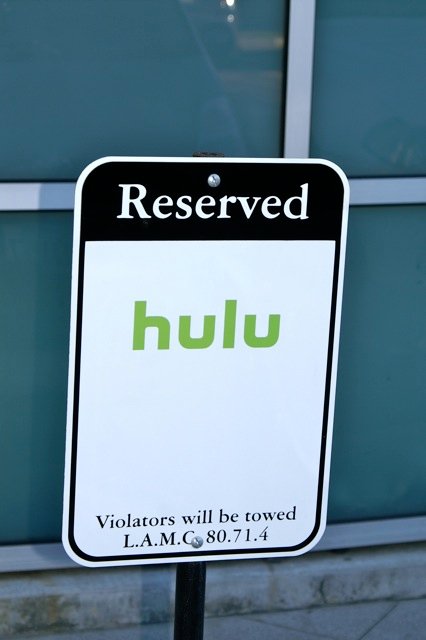 To Hulu and the Louks crew for their "big fat Greek hospitality" LA has it all and you can always find VivaLAfoodies at the intersection of Food, Lifestyle and Entertainment.