Truck Name: The Munchie Machine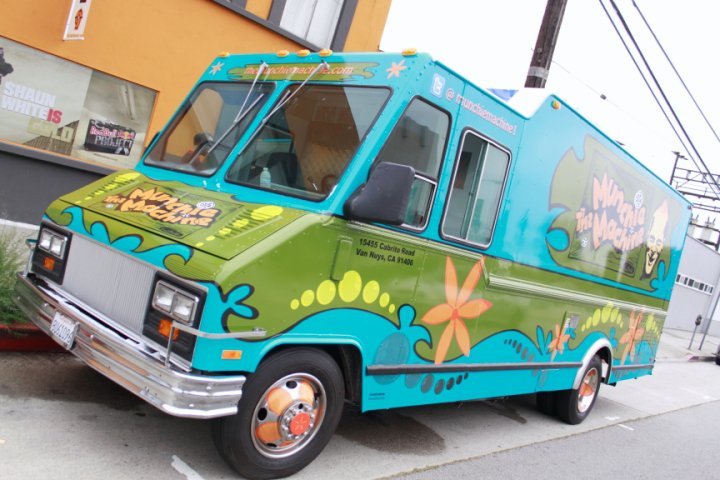 Truck Specialty: Savory and sweet treats from green Panini's to coconut cupcakes there is something on the menu to cure all of your munchie cravings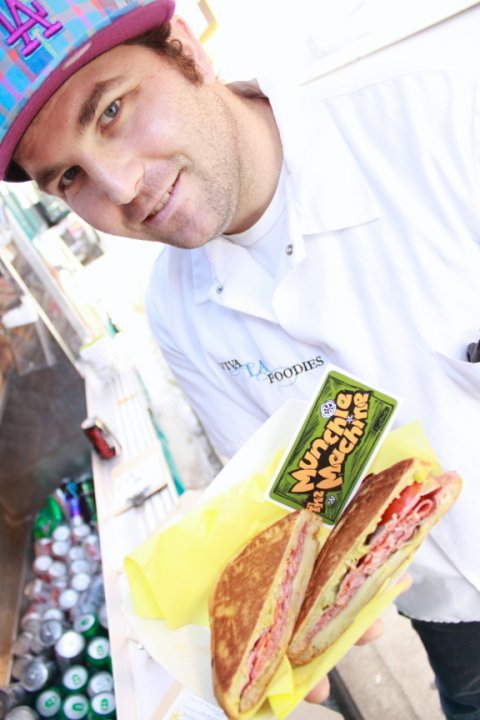 Truck Mission/about:
Finally there is a truck that caters to munchie minded people here in Los Angeles. A little over a week on the road, the Munchie Machine has already been pleasing fans ever since their street debut on 4/20. See for yourself why this hippie inspired food-truck is all the "buzz"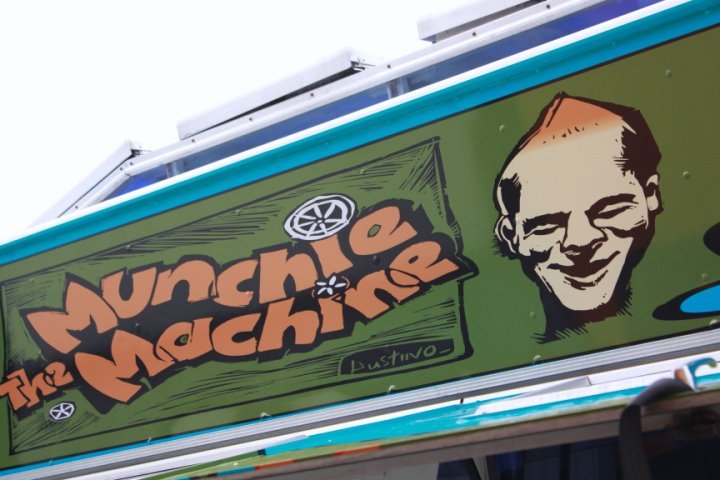 Truck operators & Team:
Rob Grier( Managing Partner)
Oliver Catlin(Managing Partner)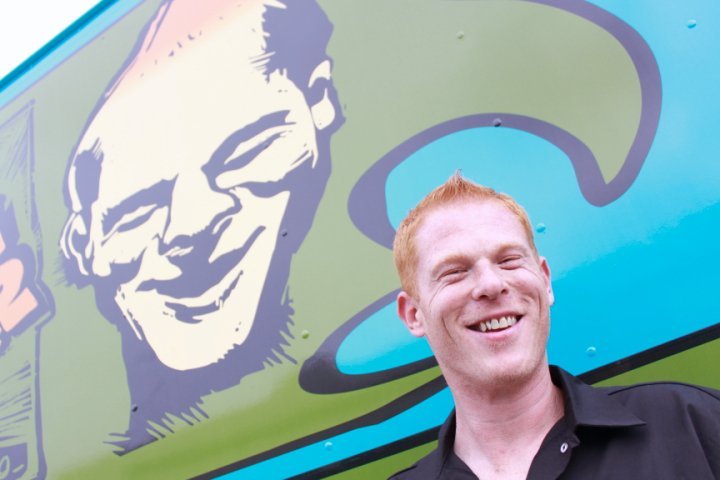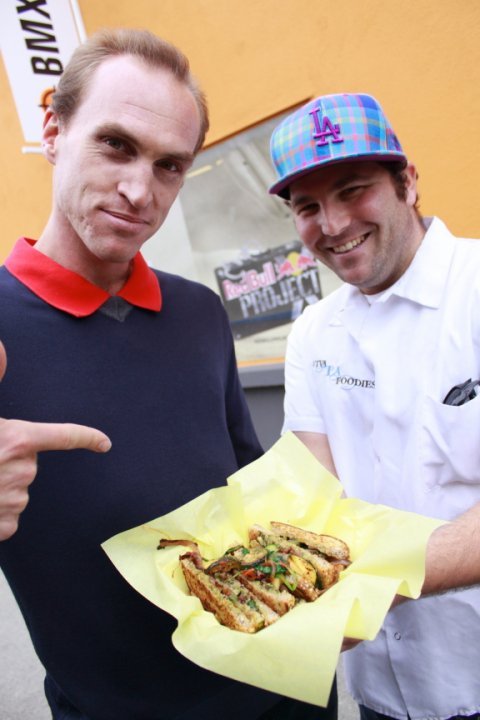 Payment: C.A.S.H is the only Green they accept(for now) Working on Credit Cards very soon!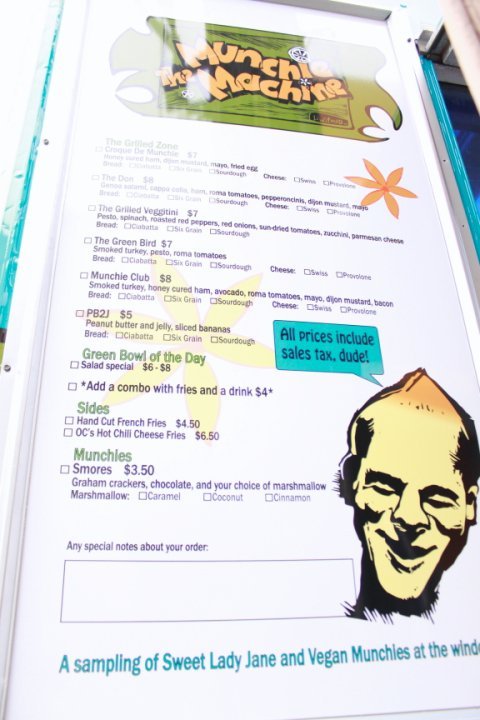 Truck neighborhood coverage:
Westside, Valley, Downtown and beyond. Basically anywhere in LA where people can appreciate the occasional dose of mobile munchies.
Menu breakdown: Likes, must haves, etc…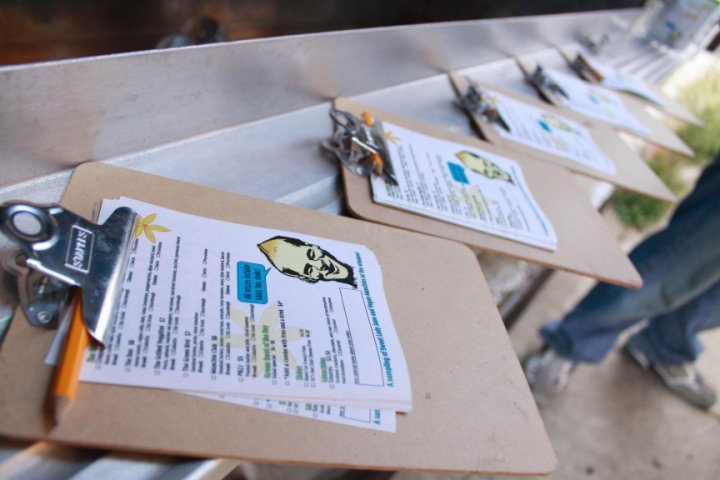 Mains:
The Grilled Veggitini
Pesto, spinach, roasted red peppers, red onions, sun-dried tomatoes, zucchini, Parmesan cheese
Bread(Choose One): Ciabatta, Six grain, Sourdough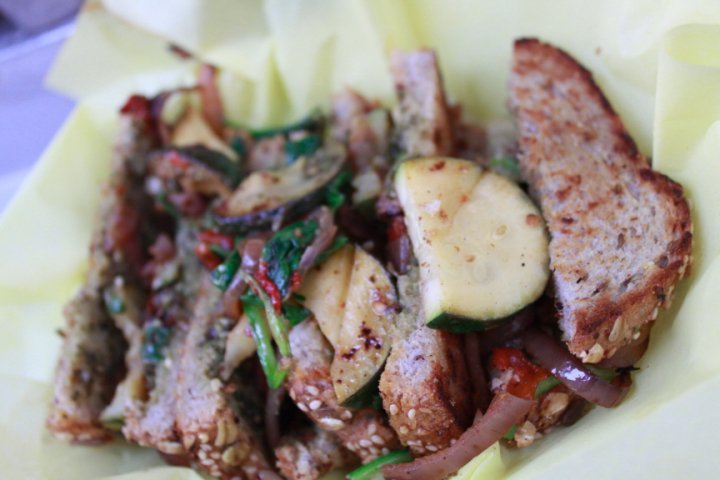 *While most trucks only offer one kind of bread the munchie machine allows you to guide your own grubbing destiny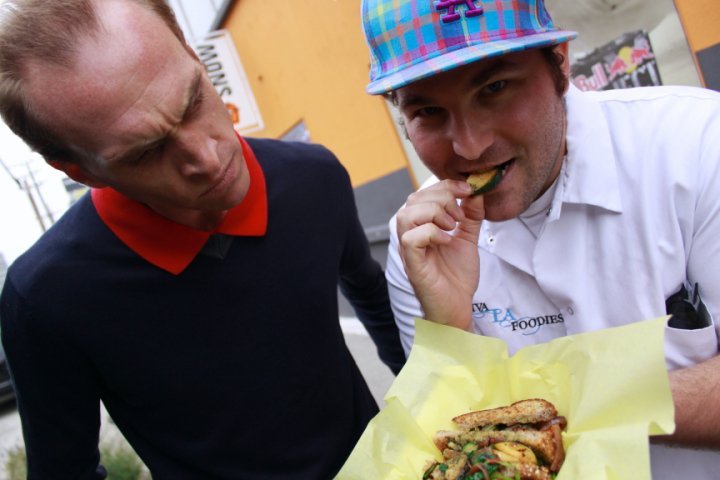 The Don
Genoa salami, cappa colla, ham, roma tomatoes, pepperoncinis, dijon mustard, Mayo
Bread(Choose One): Ciabatta, Six grain, Sourdough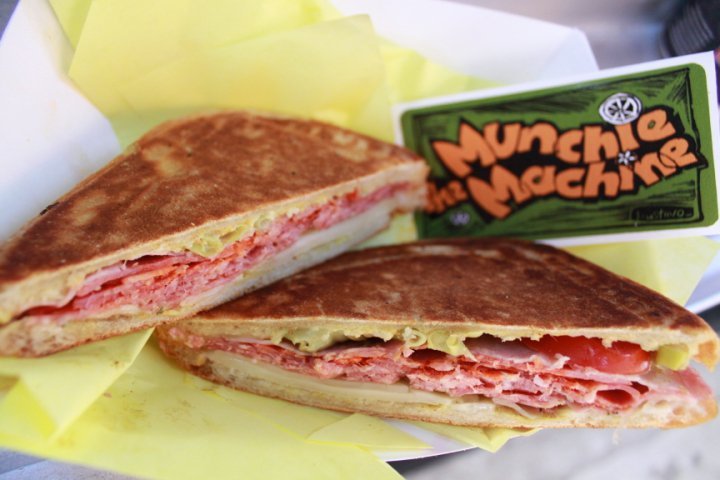 *We were fortunate to meet the "real" Don during our visit and we thanked him personally for this one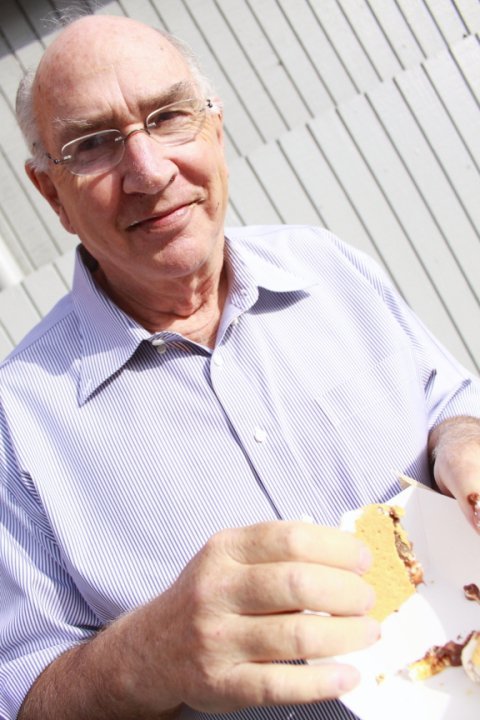 Green Bowl of the Day
*Salad Special(Changes Daily)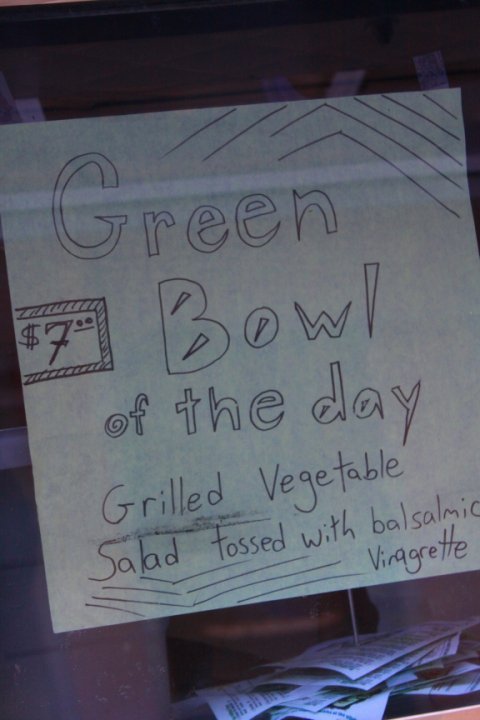 *We had the Grilled Veggie Bowl and it rocked our world! Thanks Rob, Oliver and Crew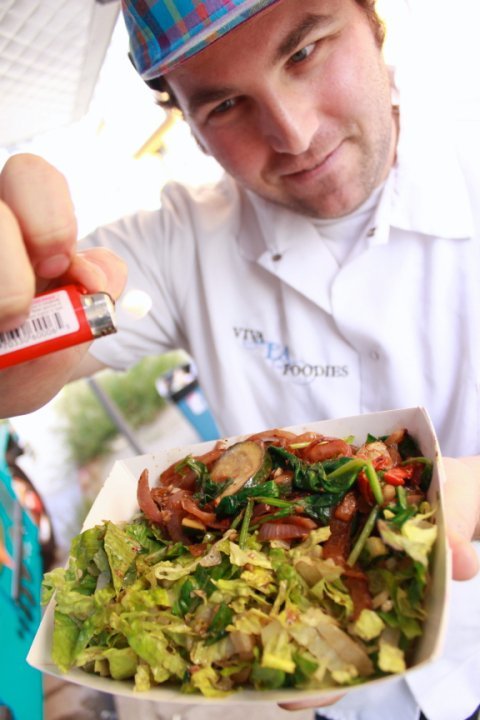 Sides/Extras:


Hand cut French fries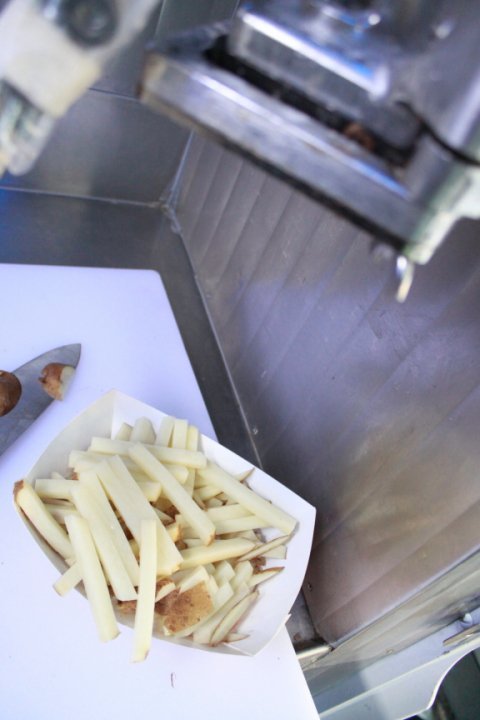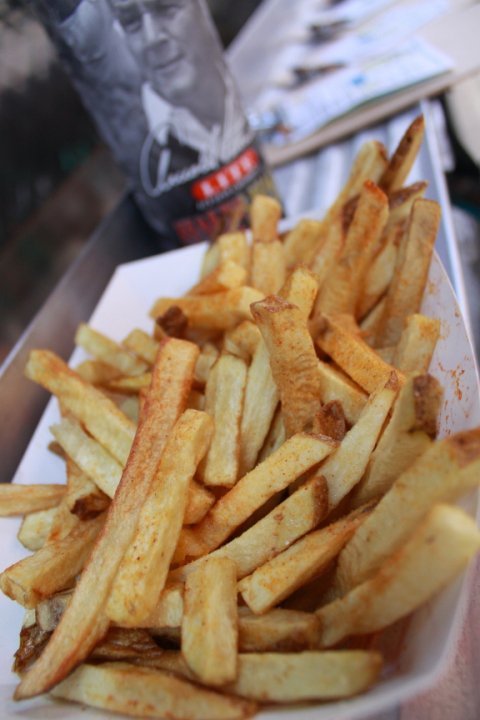 oC's hot chili cheese fries
Sweet Treats(Aka: Munchies) $2-4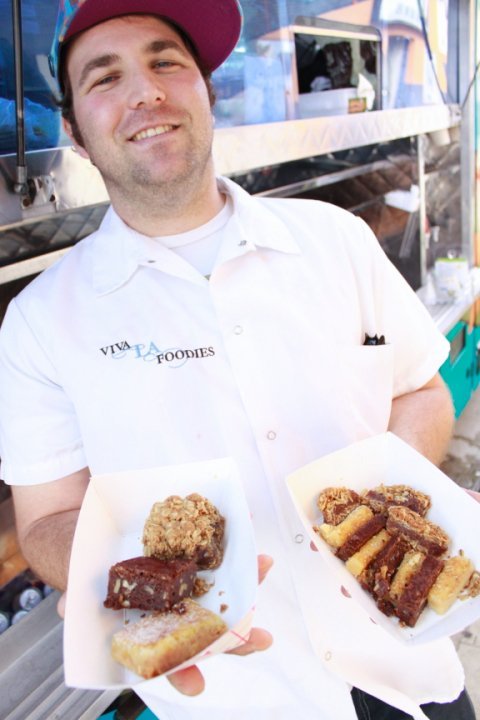 Assorted cupcakes,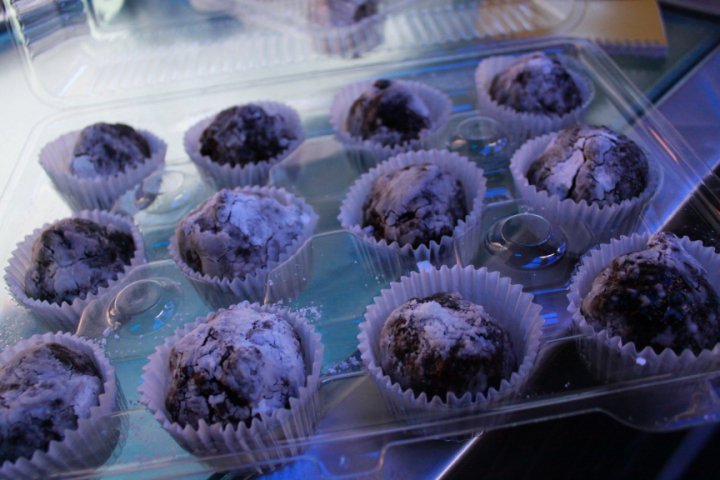 S'mores-
Graham crackers, chocolate, and your choice of marshallow
(caramel, coconut, cinnamon)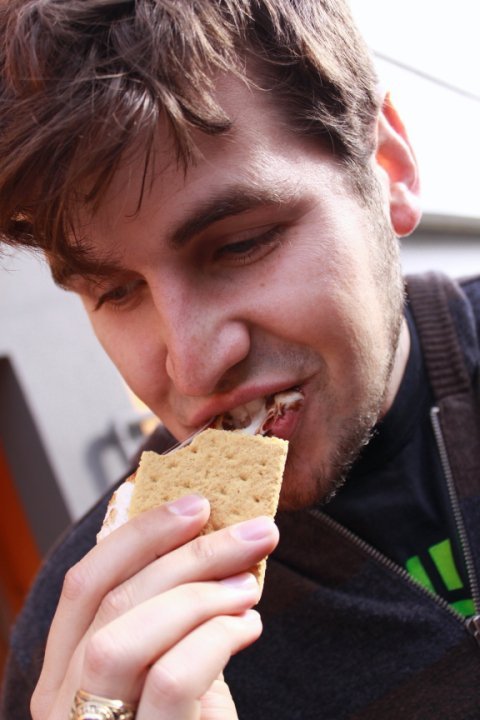 Brownies
& bars from Sweet Lady Jane and Chloe Coscarelli.


Average item price:
$6-8 bucks
Truck contact info: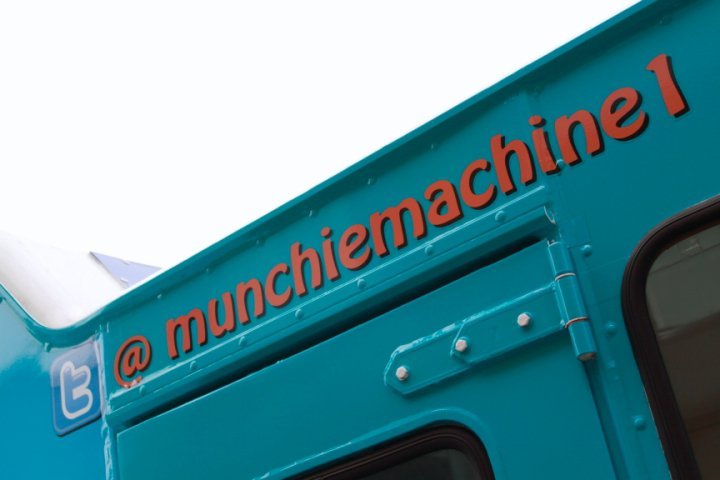 Twitter:
http://www.twitter.com/munchiemachine1
Facebook: Follow the Munchie Machine on facebook
Website: www.themunchiemachine.com
Private events: contact the munchie machine for privat bookings an catered events at (310) 428 5689 or via email at info@themunchiemachine.com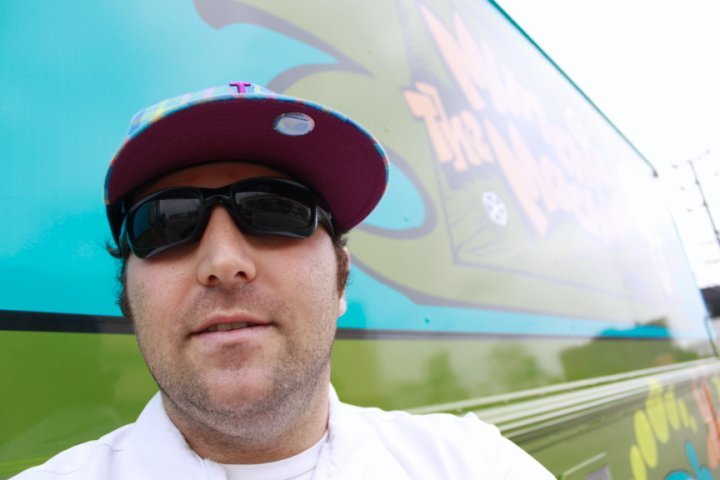 Strangest question asked:
Are these special brownies? This question comes up more frequently now, but there are no green (+) on this one. They keep things legit with the health conscious menu and quality ingredients of the non-medicated kind.
Special Thanks: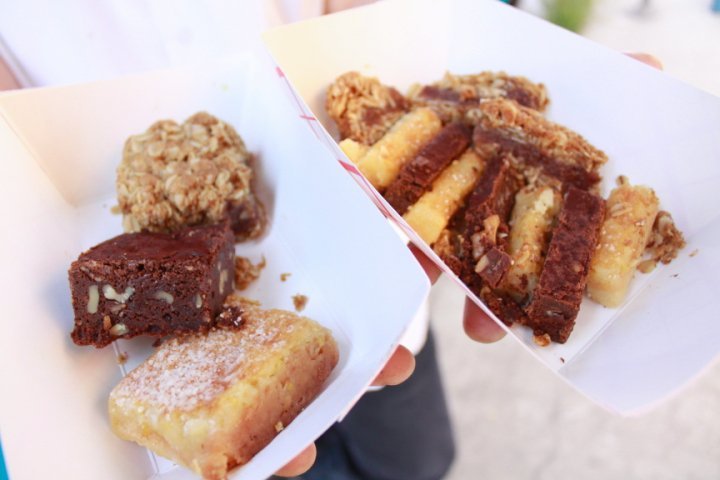 9 star skate shop in west LA. The Munchie Machine crew. Rich Allen from Sagittarian images, Mr B Frank, Eliza James our resident violinist foodie friend and everyone who made this possible. Stay tuned for more special menu creations for those uncontrollable cravings.