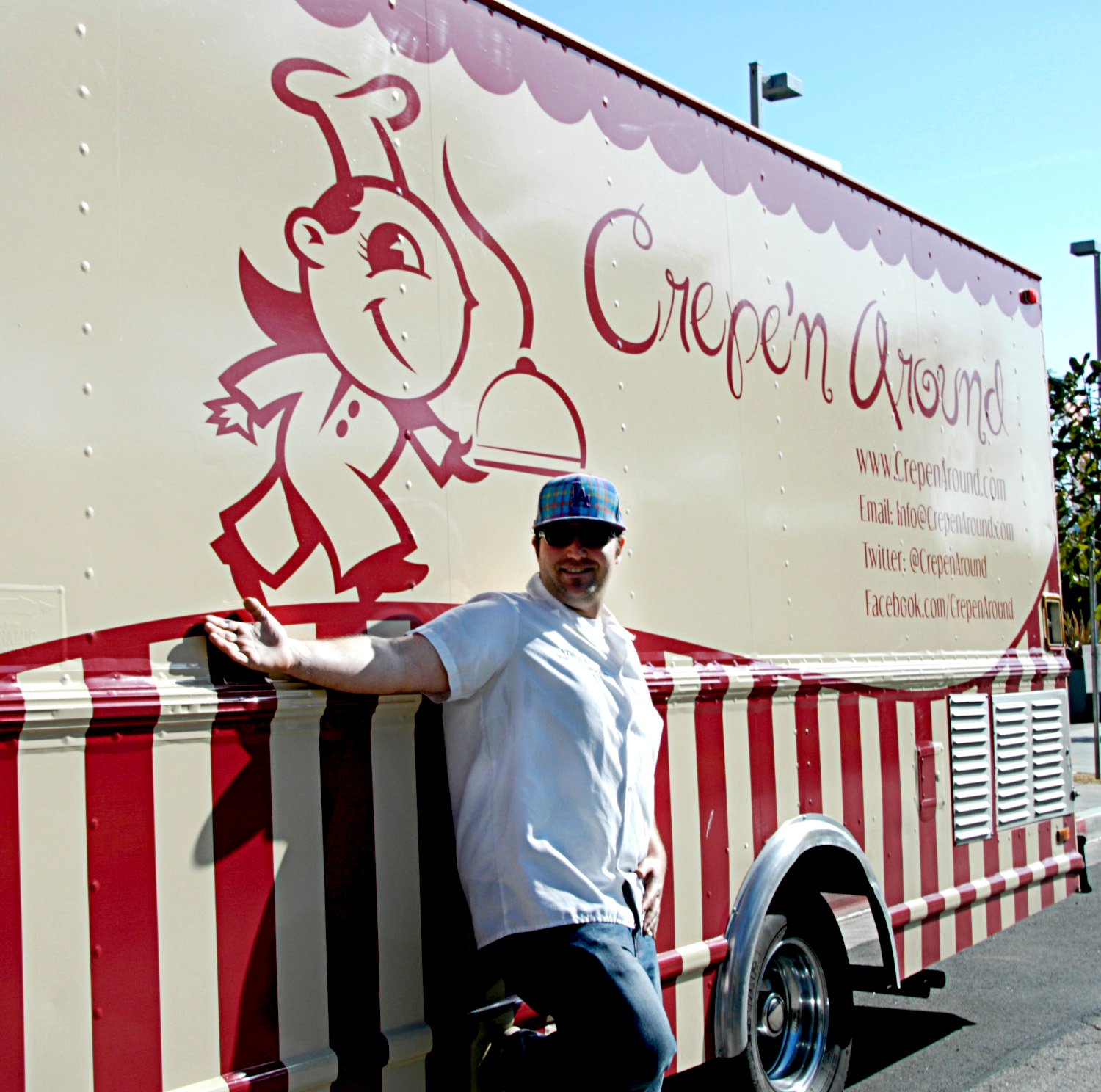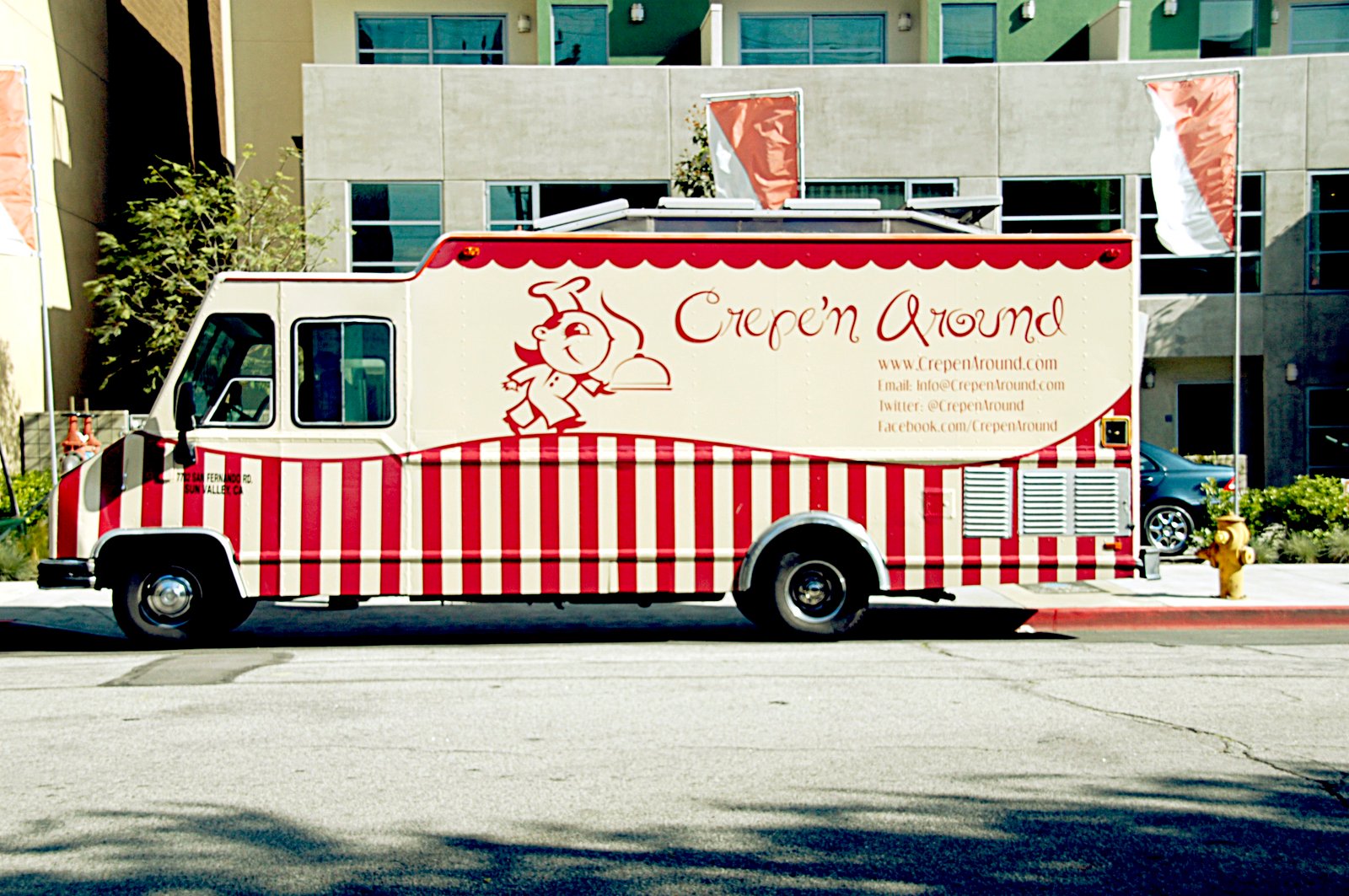 Truck Name: Crepe'n Around Truck
Truck Specialty:
The Crepe'n Around truck does not mess around. With an extensive menu of crepes with exciting fillings ranging from savory to sweet there is plenty of variety to satisfy your deepest crepe craving.


Truck Mission/About: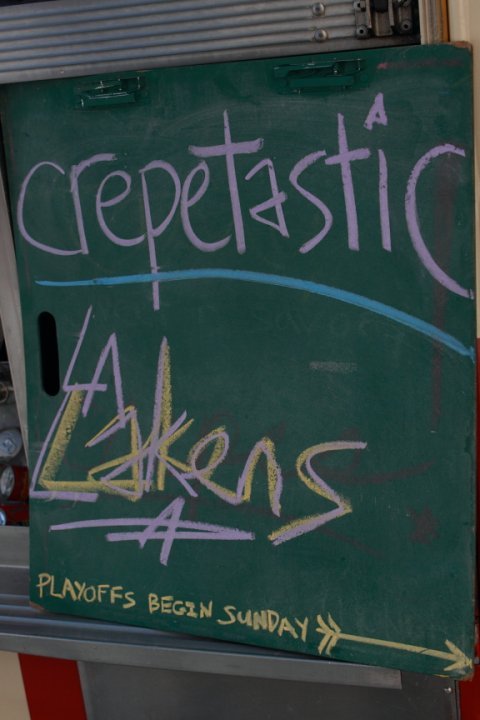 Los Angeles now has a Creperie on wheels. With a whole new breed of these portable handheld morsels, burritos beware, 'cuz there is a new street-food item "creepin on a come up". A rolled masterpiece that has been a French staple is now being served in a great new way in LA.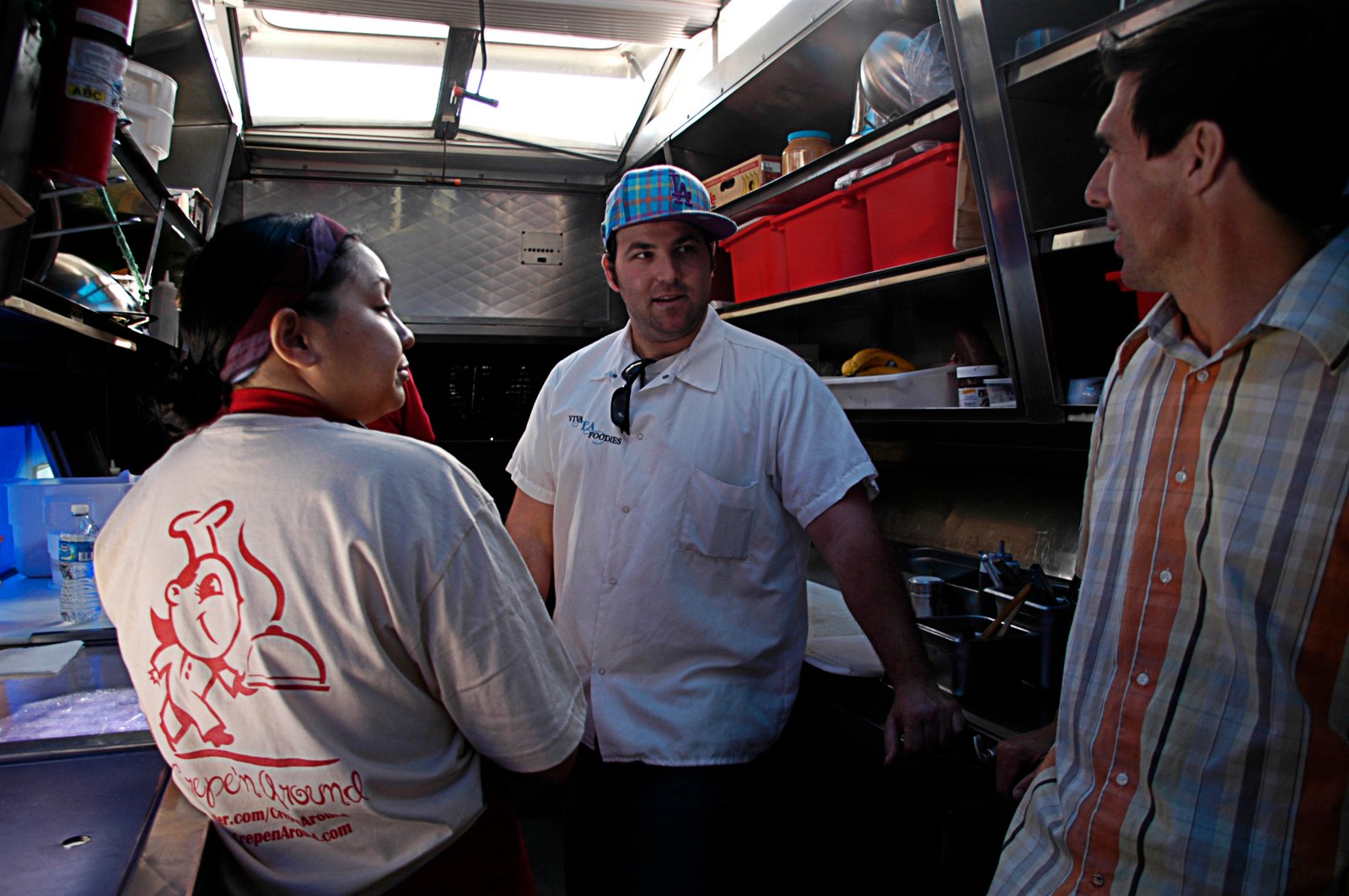 Truck operators & Team:
Eileen De Leoz(owner)
Jamie Radzik(owner)
&
Joann De Leoz(co-owner-not pictured)


Payment: cash only
Truck neighborhood coverage:
San Fernando Valley, Burbank, Eagle Rock, Downtown, West La, Santa Monica/Venice and Crepe'N to a neighborhood near you.
Menu breakdown: Likes, must haves, etc…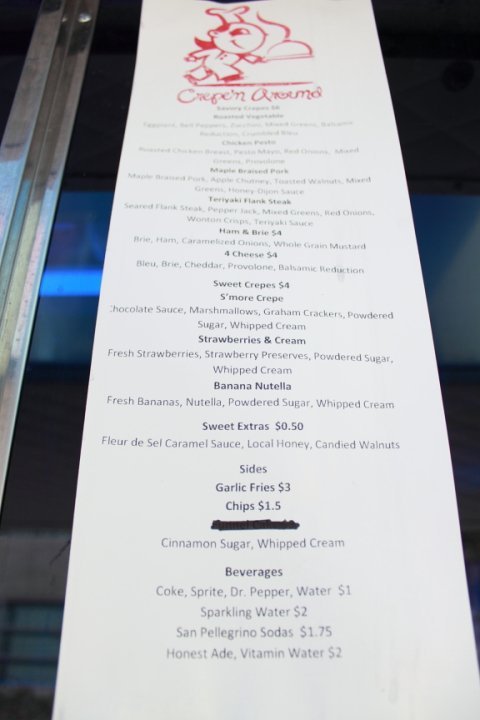 Mains(Crepes):

Roasted vegetable
Eggplant, bell peppers, zucchini, mixed greens, balsamic reduction, crumbled blue
Maple Braised Pork
Maple Braised Pork, apple chutney, toasted walnuts, mixed greens, honey-Dijon sauce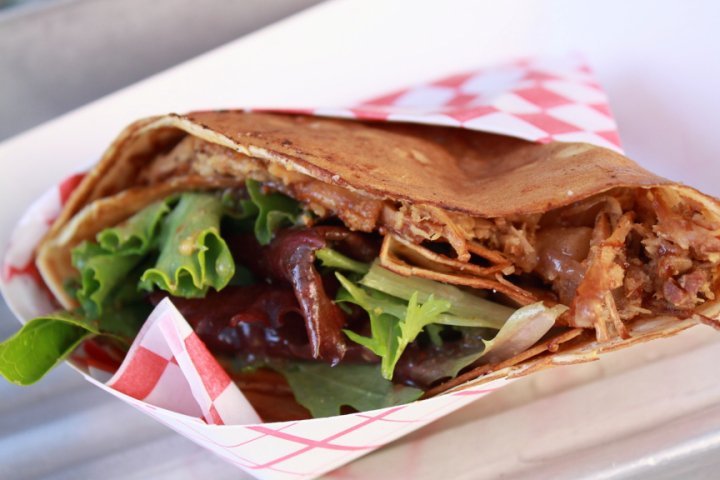 Teriyaki flank steak
Seared flank steak, pepper Jack, mixed greens, red onions, wonton crisps and terriyaki sauce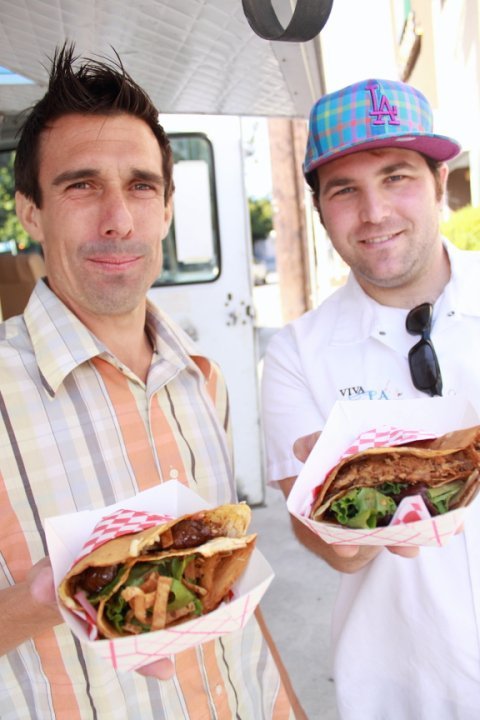 S'more crepe
Chocolate sauce, marshmallows, Graham crackers, powdered sugar, whipped cream


Customization available upon request! Just ask and ye shall receive!
Sides/Extras:
Garlic fries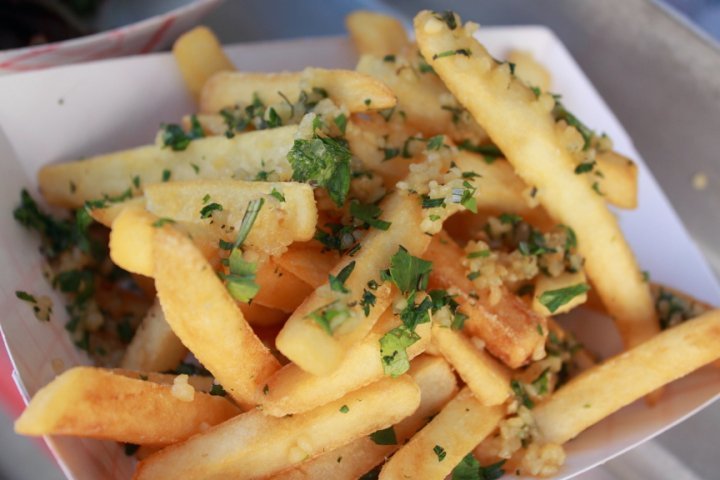 Chips
Average item price: $4-6
Truck contact info: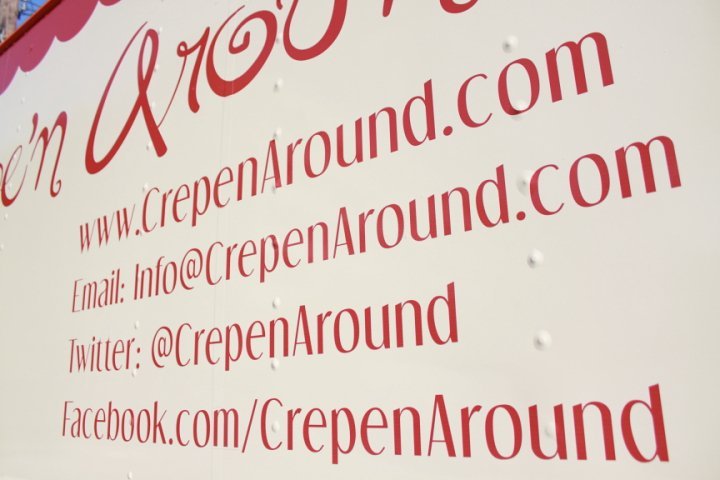 Twitter: www.Twitter.com/crepenaround
Facebook: follow Crepe'n Around on facebook/crepenaround
Website:http://crepenaround.com/
Private events:
Available for catering and movie set catering. Contact Crepe'n Around for more info


Strangest question asked:
A customer ordered a chicken pesto crepe, hold the chicken!
Special Thanks:


Tlofts in West LA for having the Crepe'n Around truck down for our tasting and photoshoot. I would like to thank both of our photographers for their "Food Truck Paparrazzi." Richard Allen for Sagittarian-Images and Suzie Morales from United Zoo Studios for providing a birds-eye view into this mobile LA Creperie.