A restaurant and her catering truck is much like a mother and child. The brainchild of Maria's Italian Kitchen founder Madelyn Alfano is now roaming the streets of LA and is doing service rounds at private events for LA's celebrity insiders as well as hungry Angelinos seeking a street-food friendly version of Maria's menu.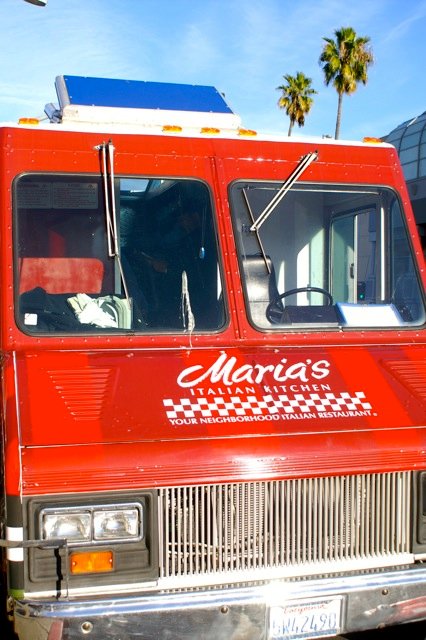 We had the pleasure of hanging out on the in West LA at Maria's Italian Kitchen at the Westside Pavilion on Pico Boulevard. We enjoyed meeting and spending the day with Madelyn and the entire truck team.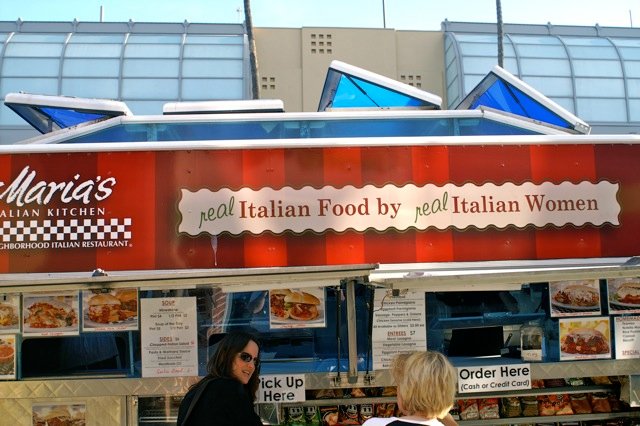 Truck Name: Maria's the Italian truck(from the folks that brought us the famed Maria's Italian kitchen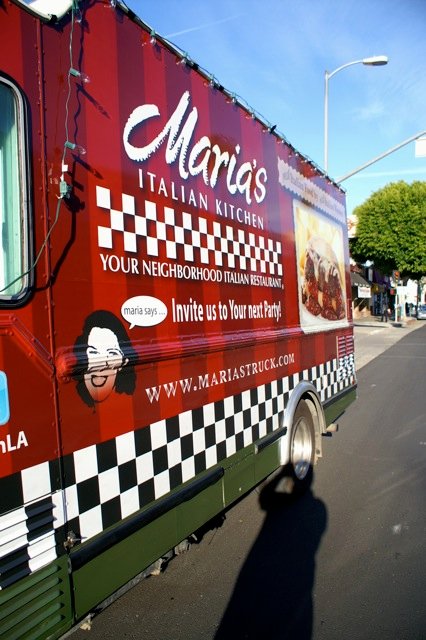 Truck Specialty:
Great casual homemade Italian food with a street twist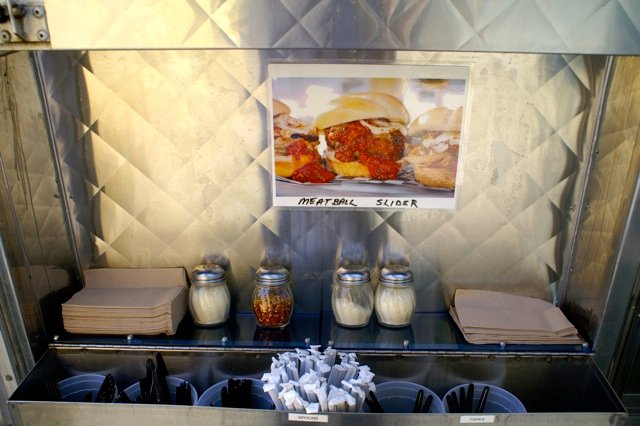 Truck Mission/about:
Homemade Italian food at street prices. From the folks that brought you the family of Maria's Italian kitchen restaurants comes their offspring; "the Maria's Italian Kitchen Food Truck" serving up family style Italian food at street prices at a venue or street corner near you.
Truck operators & Team: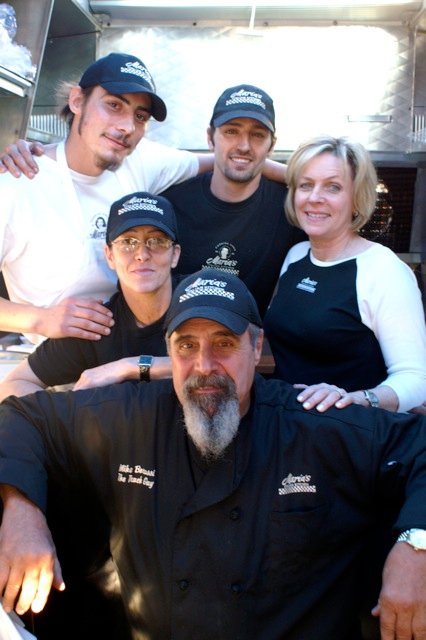 Madelyn Alfano(owner and founder of Maria's)
Chef Mike Borassi aka "The Truck Guy" and his trusty team/family:
JJ
Trevor
Armineh
We had the pleasure and honor of talking with Madelyn during our truck photo-shoot. She has been a staple in Los Angeles since the 1980's with her Maria's restaurant concept and her success in the business is commendable.
Payment: cash and credit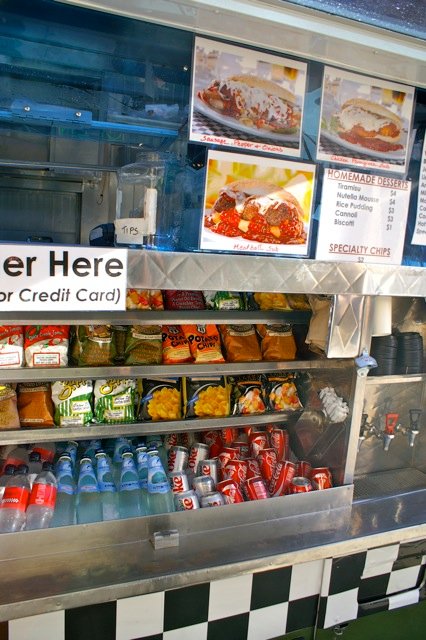 Truck neighborhood coverage:
Westside
The Valley
Downtown(art-walk)
Santa Monica(main street)
Universal city(every Tues/gate 2)
Vanguard(Hollywood)Friday nights
El Segundo
You name it and they are there, so keep an eye out because this truck doesn't stay put!
Check twitter for latest locations
Menu breakdown:  Likes, must haves, etc…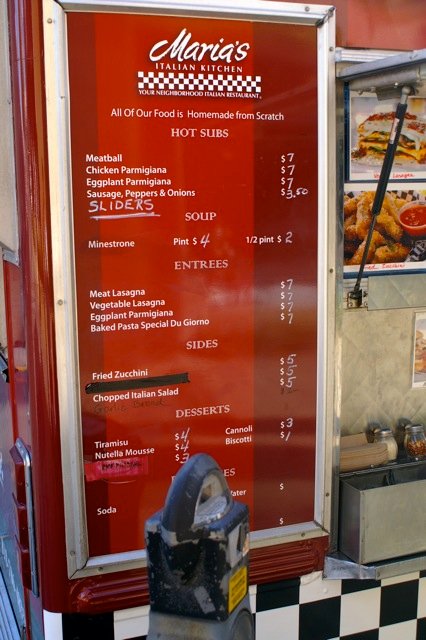 Mains:
Chicken Parmigiana sub sandwich $7
Baked Ziti(Daily Pasta Special) $7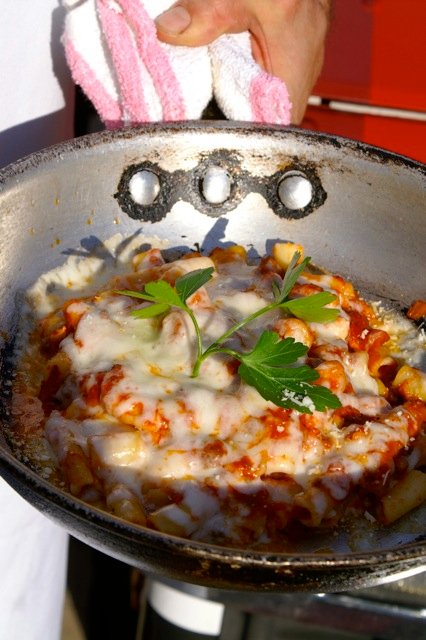 Sides/Extras:
Fried Zucchini $5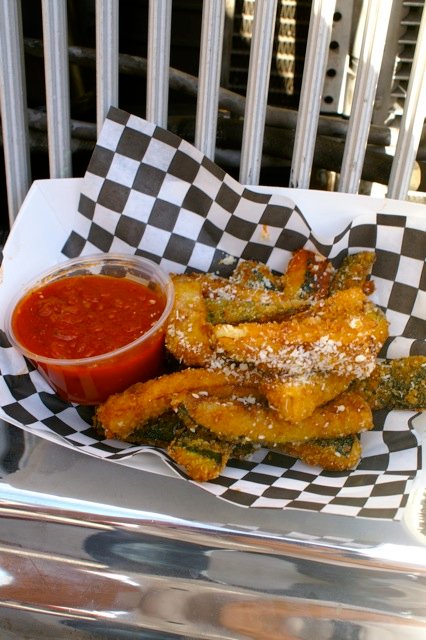 Chopped Italian Salad $5
Chips $2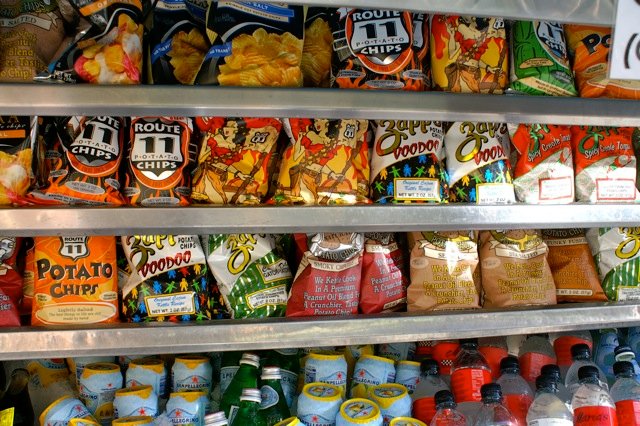 Homemade Desserts:
Tiramisu, Nutella Mousse $4
Rice Pudding, Cannoli $3
Biscotti $1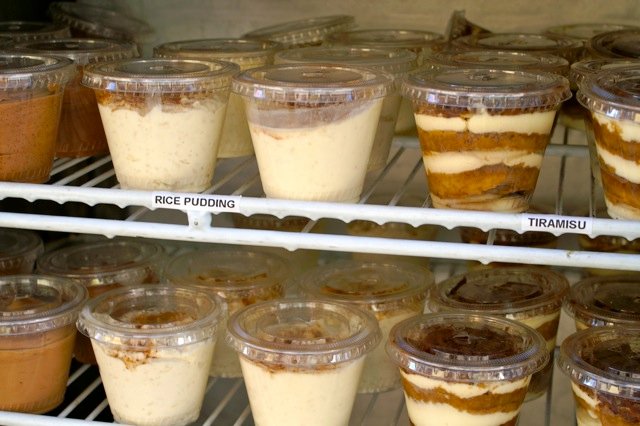 Average item price:
$6.50
Truck contact info:
Twitter: MariasTruck
Facebook: MariasKitchenLA
Website(s):
The truck
Mariastruck.com
The restaurant
http://www.mariasitaliankitchen.com/
Catering/Events:
Private event catering available via delivery(on site restaurants/banquet rooms) and now direct to your door via the Maria's truck. Please contact our good friend Nikki Schrader(Catering Sales & Events Director) at 213-623-3112 or email her at NSchrader@MariasItalianKitchen.com and she will make sure your party or event goes off without a hitch.
more info here
Strangest question asked:
A couple of drunk customers asked for Quesadillas and burgers but wound up settling for the Lasagna
Special Thanks:
To Madelyn Alfano(owner and founder of Maria's Italian kitchen) for taking time out of her busy schedule to meet with us today. The Westside Pavillion and the many passer by's including a postal service truck driver for stopping to get a fix of these tantalizing Italian street eats that we all grew up on, just slightly more portable for those on the run!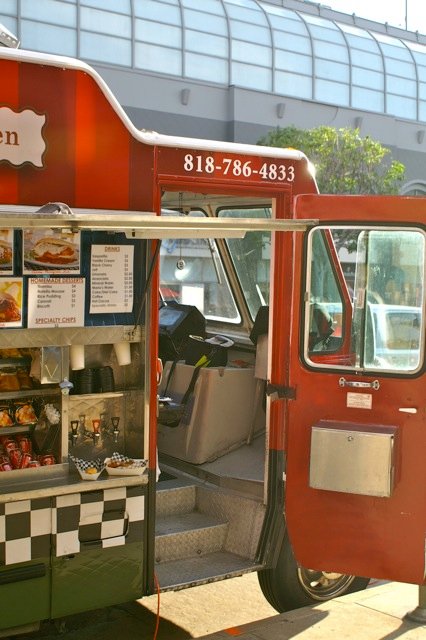 Itching to get your fix?  Check out my story and review of Maria's Italian kitchen here