Truck Name: Mandoline Grill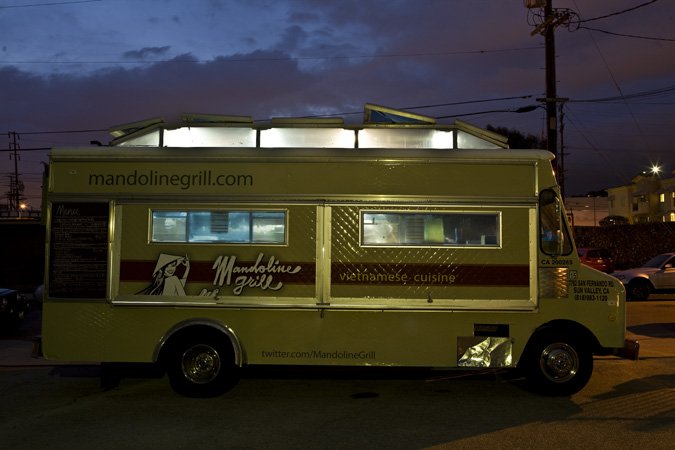 Truck Specialty: Vietnamese food for those looking for a mobile alternative to traditional Vietnamese restaurants. No need to go to Garden Grove just go to Twitter.
Truck Mission/About:
Vietnamese food with twists and turns built for Angelinos. LA vegans this is the truck for you.


Truck operators & Team:
Mong Skillman(owner)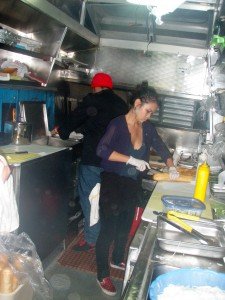 Tyson Balmores(cook/manager)
Payment: Cash is king around these parts. A $10 spot will feed you like a king or queen.
Truck neighborhood coverage:
Eastside LA to the beach: Glassel Park, Silverlake, Echo Park,(what, what) Pasadena, Eagle Rock, Downtown LA(where ya at). Follow Mandoline Grill on Twitter to see where they will be at next!
Tues-Sat(and available by appointment on other days)
Menu breakdown: Likes, must haves, etc…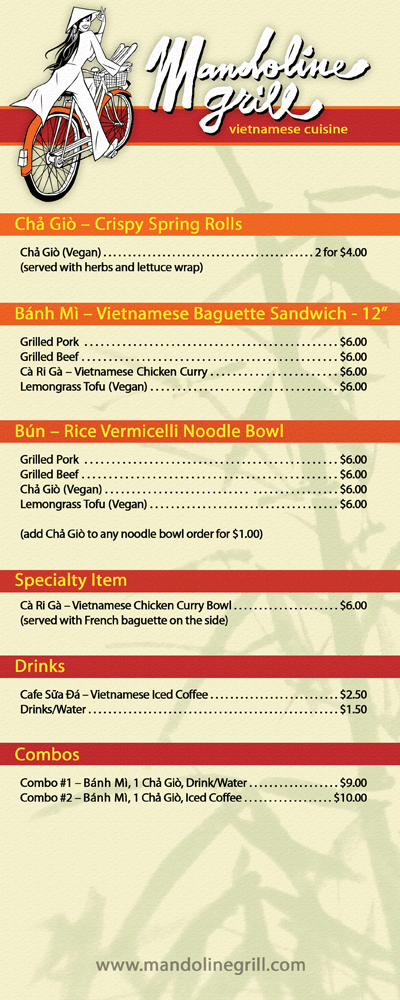 Mains: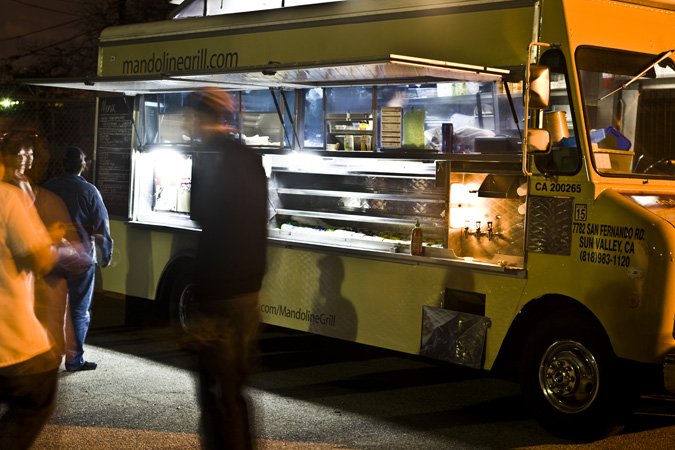 Banh Mi(Vietnamese Baguette Sandwich-12")
Grilled Pork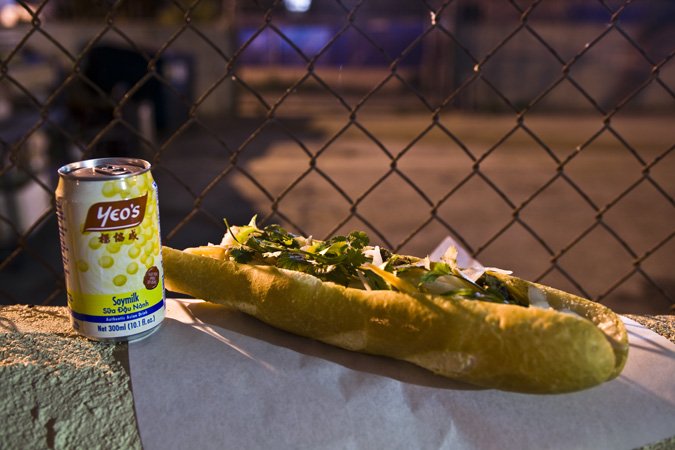 Grilled Beef


Vietnamese Chicken Curry
Lemongrass Tofu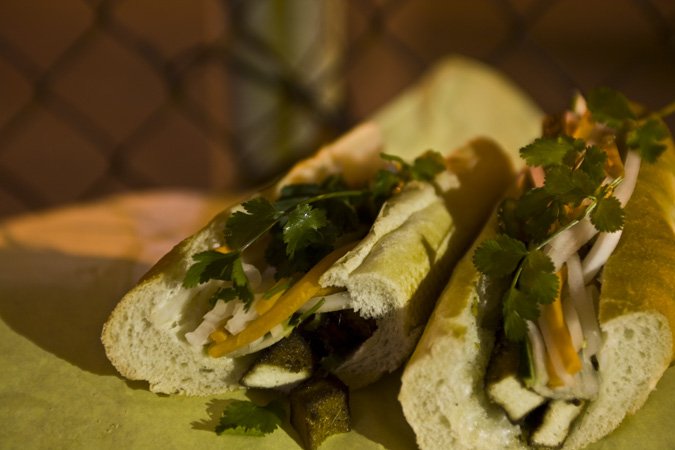 Bun(Rice Vermicelli Noodle Bowl)
Grilled Pork
Grilled Beef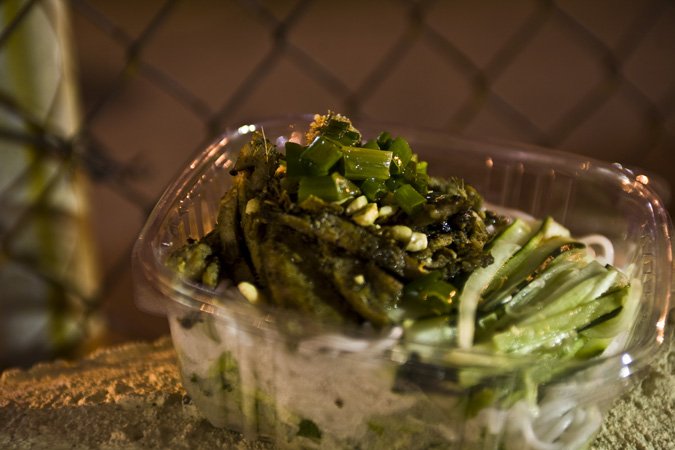 Cha Gio(Vegan)


Lemongrass Tofu(Vegan


Specialty Item:
Vietnamese Chicken Curry(Served with French Baguette)


Sides/Extras:
Cha Gio(Vegan) Crispy Spring Rolls: 2 for $4.00
Beverages:
Vietnamese Iced Coffee
Tropical Beverages/Water
****Can't decide what to order? Make it a combo and get the best of the menu with a spring roll, sandwich and beverage
Average item price: $6
Truck contact info:
Twitter: www.twitter.com/mandolinegrill
Facebook: Follow Mandoline Grill on Facebook
Website: http://www.mandolinegrill.com/
Private events: Available for catering. Big or small they do them all.
Strangest question asked:
Asked if there was meat in the vegan curry? Only in LA would you get a question like this. But guys, they don't call it vegan curry for nothing. Believe it or not, it really is vegan and it tastes really good!
Special Thanks:
And now its time to thank the newly opened Eagle Rock Brewery for providing an amazing location for truck fans and followers as well as the backdrop for our photoshoot for VivaLAfoodies.com with Zach Schueller from Zach Schueller Photography. Thanks to foodie and friend "Mr. Frank" for coming out and assisting the VLF crew. Lastly, we must give a shout out to the LA Street Food Ap crew(Patrick Green & Haewan Addis) for joining us and representin. Mong, Your food rocks and so do your positive vibes. Best of luck with the venture!