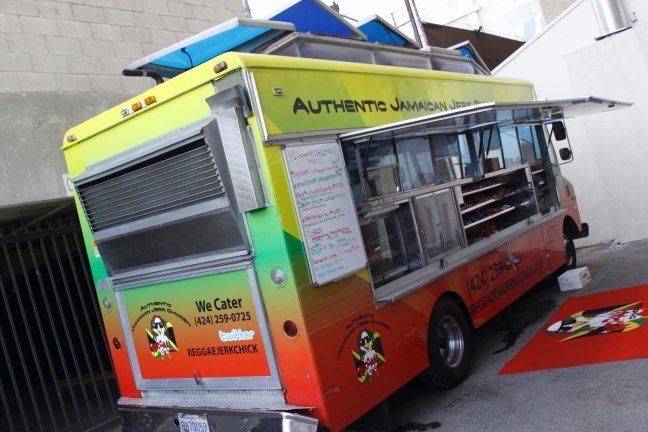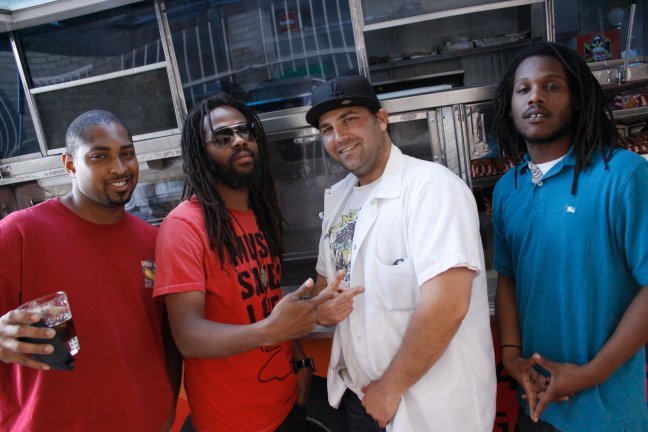 Truck Name: Reggae Chicken Truck
Truck Specialty: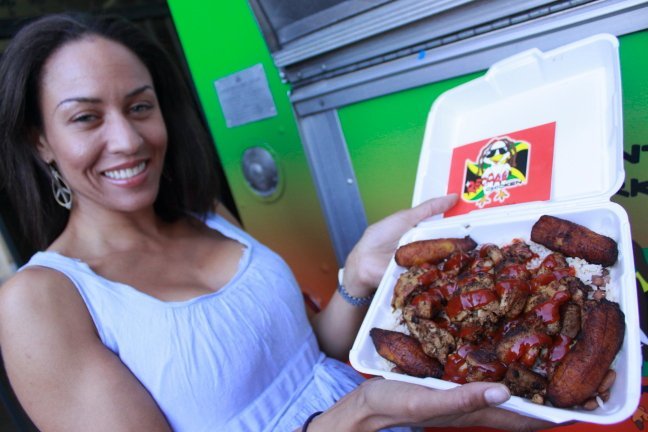 Bringing a taste of Jamaica to Angelinos. From Jerk chicken plates to island themed stuffed burritos, Reggae Chicken has something for everyone from vegetarians to meat eaters and all we have to say is one bite will make you feel irie and after two bites you will be "JAMMIN"
Truck Mission/about:
From the origins of Jamaican roadside food stands to the streets of LA, Reggae Chicken is a mobile food truck that is throwing it back to old school Jamaica one plate and reggae beat at a time. You are guaranteed to enjoy the island classics that will put a little "rock-steady" in your step.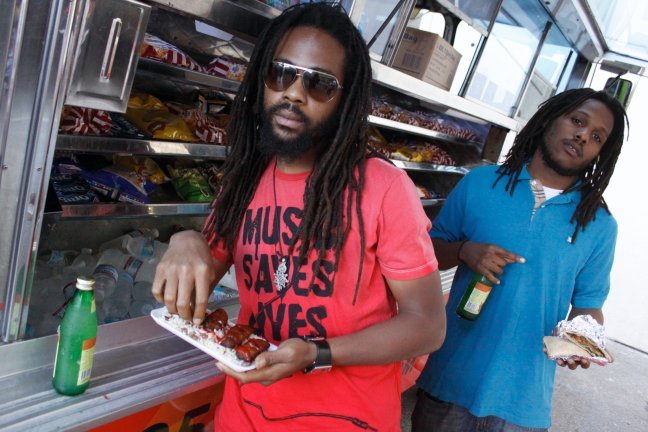 Truck operators & Team:
Regine Patterson(owner)(pictured in second photo and below)
Chris Patterson(co-owner)
Payment: cash only for now
Truck neighborhood coverage:
Downtown, Hollywood, Korea Town/miracle mile, Venice and Santa Monica. Expanding to other hoods daily in our vast "Concrete Jungle" known as LA
Menu breakdown: Likes, must haves, etc…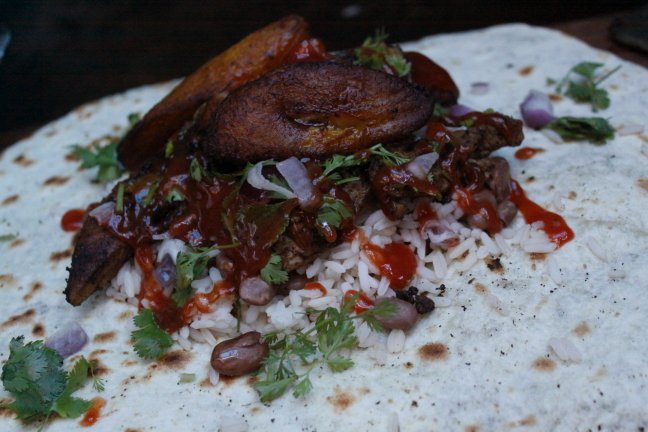 Mains:
Marley burrito
Reggae rice, chicken, plantains, onion, cilantro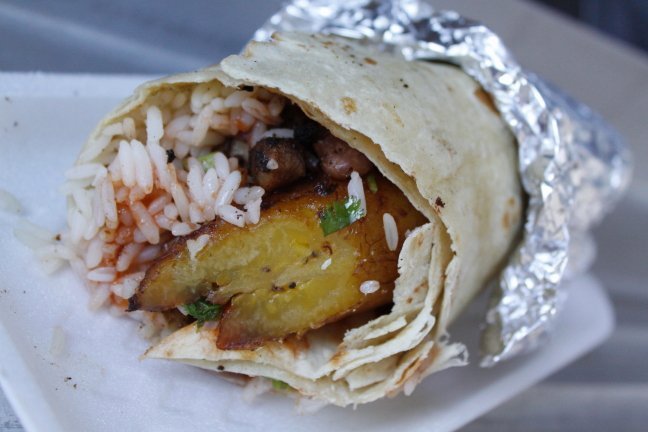 Jerk chicken wrap
Chicken, cilantro, onion
Jamaican patties
Beef, chicken, veggie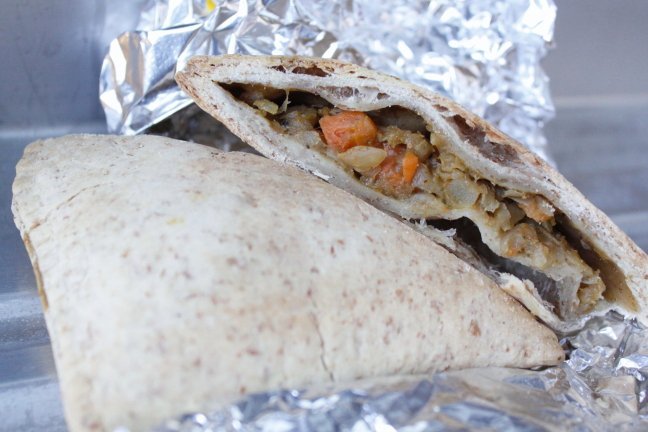 Sides/Extras:
Reggae rice
French fries
Fried plantains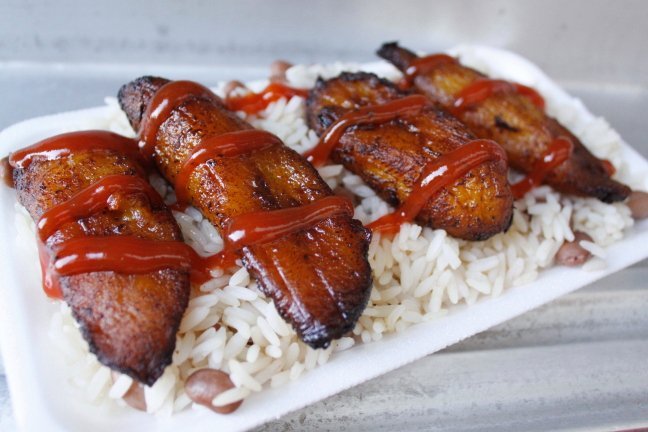 Jamaican sodas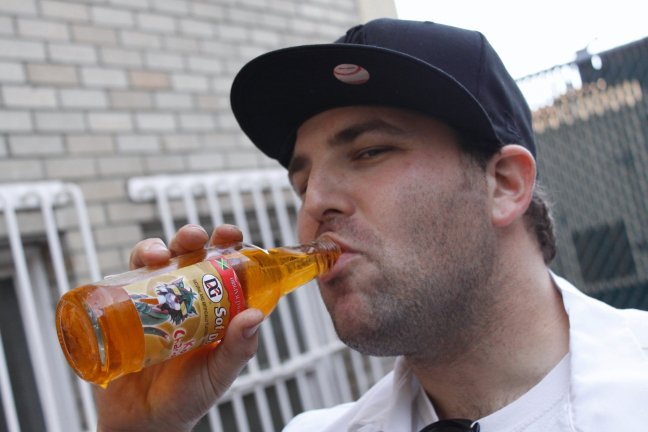 Average item price: $5-6
Truck contact info: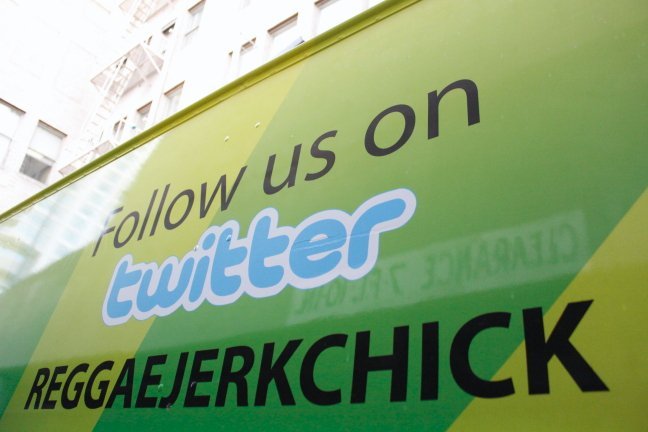 Twitter:
http://mobile.twitter.com/REGGAEJERKCHICK
Facebook:
http://www.facebook.com/pages/Hollywood-CA/Reggae-Chicken/336040827136
Website: N/A. Peep twitter for more info: Reggae Chicken
http://twitter.com/REGGAEJERKCHICK
Private events: contact the team from Reggae Chicken for rates and info at reggaechicken@gmail.com
Strangest question asked:
Will the Ginger Beer get me drunk? or Do you have any special herbs?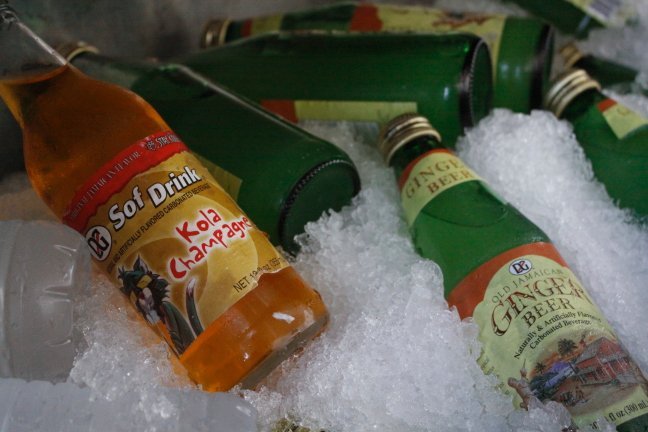 Special Thanks:
Go out to Cana Rum Bar Downtown for providing a top secret location for our tasting as well as a few of their signature cocktails.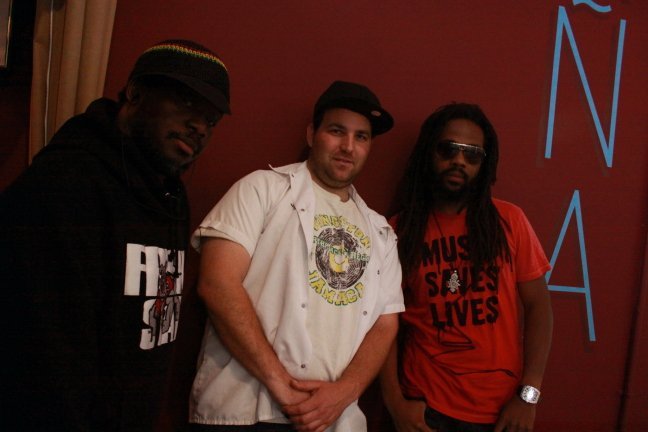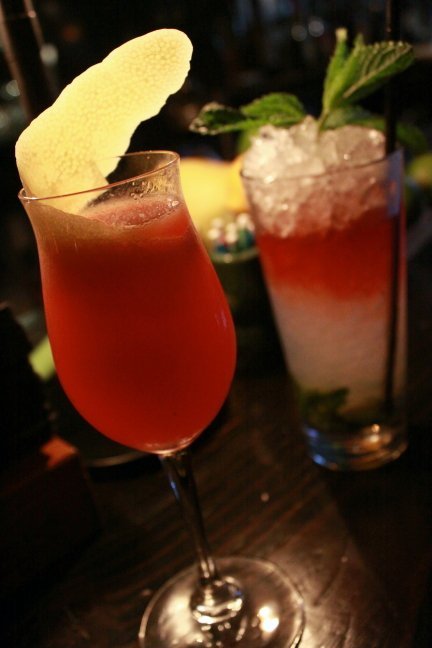 Extra special thanks to Rich Allen from Sagittarian images for snapping some amazing shots.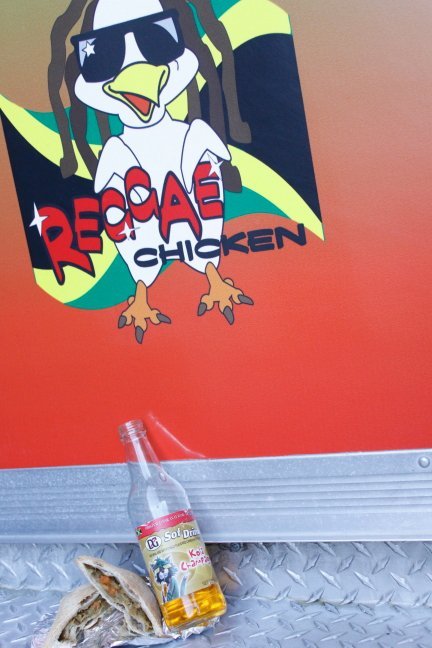 Big ups to Shaka Rock , Gyasi Gong and crew; our musical guests from the reggae band Blaze Mob for coming down and having some Jamaican vegetarian treats. Follow Blazemob on Twitter and facebook for upcoming LA shows that are Guaranteed to be a good time. To book the Blaze Mob contact Papa Jake and Shaka Rock.
We also want to give a shout out to Chef Patrick from ReggaeFlavas for chilling with us and enjoying some good vibes.
We will see Reggae Chicken very soon and I am sure after this you will stop the next time you see the red, green and gold. Reggae Chicken is at Cana Rum Bar on Thirsty Thursdays and Fiesta Fridays from 6-9pm. Follow them on Twitter for other locations and times.
This post is dedicated to the tragic violence occurring now in Kingston, Jamaica. We all hope that this comes to a close real soon because both VivaLAfoodies, Reggae Chicken and the Blaze Mob promote peace, positivity and one love!