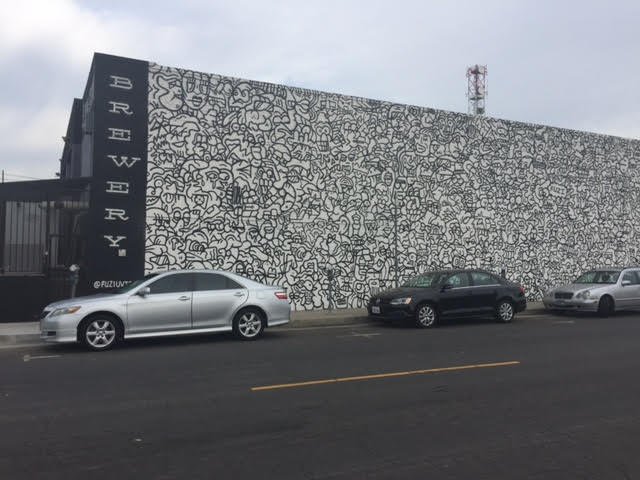 Boomtown Brewery's booming business started a little over two years ago and it never stopped. They just enhanced it by adding the cheese.
Alex Orieff with the Vagabond Cheese Company set up his pop up inside the large taproom pairing four hand selected cheeses with a flight of Boomtown's tasty beverages.
Boomtown is a large and in-charge brewing facility and event center in what seems to be a soon-to-be gentrified part of DTLA neighboring the 101 freeway and Los Angeles River. Different portraits of Ziggy Stardust greet you as well as paintings of sexy women in see-through clothing. Inside, the custom artwork continues with a behemoth gold owl mural. Community tables sit adjacent from the bar pouring beers with some of the most creative titles ever put on lagers, ales, and Goses.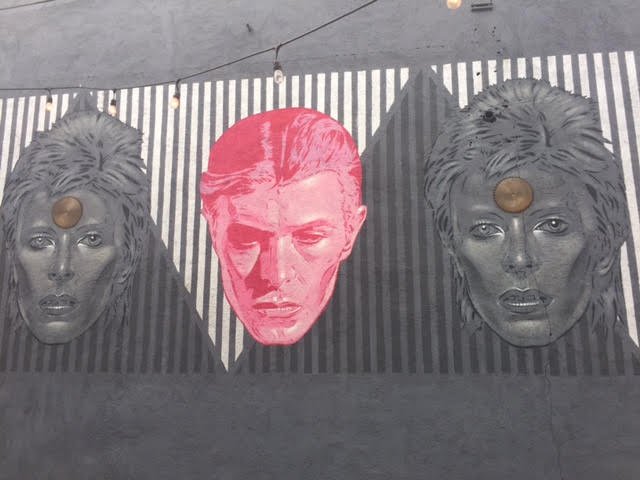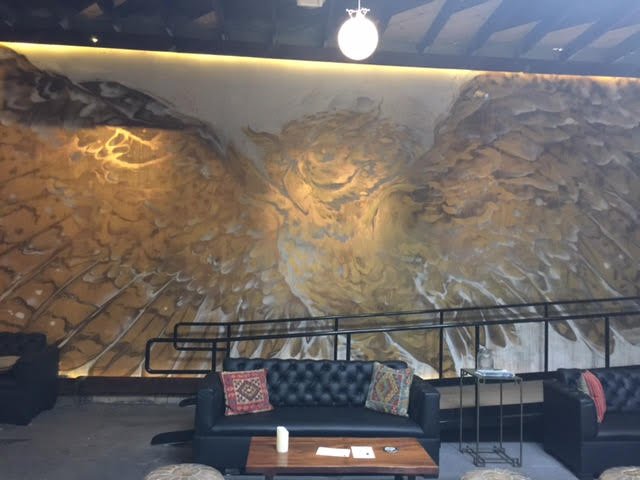 Sbrinz paired well with the "What Gose Around". The Sbrinz AOP, a hard cheese known in Switzerland as a nice substitute to Parmesan, mellowed the sour drink.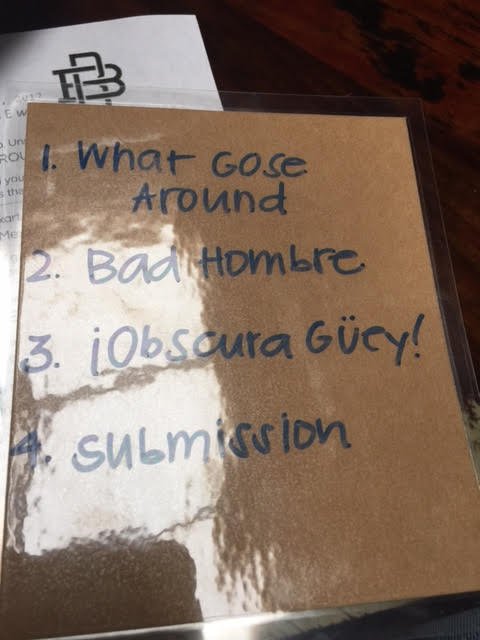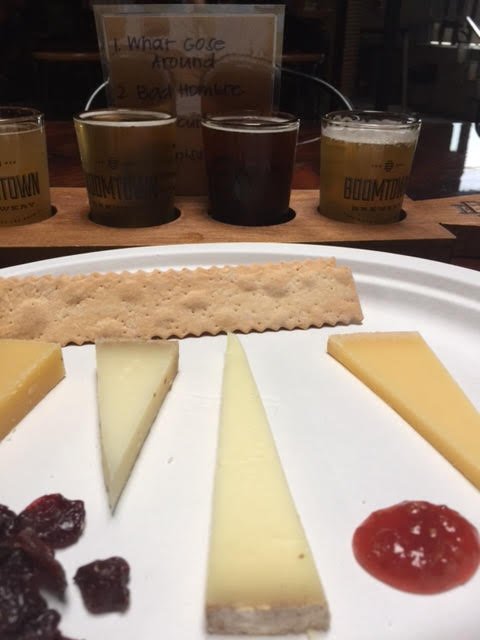 The acronym AOP is placed after some cheeses the make sure a cheese passes European regulations. It's like saying the cheese is Kosher in the metaphorical sense (definitely not the literal one).
A sweet sheep's milk cheese called Ombra coupled with Boomtown's Mexican lager, Bad Hombre was the second pairing. A nutty Ossau-Iraty AOP and a dense Vienna Lager called "Obscura Guey" went down the gullet next.
The two were followed by Boomtown's 13% Belgian Golden Strong Ale, Submission. If the GM told me the ale was brewed by monks themselves in Brussels, I would have believed him. The same tropes are there: banana and clove notes with hints of black pepper.
A slice of Saulnois aided the knockout punch. It's a saltier cheese than most (it comes from a region of France known for it's salt production). Silky at first and melted butter within seconds.
This is not the first rodeo for Boomtown hosting a traveling food shop. It's not the second or third time either. They have welcomed many and will continue to do so in the future.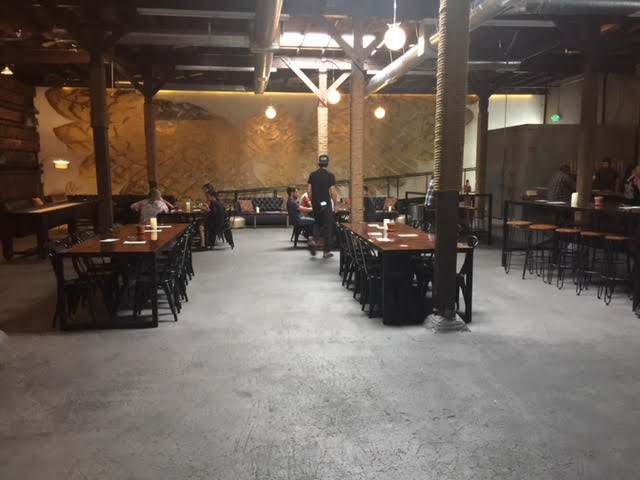 For more information on Boomtown Brewery, go to http://www.boomtownbrew.com/  and to hit up Alex Vagabond Cheese Company go to www.vagabondcheese.com
Article written by Monis Rose for VivaLAfoodies.com