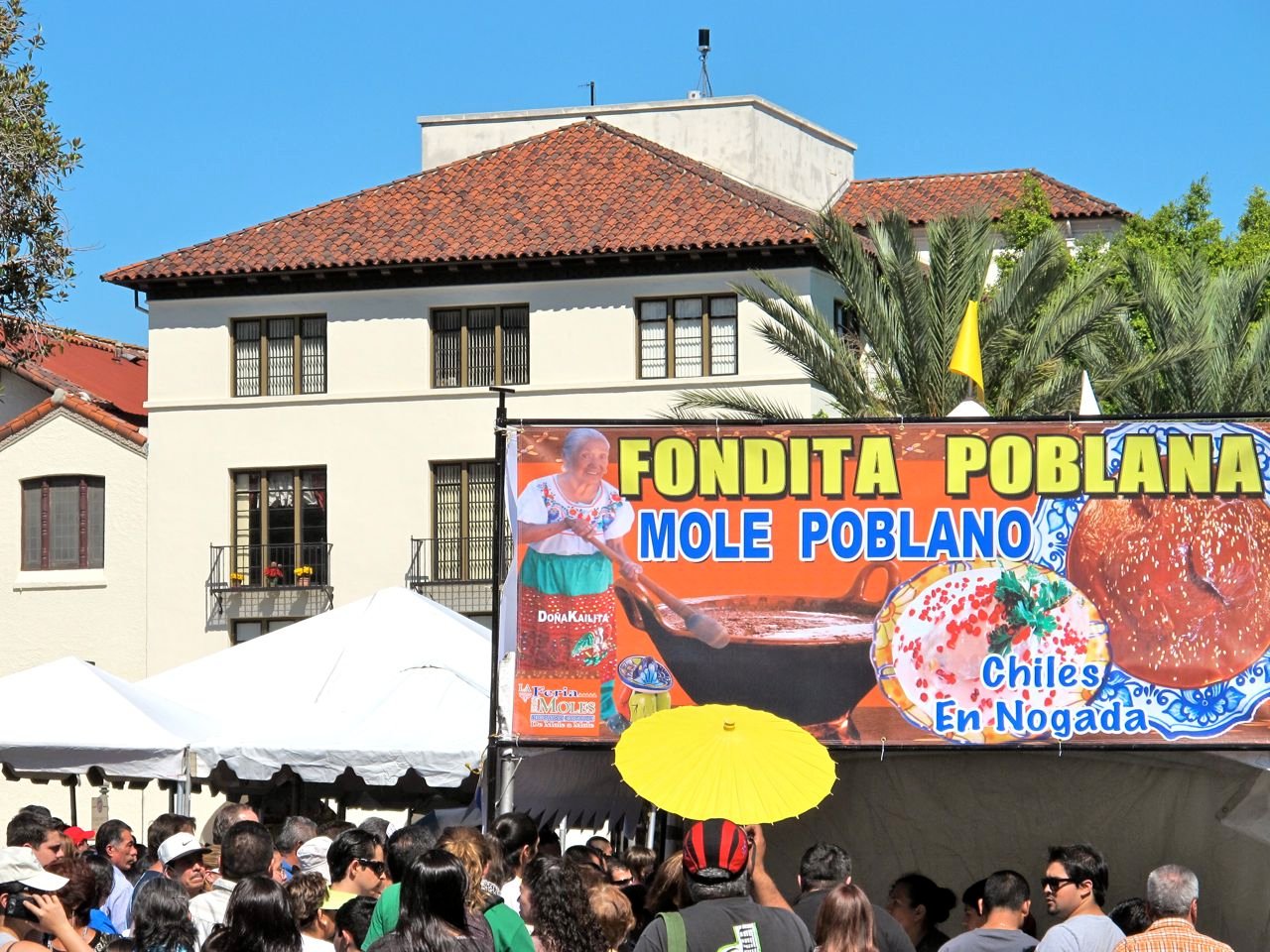 The 4th Annual 'La Feria de los Moles' held on October 9, 2011 literally made it rain, well maybe not in actual rain but in the form of an endless splattering cauldron of Latin flavors working together to demonstrate the powers and the essence of pure Latin Flava & SABOR to hungry Angelinos everywhere.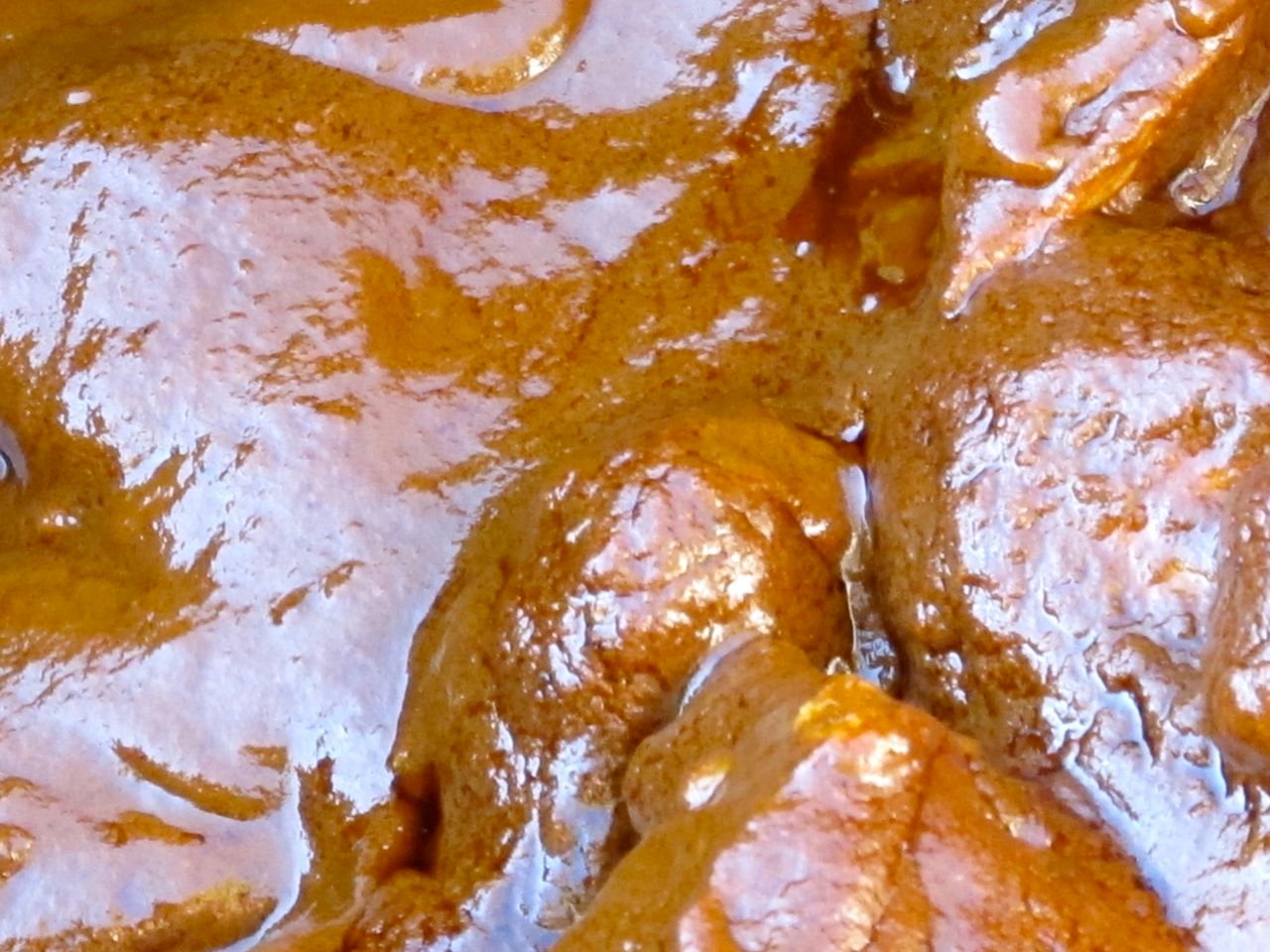 The festivals goal was to showcase the diverse culinary cultures that exist in Mexico and it focused on two infamous Mole regions that helped put this infamous sauce and style of cooking on the map. Puebla and Oaxaca are the originators of "the Mole" and the dish reflects the convergence of both Indigenous and Spanish cultures. Over 13 different Mexican Moles were on display and flavor profiles included sweet, savory, spicy and everything in between in La Placita Olvera(Olvera Street).
The "El Pueblo de Los Angeles Historical Monument" is an amazing structure and was once a part of Mexico and dates back to 1781. The Village or "El Pueblo" as it is know is a living museum that continues to be a historic site that showcases our cities diverse Native American, African American, Spanish, Anglo, Mexican, Chinese, Italian and French influences that contributed to its early development and are also a part of everyday life in the diverse melting pot known as LA.
So if you are asking yourself, what is mole the following explanation from the founders behind "La Feria de los Moles" will have you up to speed and you may even run for the border to your nearest Mexican Restaurant. "Three states in Mexico claim to be the origin of mole, Puebla, Oaxaca and Tlaxcala. The states with the best known moles are Puebla and Oaxaca, but other regions in Mexico also make various types of mole sauces. Moles come in various flavors and ingredients, with chili peppers as the common factor. However, the classic mole version is the variety called mole poblano, which is a dark red or brown sauce served over meat.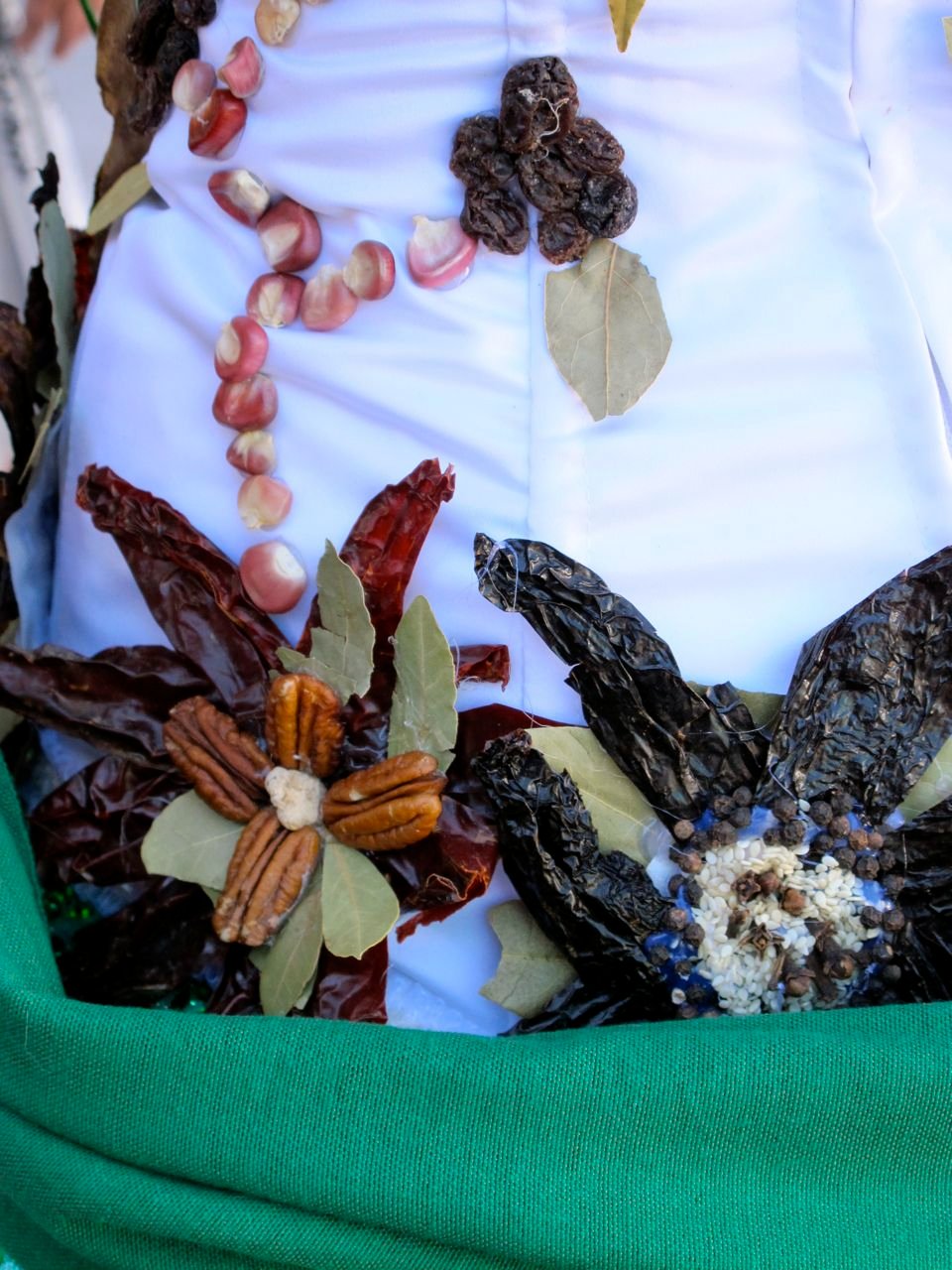 The dish has become a culinary symbol of Mexico's mestizaje, or mixed indigenous and European heritage, both for the types of ingredients it contains as well as the legends surrounding its origin." The event exclusively featured a culinary style battle between the signature Mole Poblano from Puebla and the traditional Oaxacan Black Mole.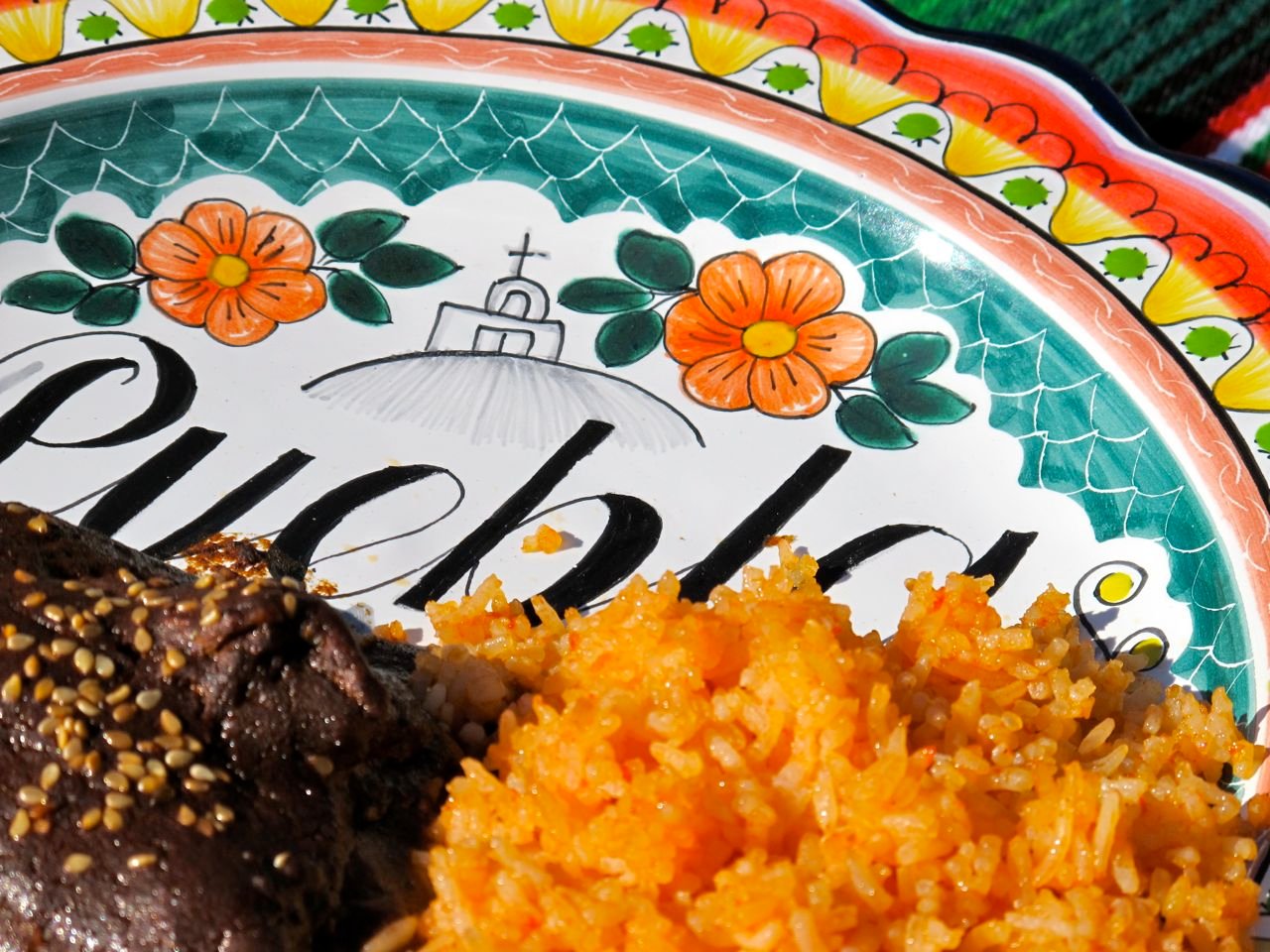 We were honored to have experienced 'La Feria de los Moles' right here in the City of Angels in the oldest part of the city. I am going to plead the 5th in this particular battle because both regions represented well for their recipes and what's the point of choosing one Mole out of 13 when you can eat them all. Viva Los Moles!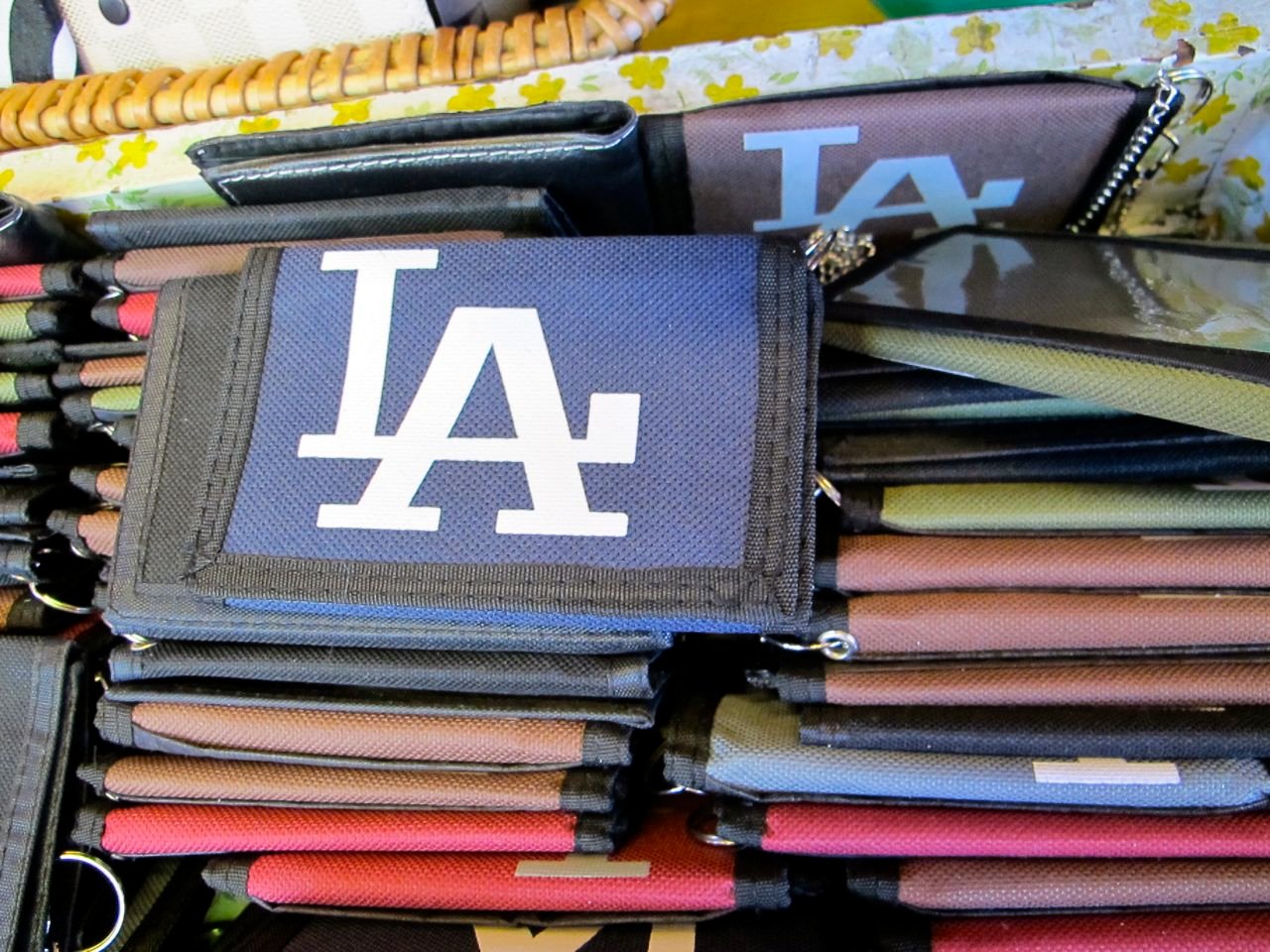 Thanks Remezcla and Vesper Public Relations– Los Angeles for including VivaLAfoodies.com in the tasty festivities.