Chronic is a term to define high grade herbal medicine, so it's no surprise that Chronic Tacos out of southern California choose to associate their food with being high quality or in other words "the sh*t.
That being said, it only made sense for two close longtime childhood friends from Hermosa Beach to bring the Chronic Tacos to the South Bay and plant roots nearby in Redondo Beach. Drizzle in some celebrity skate antics from Jackass star and pro-skater Wee-Man and you have a recipe for success. Blake Peterson, who is also a Photographer, Tattoo Artist and partner with Wee, made it all a reality in April 2010.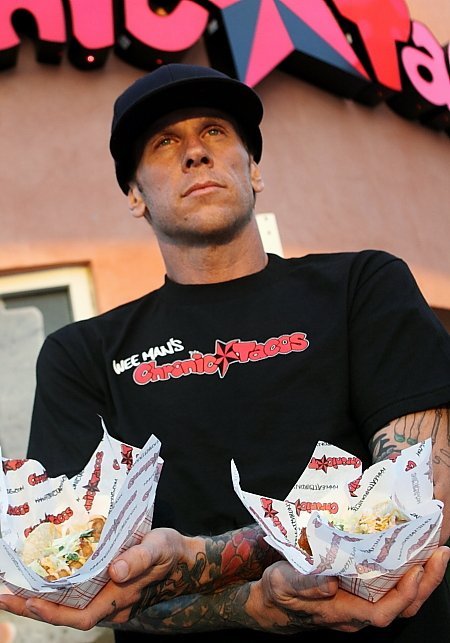 The vibe is laid back and the stores decor pays homage to California surf and skate culture. Reggae, dub, ska and California surf rock can be heard on the restaurants sound-system. A Mexi-Cali vibe at the beach and great authentic homemade Mexican food; what more can you ask for? Maybe some spicy Gringo Bandito habanero hot sauce from Wee-man's comrade and local musician, "Dexter" Holland from the Rock band "The Offspring" to top things off and push you to your Scoville limits.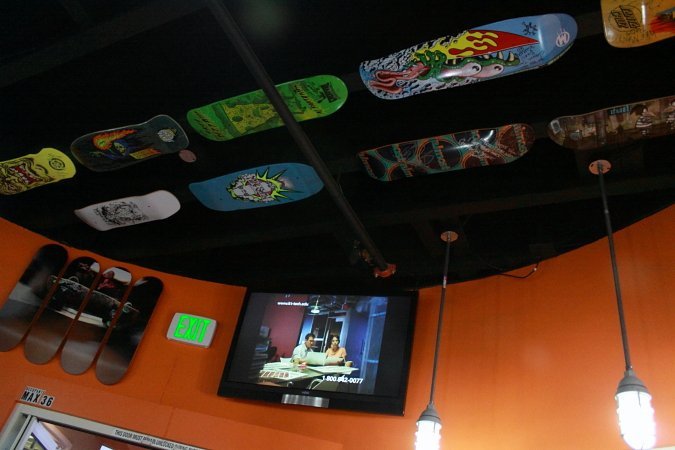 Wee man is of Hispanic decent and has always had a passion for Latin food so when Blake approached him with the idea of opening up shop in his home town, it was a no brainer. All recipes at Chronic Tacos are authentic and everything is made from scratch, so don't expect to see any bulk cans.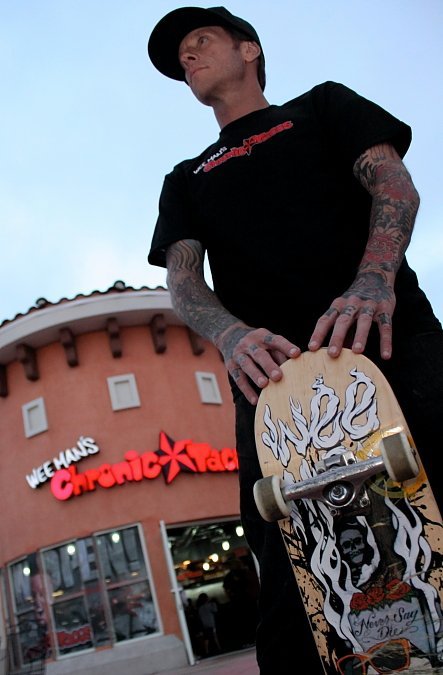 Chronic Tacos menu is loaded with many "dank" selections including the following:
1. Carne Asada burrito
2. Breaded fish taco(Baja Style)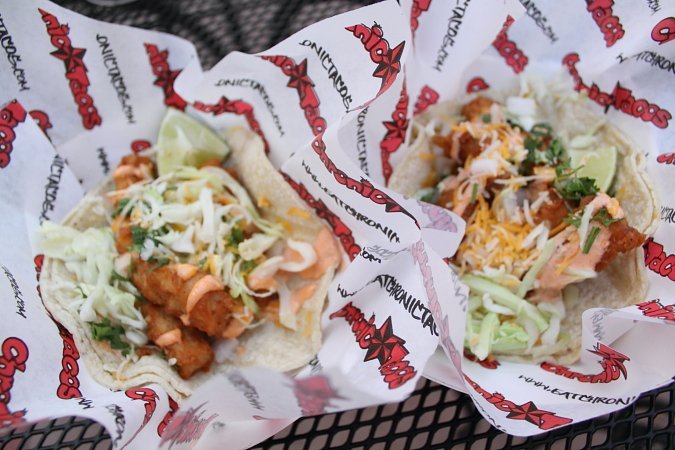 3. Al pastor torta
4. Taquitos(Beef/Chicken)(rolled tacos)
5. Carnitas tostada
On our visit we went with the Nachos loaded with sweet and savory homemade Carnitas and topped with Chronic Tacos top secret Baja sauce. A meal in itself and enough for a the most intense case of the munchies, we naturally wanted more.
So since we were still in the grubbing mood, we took down the breaded fish tacos. You can always judge a Mexican restaurant by their fish tacos and C.T.F.T. passes the test.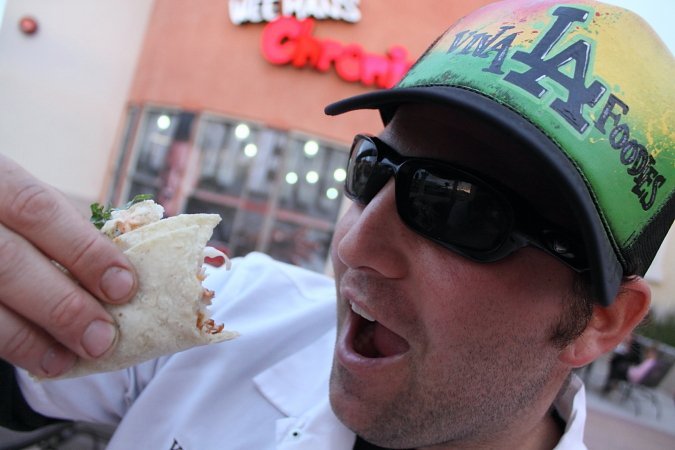 Wee has many favorites and often can bee seen chowing down on the al pastor or Carnitas tacos or knawing on a breakfast burrito on weekends. He is stoked to be involved in the restaurant biz and doing business in his South Bay community. This allows him to give back to his friends, fans while creating jobs and helping the local economy. Restaurants have been hit hard by the recession, but Chronic Tacos has been resilient and continues to create jobs for residents. Blake explains that "Wee-Man" is a giving guy who gets a thrill out of helping out those in need.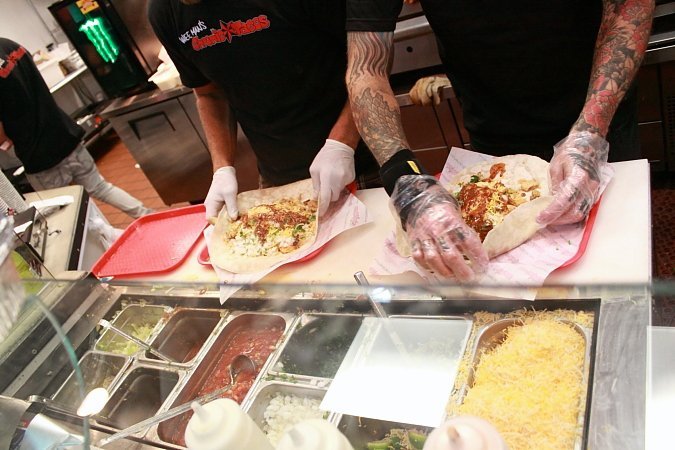 Wee-Man is a philanthropist at heart despite his tough Jackass exterior. Jason Acuña (aka Wee-Man) will soon be coming to a theater near you in the new film Jackass 3D. Drop by Wee Man's Chronic tacos and see why the tacos and burritos are "da kine" and why they taste like nothing else you have tasted before. The best part is that you never know where and when Wee Man will pop in or out or both and this just makes the experience that much more fun.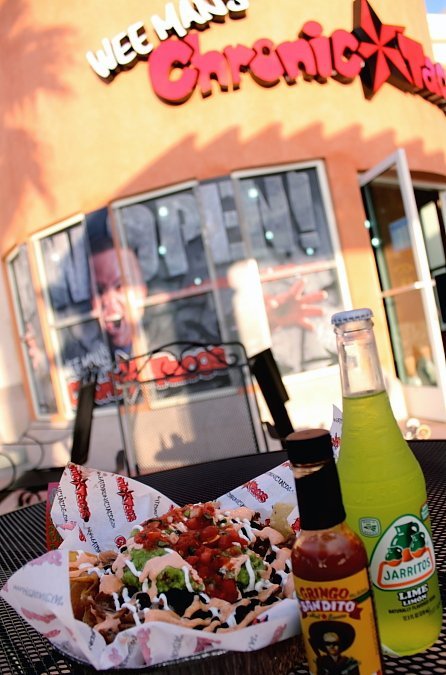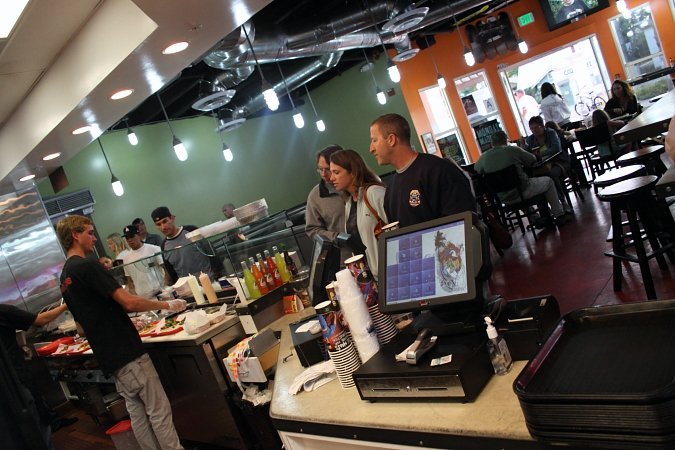 Special Thanks to Blake Peterson and Wee man for having our crew down to the shop.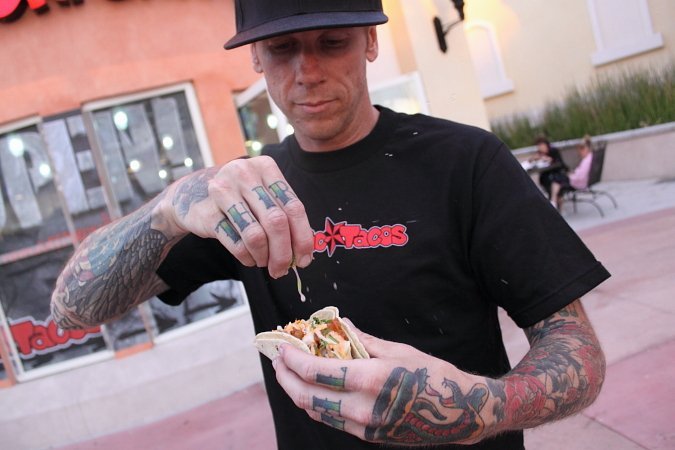 Photography by Rich Allen of Sagittarian Images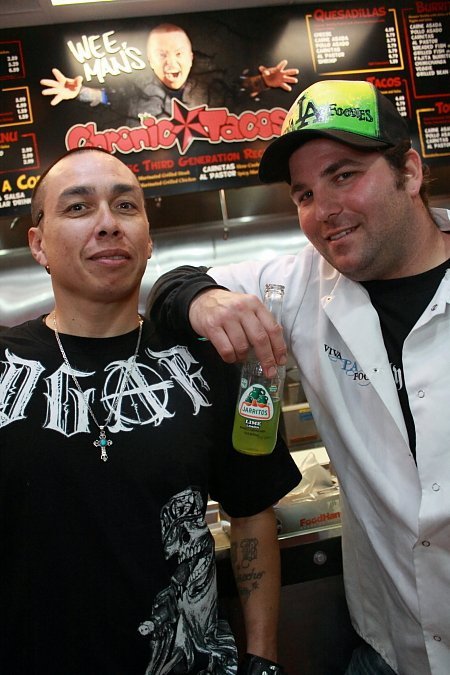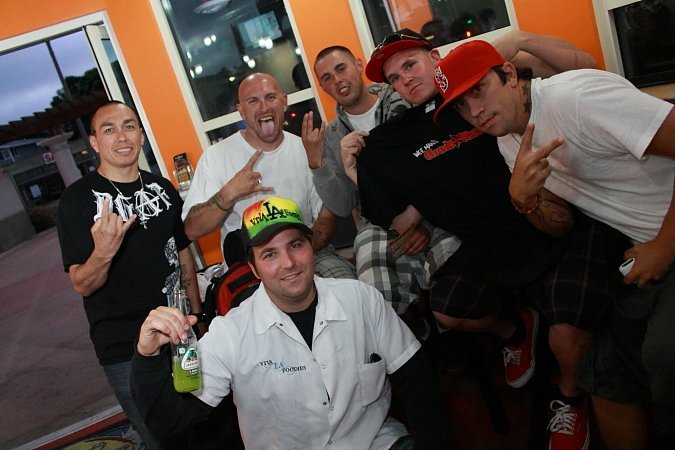 Wee-Man's Chronic Tacos
306 S Pacific Coast Hwy
Redondo Beach, CA 90277
(310) 316-8226
www.eatchronictacos.com