Simon Says: Make a reservation!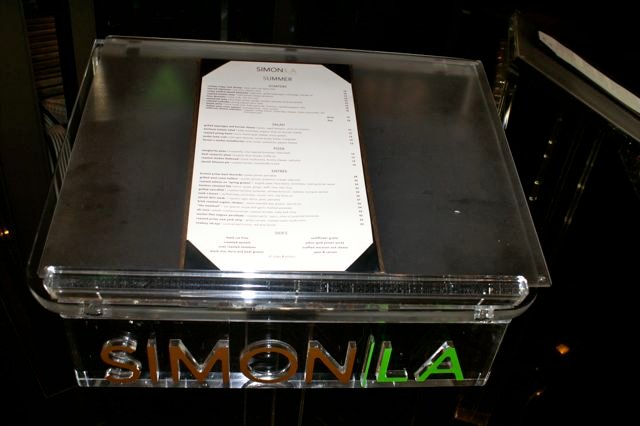 Last Thursday, we embarked on a guys night out of a different kind. Our mission was simple; To taste, savor and experience the flavors of SimonLA's new seasonal summer menu that rolled out a little over a week ago.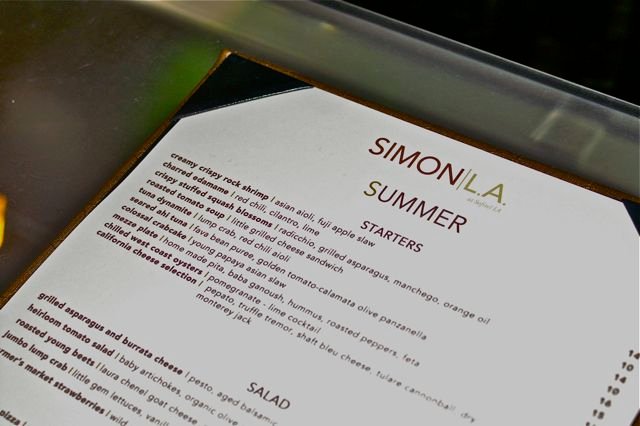 Simon Says: Sit back, relax and enjoy the vibes!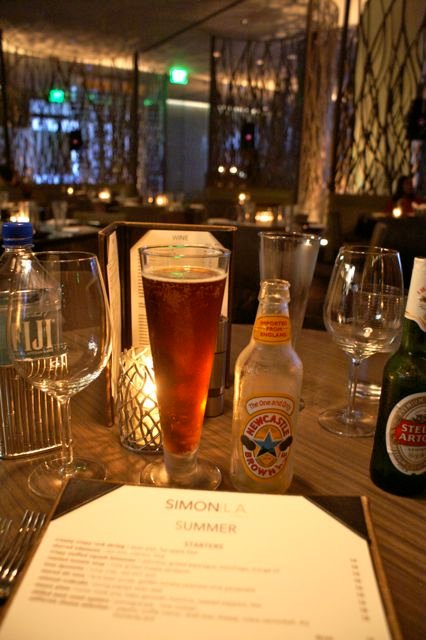 It is not often in LA, that we take the time to "DINE" due to our busy schedules, but Chef Kerry Simon's new Summer menu will entice you to do just that.
Simon Says: Eat local!


Locally sourced fresh seasonal Ingredients from the farmers market are artistically composed into extraordinary plated masterpieces. Every ingredient has a purpose and add seasonal flavors to the dynamic dishes.
From Fava Beans to Broccolini, heirloom tomatoes and gastronomic cheeses, Chef Simon uses the finest ingredients to translate his culinary vision into a Palette-al symphony for patrons looking for a little something different in LA, with an eco-sentric motive.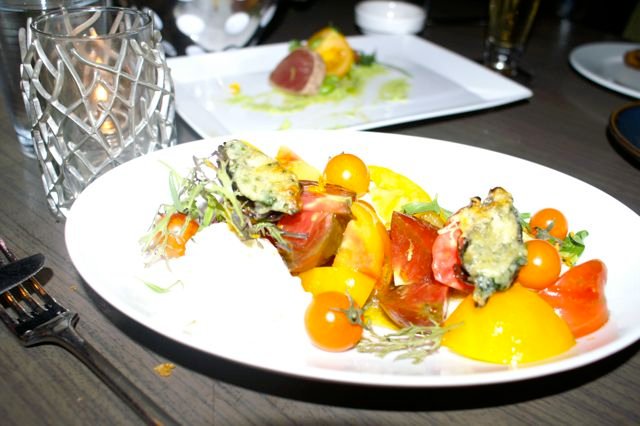 From each course to the next you will be salavating in anticipation of what is to come. Sharing dishes is encouraged because you will not want to miss a bite of flavorful tasty goodness.
Simon Says: Chill Out!


SimonLA is a Modern eatery in Beverly Hills with an art nuveau earthy vibe and appointed with natural materials showcasing the four elements of nature. The open kitchen cranks out American comfort food with Asian influences like a power ballad from Journey.
Simon Says: "I wanna to rock and roll all night, and party every day"


Chef Kerry Simon, The Rock n'Roll Chef has cooked for some of Rock's greats and has earned acclaim within the Hollywood community for his innovative style. From Bowie to Keaton and an appearance on Iron Chef America, Kerry has recently expanded his brand to Las Vegas.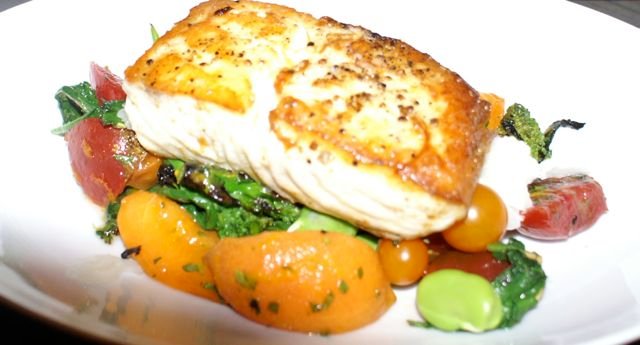 Simon Says: Save room for dessert!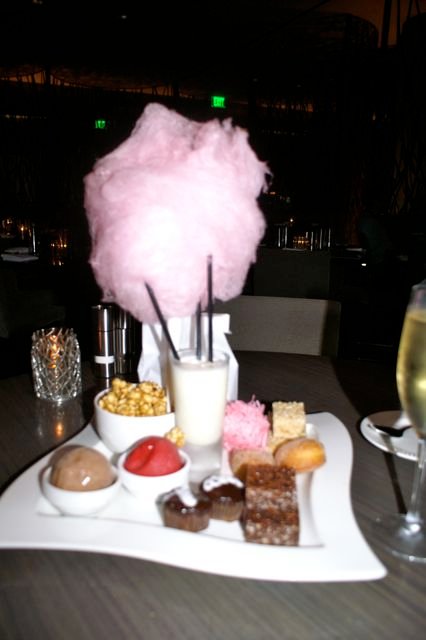 After a three hour dining tour and SimonLA's signature "Junk Food" dessert platter we felt accomplished. We relished in every bite, every flavor and experienced the best of LA dining at the Sofitel Hotel in Beverly Hills. Who says guys night out has to be ordinary, when it can be extraordinary. So the next time you want to take the opportunity to dine, make SimonLA the place and make sure you get there before the seasons and the menu change. Fortunately, the Truffle Mac and Cheese is here to stay!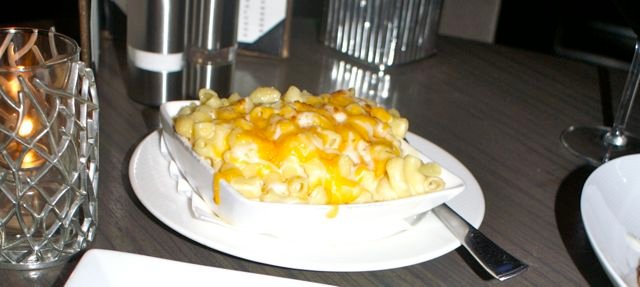 SimonLA Menu highlights at a glance
STARTERS
Seared ahi tuna l fava bean puree, golden tomato-calamata olive panzanella
SALADS
Heirloom tomato salad l baby artichokes, organic olive oil, burrata cheese
Farmer's market strawberries l wild rocket, pistachios, pepato cheese
ENTRÉES
Grilled west coast halibut l scarlet quinoa, pistachio, orange reduction
Market filet mignon persillade l toasted garlic, rapini, olive oil poached tomatoes
SIDES:
Truffled macaroni and cheese
DESSERT:
Junk food platter
Simon LA
8555 Beverly Blvd
Los Angeles, CA 90048
http://www.simonlarestaurant.com/