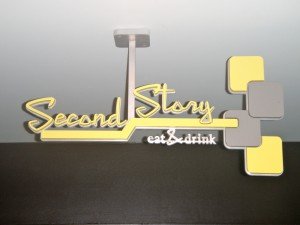 Second Story at the Belmar Hotel in Manhattan Beach is a hidden treasure that local residents, Angelinos and visitors alike have been flocking to since their opening 2 years ago. Second Story prides itself on serving up California Cuisine with the same contemporary flair and design that the Belmar radiates with. Think W Hotel, Viceroy and Spago all rolled into one. Their beliefs in sustainable practices and the utilization of locally sourced ingredients make Second Story Restaurant an asset to both Los Angeles and surrounding communities. Creative cuisine and premium ingredients ensure that you will only get the best. Sit back relax and let Second Story take care of the rest.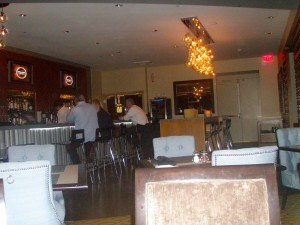 We had the pleasure of having Emir Dedic, director of Food and Beverage for the Belmar hotel as our host for the evening. He provided us with amazing service and arranged a one on one tasting guided by Executive Chef, Vania Almeida. She took us on a journey through the Second Story repertoire and treated us to some off menu delights in the process.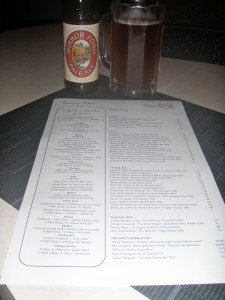 In the theme of Sustainability we began with beverage selections that embody just that. From a micro-brewed Mirror Pond(Oregon) Pale Ale to an ECO-tini with Veev Acai(Carbon Neutral Acai Spirit) we paid homage to local and socially responsible alcohol before starting our meal.


As soon as we had taken our first sip a chef "amuse-bouche" arrived at our table to tease us a little bit and get us into the mood for the evening. The miniature "taco-like" tortilla round was topped with skirt steak, guacamole, caramelized onion and micro-cilantro. Loaded with flavor we had no idea what to expect from the other courses, but we relished in the mystery of being at the mercy of the chef.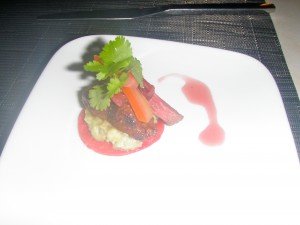 Shortly thereafter our Appetizer course arrived. The plate consisted of a "duo of salads"(Caesar & Calamari)presented in chef Almeida's own creative way. The Caesar salad was placed in a Parmesan tuile basket and was a play on an American basket of french fries and was completed with a fry shaped crouton . Along side the basket was a Calamari salad dressed with homemade vinaigrette, roasted red peppers and artichokes. This wonderful Italian themed presentation illustrates the versatility of Second Story and the chef's skilled attention to detail.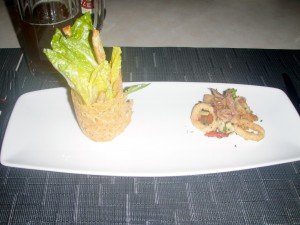 Our entree courses were equally dynamic in composition and flavor. The menu blends flavors that will make your mouth and senses go wild and were evident in our selections. Both the Horseradish crusted Alaskan halibut wild mushroom risotto, roasted beets and four citrus reduction and the Rib eye cap steak with chipotle Demi glaze,garlic potatoes, marinated tomatoes and grilled romaine hearts were made of ingredients balanced in harmony creating a multitude of flavor notes and impacted all of our senses.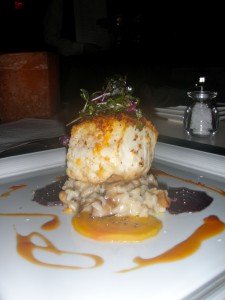 No matter your fancy for beef, poultry, seafood or vegetarian you will not be disappointed at Second Story.
Just when we thought we were full our Desert arrived courtesy of Becker's Bakery of Manhattan Beach. A cupcake medley of miniaturized cupcakes was plated with 4 equally flavorful versions; Lemon, Red velvet, Vanilla and Chocolate. No sugary morsel had a chance of being left behind and all were gobbled up before our server had a chance to come back and check on us. Bring your friends by Second Story or have your next private party at one of the restaurants private party lounges. Think of Second Story as a tree house for adults with mature food and beverages.


Second Story Restaurant
3501 North Sepulveda Boulevard
Manhattan Beach, CA 90266
310-750-0312
http://www.secondstoryrestaurant.com/