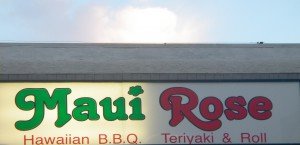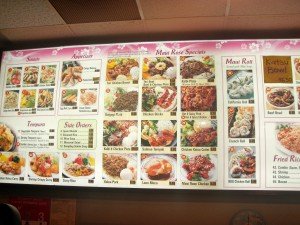 Whether it's a Loco Moco, Beef Pot-stickers or Crispy Shrimp Curry, Maui Rose has Hawaiian BBQ covered in Hermosa Beach. Mike Radke(Chef/owner) and South-Bay local brings his passion for quality food and his positive energy to his guests. From the moment you enter his restaurant you are treated like family and Maui Rose prides itself providing great tasting reasonably priced pacific rim cuisine.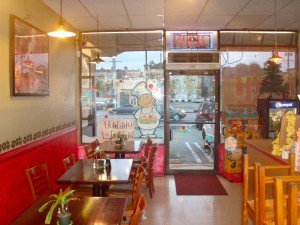 Maui Rose has become the local haven and grub stop for Hermosa residents for the past 6 years. Feeding everyone from Surfers to business people in the South-bay, fans of Maui Rose have been loyal and keep coming back for more. I have been doing just that since I discovered this Hermosa gem a few months back.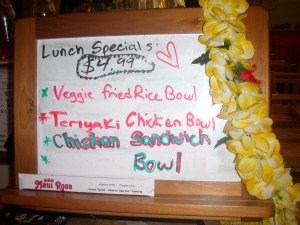 I fell in love with Hawaiian cuisine in Kona, this past summer and now I have a place where I can experience the nostalgic flavors of the Island with Chef Radke's creative Island creations and some mainland items thrown into the mix. At Maui Rose there are always new chef specials and it's always a trip to just tell Mike to make something good if you don't feel like ordering of the menu. He is a chef that understands his customers and knows his food. You will not find bottled marinades or dressings because everything is made from scratch at Maui Rose.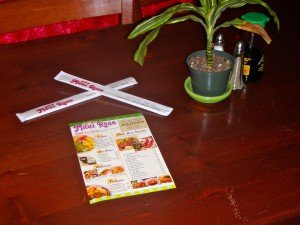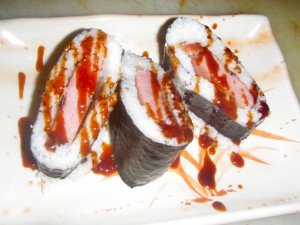 Order al-a-carte or opt for a combo and sample several items. We chowed down on the Combo Special (#46) Chicken Katsu Cutlet and Kalbi plate with Miso soup and Maui Rose Garden salad. This was the perfect amount of food and an explosion of flavors; the ultimate Umami experience.


Radke's own touches are evident throughout the menu. His version of Miso soup is garnished with sesame seeds, scallions, carrots, and cabbage and these touches add a nice crunch to each bite. The Garden Salad is liberally coated with his own homemade Asian vinaigrette and is a perfect way to start your meal. Toss in some egg rolls and some pot-stickers and you have a complete meal.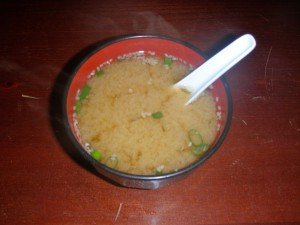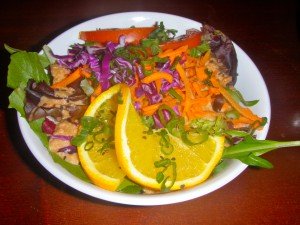 The Chicken Katsu is lightly breaded and flash fried in trans-fat free oil and has a nice healthy crunch. Radke's Kalbi pays homage to Korean bbq and one bite of his Kalbi-marinated Korean spare ribs and you will feel like you took a trip to Korea-town without the traffic. Complete your meal with a side of Macaroni Salad and White Rice and you are all set. Other house favorites are the Kahua pork plate and the Bulgogi plate. Sip a Hawaiian punch and will think you left the mainland(no plane ticket necessary).


No matter what your Asian fancy is, Maui Rose has you covered. Just tell Radke what you are in the mood for and he will take care of the rest. For a happy ending of all happy endings try an order of crispy bananas for desert and you will leave with a smile on your face. Sit back and take in the Hawaiian sounds and reggae rhythms on the boom-box and taste for yourself why Maui Rose planted its roots in Hermosa Beach.


Event catering and take-out is also available. Visit the website or call Maui Rose for more information @ 310-999-FOOD.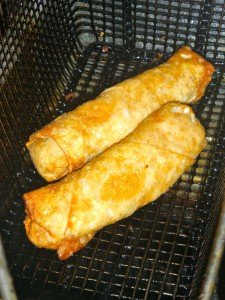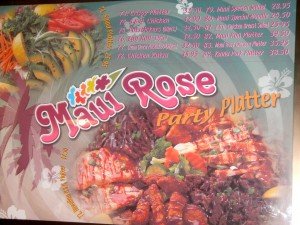 Maui Rose
450 Pacific Coast Highway
Hermosa Beach, CA 90254
(310) 372-2419
http://mauirosehermosa.com/Main.html