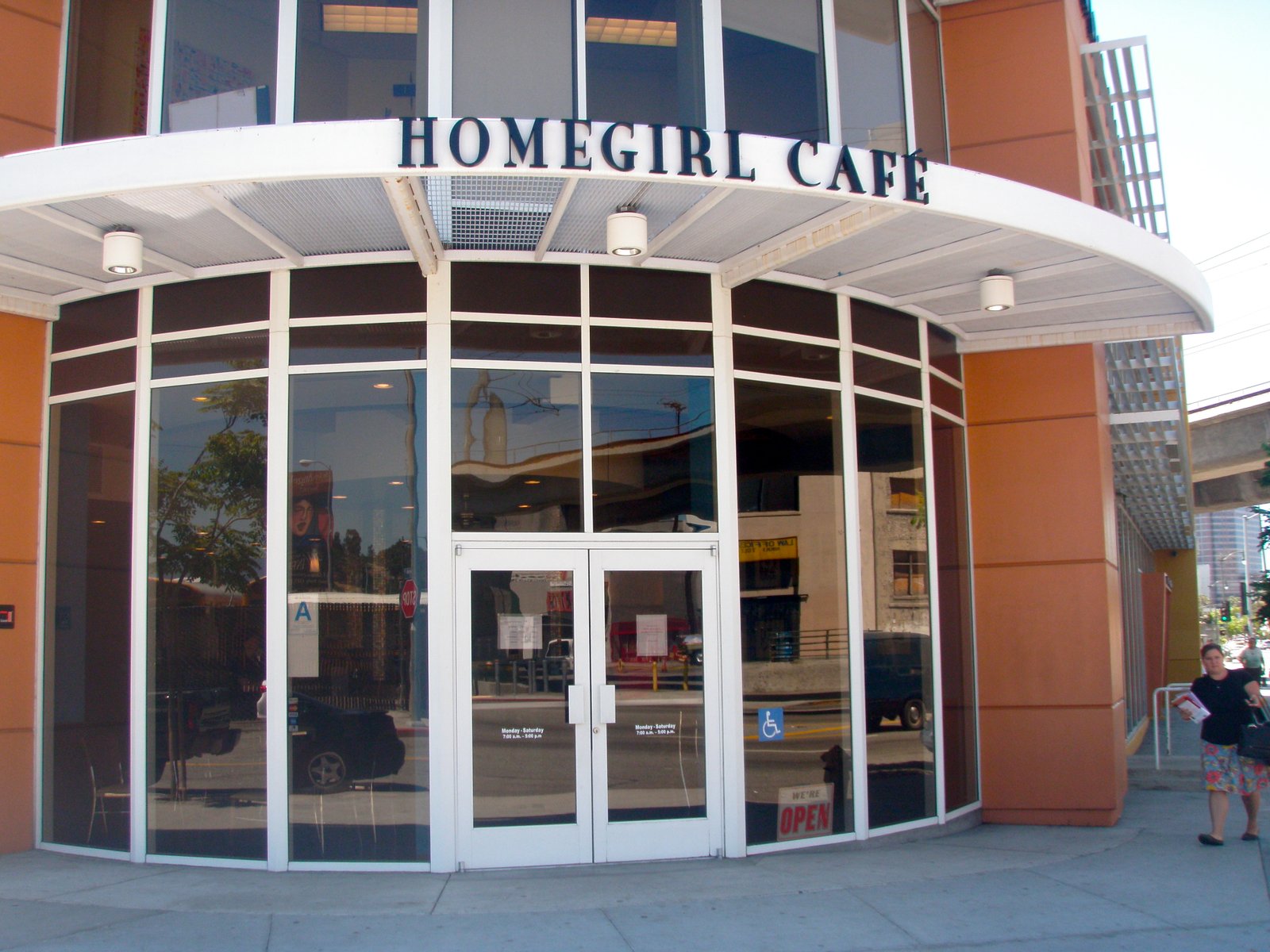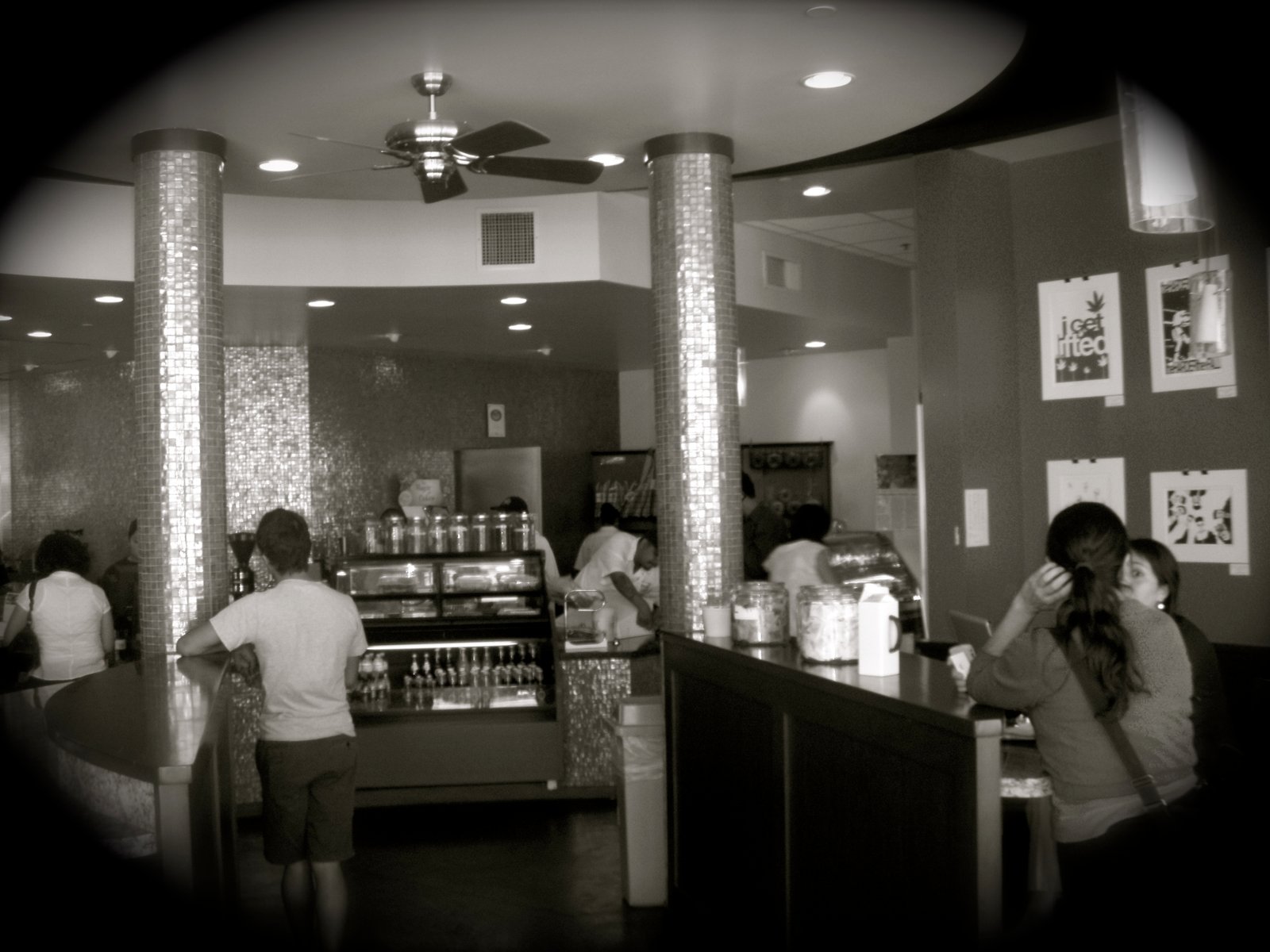 Homegirl cafe and Homeboy bakery truly capture the heart and soul of Los Angeles. Unlike most other restaurants that are strictly brick and mortar institutions serving some genre of cuisine coupled with a themed interior space, Homegirl cafe & Homeboy bakery both go way beyond your typical Los Angeles dining experience. It is a restaurant, bakery, art gallery, and for its employees a second chance to make things right. You can feel its pulse from the moment you walk through the door and are greeted by the hostess to concluding your meal..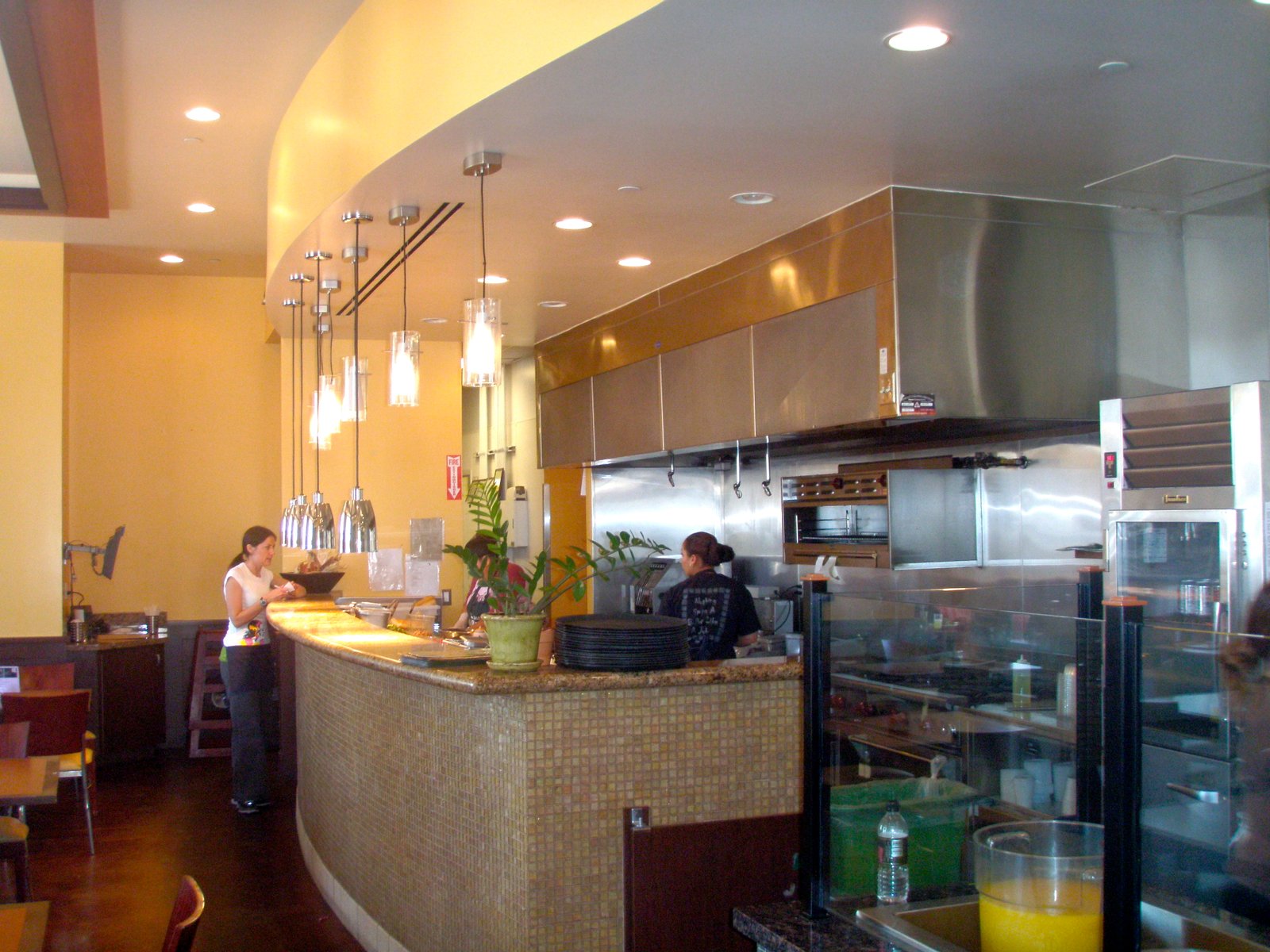 Homegirl cafe, besides being a restaurant that serves authentic Latin fusion cuisine in a casual bistro setting is also the training ground for its employees, mostly former gang members and at risk individuals who are looking for a fresh start by learning new skills so that they can succeed in the restaurant and hospitality industry. Both Homegirl cafe and Homeboy Bakery are sponsored small businesses backed by Homeboy Industries, a non profit organization here in Los Angeles that focuses on assisting people in turning their lives around post-prison.


During my visit I spoke with many of the employees and you could feel their passion and charisma for foodservice and being a part of something so multifaceted as the bakery and restaurant. Homeboy industries provides many social services through its various outreach programs and business entities.
Shannon Smith, Cafe manager for Homegirl cafe provided me with her extensive knowledge of the restaurant, background on Homeboy industries and great culinary insight into its diverse menu. Homegirl cafe under the direction of Chef Patricia Zarate is a clean canvas to showcase Yucatan & Oaxaca-style regional mexican food to Angelenos.
Once I was seated I was treated to an overflowing bowl of homemade chips and salsa morita. The house salsa has a nice smoky flavor with mild heat and coupled with the sweet and refreshing taste of tomato. The salsa is the gateway to some great lunch menu items including the 3 taco plate(choose any 3 tacos), Ana's Salad and Consuelo's Sandwich(Vegetarian). With far too many menu items to sample in one sitting I will surely visit next-time for an authentic Mexican breakfast of Chilaquiles and a dinner of "build your own" enchiladas and chili rellenos or Vegan Mole.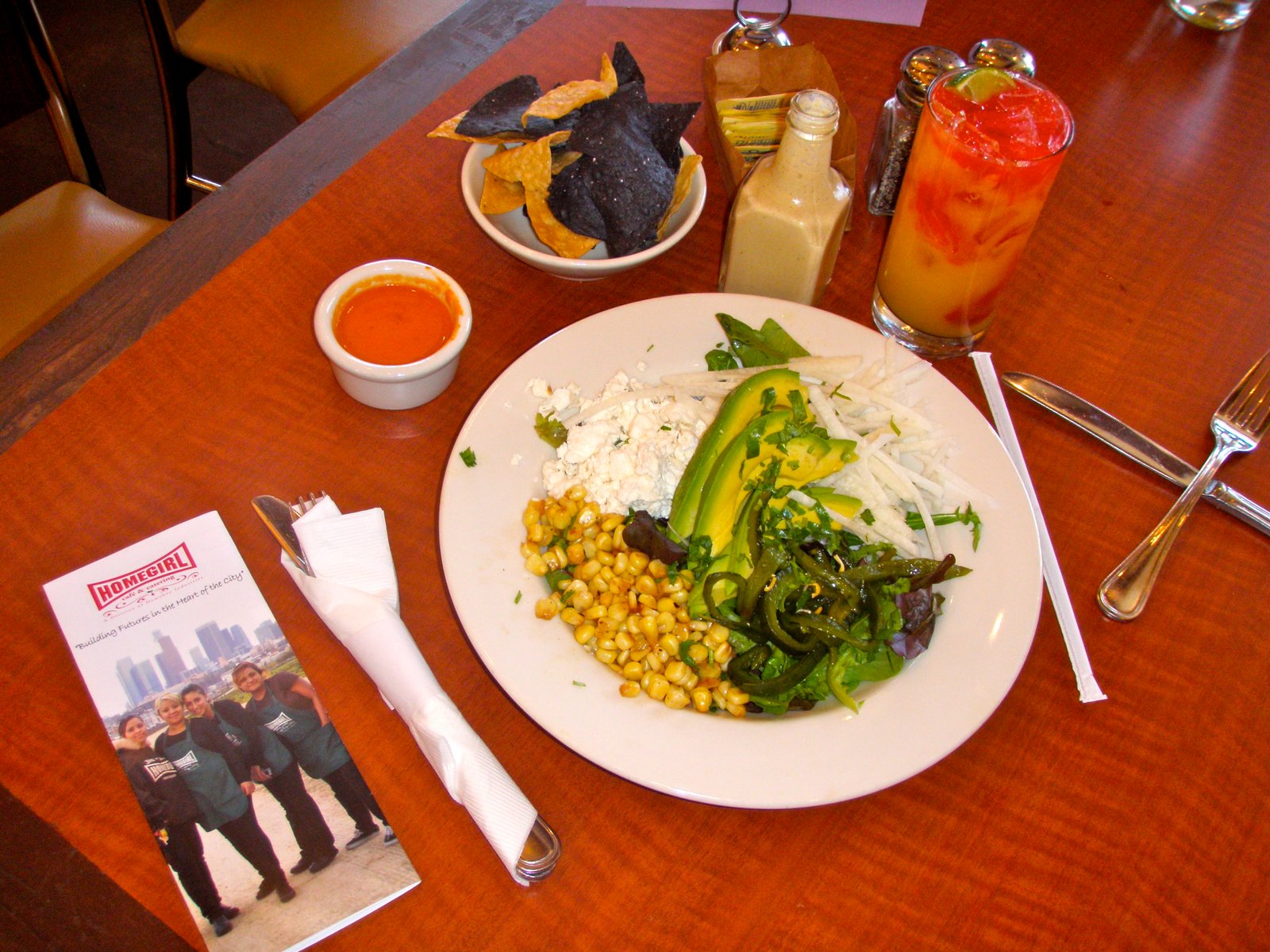 Homegirl and Homeboy believe in sourcing produce locally and a majority of herbs and heirloom vegetables for salads are provided by the Homeboy organic garden program. Several plans for distribution of salsa's and pesto sauces to Ralph's and Whole foods grocery stores are already in the works.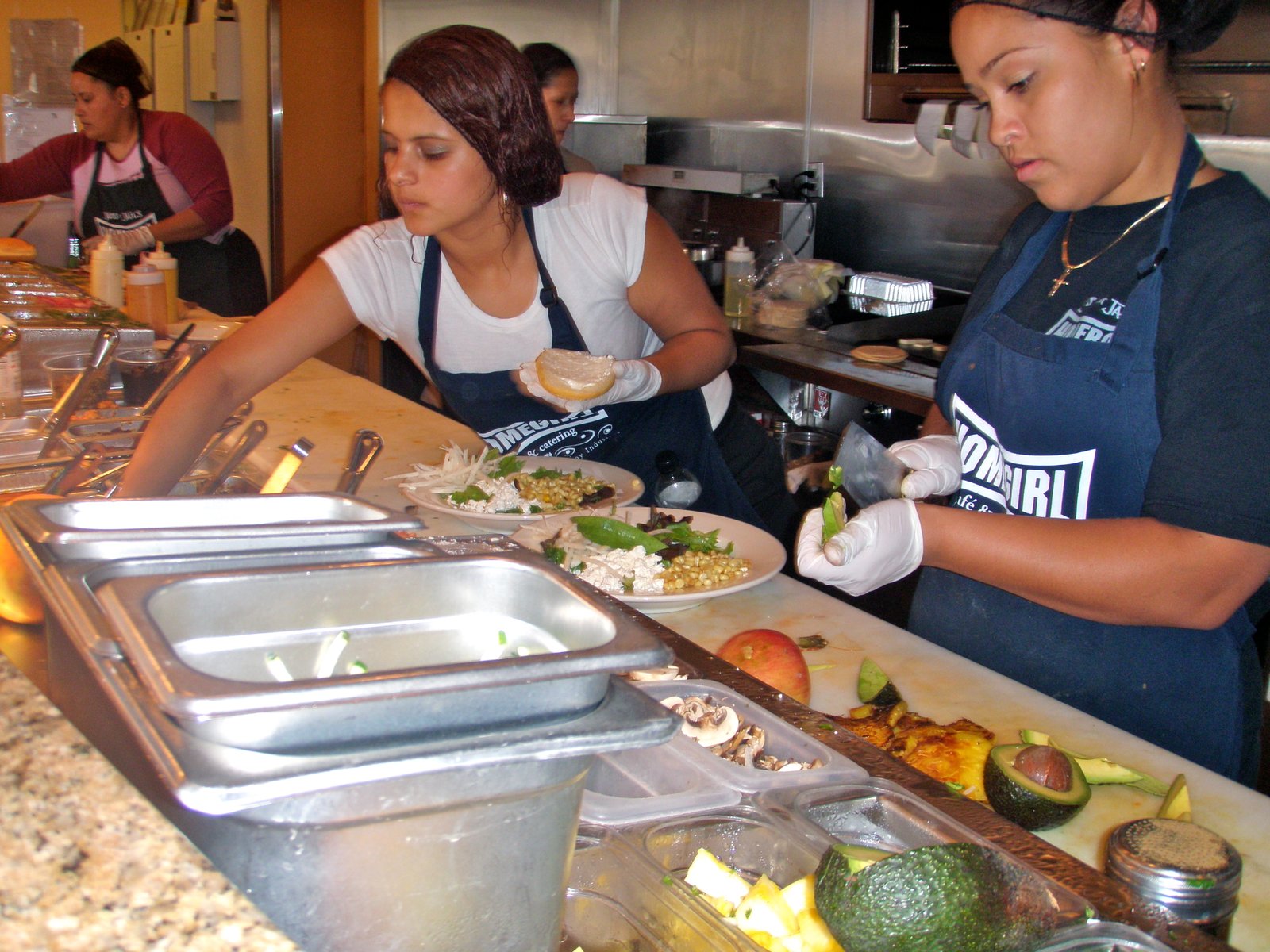 The selections are endless at Homegirl cafe and this versatility of menu choices provides for a great place to network for a business power lunch, plug into wifi and have a satisfying lunch or even just to satisfy your latin cravings. An amazing array of baked goods make this the perfect morning stop to pick up your cup of joe and some pastries for your next office meeting or event. Catering services are also available for your next corporate of family venue.


From breads to cakes, Homeboy Bakery has you covered. On my particular visit I met some great people including a gentleman who wanted to get his second chance. We swapped stories about working in the kitchen over a sandwich. His enthusiasm for the program and landing back on his feet really put things into perspective and further illustrated how important the Homeboy organization is to our city and the lives it helps restore. One day I hope that Homeboy Industries can go way beyond just helping Los Angeles but our nation as a whole. The next time you get a craving for some great food and to see charity at its best, come down and sample a taste of reality at Homegirl cafe and Homeboy bakery. You will thank yourself for planting your feet back on the ground.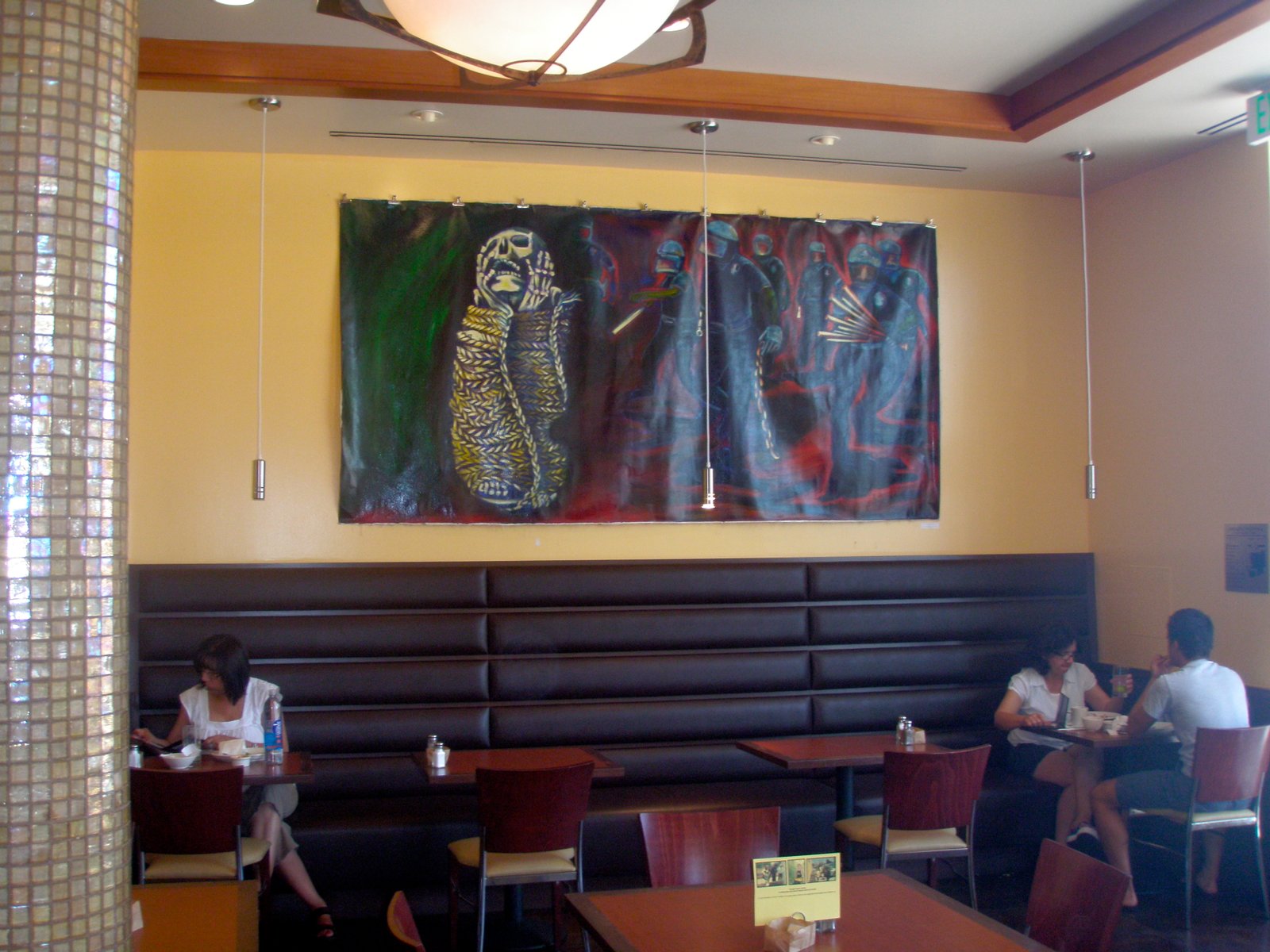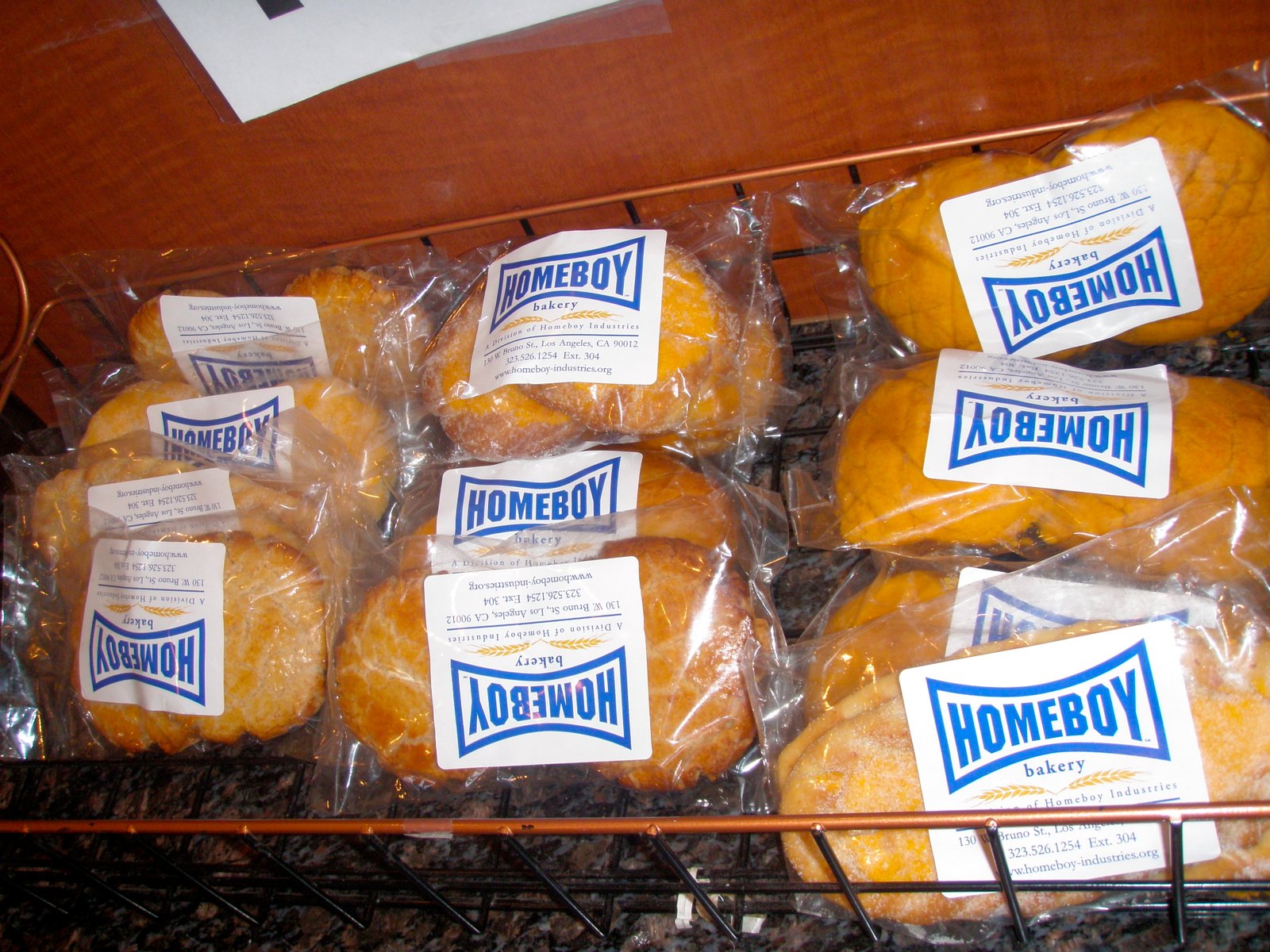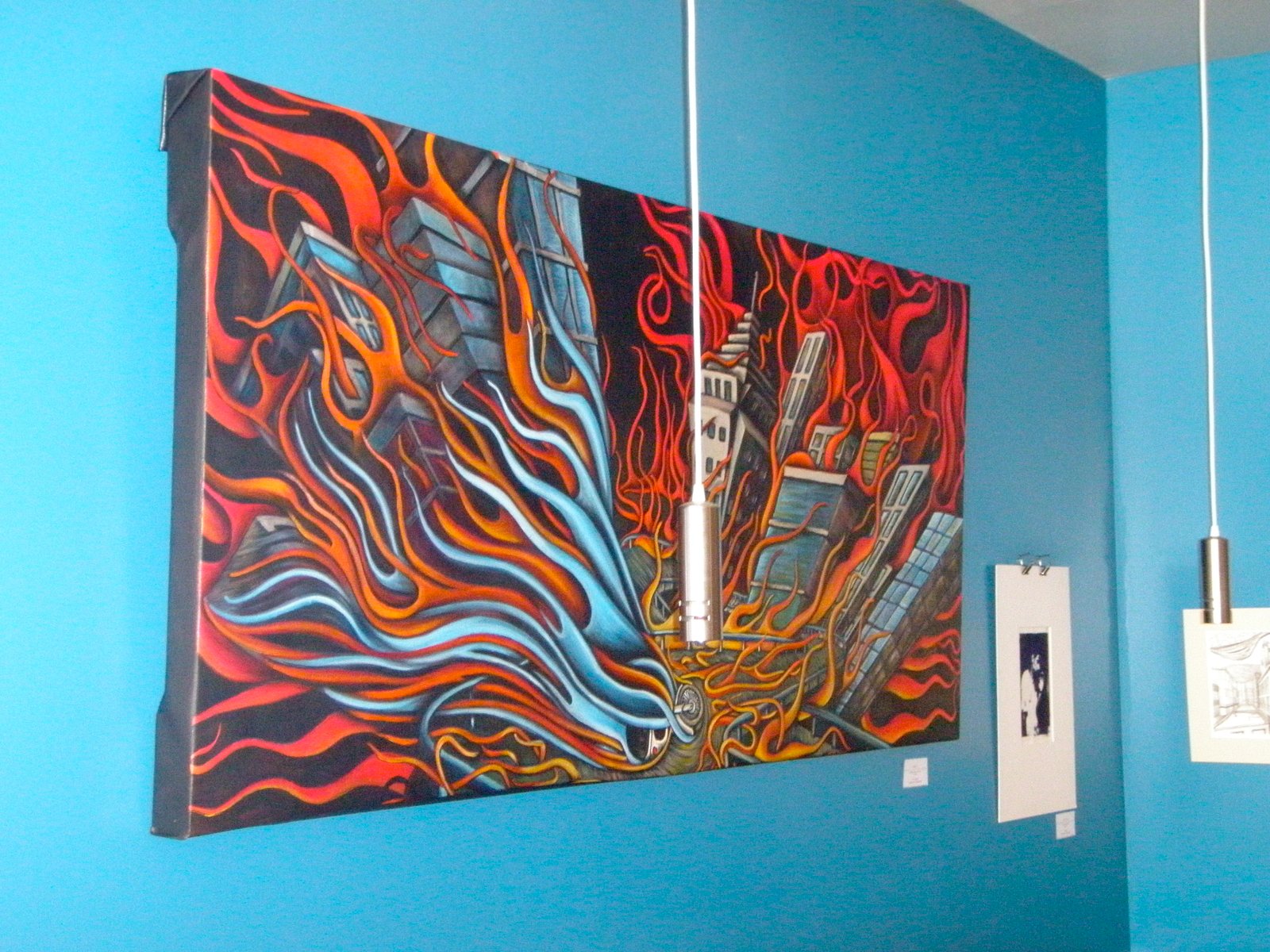 Homegirl Cafe
Located at:
130 W. Bruno St. (at Alameda St.)
Los Angeles, CA 90012
Tel: 323-526-1254 ext. 301

Parking: available in the Homeboy parking lot immediately behind the Cafe
Cafe Hours:
7:00 a.m. – 3:00 p.m., Monday – Wednesday
7:00 a.m. – 3:00 P.M. and 5:30 – 9:00 p.m., Thursday – Saturday
Breakfast: 7:00 – 11:00 a.m.
Lunch: 11:00 a.m. – 3:00 p.m.
Cafe closes at 2:00 p.m. on some Mondays for special training classes.
Dinner: 5:30 – 9:00 p.m., Thursday – Saturday