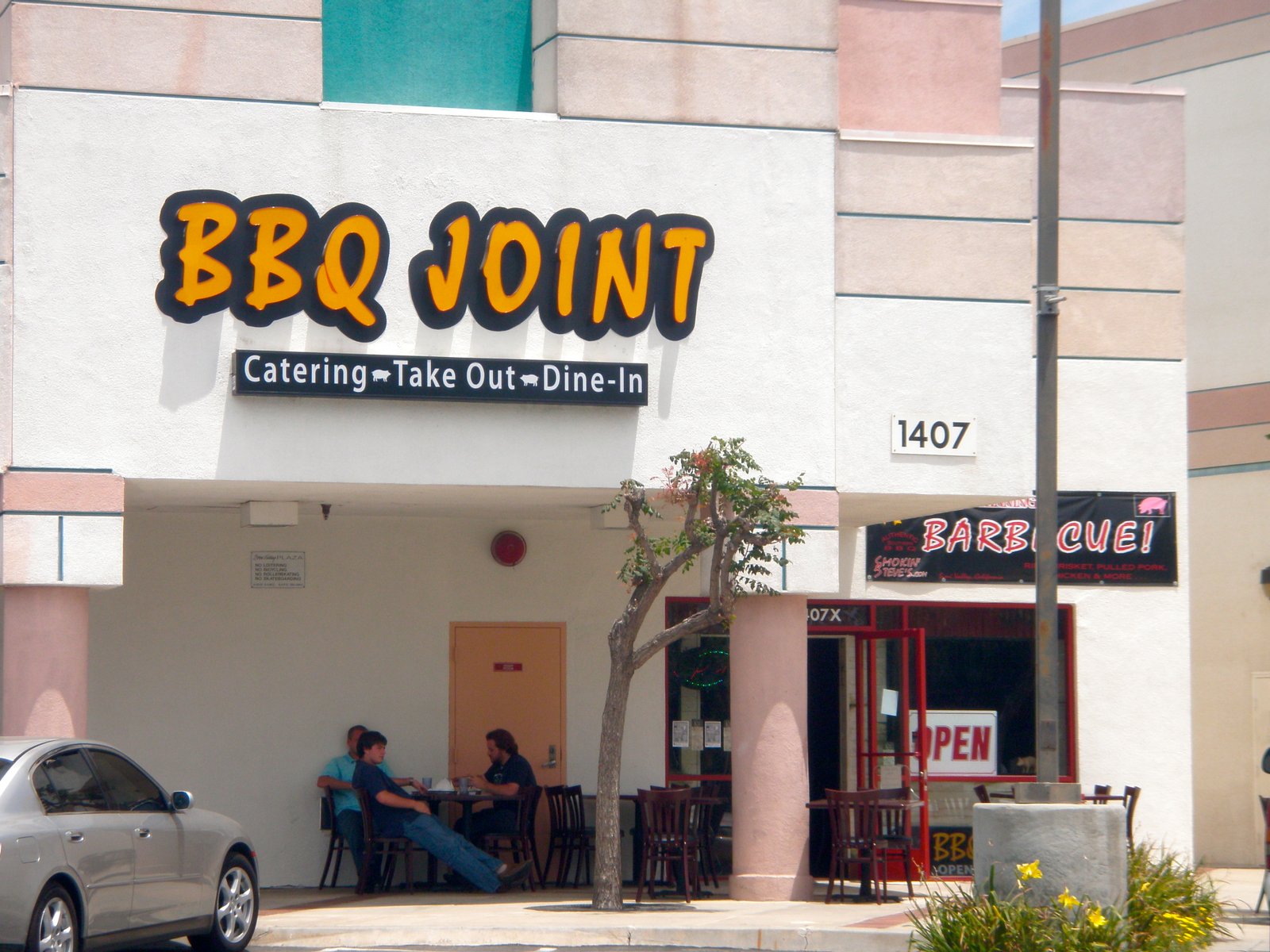 On a warm weekday afternoon after some coaxing from my stomach and buds, taste-buds that is, I decided to embark on a BBQ adventure. My journey took me just slightly North of the Los Angeles county line and brought me to Simi Valley to Smokin Steve's BBQ joint. The old saying is definitely true and "good things are worth the wait." When I pulled up my nose knew that I was in the right place because the smell of smoked meats engulfed my senses.
This Brick and mortar location was a long time in the making(5 years to be exact) and Smokin Steve's BBQ Joint opened its doors in Jan. 09. Smokin Steve's Catering pre-dates the founding of the restaurant and still provides mobile catering services from casual Barbecue meals to upscale dining options for any occassion. They can handle anything from a small tailgate party/family reunion all the way up to a large wedding celebration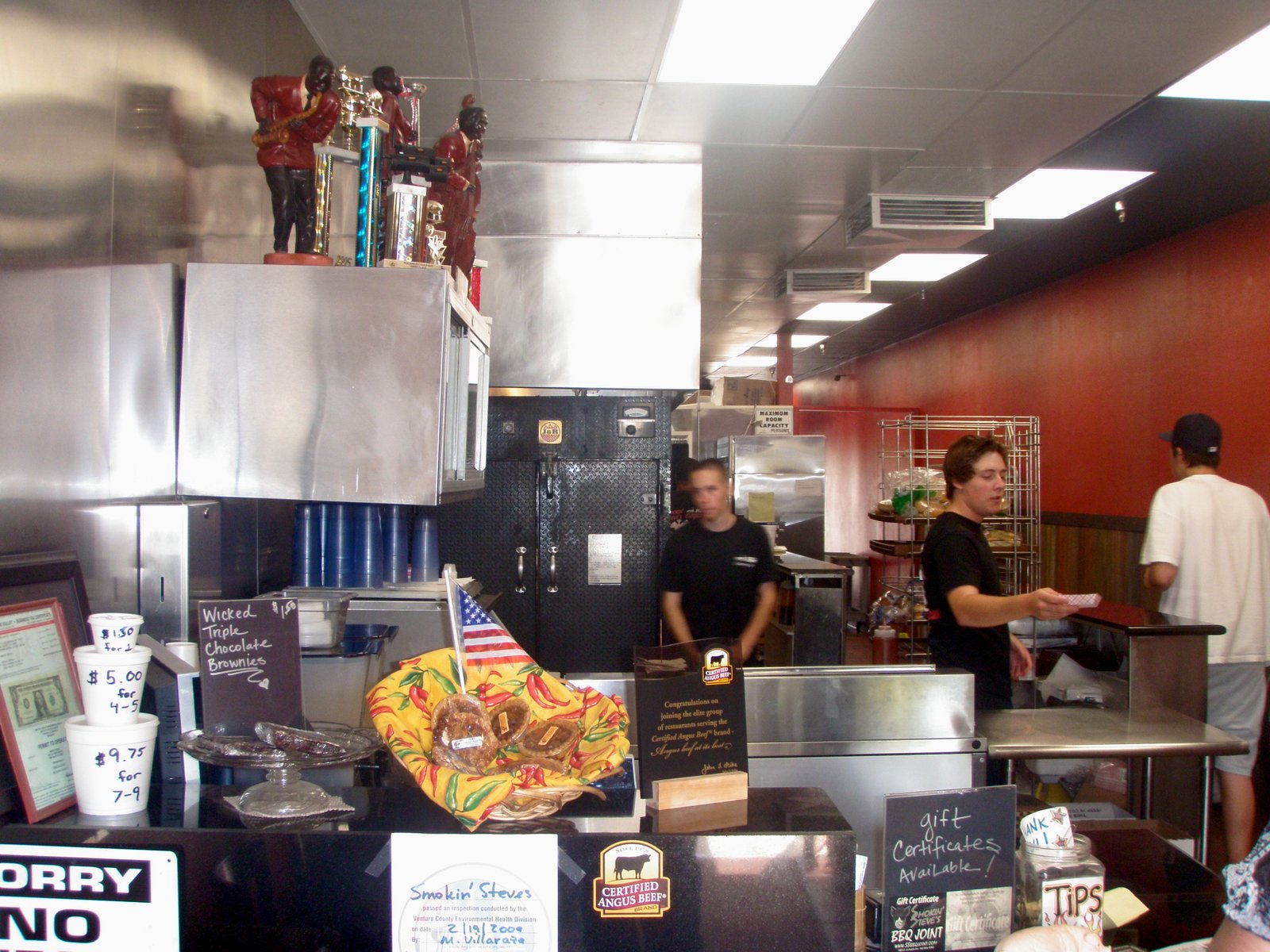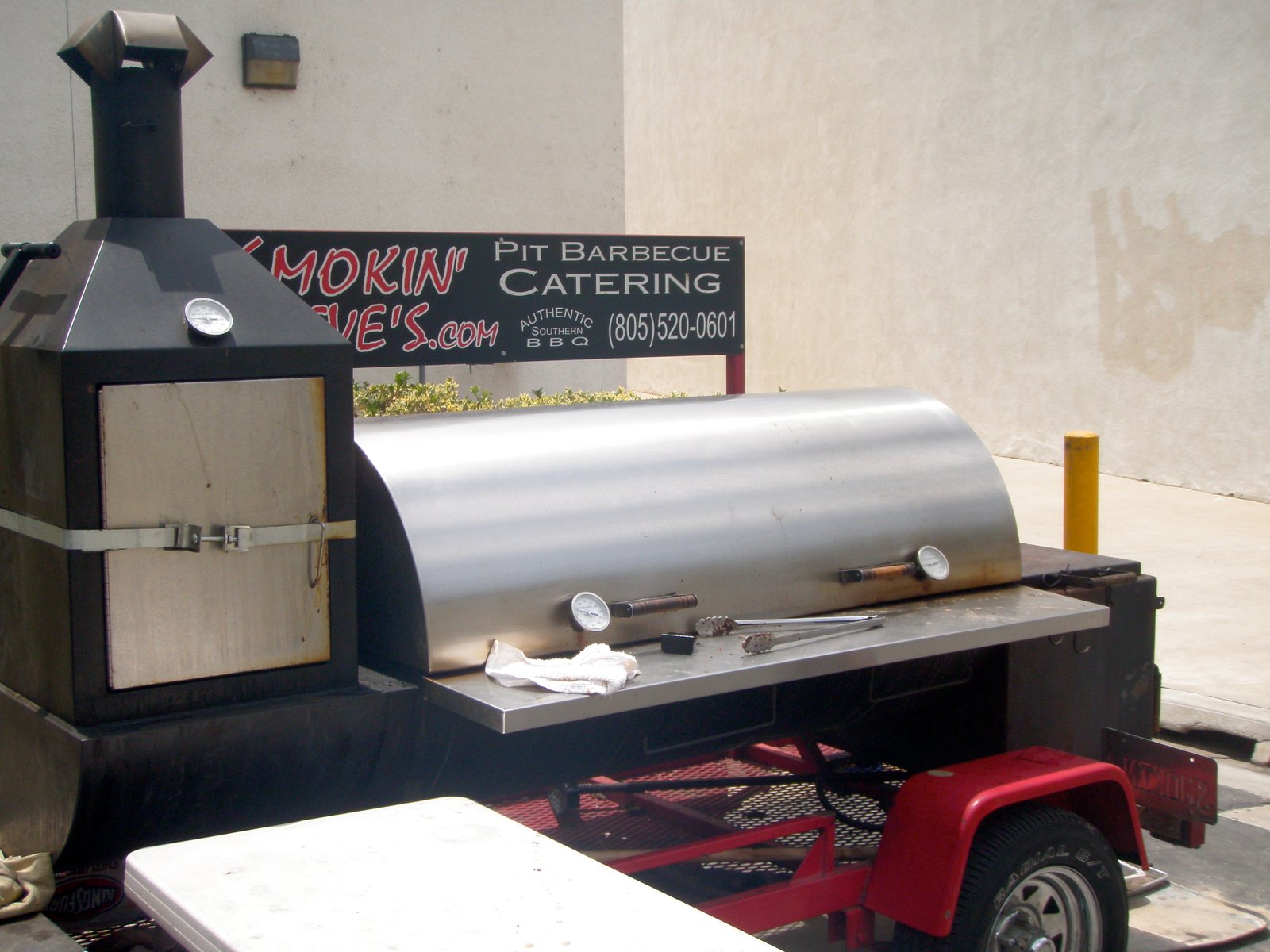 Steve Bayles(aka. "Smokin Steve") has been cooking and perfecting bbq for most of his adult life. His passion for bringing authentic BBQ to the southern California market is the driving force behind the restaurants success and the success of the catering division.
The menu is small and simple and offers something for everyone. Simplicity helps maintain high quality standards and quality control for all items as well as timely delivery of food to customers.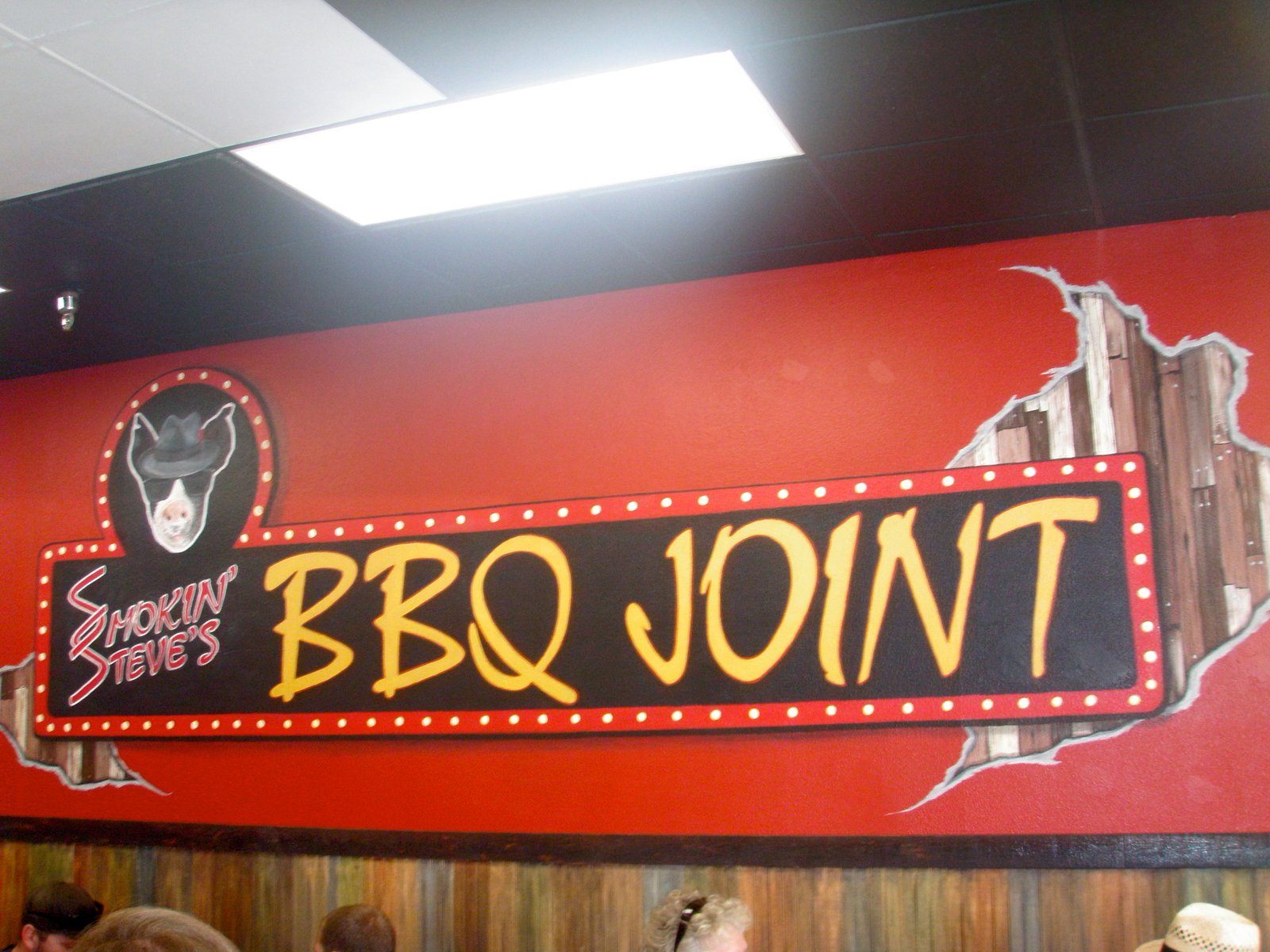 Two of the most popular menu items at Smokin Steve's are the Memphis Ribs also known as the "4 bone meal" and the Pulled Pork Sandwich. The 4 bone meal consists of 4 tender ribs coated in Steve's own Rasberry Chipotle BBQ sauce and served with 2 house special sides. The ribs are slow cooked for 5-6 hours and literally fall off the bone. The same TLC also carries through to the Pulled Pork Sandwich that is basted in BBQ sauces and topped with homestyle slaw(Memphis Style). The slaw provides a good contrast to the pork and the tangyness of the bbq sauce. The sandwich is served on a potato bun and it tops it off.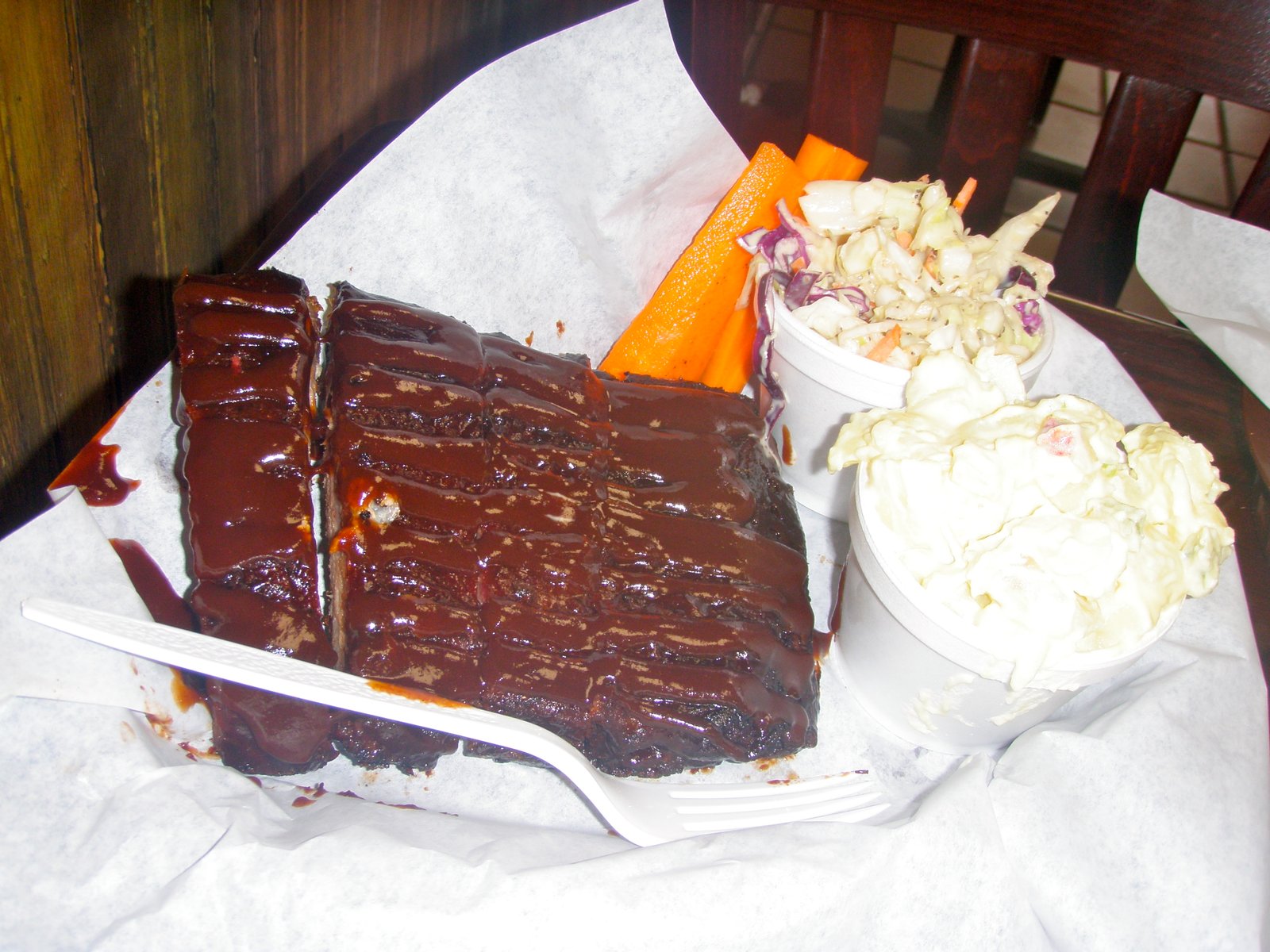 Smokin Steve's keeps its sides simple like the rest of the menu but does not spare on flavor and quality. The Potato salad is hearty and home style, cold and refreshing and not overdressed. Like the potato salad, the Slaw had a nice taste and a Dijon zing to it.  Steve's Home-style beans are sweet and savory at the same time and are completely vegetarian unlike some other establishments. No bacon in these beans, but it doesn't matter because they are so good.
Smokin Steve and his BBQ crew won top honors and the title of Reserved Grand Champion(2nd overall)(all meats) at the Clovis Festival(Fresno, CA). Sign up for newsletter to find out about special smokin steves events and specials. Think Smokin Steve's for your next gathering, mobile BBQ catering available as well as take out.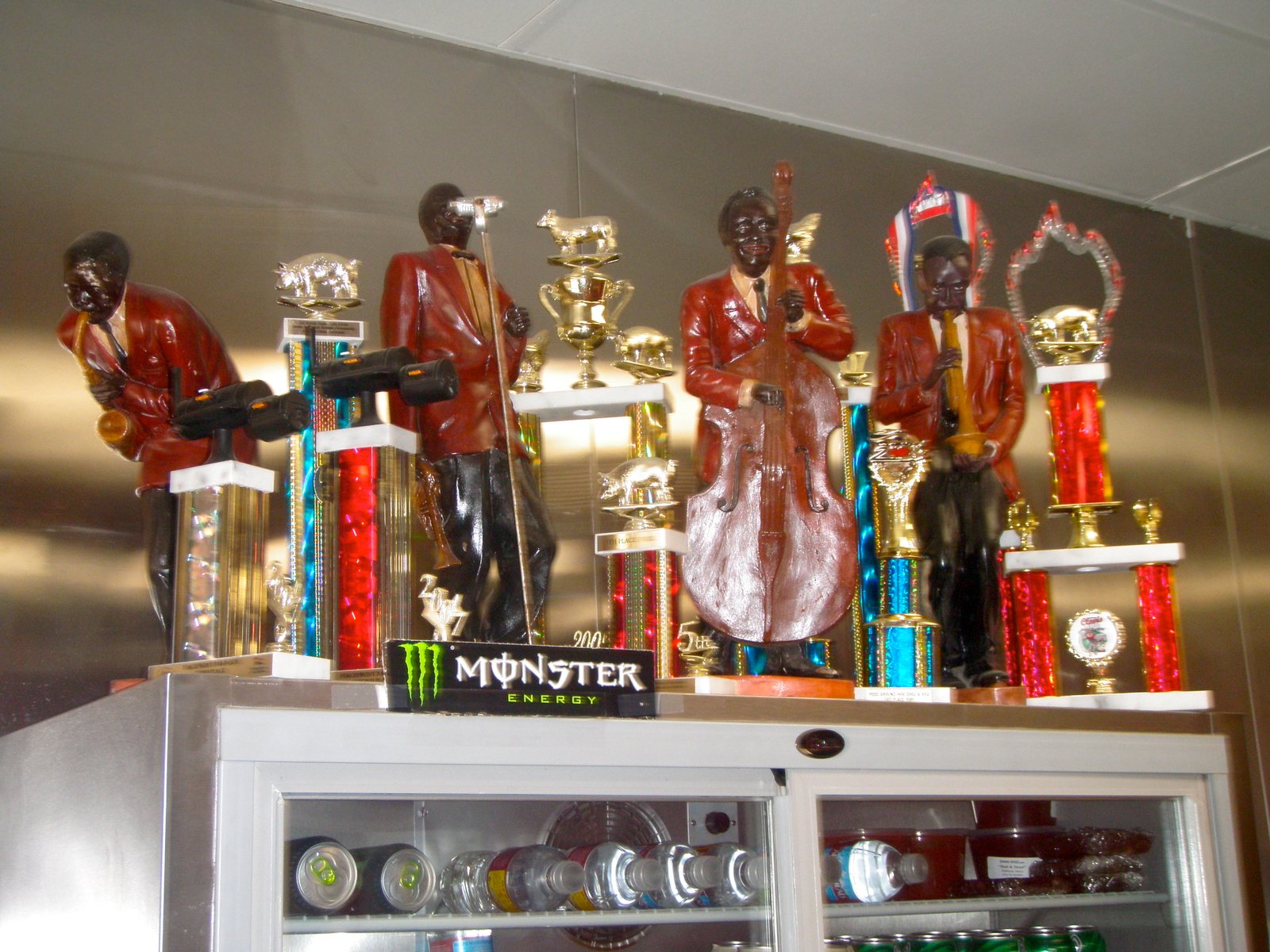 Come celebrate the 5 year anniversary on Sunday, July 26th 4-8pm. Enjoy music, food, fun, and more. Smokin Steve's ain't your ordinary backyard BBQ…Its extraordinary. Need I say more.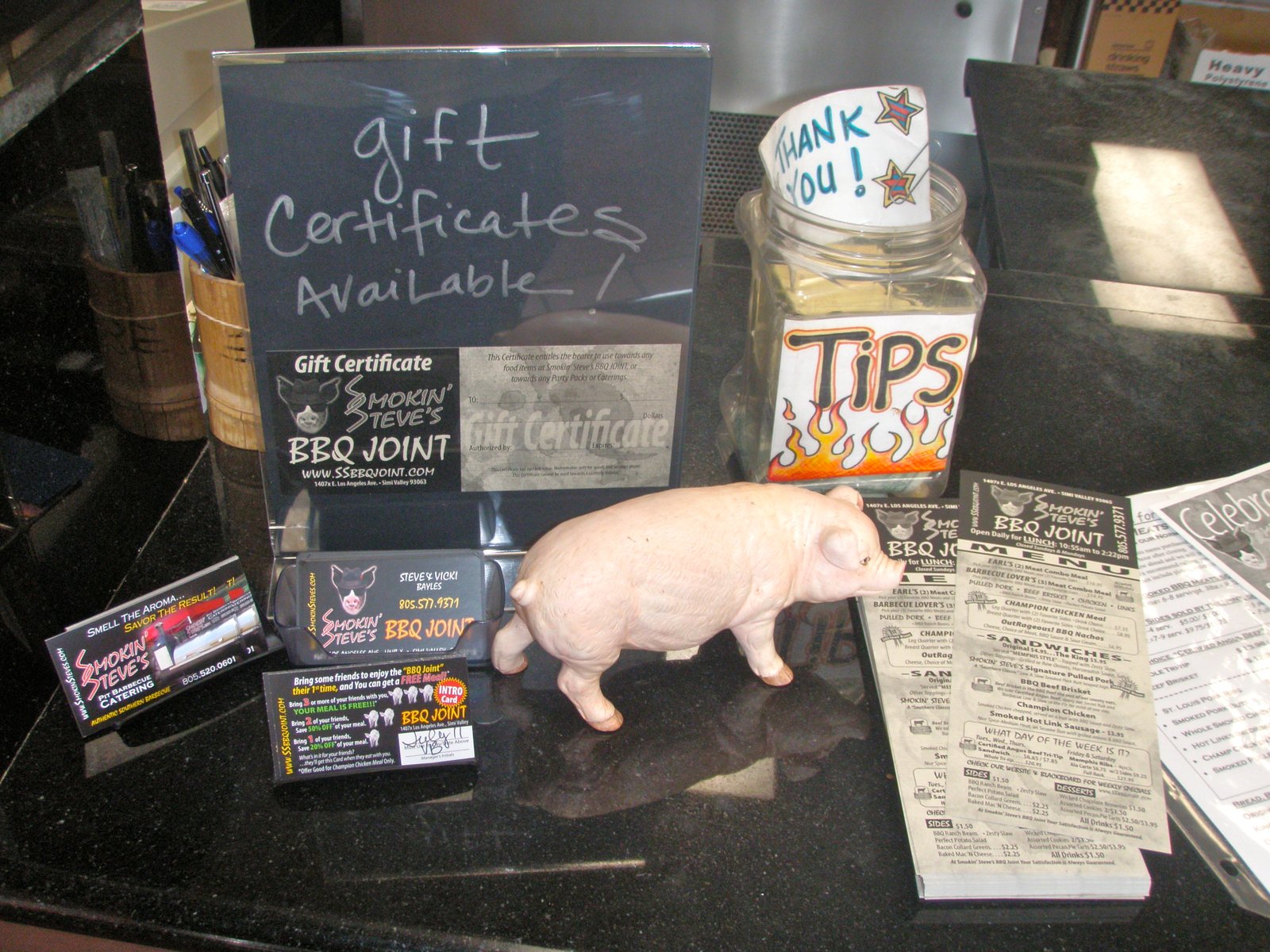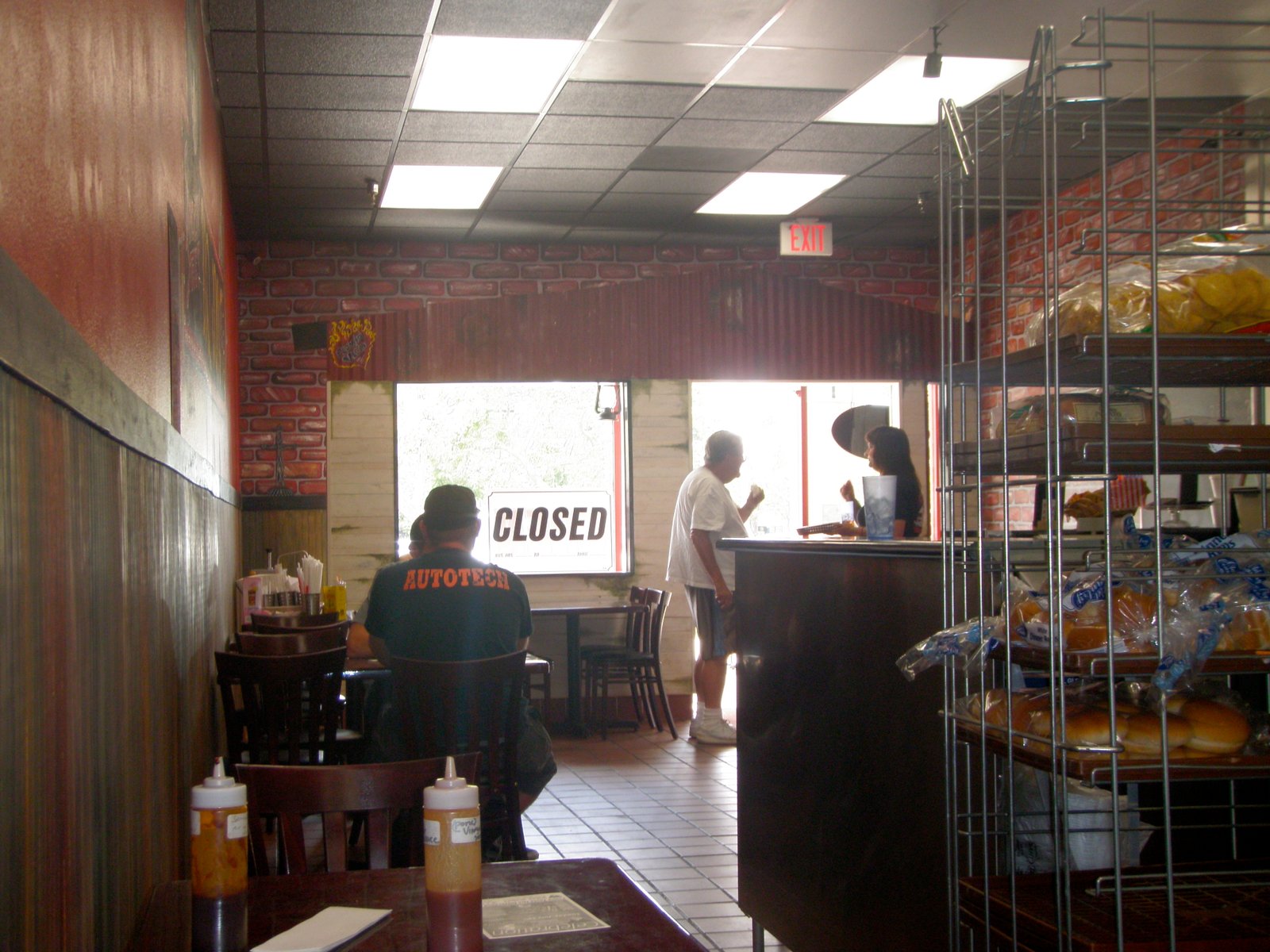 Smokin Steve's BBQ
1407 E. Los Angeles Ave.
(next to Edwards Cinema)
Simi Valley, CA 93065
805-577-9371