Our final foodie pilgrimage led us to congregate at Yank Sing for Dim Sum in the Embarcadero for one last nosh before going our separate ways. Prior to quenching our urge for Chinese delights we made an appearance at the "Farewell Brunch" presented by Natures Pride at Restaurant Lulu to thank everyone from Foodbuzz for making this an event to remember and to have a light brunch and a few "build-your-own" Bloody Mary's from Sky Spirits.
After experiencing a minor food coma, we retreated back to the hotel for a brief interlude to collect our thoughts and rest our bellies before setting out again on a far east adventure.


Dim Sum was on our agenda from the moment we booked our trip and San Francisco has become a Dim Sum mecca for foodies from around the globe. When surveying people throughout our visit everyone said that Yank Sing in the financial district was the place to be and that was the consensus among the blogger community.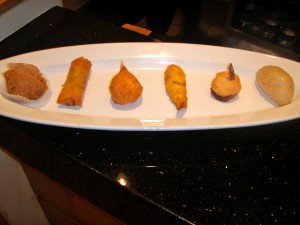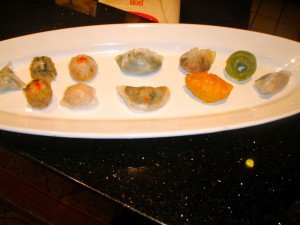 We shared the table with some foodie fanatics from Seattle and San Francisco and we had an all out chow session. All menu items were fair game from the tame steamed dumplings, to freshly baked pork buns"Bao" and more exotic braised chicken feet. Our group was lively and we were all in our respective zones. We shared the large round table with Naomi Bishop(The gastrognome), Diana Johnson(Dianasaurdishes), Frank Guanco(Going for seconds), Rachel Bjornson(lovelyolio.blogspot), Jennifer Fisher(Foodbat.blogspot.com) and last but not least Loraine Goldberg from Scrumptious Seattle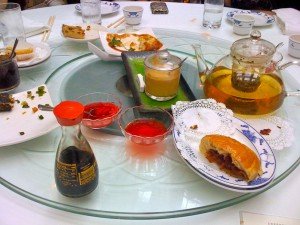 The "Lazy Susan" did not have a moment to rest as we kept on passing food as if it were forbidden contraband. Everyone had their own favorite items and we all selected enough items for the entire group to share. Freshly steeped jasmine tea kept us all recharged throughout the meal. Dumplings were a plenty along with fried Soft-shell crab, deep fried tofu wrapped in seaweed, har-gao and pork and shrimp shumai. Also on display was a special spicy chili paste made especially for Yank Sing.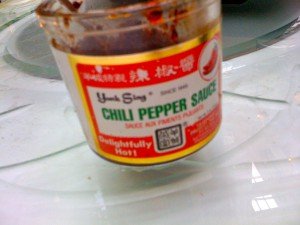 We closed our meal with a selection of custards and sweet sesame balls to contrast the savory items we consumed and I have to sadly report that we had to pass on the Roasted Peking Duck because we were all filled to the brim and we had to leave something behind for our next visit. This experience goes down in our books as one of the top 2 best dim sum meals to date.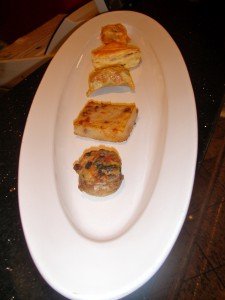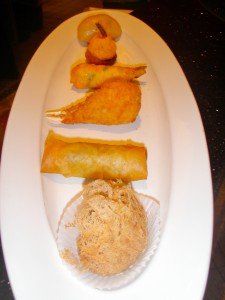 We have to thank our Seattle foodies for sharing a great experience and embracing Marissa, myself and VivaLAfoodies. We plan on meeting everyone in the next few months in Seattle to explore the best that the Pacific Northwest food scene has to offer, and our door is always open here in LA to serve as guides for more adventures in foodie-land.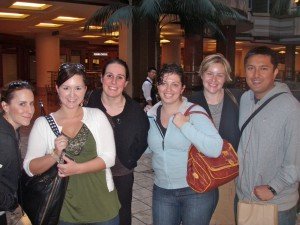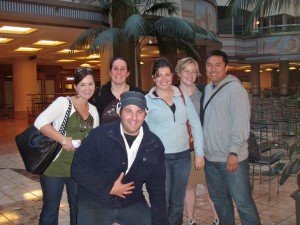 This concludes my "Epicurean in the City" series from San Franciso and I hope that everyone now has a few more places to add to their repetures. Until the next adventure, "Savor a piece of life one bite at a time"