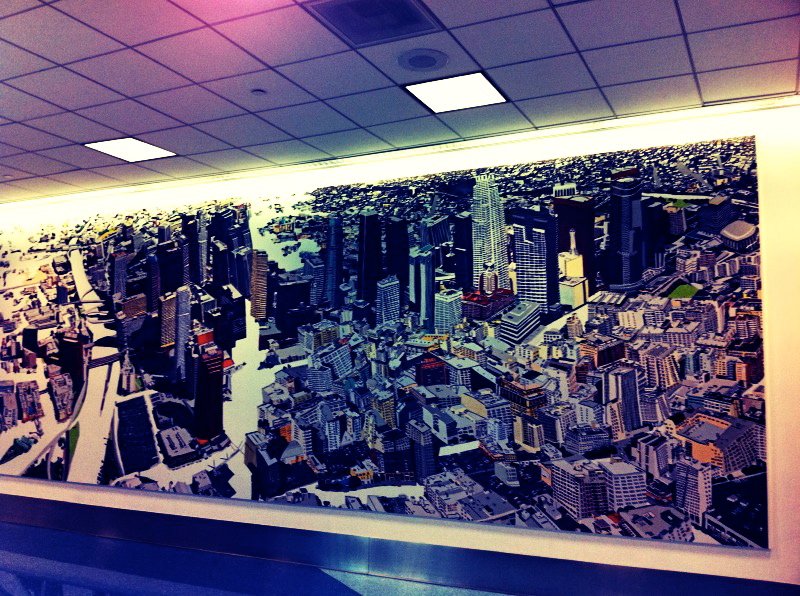 Being a devout Angelino it is sometimes a hard realization to surmise that there is life outside of Los Angeles. For my recent social experiment and to illustrate this point, I ventured to Phoenix, Arizona to experience a taste of food, fun, music and lifestyle; and to see if our neighboring state and sister city could "bring the noise" that Los Angeles is known for. Downtown Phoenix really does know how to "get down on it" and I have to admit that it was quite a nice pleasant surprise!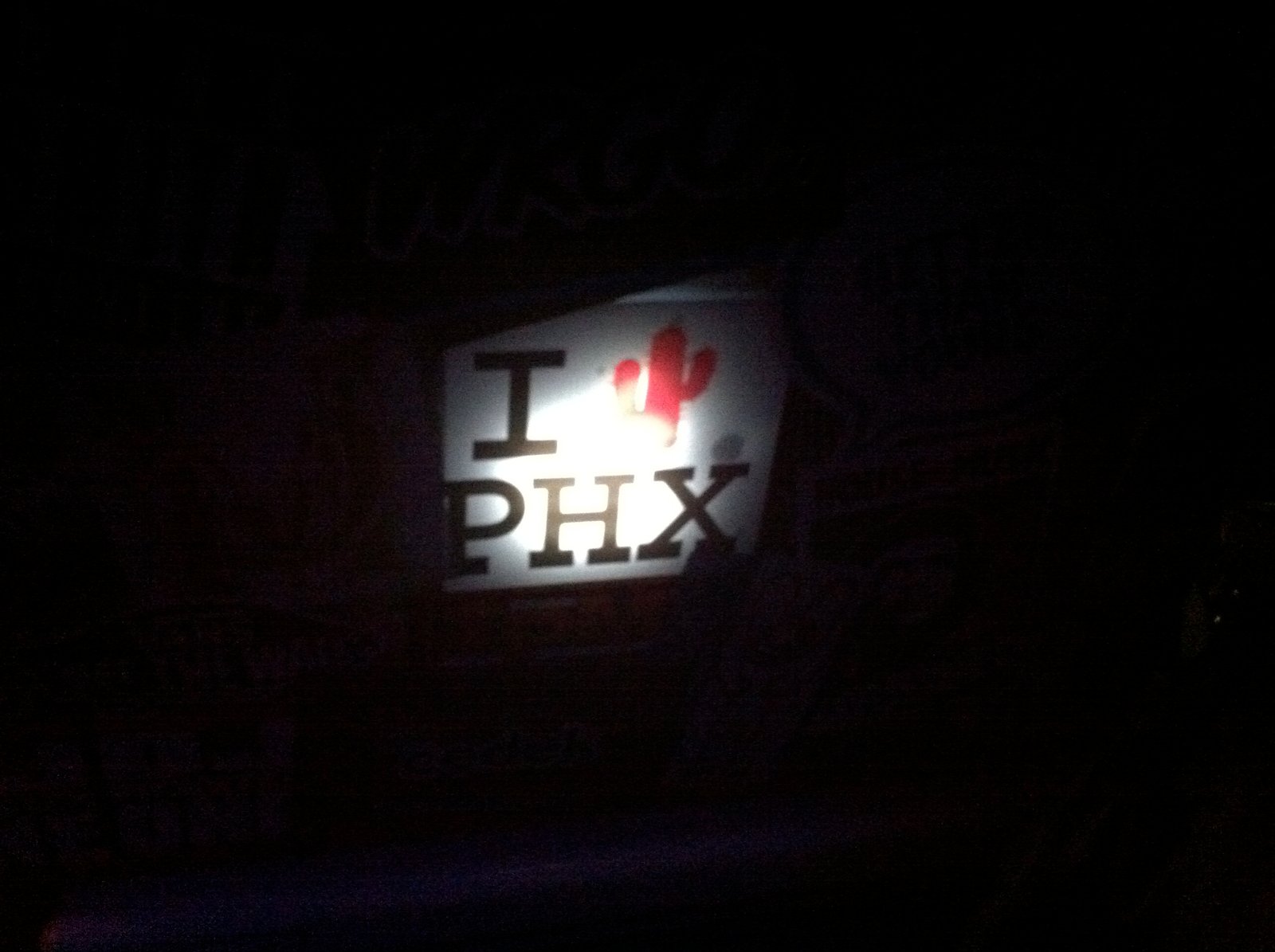 Allstate has it right with their saying "Your in good hands" and this is exactly how I felt when I met up with my good friend and local Arizona "Food & Lifestyle Concierge" Jennifer Miles who has the city of Phoenix literally dialed in on her "Speed Dial." She structured our activities like a DJ crafting their set for a nationwide tour, and pardon the name drop but the Deadmau5 performance at the Phoenix Convention Center was our "Center of the plate" entertainment item that she worked all other culinary driven social activities around.


"She's Crafty" and provided the most thorough "Mixed up and Mashed up" Labor Day getaway that included everything from DJ's to Dinner and even a tour of Downtown, Phoenix's own hidden arts district known as Roosevelt Row.


Like a true jet setter, we didn't need to go to the room first for check-in; we just needed a strong drink and a quality meal to get our engine revved up and Hanny's in Downtown Phoenix(D-T-P) had all of the right ingredients to quench our multimedia appetite. This former Arizona Department store is a landmark and it now serves up high end Italian food and amazing libations. Besides food they also showcase eclectic music from some of the cities renowned DJ's who keep the scene lively every night.


Our favorite sips were the Moscow Mule and the St. Germaine Martini and we noshed on the Snack plate with Prosciutto de parma, sopressata, parmigiano reggiano and assorted Green & Kalamata olives and saved some room to devour the Proscuito di Parma pizza with Italian 3 cheese blend, tomato sauce, parmigiano reggiano, Arugula and EVOO.


We closed out the evening at Bar Smith on the rooftop with eclectic music from "The Scenario" crew who mixed up everything from House music, Dubstep, Moombahton, and Hip-Hop all within a stones throw of the U.S. Airways Center in the heart of the cities Downtown District.


The famous Nobuo at Teeter House was the site for our Deadmau5 pre-party meal and the cuisine was equally artistic as the DJ himself. This old school Japanese inspired tea-house transforms into a sexy Izakaya lounge at night that serves up "Japas" their own version of Japanese style Tapas from the famous visionary chef Nobuo Fukuda. Izakaya "slow food" with an Omakase vibe sums it up best. If you can only eat three things from the menu go with the Tako & Tomato(Fresh grilled octopus, house made mozzarella), the Okonomiyaki(Seafood, pork pancake, okonomi sauce, aonori, shaved bonito, Japanese mayo) and the Shishoto peppers with bonito flakes and you will not be disappointed.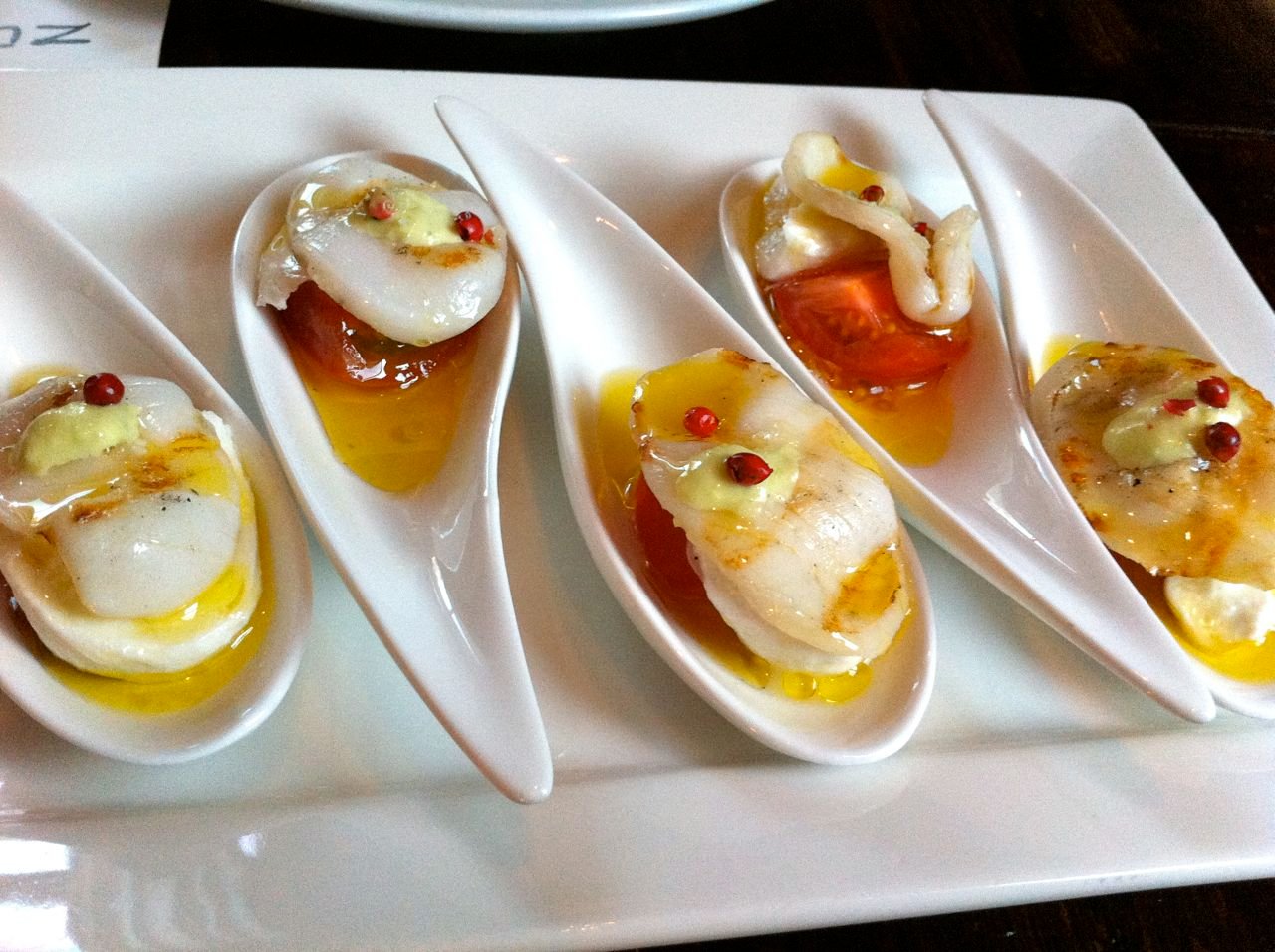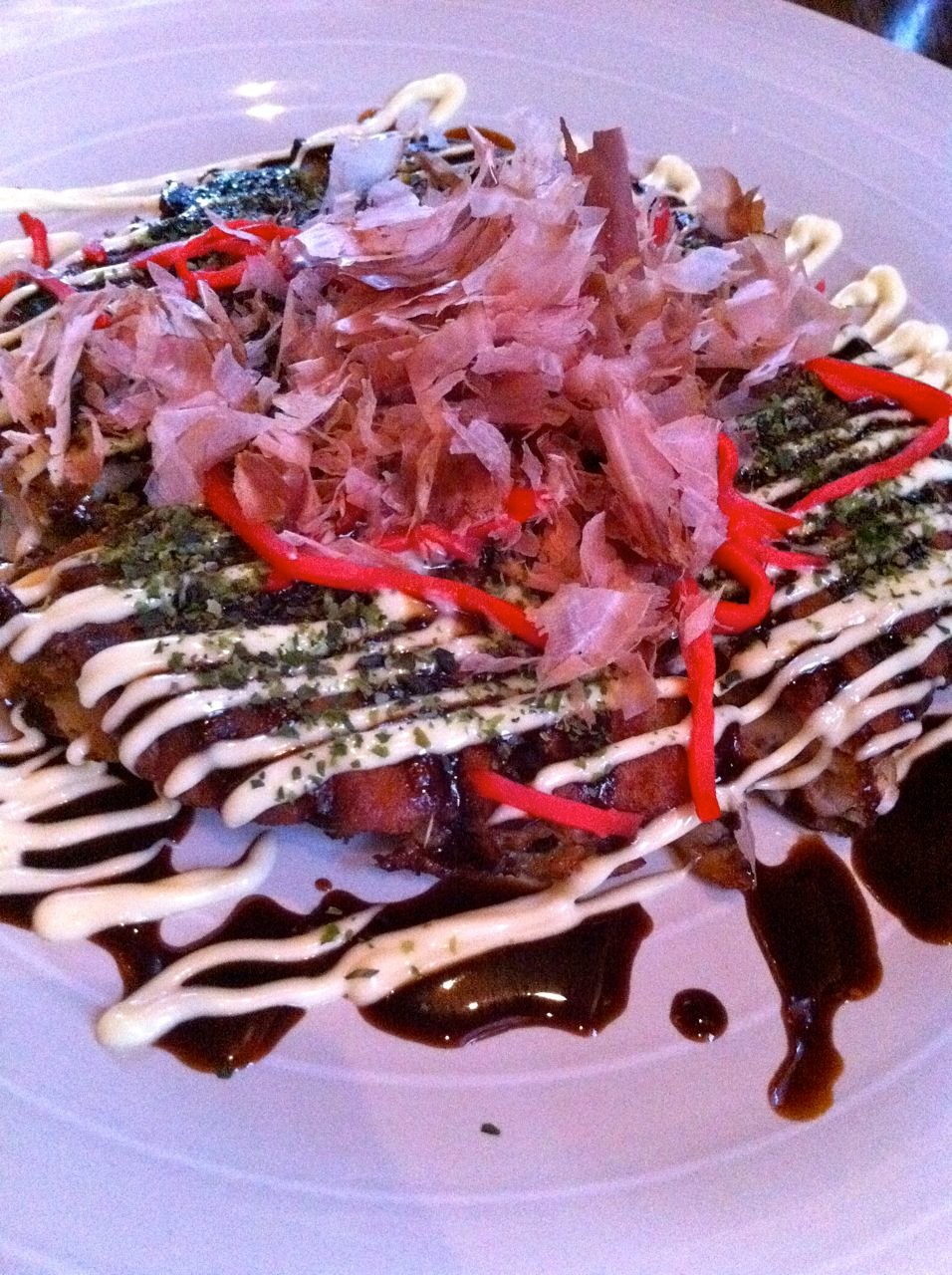 "First Fridays" on Gallery Row crept up faster that we could imagine and and early dinner with drinks hand blended by the cities best Mixologists at Lux Coffee Bar and Cafe kept the beats and the party going into the night. A no frills, no substitution, deconstructed burger served open faced with Gruyere cheese and on a puff pastry should get the "Best Arizona Burger Award." Jalapeño bacon Mac and cheese, a Fig Cocktail and Summer "Farmers Market" peach drink completed the set and was pure palatable extacy with a side of Dj Sean Watson in the mix.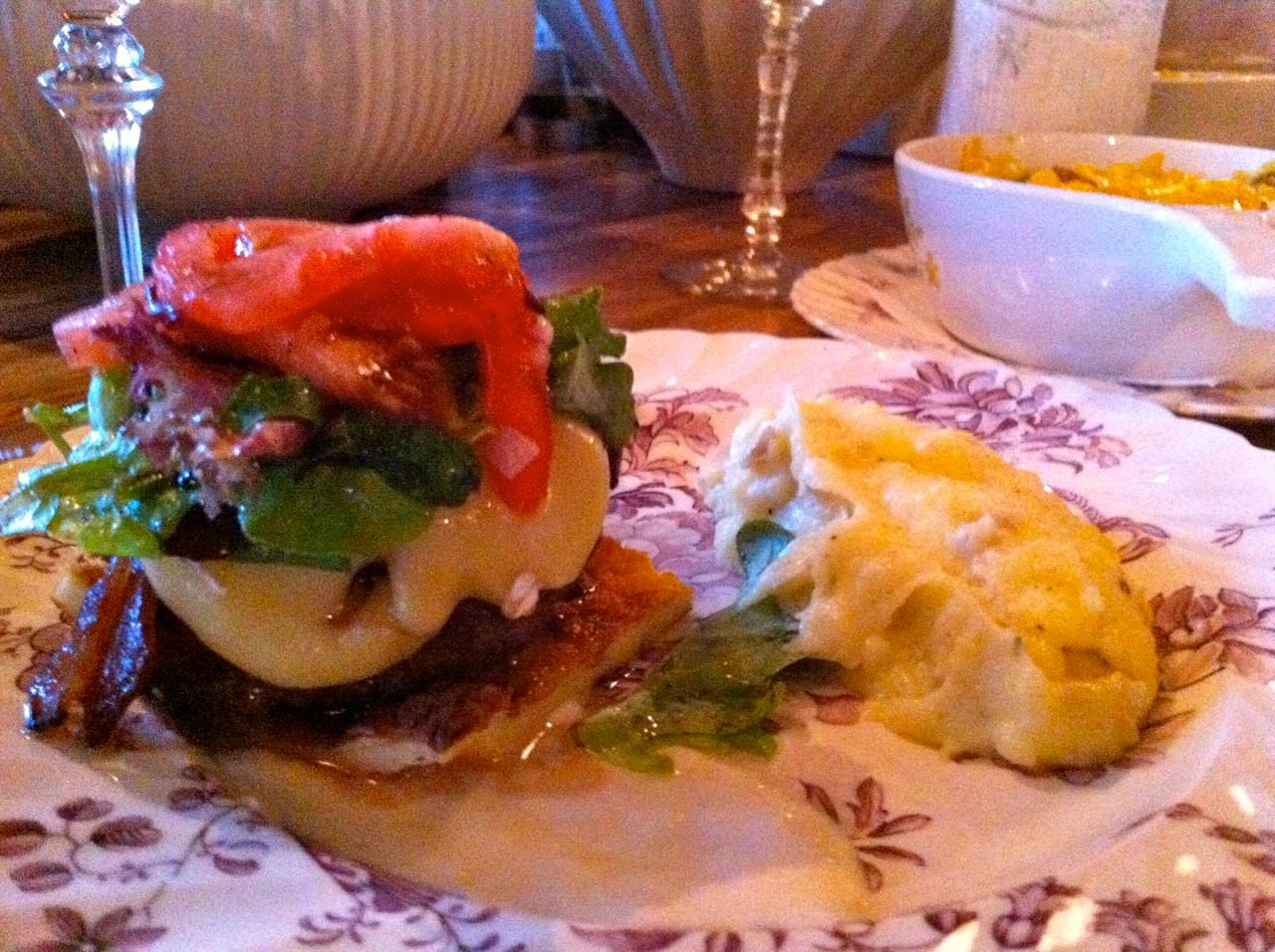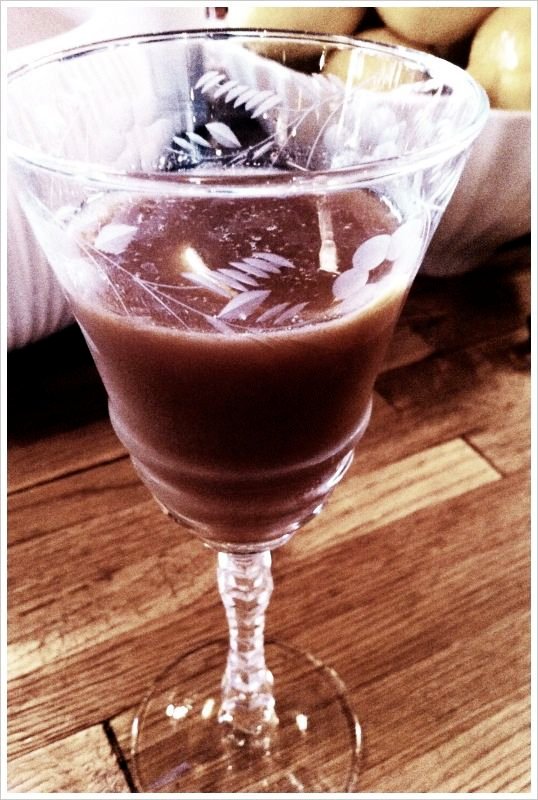 The night wouldn't be complete without some bar hopping and we did just that. Sake and Dancing to Dubstep and House at Film Bar and a nightcap at Side Bar with a Cucumber mint Martini and some more dancing to a side of "HAM" by Jay-Z and Kanye West sealed the evening.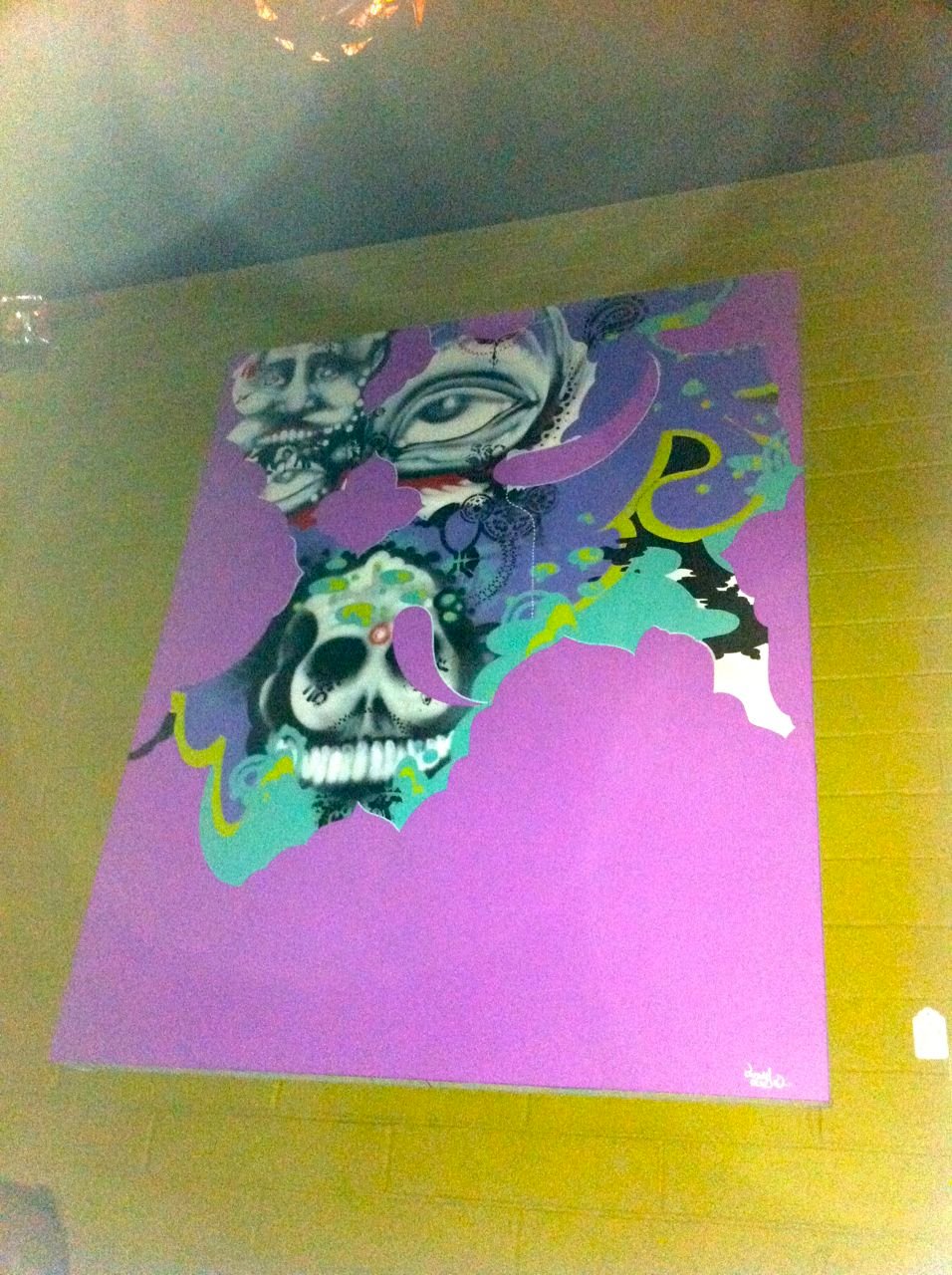 When I finally awoke I found myself at brunch at Postino Wine Cafe with my "hair of the dog" $5 mimosa in hand. Food all around and amazing company all from the night before.


The lofty space had street art on the walls and a menu loaded with great seasonal dishes. Lets just say you can't go wrong here! The Fig jam Proscuito panini with Arugula on Ciabatta, the Artichoke & Hummus dip platter with rustic breads or the "Custom Build-your-own Bruschetta" plate will all satisfy any picky eaters appetite for consumption.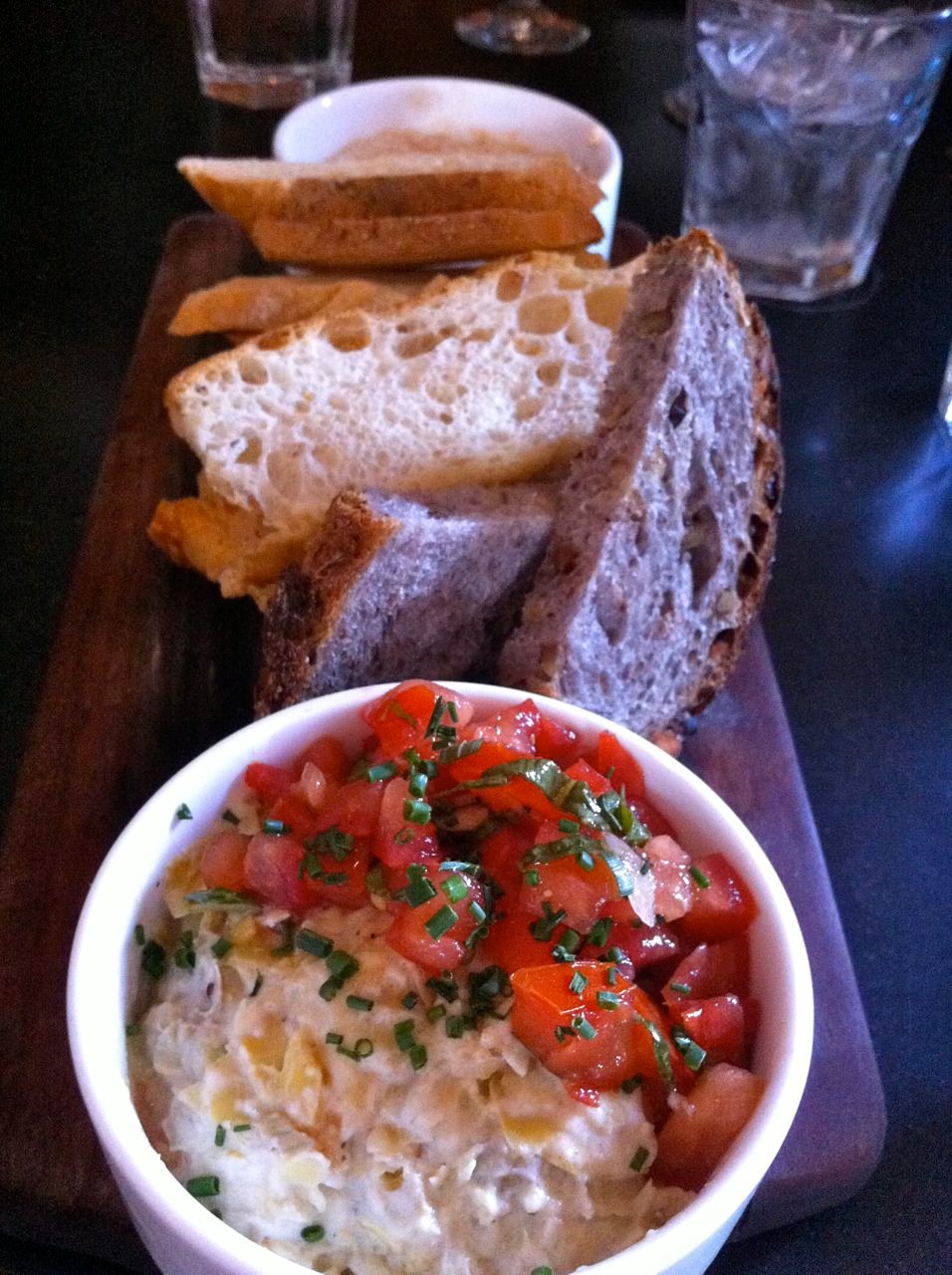 With far too many more restaurants, bars, djs and activities to list I will save some of that goodness for our newest "Food & Lifestyle" website VivaAZfoodies.com that is slated to launch in October 2011. It will be an extension of our LA site with an emphasis on food and wine events, music and art happenings, culinary trend reports, restaurant reviews and restaurant & bar discount deals. Stay tuned, because like the heat in Arizona, the site is expected to "Sizzle." Thanks again to everyone who made this "LA Foodie" feel welcome in a foreign city. I guarantee that I will be back real soon for an LA escape.