The Red Hot Chili Peppers said it best with their song "Road Trippin," so we will let the lyrics get you in the mood for a little Sideways adventure not too far from LA.
"Road trippin' with my two favorite allies(Food & Wine)
Fully loaded we got snacks and supplies(wine, food and water)
It's time to leave this town(LA)
It's time to steal away(to Santa Barbara)
Let's go get lost"……..Outside of LA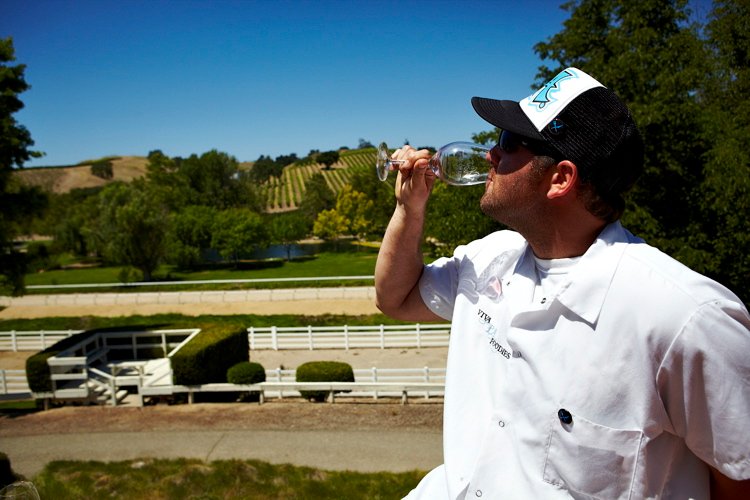 Pick up a glass of your favorite local wine and read on about our Adventures in wine country just north of Santa Barbara in the Santa Ynez Mountains. A magical place called Bridlewood Estate Winery awaits so read on while we uncover the nuances of this "Oasis." You will soon forget where you are, so sit back and enjoy the ride.
And, now that you have "wine'd down", we will begin….. "All aboard" rang out from a private parking lot in Marina Del Rey, just off Culver Blvd to load the bus. We had 10 minutes to board the VIP media charter bus bound for the Bridlewood Winery with our photo-journalist Joseph Briscoe, camera in hand and ready for the paparazzi inspired winery tour and "Wine Club" release party.
"Wedding Crashers" played on the wall mounted plasma's as we left LA bound for SB and were immediately "Locked up" in the mood with Vince Vaughn and Owen Wilson's creative comedic humor. The anticipation for what was to come was quite high along with twenty other Los Angeles and International food media that made the trip.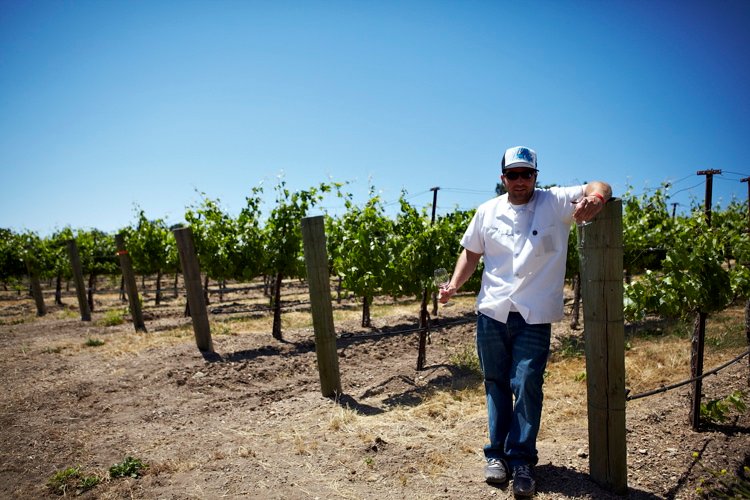 About the Bridlewood Winery:
Bridlewood Estate Winery played host to a wine club release party at its magestic estate located "slightly" north of Downtown Santa Barbara in the picturesque Santa Ynez wine country region of California's Central Coast.  


During our visit we were privy to a private curated tour of the Bridlewood Gallery and treated to a meet & greet with the artist's featured in the Central Coast gallery collective. The theme of the show is art "inspired by the art of wine-making at Bridlewood" and each artist translated the theme via their favorite mixed-media techniques.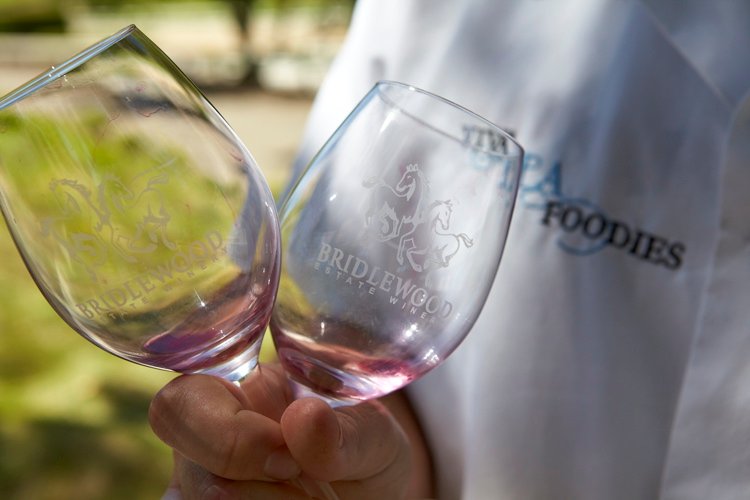 Winery Tour:
Winemaker David Hopkins is passionate about wines and it is no surprise that he has over 30 years in the business. According to David, "There is something unique about this area that inspires different people in different ways and Bridlewood wines reflect the adventurous spirit and relaxed lifestyle of the Central Coast" That all being said we had a moment to catch up with David and congratulate him on his wonderful event as well as his wineries recent success.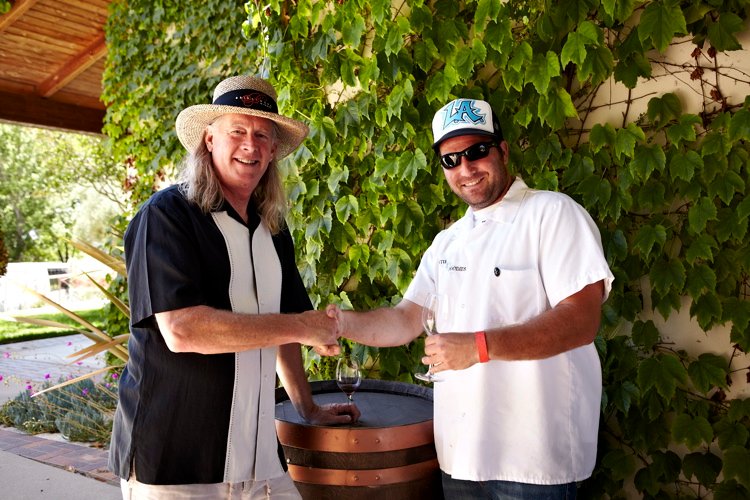 John Kochis, Bridlewood's General Manger guided us on a tour and really explained to us what Bridlewood is all about. The wines are all created with special attention, care and passion led by a team of wine artisans that work like conductors of a varietal symphony. Many sub-species and varietals from the Central Coast Region are carefully blended to create a product that mirrors the relaxed yet lively way of life of this boutique California wine region.


The Gallery: A Meet and Greet with the artists:
Central Coast Gallery is a virtual art gallery that showcases the artworks of an extremely talented group of Central Coast artisans from the areas surrounding and encompassing the 140 Acres of the Bridlewood Estate. The art collective is made up of nine local artists that work with all media types ranging from photography to ceramics and even watercolor. Each artist work has been inspired by the "art of wine-making on California's Central Coast."
Jill Targer
Original silk paintings locally made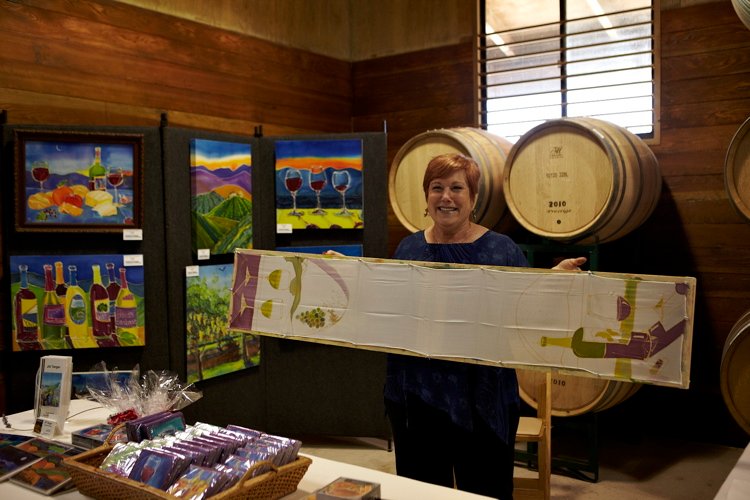 Brian Claverie
Ceramic Art
Some great handmade stoneware.
Jan Davidson
Wine Math
In case you have been wondering how many grapes really are in a glass of wine?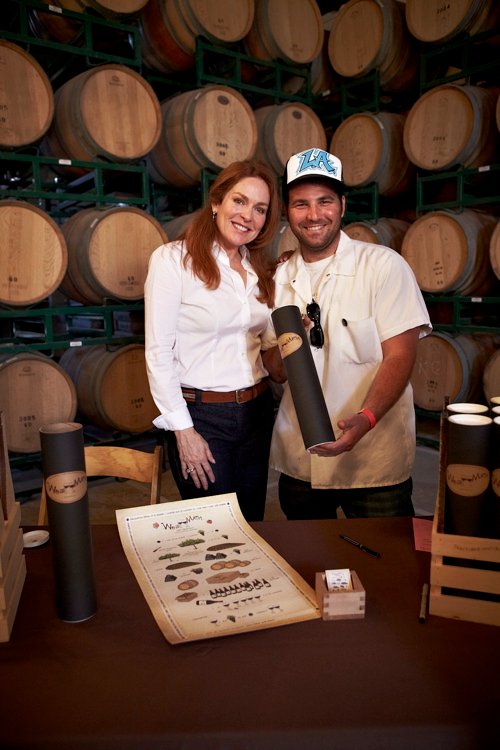 Our Favorite Pours: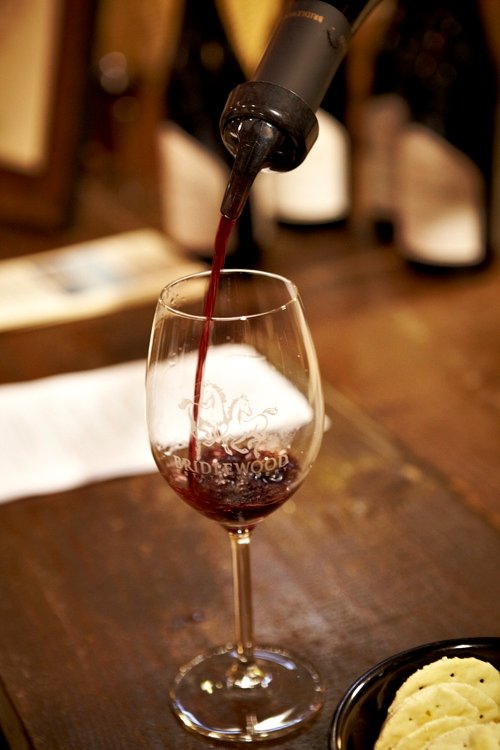 2009 SB county Pinot Noir
Block 5 Syrah, Central Coast, June release 2008
A young vintage(2010) block 5 Syrah from tasting room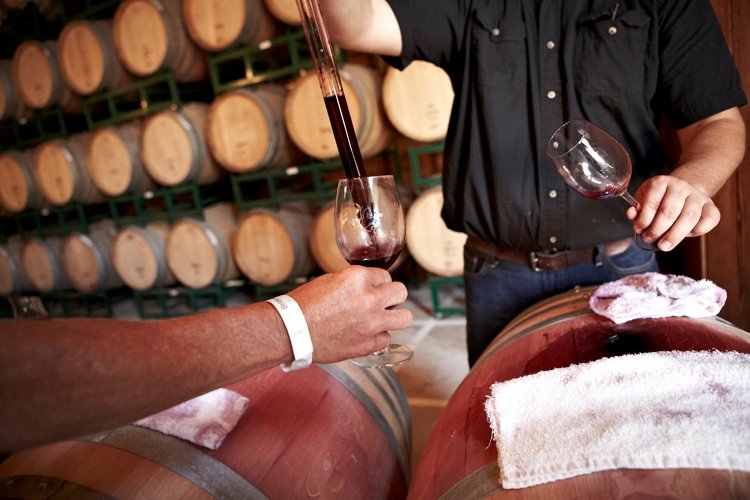 A Wine Tour to remember: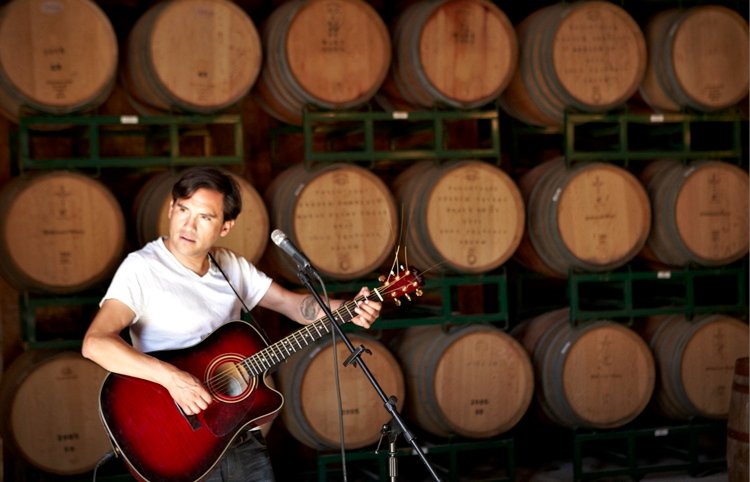 An acoustic version of "Heart of Gold" by Neil Young put us into a wine trance as we drank wine "straight outta the barrel"; something I have never done before but have always wanted to experience. After having my fill too many times to remember, I worked up just enough of an appetite to steal away with Mr. Briscoe so that we could enjoy our VIP catered lunch prepared from Chef Chris Knox from Pearl Global Cuisine outside on the wineries scenic dining terrace where we had a nice conversation with Australian wine writer Stewart Noble from Wine Without BS about wine in America vs. Australia amongst other things. We both were delighted to have participated in such a great event because we think everyone must get out to Bridlewood to experience the magic themselves. There will be two more "Meet the Artists" weekends on 8/28 & 10/30 and you are also welcome to visit any other time.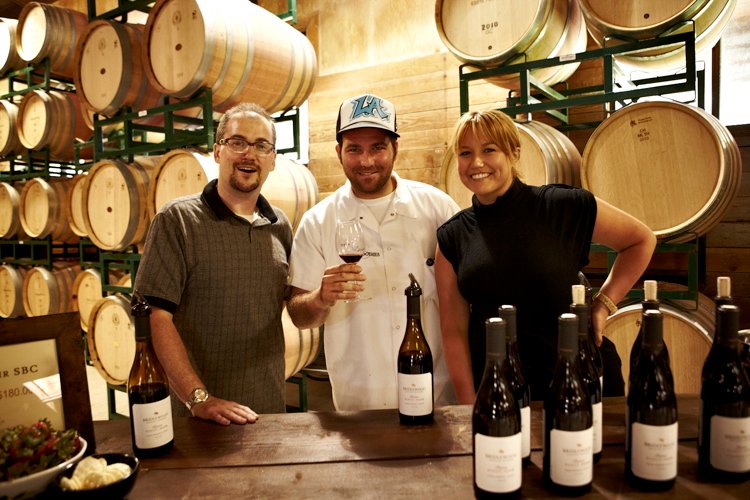 Visit the website for more information here. The hospitality from the team at Bridlewood was outstanding and I owe a huge digital hug to Kimberly Stirdivant from Fleishman-Hillard, Inc. for having us on the tour to document our experience for our readers. We are forever grateful and are thirsty for more!