I honestly envy the people who can walk into any restaurant they like and order anything they want.
I was one of those people once. In my twenties, before my dreaded gluten intolerance caused me to forgo just about every delicious thing I would scarf down on my way out the door, or to class… this was before the Gluten Free Revolution brought back pizza, bagels, pasta, and even beer. Those were the dark ages of gluten.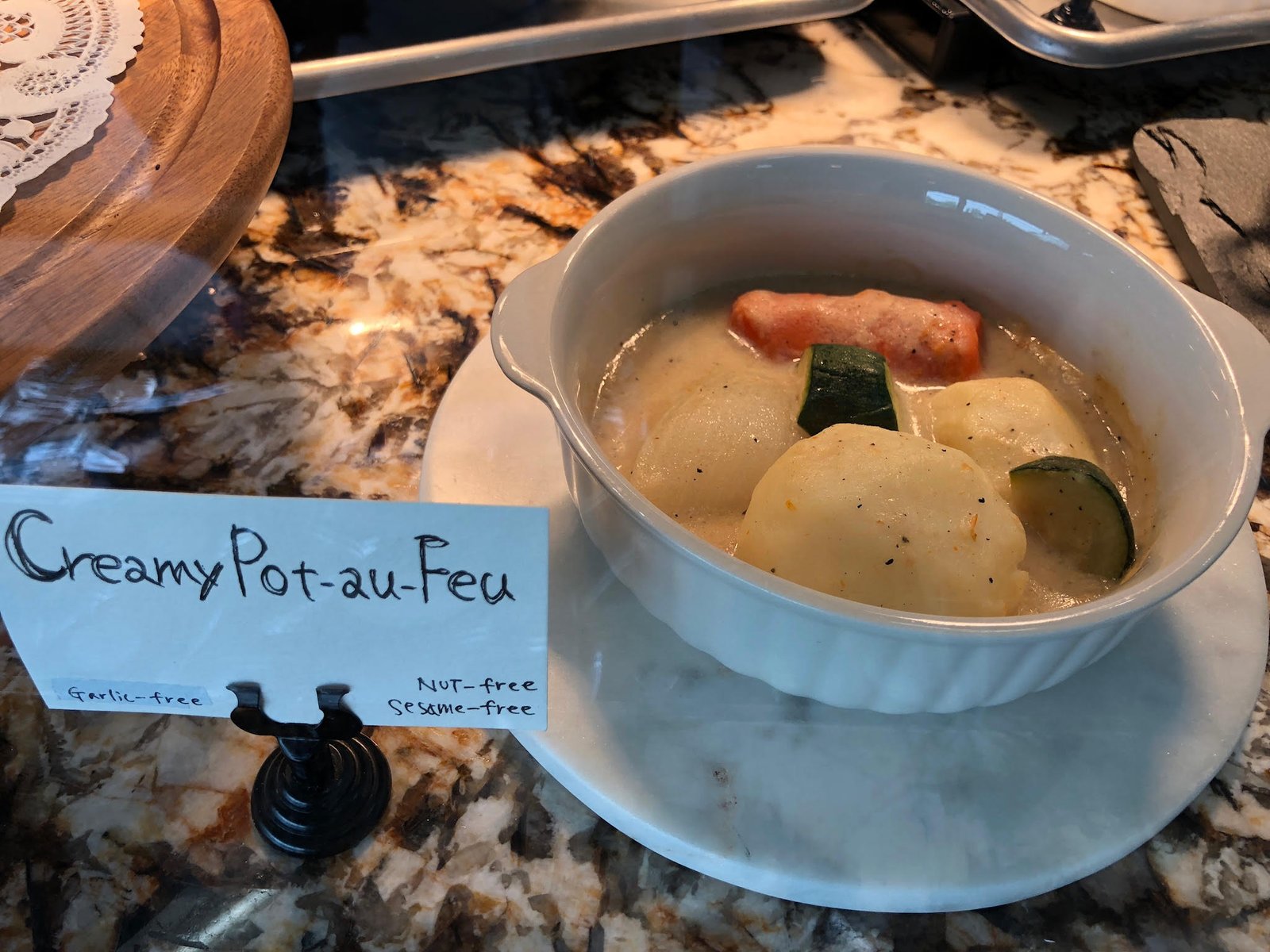 While I do appreciate a fine angel hair Pomodoro or a panko crusted cod, most of the gluten free culinary industry is banal, expensive, and gimmicky.
Go to a fine dining restaurant and you will find yourself asking if there's a roux in the soup, or whether the pan is dusted before frying… both of which, you will discover, are the case.
Today, however, was a day like none other. Today was a good day. Tired of the scarcity of gluten freedom in the Beverly Hills Golden Triangle, I ventured outside to see what lurked beyond the foothill feasts.
Today was the day I discovered, "Pomegranate."
Steps from Cedar Sinai, in the shadows of the Beverly Center, is the most food forward and creative culinary experience I have had in quite some time… and I could eat EVERYTHING!!!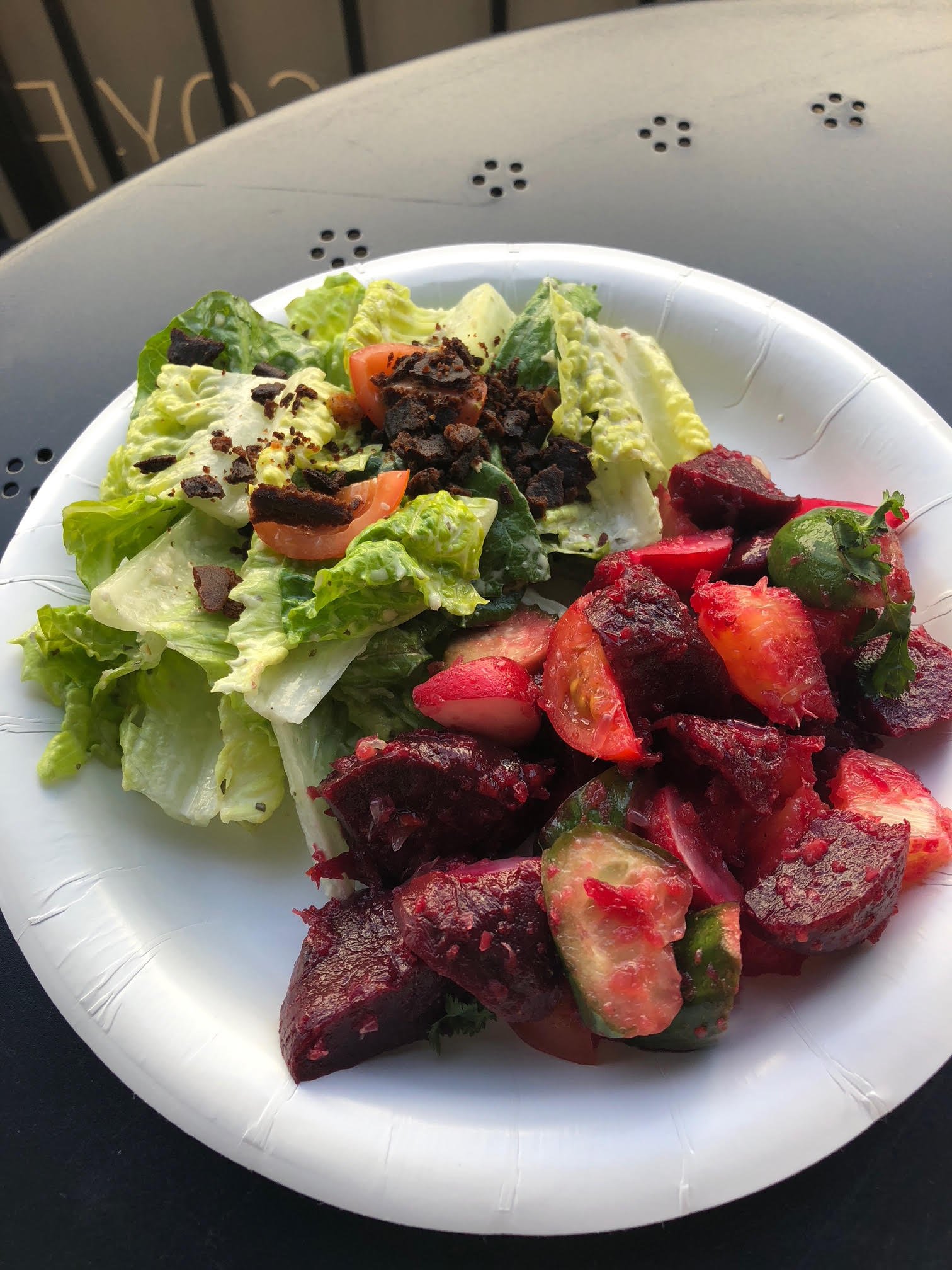 Pomegranate brings Japanese inspired meals and delicate plating to burgers, hot dogs, fries, pasta, curry and a slew of salads. The flavors are spicy and intense without being heavily salted or drenched in sauce.
In addition, they are mindful of all food allergies and have something for everyone. Torn between the Pumpkin Carbonara and selections from the deli case, I chose the latter. I felt like a kid in a candy store… and what's more, the prices are SANE! I've paid more for crackers at Whole Foods. You can literally try everything and I recommend you do.
I only wish I had room for dessert. They have a huge cake and dessert menu in addition to… wait for it… ice cream! I had a hot Earl Grey Shanghai tea that was something out of a fairytale.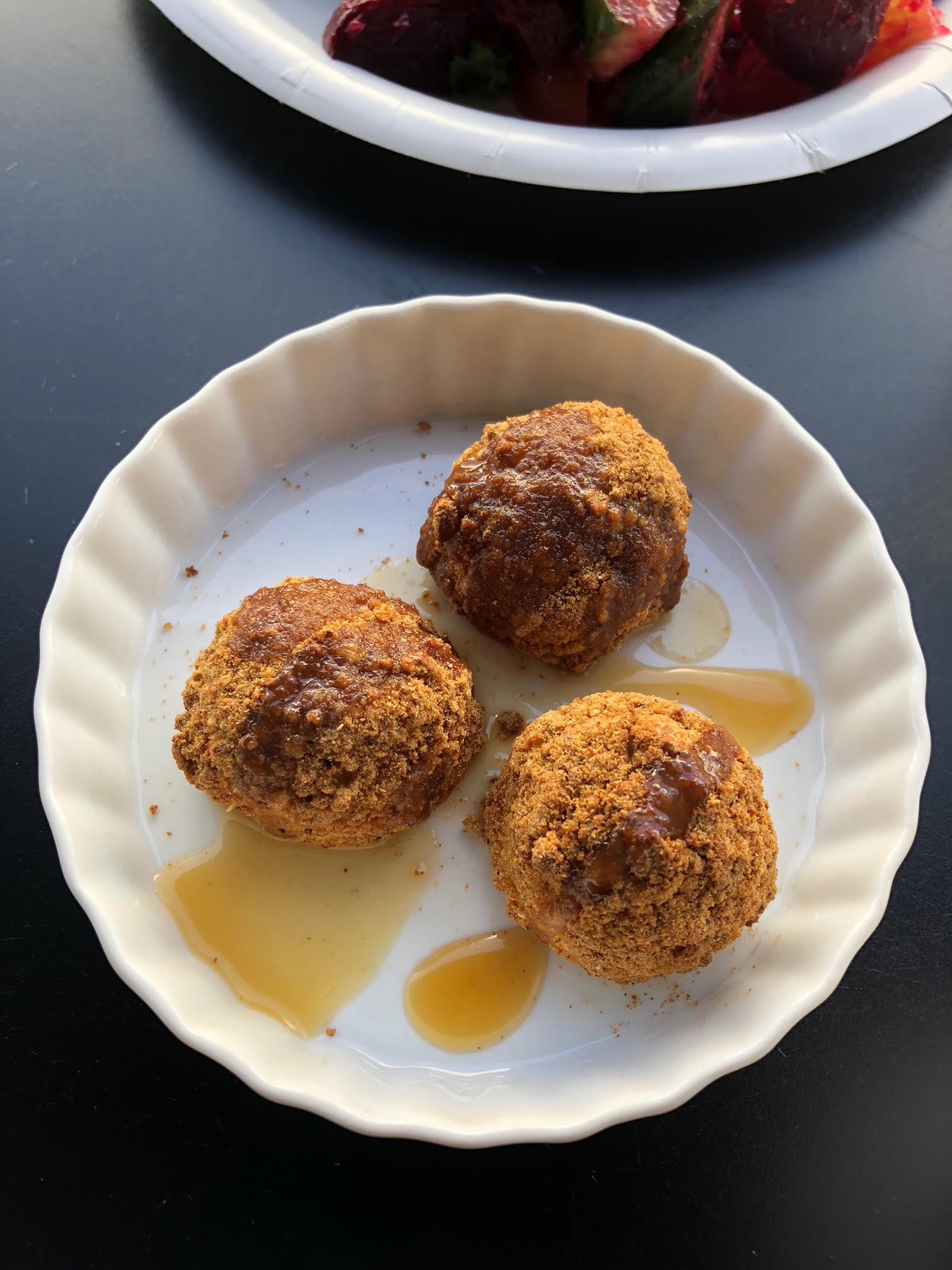 Annie Yamamoto, Pomegranate's co-owner and business partner Tsuguhiro Morishima (who also owns Japanese vegan restaurant Shojin in Culver City and downtown L.A.) are making the impossible possible for those with complex dietary restrictions and providing a safe haven for the ever so daunting task of eating out around town.
I can't wait to go back. Pomegranate is a delight for everyone, and a MUST for the sensitive types!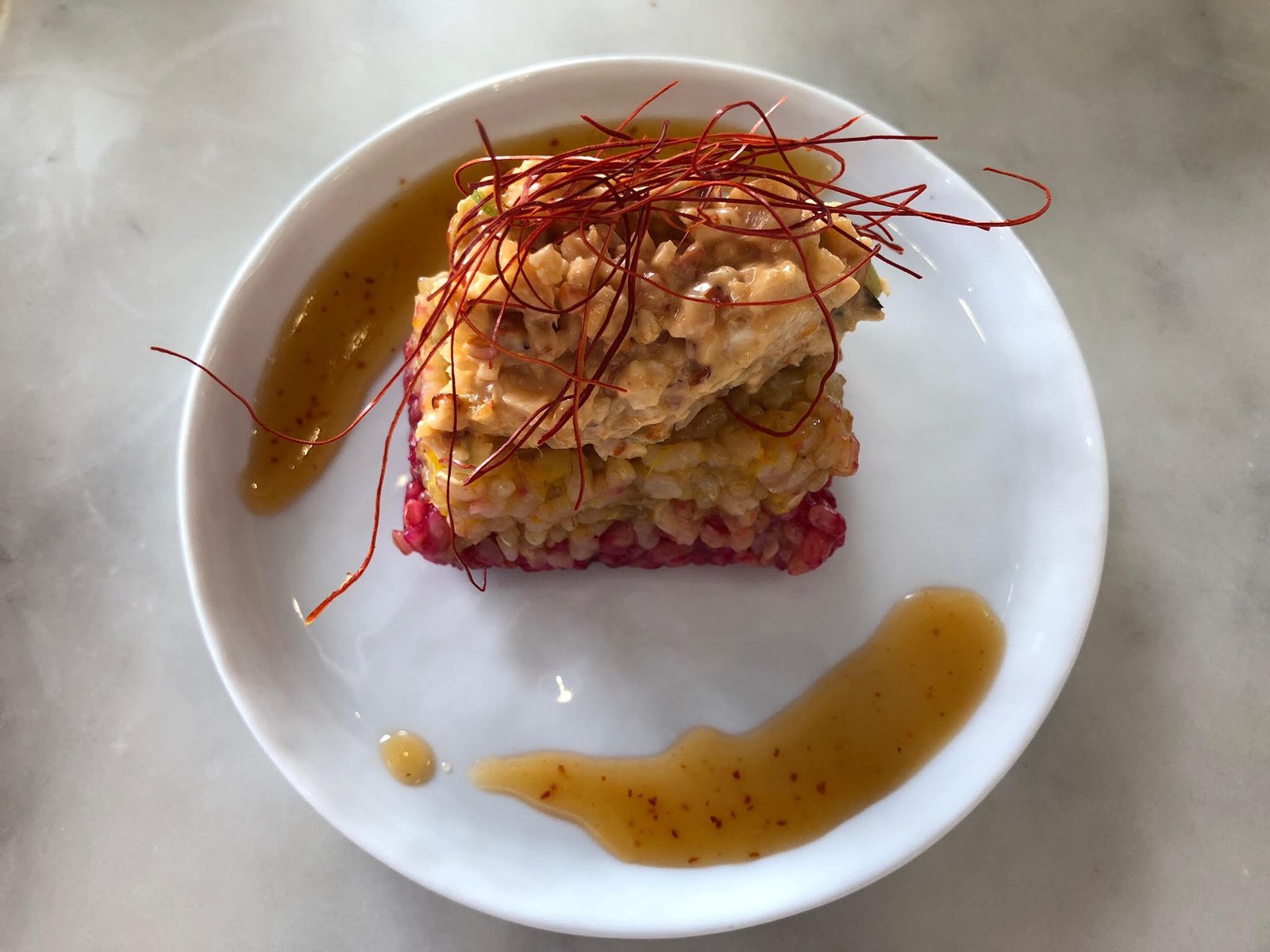 For those "ON THE GO" Pomegranate offers a selection of "Grab and Go" meals including the "BENTO BOX", "THE DAILY SPECIAL and the "SNACK BOX" and the "SUSHI CAKE" and each will not disappoint. We even discovered they have a "GLUTEN FREE PLANT BASED BBQ BURGER" ….enough said. Go experience a taste of Pomegranate yourself and don't be afraid to share.  Lunch for 2 with plenty of options was around $30.00 but you could easily do it for less.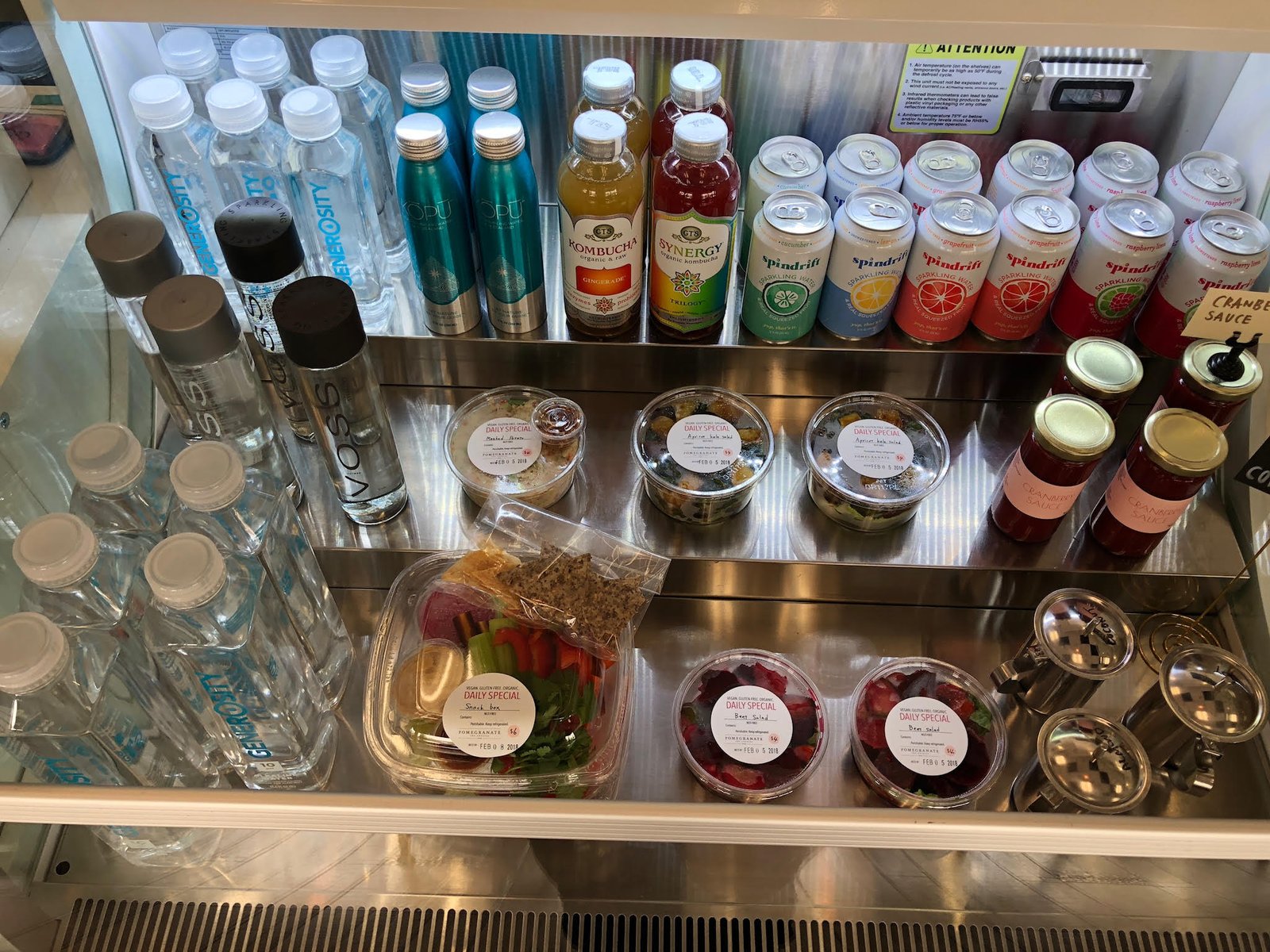 Written by Samantha Rubenstein for VivaLAfoodies.com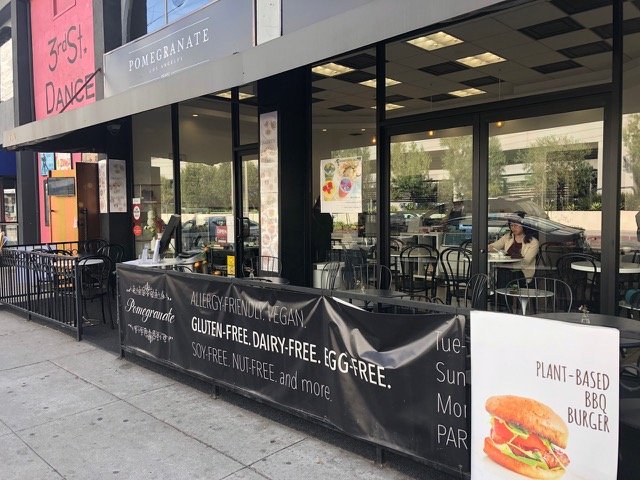 GET SOCIAL with Pomegranate
8556 W 3rd St, Los Angeles, CA 90048