Harissa is a Tunisian hot sauce that makes anything good. Harissa is also a Kosher Restaurant near Pico and Robertson. The Tunisian chef's homemade harissa doesn't make every dish good. It makes them magnificent.
Alain Cohen is that chef. He has many claims to his fame. His Pretzel Challah loaf is the one in the papers. No one talks about his charcuterie board yet. The sausage, prosciutto, soppressata, and pâté all taste like pig, but none of the meats come with it. That's the point. There's love in the details of the dish too. From the olives, to the mustard, and itty-bitty pieces of crostini.
Dishes like the Brick A L'Oefuf show Cohen's love for his native land. It's like a savory pancake with a baked egg inside that's not too hard and not too soft. Something Goldilocks would enjoy. Order the Street Eats Sampler and you'll get it. You'll get fried bread sandwiches called Fricassees too! Same name as the cooking technique, theses sammies are stuffed with eggs, preserved lemon, and olives.
A Harissa burger doesn't linger when placed on the table. One look and it's there. Another look and…zap…it's gone like a magic trick.
Mom's Sweet Arissa Cake is the dessert meant to take up all of that "saved" room. It's the perfect balance of ground almonds, sugar, flour, soaked up in a bright lemony syrup accompanied by chilled sabayon whip cream. Other second best options are the warm Belgium chocolate bread pudding, passion fruit crème brulee, or lemon meringue torte.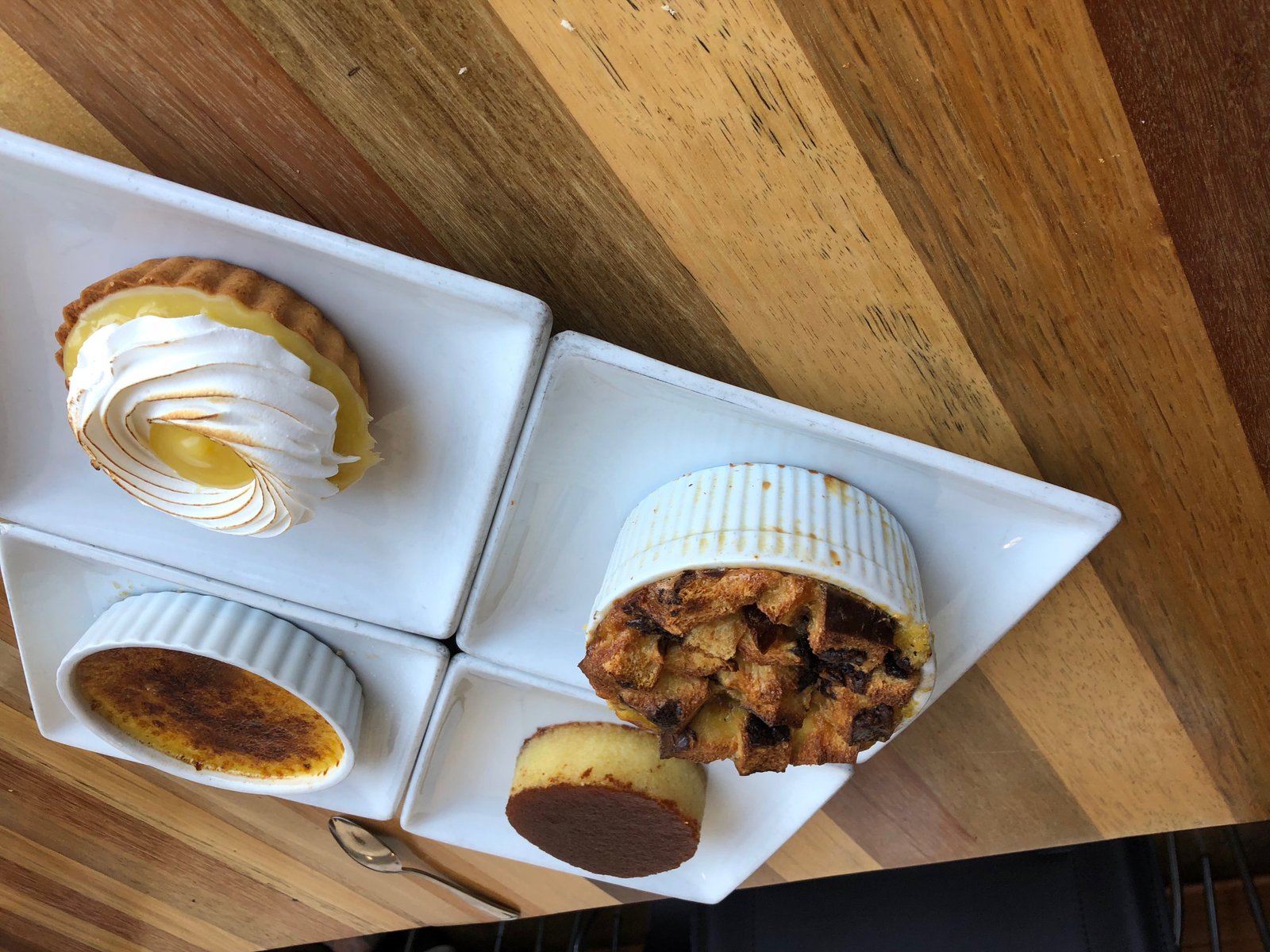 As for the homemade harissa hot sauce itself, it must to be bottled up. Maybe that's Cohen's next venture.
8914 W Pico Blvd,
Los Angeles, CA 90035
Article guest written by Monis Rose from Restaurant Fiction for VivaLAFoodies.com