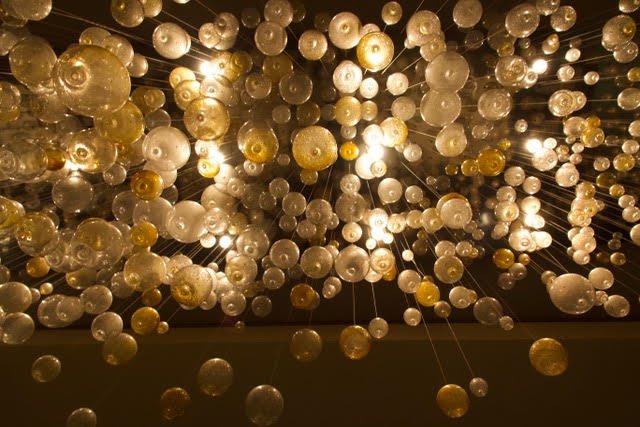 Feel Culina's aura. You walk in and your entire physiological state changes. Negatives change to positives. Positives change to outstanding.
The impressive grand dining room is an ultra modernist stage where smiling front-of-the-house staff ballets around each other as if their movements were choreographed. It's an amalgamation of confidence and joy.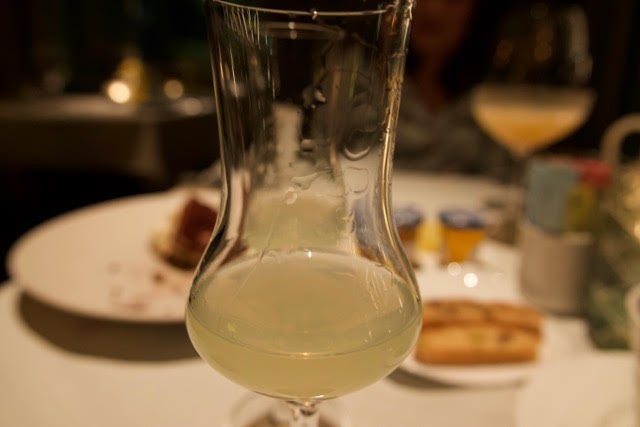 People chuckle. Exquisite wines stretch their smooth legs on the Riedels. The air is clean and crisp. Golden breads smelling of rosemary and the world famous Tuscan olive oil glisten. The first impressions deserve an A+, but first impressions can drift away in a split second. Culina's modern Tuscan cuisine is where the restaurant walks the walk.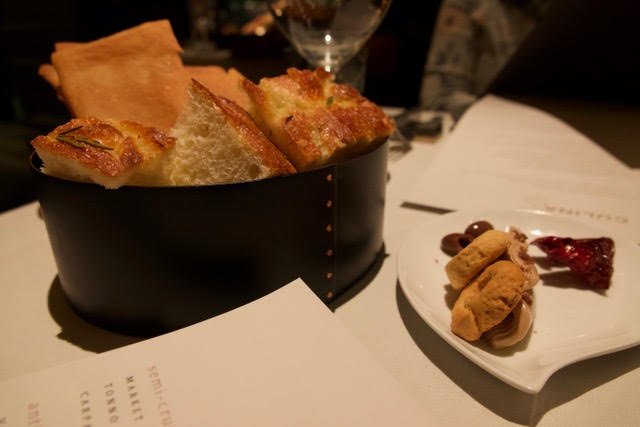 Your five senses activate as the Polpo grigliato brings texture to the table. The dish is charred and tender octopus tentacle nuggets accompanied with a medley of vegetables and greens, a splendid teaser of the kitchen staff's abilities.
Al dente fava and borlotti beans infuse the rustic salmonein casseruola. They transport one to the gentle hills of Tuscany without ever closing their eyes.  Pastas aren't neglected. The wild boar pappardelle (Nastrialcinghiale) receives more attention because the custardy egg noodles scarpetta the plate without any bread.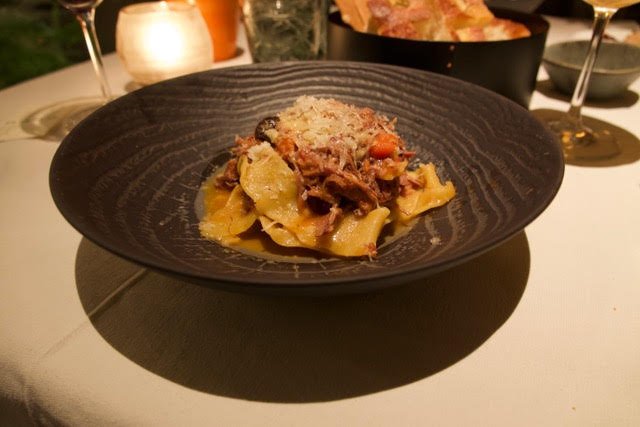 The risotto flows like lava from cheese wheel to spoon to hot plate.
The decision to eat dessert is the easiest choice one ever has to make. Black truffle shavings decorate honey gelato and the vanilla cream millefoglie, the Italian version of a French Napoleon. Tiramisu bursts with bold coffee flavors. Its espresso meringue only enhances it. 
Unfortunately, these dishes aren't the battery that blasts the positive current throughout Culina. The charge starts and stops with Chef Luca Moriconi. He brings his all empowering secret ingredient, love. Love is what makes Culina immortal.
GET SOCIAL WITH CULINA
Located @
Culina Restaurant
at Four Seasons Hotel Los Angeles at Beverly Hills
300 Doheny Drive, Los Angeles, CA 90048
Article Written by Monis Rose from Restaurant Fiction