A tiny volcano rests in the middle of Restaurant Row in Beverly Hills. Inside, is Ryu Isobe, a spiritual warrior who practices his culinary craft: soba noodles. He makes sure the humidity in his noodle workstation is adjusted to correct temperatures, the variety of the buckwheat is of the right grind, and the broth is pure.
You ask an actual person via Zoom, Facetime, or Google Hangout where there is a good ramen place and the answers are endless. You ask them about soba and the silence becomes uncomfortable. That's good news for Ryu and his soba shop, Kazan (meaning volcano in Japanese). It's even better that his soba uplifts anyone's spirits with boyish and girlish grins in a climate no living generation has ever been a part of.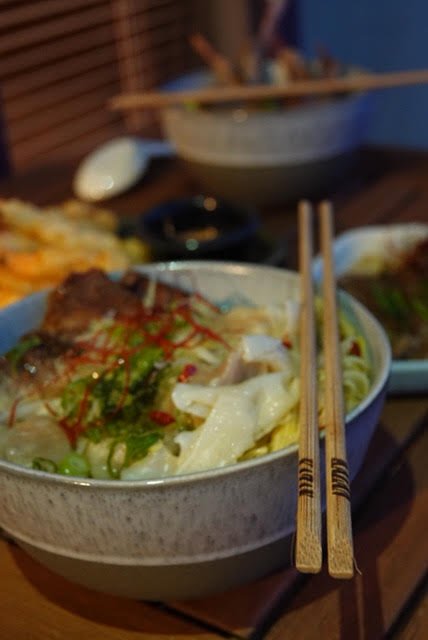 With only eight soba noodle options, the chances you will order wrong are zero. Thin noodles float in the Number 1 filled in a dashi-like stock. Ryu replaces dried mushroom usually seen in a dashi recipe with truffle seasoning. He gives it character by filling the top with Chashu pork, green onions, and wontons, made in house just like the noodles.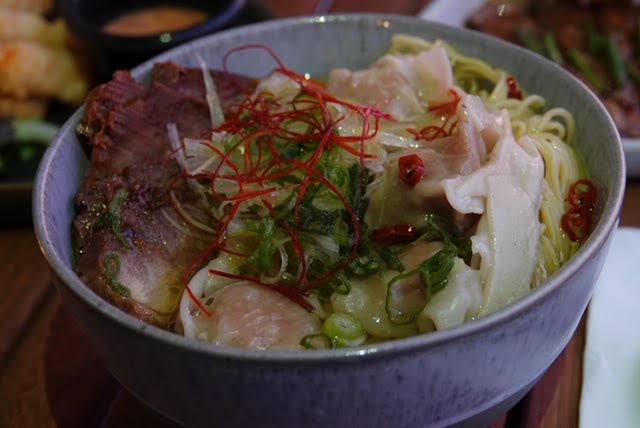 The Number 7 is known as "lamb in lava." The spicy lamb chop filled bowl in a rich red soup is an eye opener for those you can't handle the heat and those who can. Regardless, both these dishes are the quintessence to bring one in the present, truly being grateful to be alive and experience the beauty in LA's culinary scene that's still cooking.
The stars of the appetizer list are easy to distinguish. Even the to-go bag features a comic book story of how Ryu traversed to the far reaches of Earth in order to create his perfect grade A-5 Wagyu carpaccio.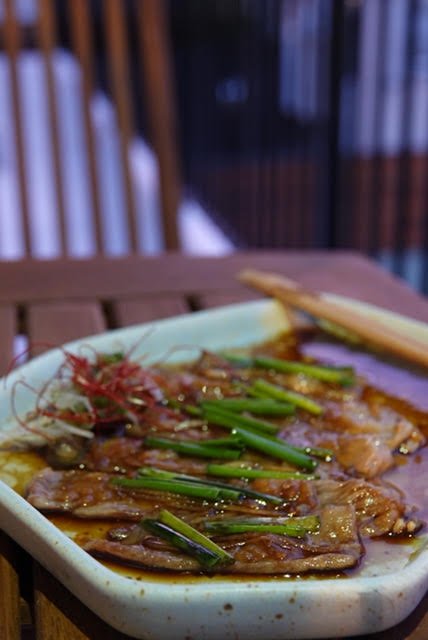 An umami blend of ginger, chives, and yuzu-soy sauce makes the best beef in the world even better. Tempura shrimp is delicate, tender, and crunchy.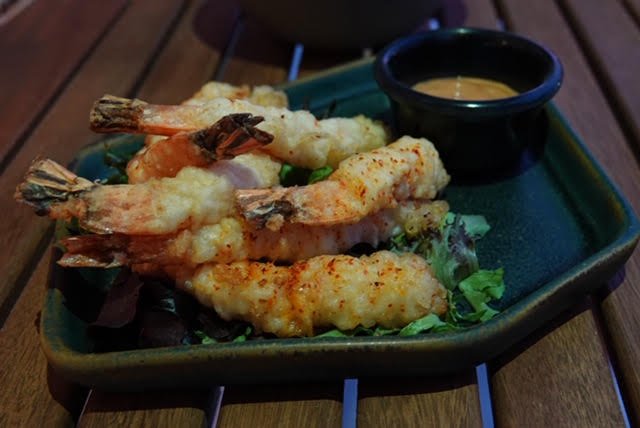 It's up to us to let Kazan truly explode and make its mark in LA's restaurant community and in the meantime, Ryu knows the way when the going gets tough, "keep your head down and keep moving forward." He has a job to do and that's to feed the soul with his fresh and simple buckwheat noodles in an elixir that not even grandma could have made better.
Hours: Everyday 11:30AM – 3:00PM, 6:00PM – 11:00PM
Kazan Beverly Hills
111 N La Cienega Blvd
Beverly Hills, CA 90211
(424) 512-9101
Connect on Social:
Article written by MONIS ROSE from RestaurantFiction.com