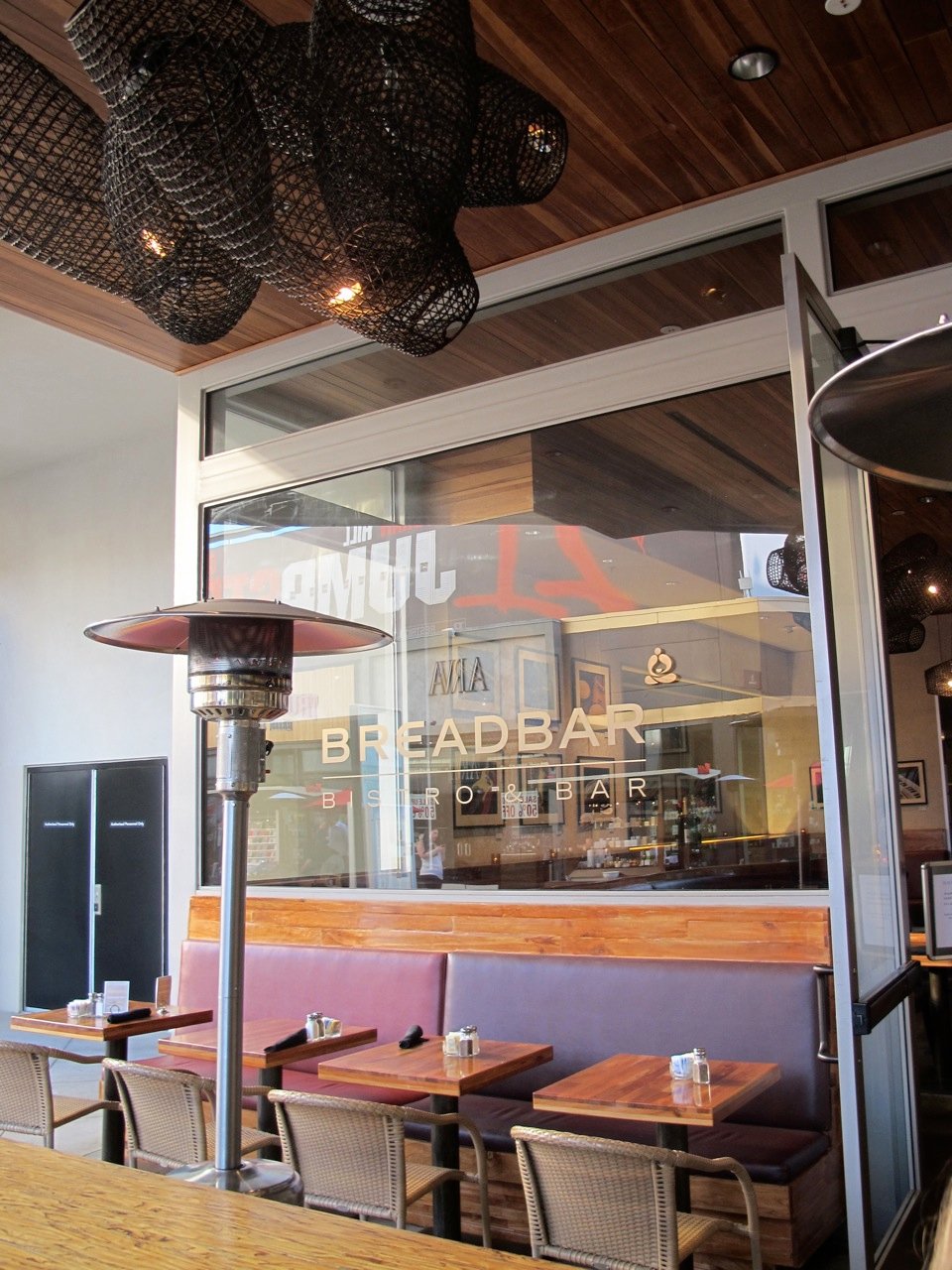 On Thursday March 22,The Santa Monica Social Director ventured from the Westside and over the 405 rainbow for the 1st "5weet(Sweet) & Savory" Pop-up event benefiting Share our Strength – No Kid Hungry, presented by Chef's Ramon Perez & Carlos Enriquez along with the local pastry chef talents of Kei Haseqawa, Waylynn Lucas, and David Rodriquez. I've been a fan of Carlos' work since he was at Café Del Rey in the Marina. When word spread that he would be back in LA and co-presenting a curated savory & sweet with four other local chefs at Breadbar in Century City, I called some foodie friends and made rezzies for six.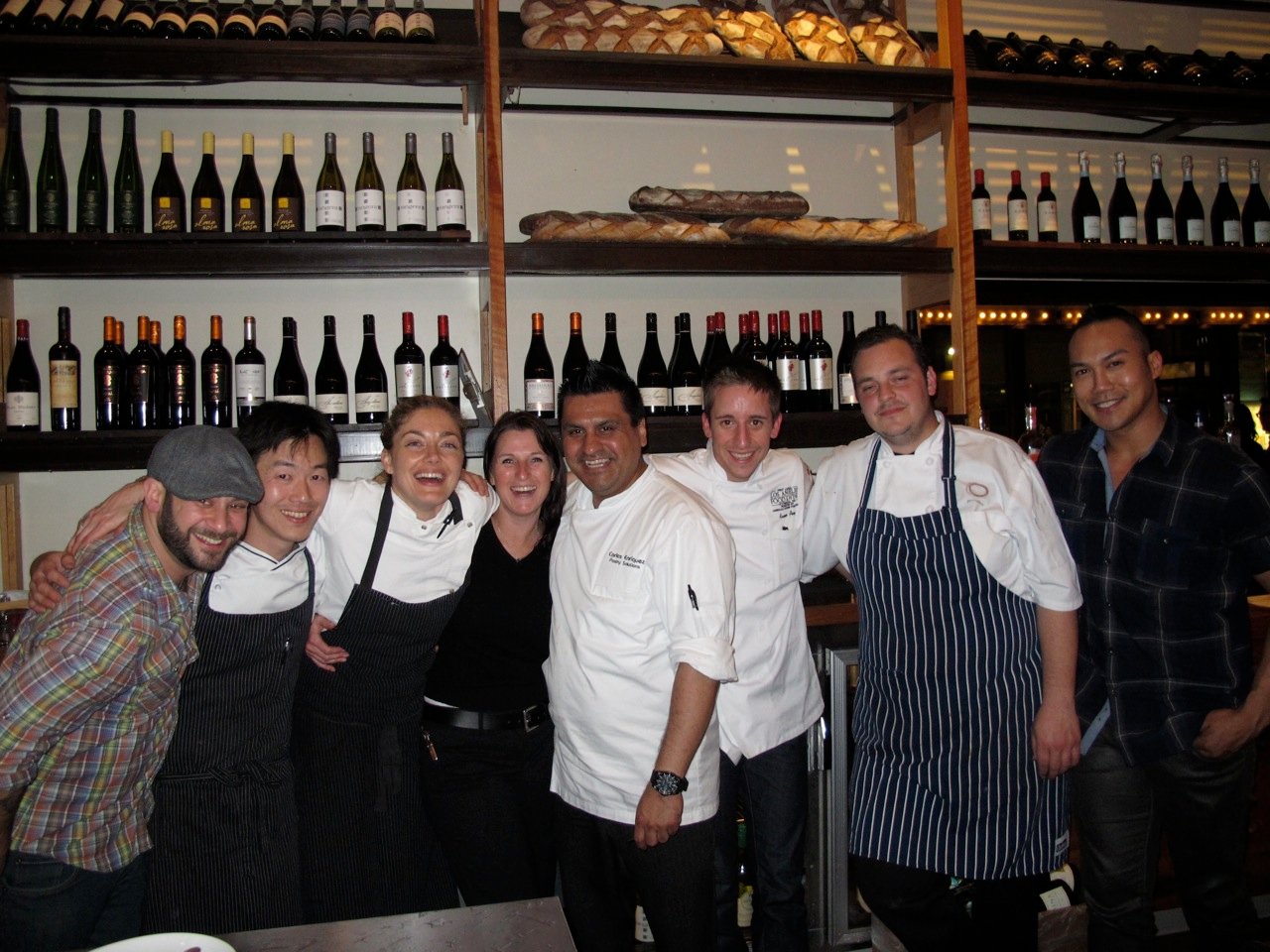 Known for the tastes and smells of fresh baked buns and guest chef mash-ups, Breadbar is one of several great eating options at the Westfield Century City Mall. The evening of flavor exploration started when my newly minted girlfriend and local pastry beauty met me at the bar. Julie Rodin, our hostess with the moistest, ushered in the evening with glasses of Le Grande Courtage Champagne and a serving of mixologist, Devon Espinosa.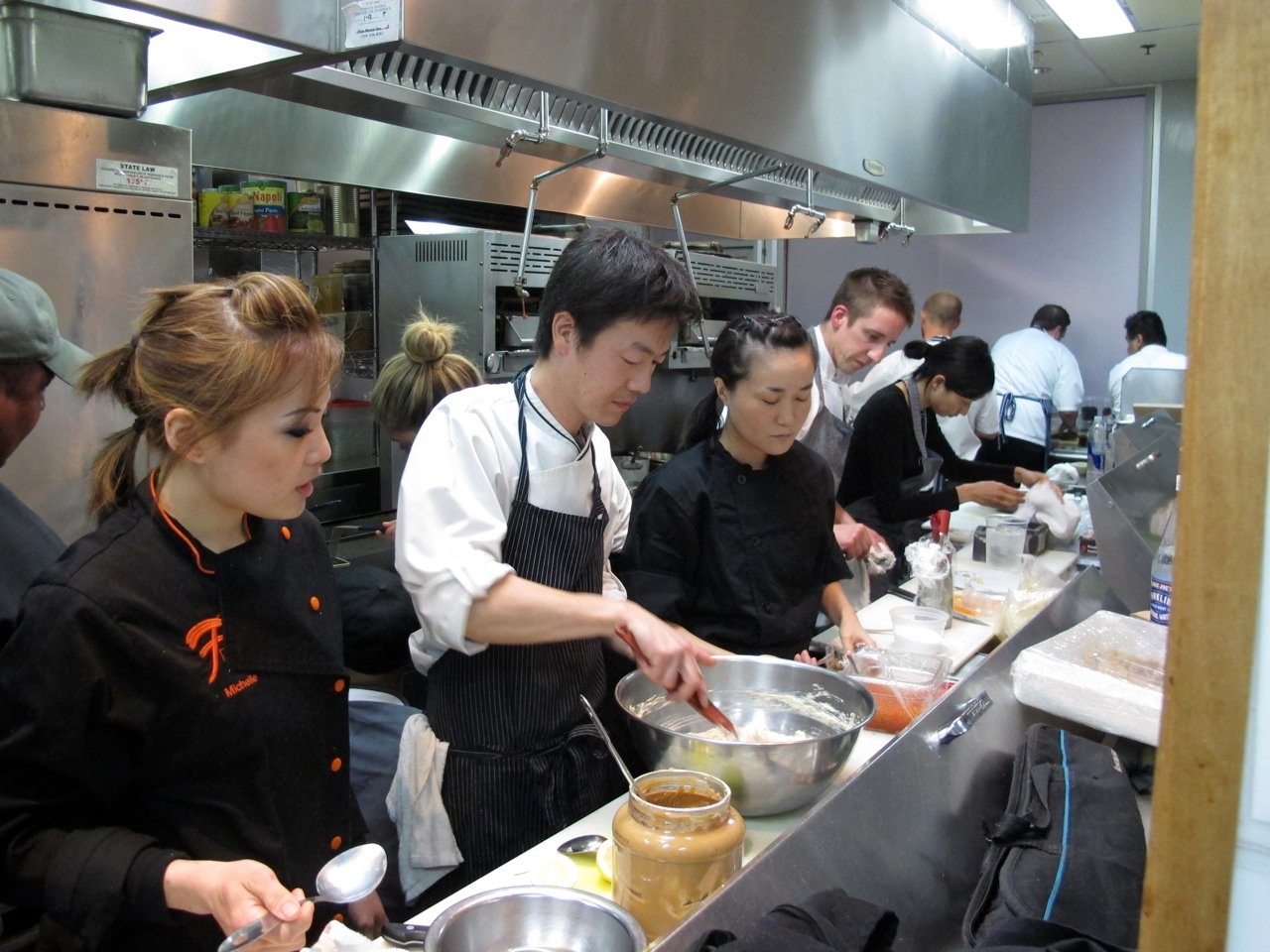 Both were equally tasty and strong. The pre-party bar list included the masculine cocktail, Kumquat Smash made with Angels Envy Bourbon finished in port wine barrels, and tasted like a drunken cowboy, freshly shaven. Throughout the evening, Devon and Josh, the mixology maestros, worked with Julie and paired each course with delicious wines and cocktails. As we saddled up to table my energy and excitement bubbled over and I was officially ready to taste the creations from 5 of LA's Sexy Pastry Chefs.
The first course promised savory with a touch of sweet and Chef David Rodriquez delivered with duck, baby mushrooms, and black sesame powder mixed with strawberry rhubarb compote and paired with the full-body Cab from Justin Vineyards in Paso Robles. This was a highlight of the evening!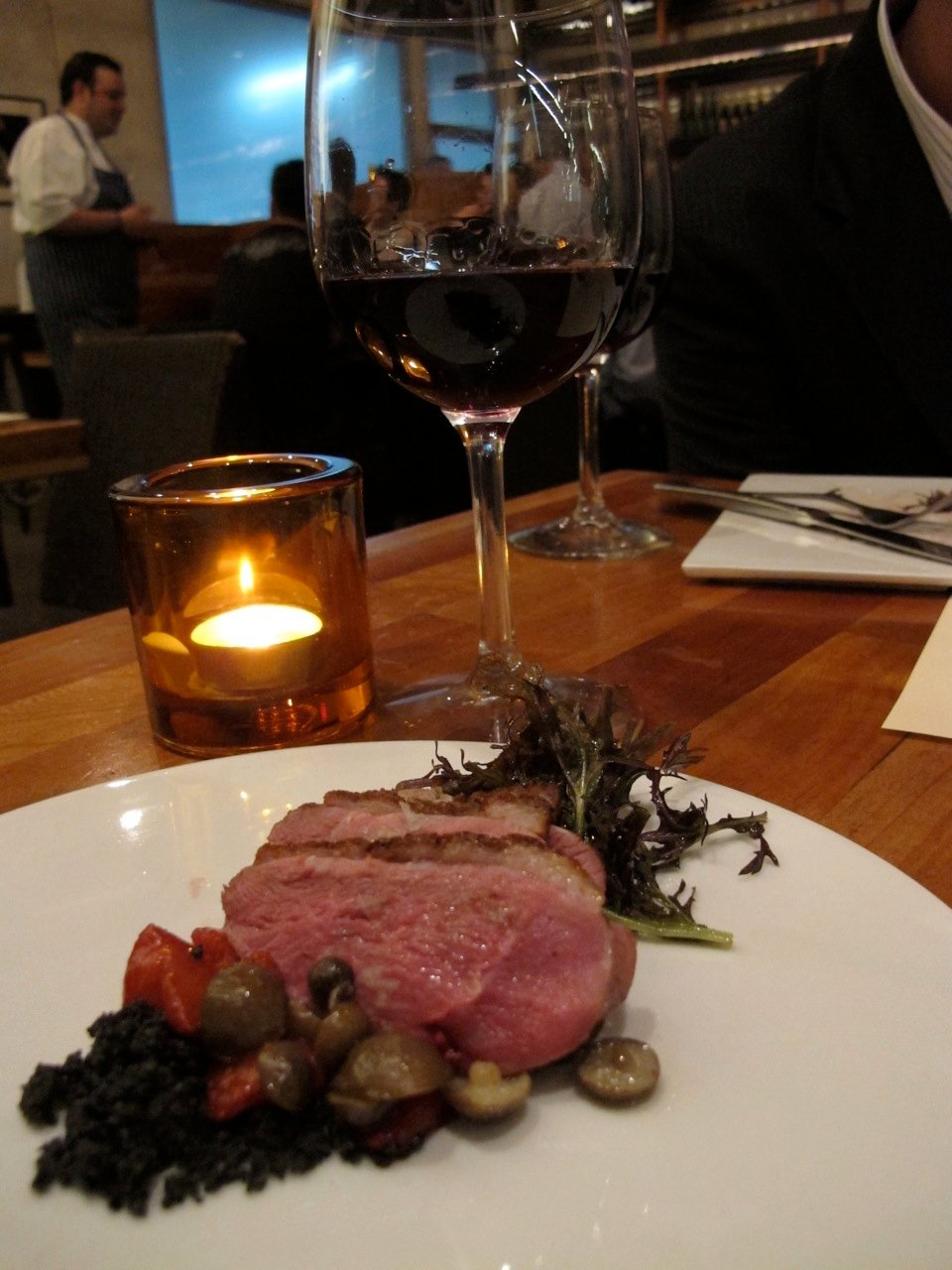 Chef Ramon had the most successful savory cocktail pairing with his orange and white chocolate halibut combined with a vermouth blanco and smoked bergamot that tasted like a chai latte. The pop and profile of the salmon roe with a pairing of flavors from Chef Kei seemed like the perfect pairing served in a delicate little triangle cone. I wouldn't want to put it in my mouth any other way!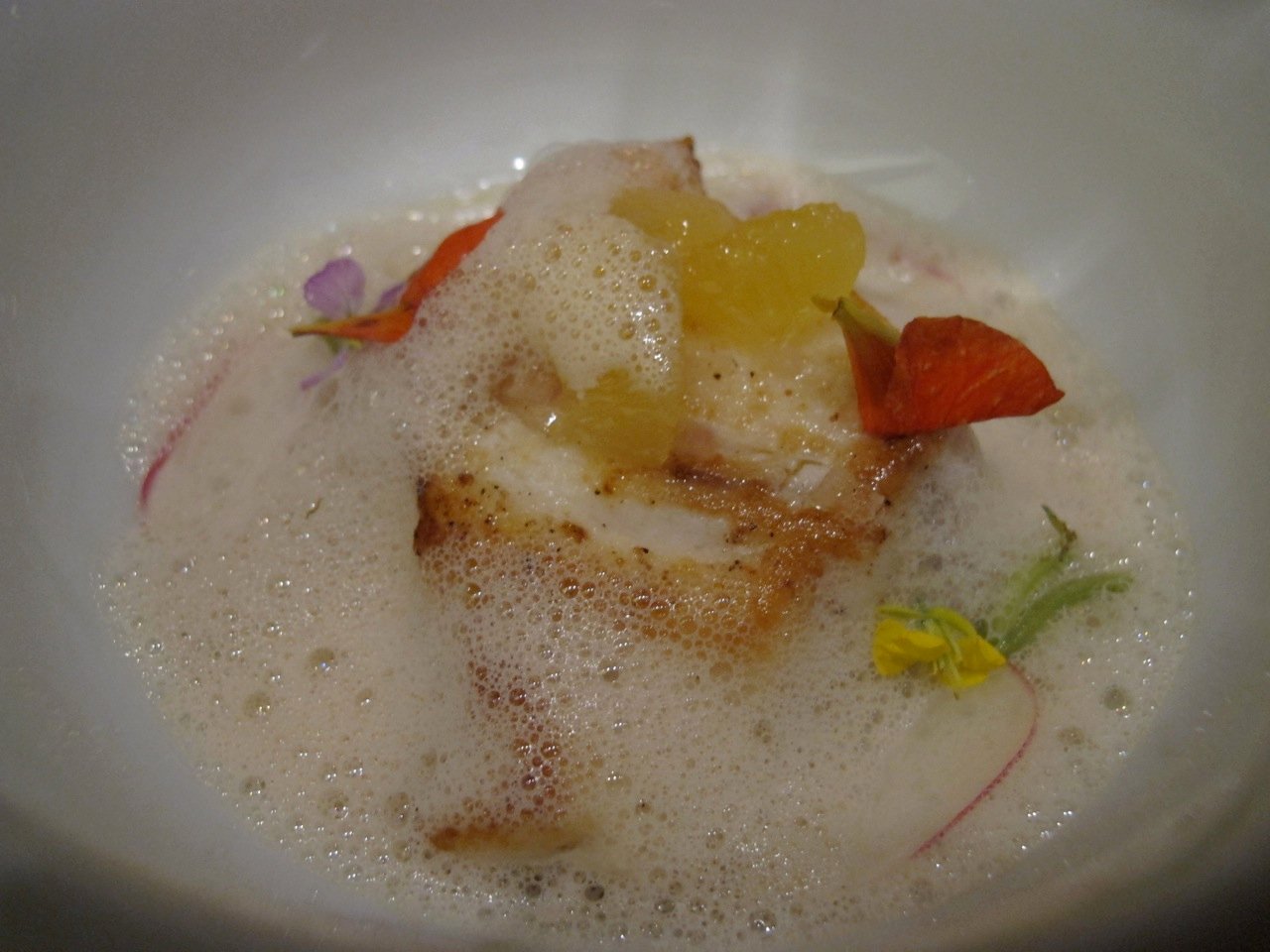 The dessert round gave us Chef Carlos' bowl of crunchy corn croutons and strawberry-rhubarb topped with tarragon froth and nitro olive oil(Can I get a what, what?) They were gone before I could put my spoon down. Chef Waylynn's beautiful sticks and stems garden of chocolate, dehydrated peppermint meringues, and eucalyptus ice cream was paired with Devon's fresh cocktail of fernet and crème do cacao, and tasted like a thin mint on steroids.(All of a sudden Work Out by LMFAO started playing in my head).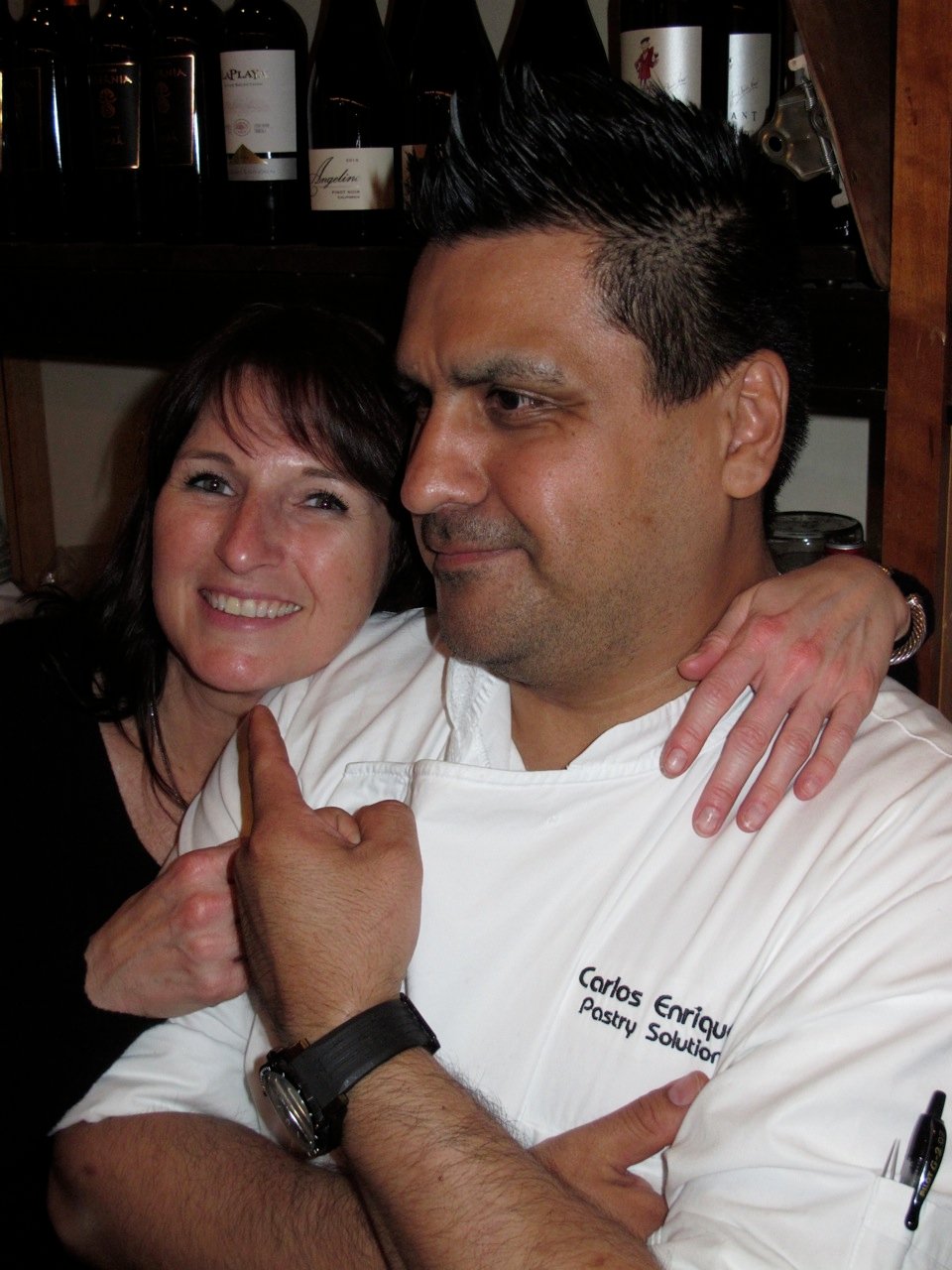 The drinks harmonized with and heightened the tasting experience and our table was laughing throughout the evening. After ten plates, the chefs sent us a little thank you and we reflected on our favorites as we nibbled the five minigardise while proclaiming how full we were. They were thanking us?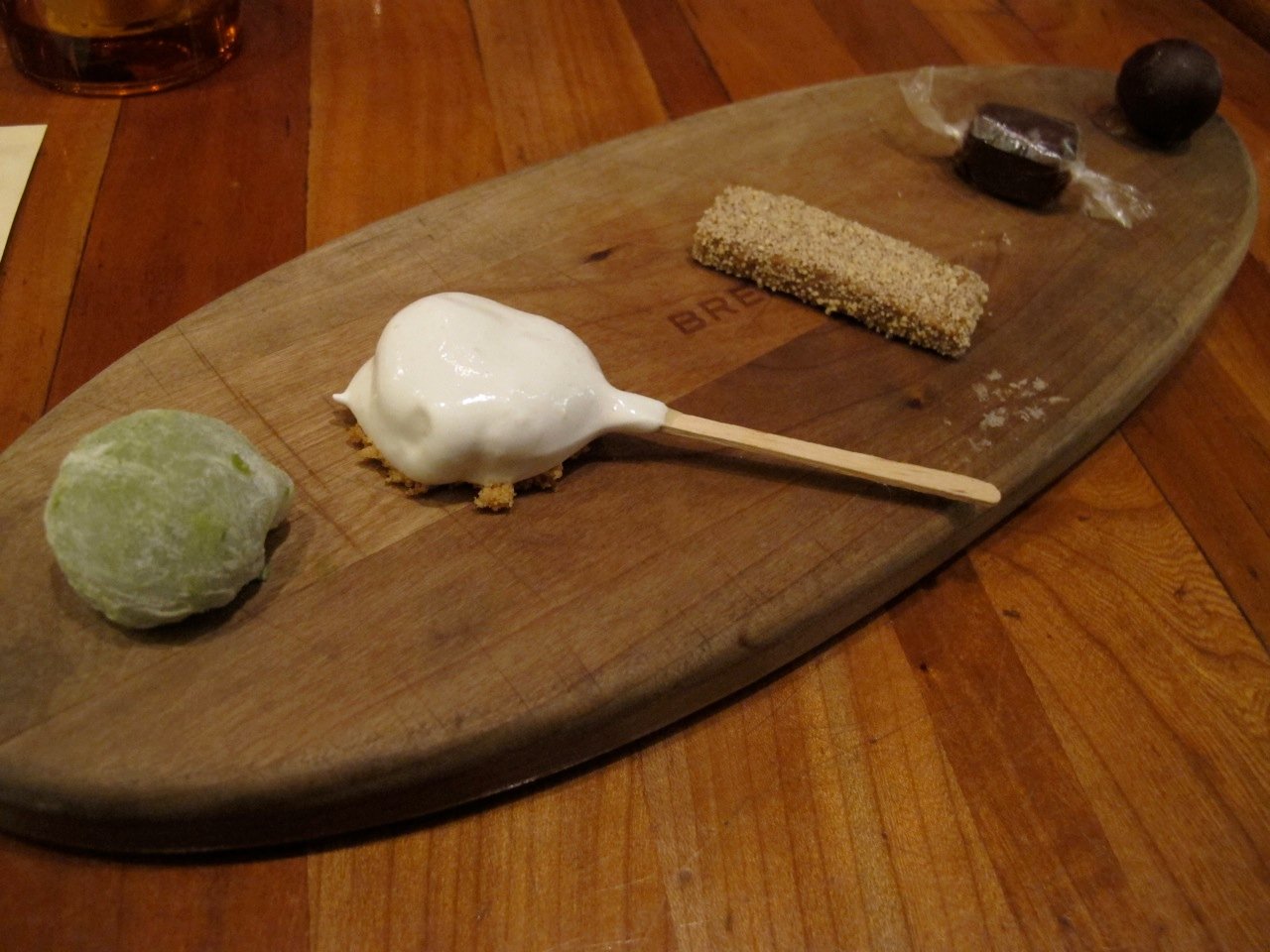 I flirted with flavor throughout the night: From the first glass of bubbly to the collaboration of twelve chefs giving the final touches of love to dishes that tickled my taste buds. Chef Julie from the Beverly Hilton and Chef Craig from Top Chef Just Desserts, allowed us food lovers a chance to rub elbows with beloved pastry experts all the while supporting a great cause: No Kid Hungry. Regional Director Judy Walker explained that Share our Strength's mission is to make sure every child in America gets nutritious food needed to learn, grow and thrive and they work with many local chefs in spreading the message, the next opportunity being like the upcoming Taste of the Nation at The Lot in West Hollywood on June 10th. To everyone, food is a necessity, and tonight, for me, it was a luxury. The creative whimsical dishes presented from the five chefs were part of their offering in support of ending childhood hunger. Everyday we are blessed to be here under the giant yellow umbrella in the sky and an evening with fabulous friends, laughter and smalls spoons makes me thankful for both the sweet and savory times that life has to offer.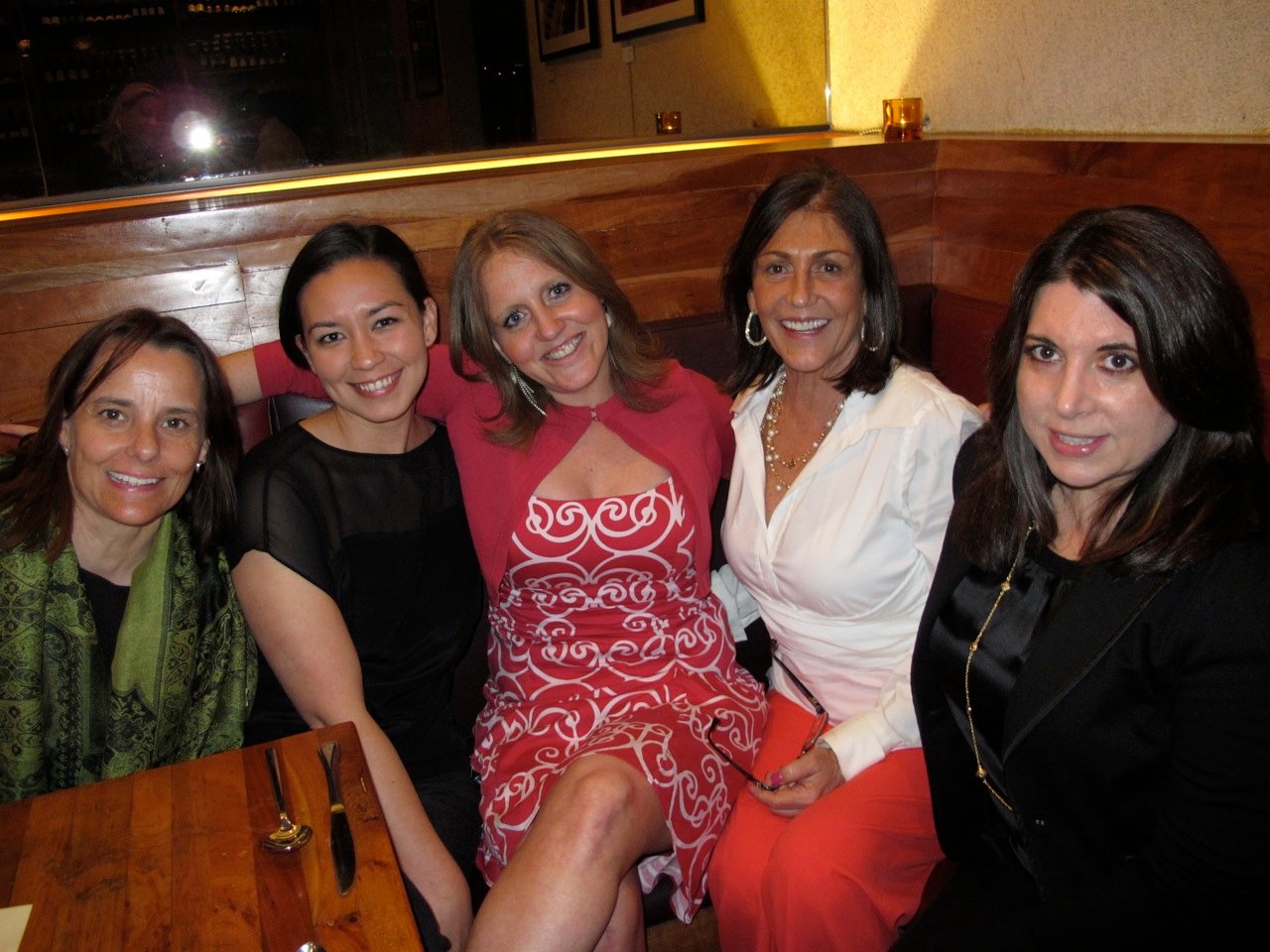 Article written by Brittney Rae, The Santa Monica Social Director for VivaLAfoodies.com
Event images provided by Samantha Abrahmsohn Photography