Chef Zoë Komarin never needs a magical wand to create a masterpiece. As she sculpts the perfect pita, her eyes take in more details than the average person, her limbs dance to a rhythmic flow of her own beat, her gentle kindness no matter how stressful the environment is the telltale sign she loves what she does and is inherently driven to make this year's Los Angeles Times Food Bowl the best yet.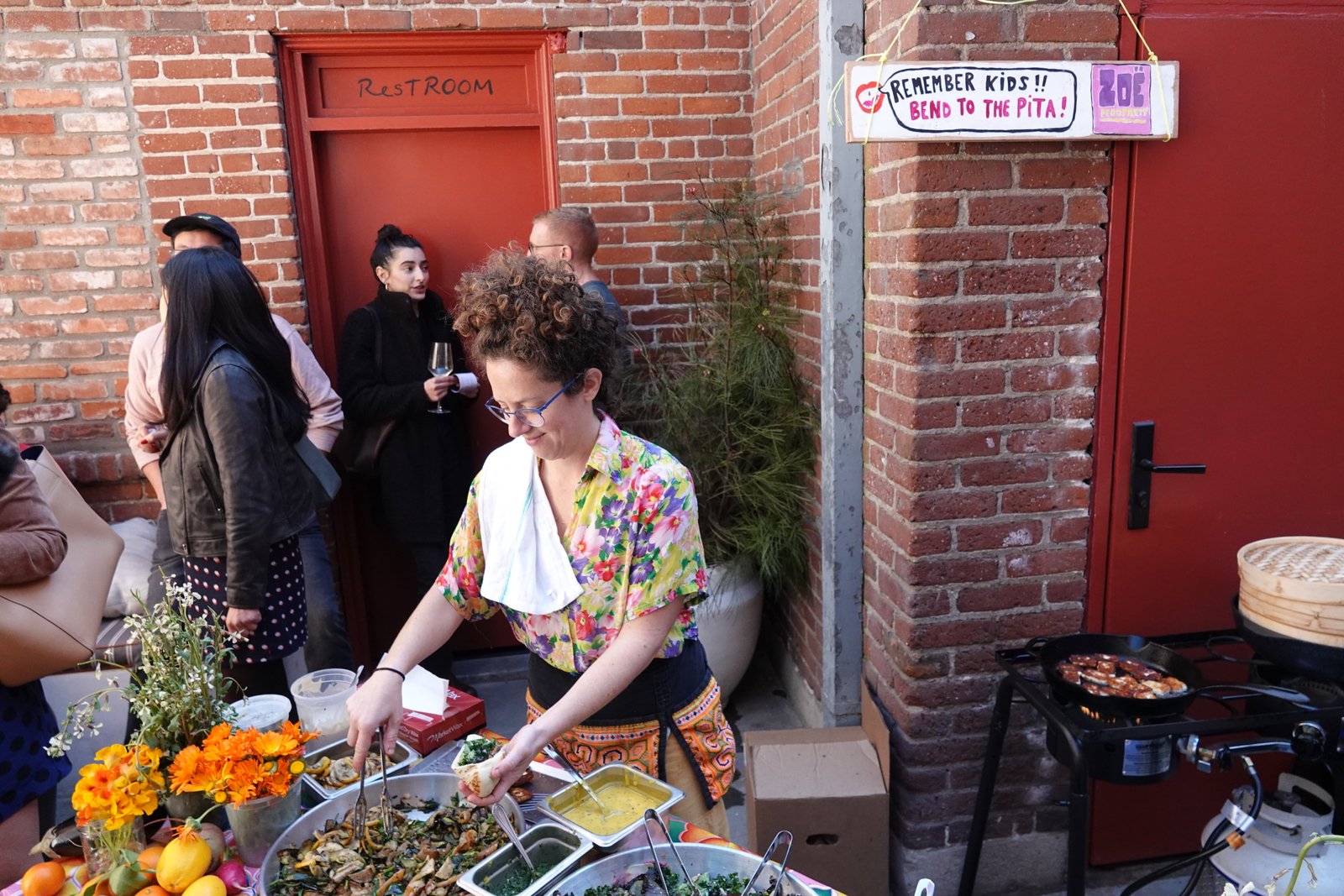 Komarin methodically plates her pita at the Firehouse Hotel in Downtown LA along with gastronomic geniuses from breakfast joint, All Day Baby, Korean fixation, Spoon by H, and the French Brasserie, Bon Temps. Peers, media, admirers, and the rest of the lot who taste their concoctions smile. The 4th Annual LA Times Food Bowl is in good hands.
Chef Jonathan Whitener, strips his chef whites for the casual "All Day Baby" embroidered apron and graphic tee. He shares his Southern roots by slinging stuffed pimento cheese biscuits with finesse and panache.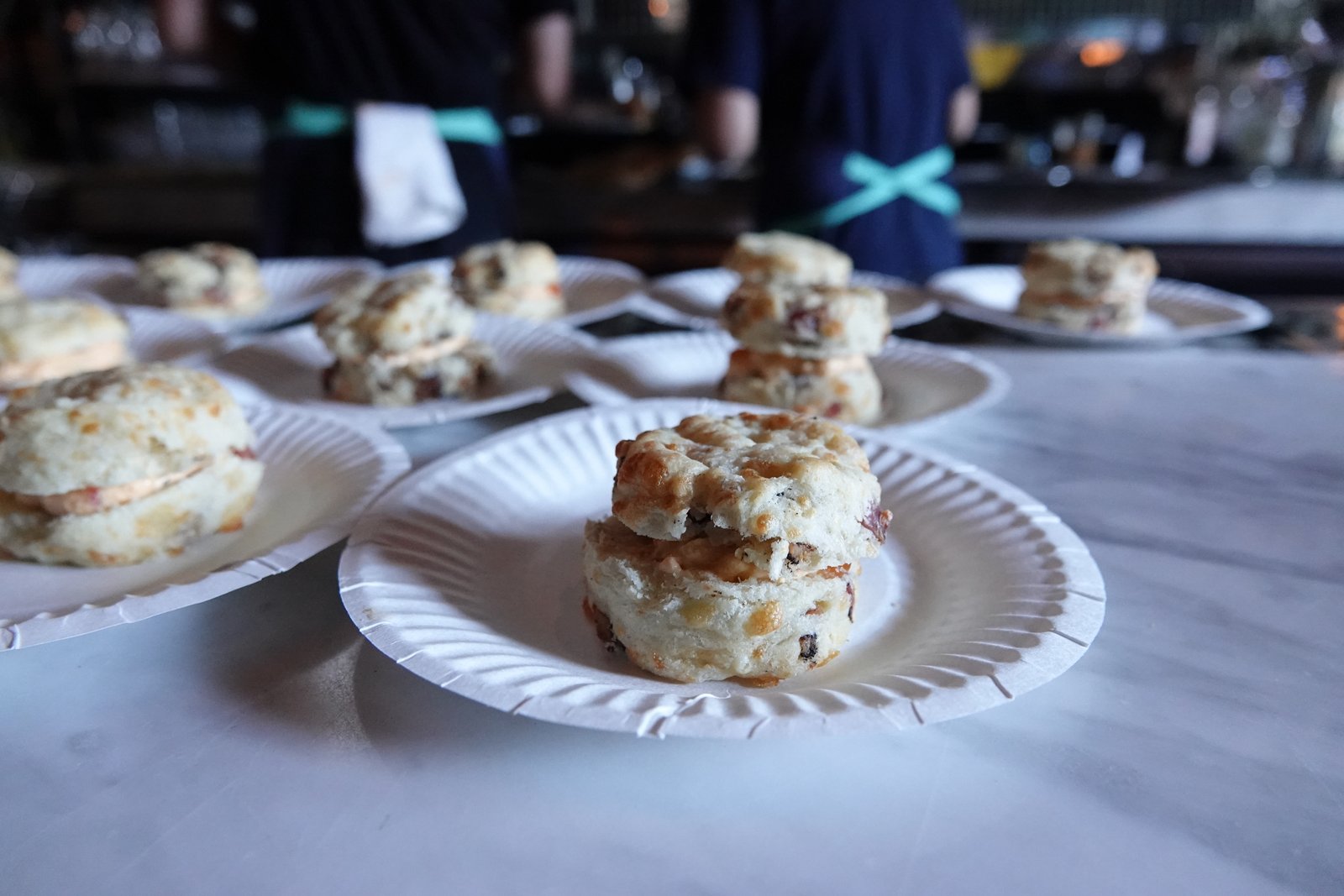 The narrow outside courtyard fills with attractive people. Mimosas, Suntory Whiskey flow. CRUNCH. CRUNCH. That sound doesn't derive from the speakers, but from Chef Lincoln Carson's, Everything Croissant. It's like an edible musical instrument for everyone.
Yoonjin Hwang plays a symphony of her own within. Her cello is the steady and deep meat lovers Inari Sushi. Her violin is the tranquil vegetarian version. She awaits for words to come out after her audience finishes every morsel. But there's only reactions of awe and pleasure.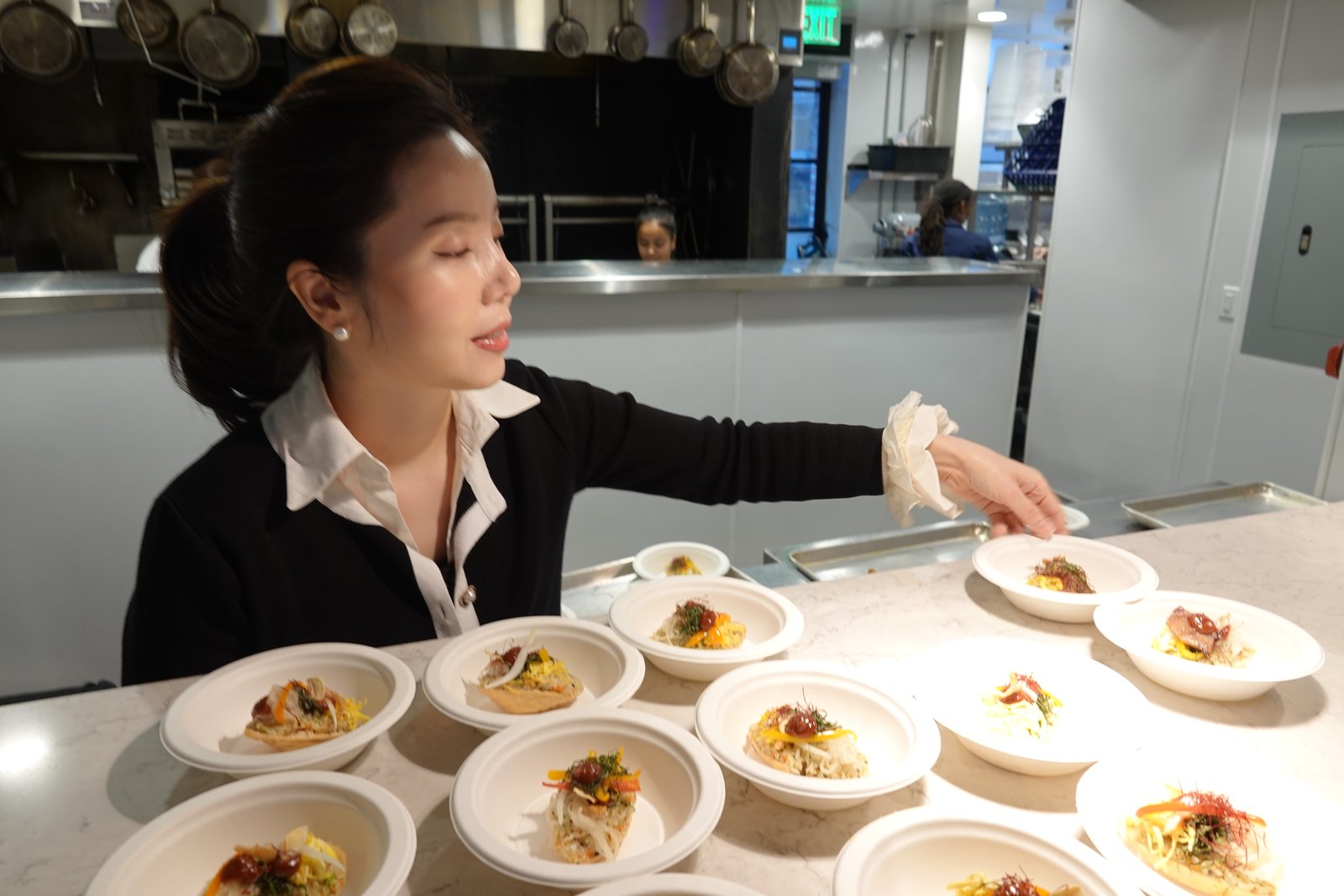 And that's the feeling one will be left with as they venture to this year's LA Food Bowl from May 1-31. For more information on the chef's attending and the specific events, go to lafoodbowl.com
Article written by Monis Rose from Restaurant Fiction