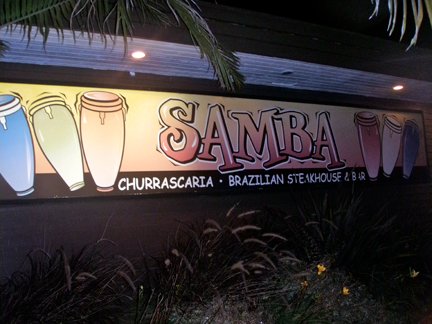 Samba Brazilian steakhouse in Redondo beach brings all of the flavors of a traditional Brazilian churasco steakhouse to south-bay patrons. Samba is conveniently located in the Seaside Lagoon and boasts a 180 degree ocean view. Enjoy the finest Brazilian cuisine in a location that you will not want to leave.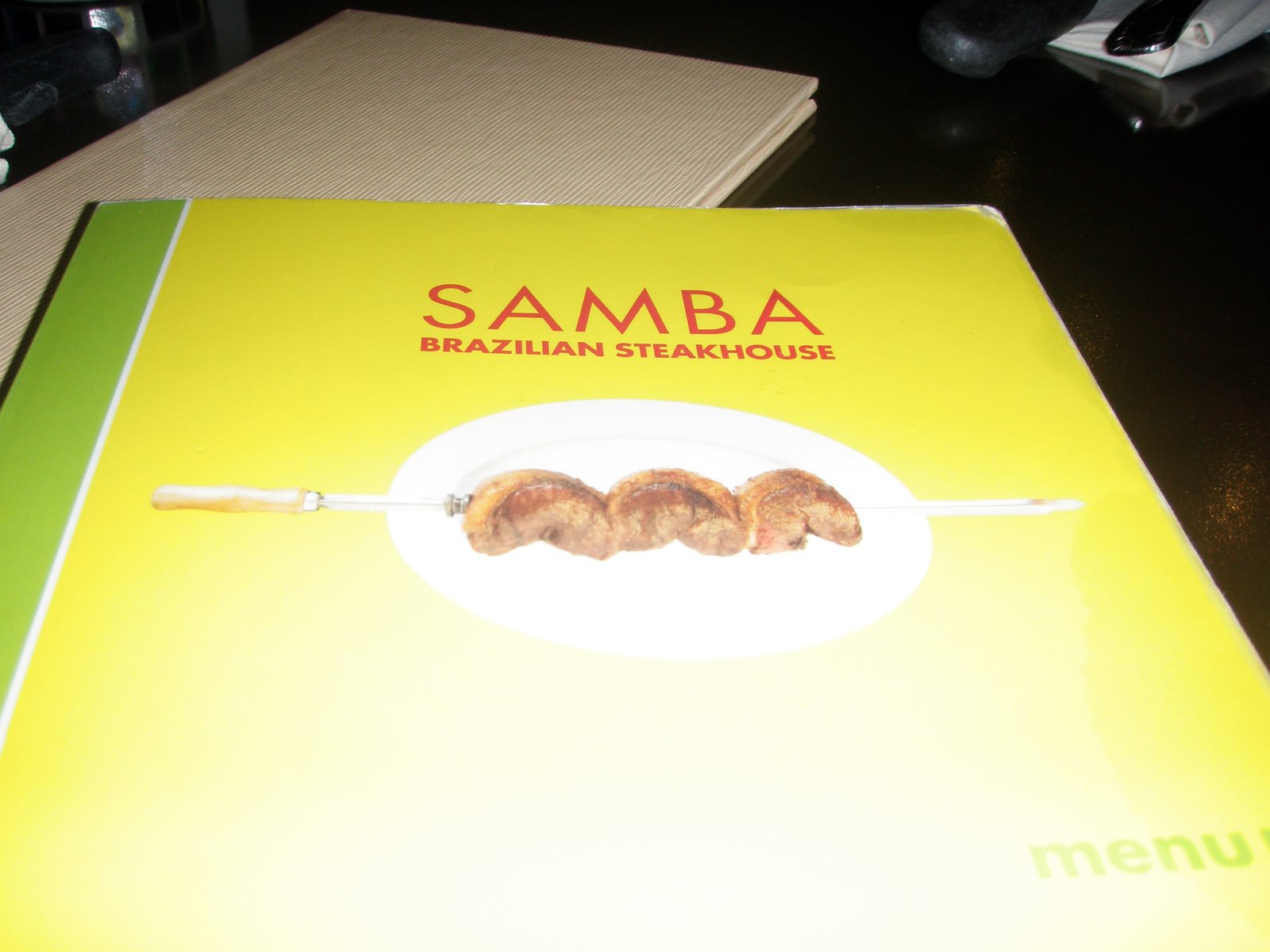 Samba has an extensive beverage menu with specialty cocktails and a price fix "Churrasco menu" that that allows for guests to sample the finest skewered meats presented table side. The meats are so decadent you can guarantee that they will seduce your palette one bite at a time. Additionally, Samba also provides a bounty of side dishes from Charcuterie, Antipasti to traditional Brazilian items such as oxtail stew, black beans and rice as well as a raw bar complete with cocktail shrimp and Ceviche.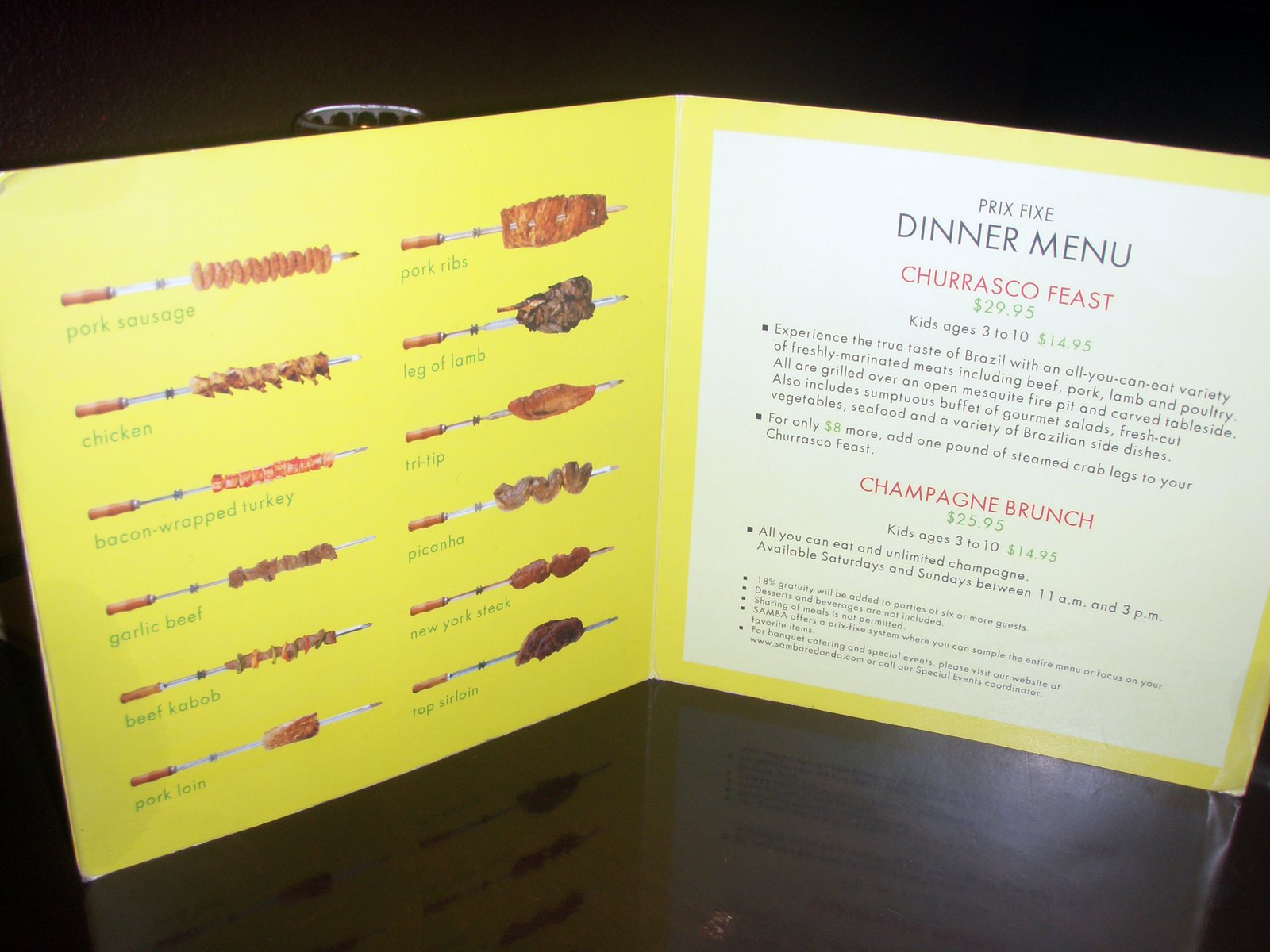 The polite staff and servers will bring meat until you signal them to stop. After trying a bite of everything in the meat category I have to say that my favorite skewered meats were the bacon wrapped turkey, traditional Brazilian "Picanha" skewer, Sausage, lamb, chicken and pork loin's. I could go on about the meats, but take my word for it and try it for yourself.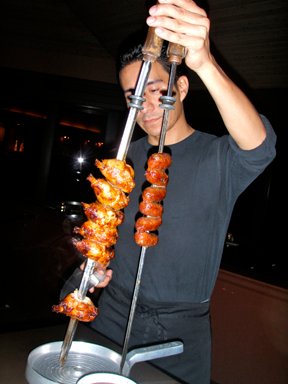 Infused cocktails are Samba's specialty as well and the blackberry Caipirinha comes highly recommended and will take your meal to the next level. You will be transported to Rio de Janeiro without leaving the Southbay and if you visit on a Friday or Saturday the Samba dancers will give that extra convincing. Bring your dancing shoes and be prepared to dance your meal off in the Samba lounge.


Now that you are excited and have your mouth watering don't forget to print out your coupon for a 15% discount from the Redondo Beach Chamber of Commerce. Samba has been chosen as this week's Redondo Beach "Restaurant of the week." Celebrate the nomination and enjoy this Seaside Lagoon jem.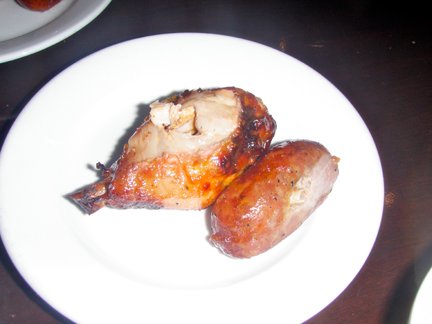 Come hungry and leave satisfied. If you are in the dancing mood be prepared to dance it off on Friday and Saturday night in the Samba lounge.


Samba Brazilian Steakhouse
207 North Harbor Drive
Redondo Beach, CA 90277-2508
(310) 374-3411
http://www.sambaredondo.com/
Link to coupon
http://www.redondochamber.org/where-to-dine.html