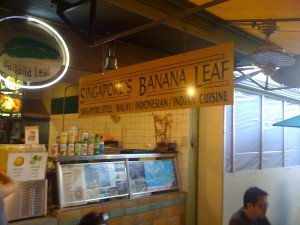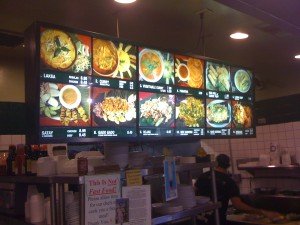 It took me sometime to discover this hidden treasure inside the Farmer's Market at 3rd and Fairfax, but it was well worth the wait. We ventured to Singapore's Banana Leaf again, last Saturday with our friends to explore and indulge in the flavors and cuisine of Indonesia. Banana Leaf offers Indonesian/Malaysian(or Singaporean) cuisine to guests and I always describe the style of food as a fusion of Indian and Thai food. Keeping this in mind will enable you to truly understand Singaporean food and the culinary movement behind it.


Like most other traditional Asian styles of cooking in Los Angeles, Singapore's Banana Leaf puts their own spin on the genre. Curries and Stir-Fried noodles are staple dishes and Island ingredients such as Tamarind, Coconut and red chilies make the dishes refreshing and spicy at the same time. Many flavor layers will make your mouth go wild.


When dining here as a group I encourage a family style approach to your dining experience because than you can sample the majority of dishes that are offered and create your own Indonesian feast.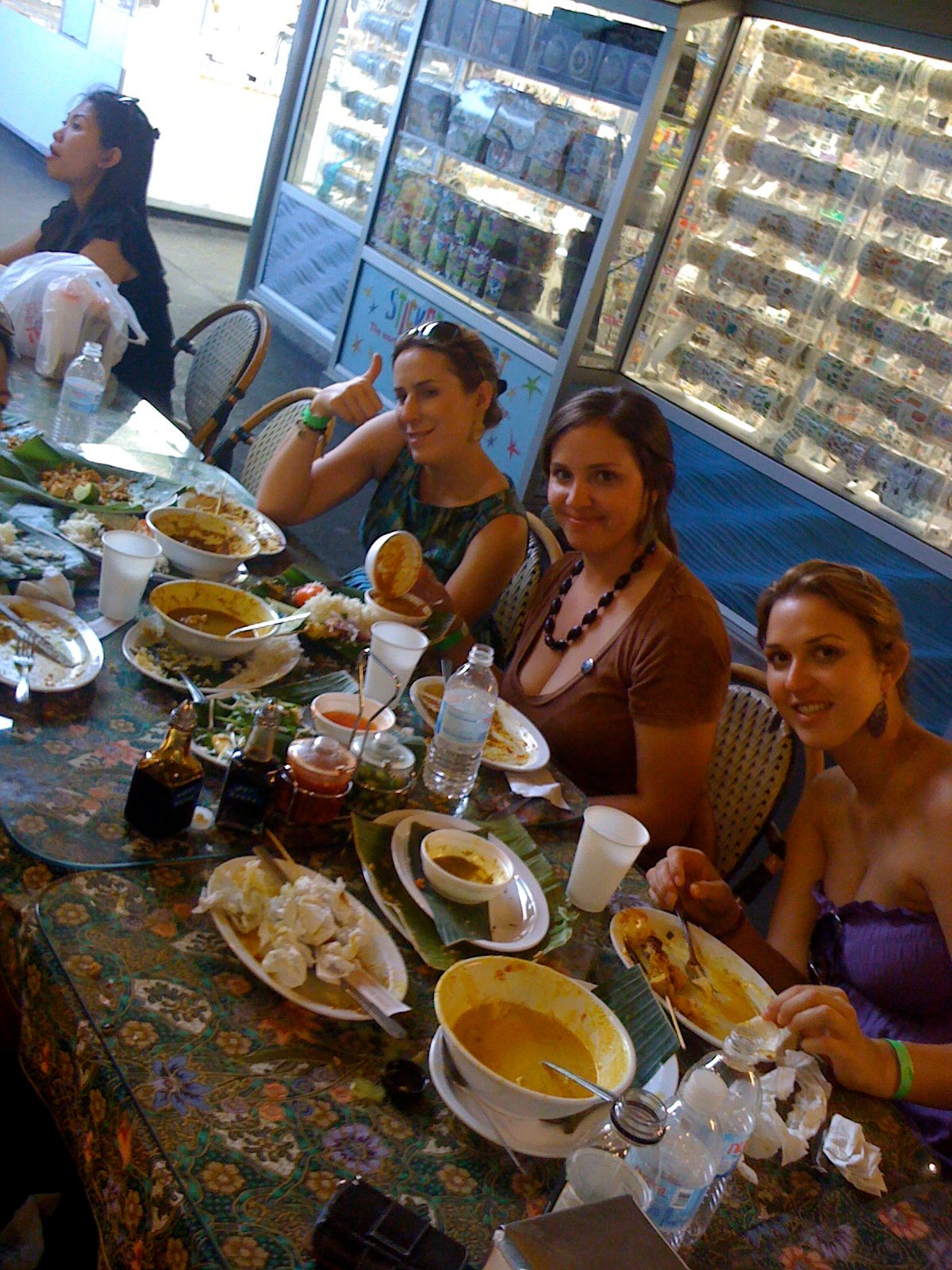 We started off with the Satay Chicken(Grilled Chicken Skewers) with house-made peanut sauce, Indian Flat-bread with vegetable curry sauce and a the Rojak Salad loaded with Cucumber, jicama, pineapple, bean sprouts, apple, tofu, and spinach all tossed with spicy peanut tamarind dressing. This is combination is always a great way to get your taste buds primed for the main course dishes. Unfortunately during our visit the Egg Rolls were not available, so I highly suggest a side order to cut and pass around.


As soon as we were midway through on appetizers our entree orders were dropped off at our table. Everyone was so focused on what they had on their plates that we almost missed it. The #10 Me Goreng(Stir Fried noodles) is always a hit with Tofu or Chicken for the non-vegetarians. Ask for it spicy and it will rock your tastebuds. Our other favorites are the Rendang Chicken(Spicy red coconut curry) served with rice and the Laksa(Spicy yellow curry) with noodles, tofu or chicken(upon request) and garnished with bean sprouts. By the time we were full there was a small sampling of items left for a to-go container, but this is the best case scenario, because 90% of the time on previous visits we want more. The rule is that it is better to order too much than too little.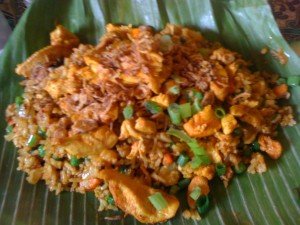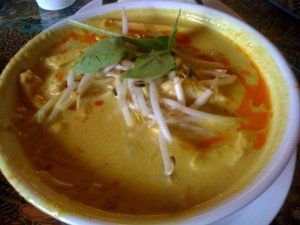 I hope you find yourself on a journey to Singapore's Banana Leaf soon but be aware that one visit will have you hooked so get ready to see the psychiatrist for your newest addiction.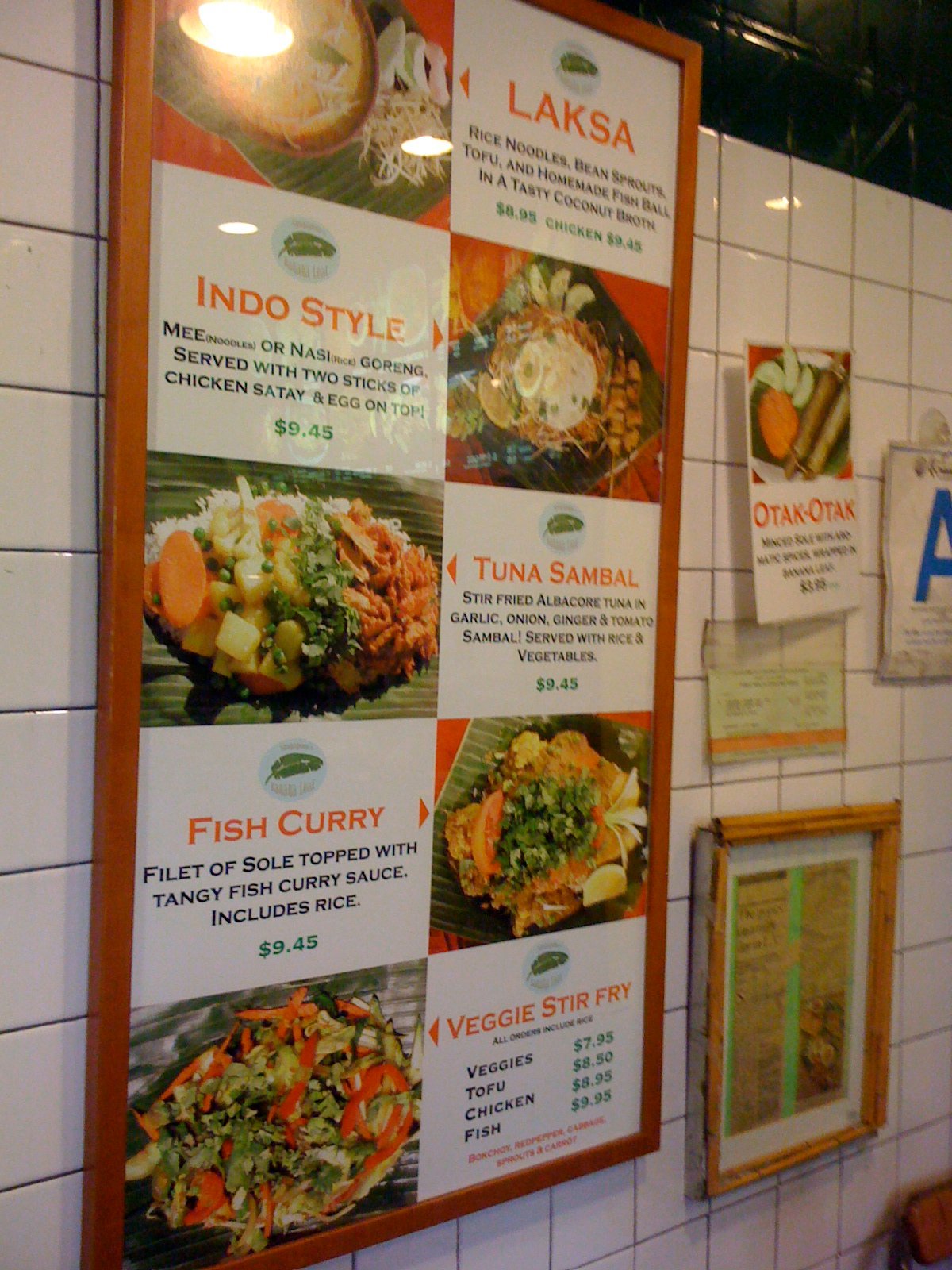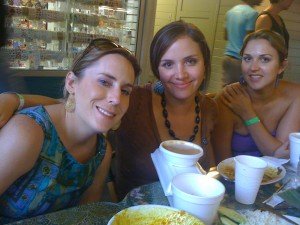 Singapore's Banana Leaf
6333 W 3rd St
Los Angeles, CA 90036
323-933-4627
Hours:
Open Mon.-Sat., 11 a.m.-9 p.m. Sun., 11 a.m.-7 p.m.