In these challenging economic times it is becoming harder to find restaurants that offer a balance between healthy and affordable dining, but most of the time this can be nearly impossible to achieve. This is not the case with Siam I am, Thai Cuisine located in Redondo Beach, California a few blocks from the Pier. Siam I Am understands that good food, great customer service and value all go hand in hand or shall I say, tusk in tusk, as in the case of their animated running delivery elephant logo.


Siam I Am is an efficient family owned and operated Thai restaurant that is continually satisfying the Thai food cravings of South Bay residents from El Segundo to Torrance. The small restaurant team directed by Floyd and Giang Ross, husband and wife keep customers coming back for more with their dynamic menu of both Traditional Thai dishes as well as many fusion items.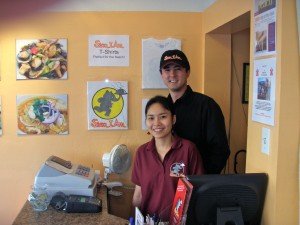 Siam I Am is 1 of 8 Thai Restaurants in Redondo Beach, but don't be fooled by the others; they may have larger spaces and fancy decorations, but they compensate in other ways by offering smaller portions and higher prices. At Siam I Am, fresh produce comes in daily and this provides an added fresh benefit to its customers.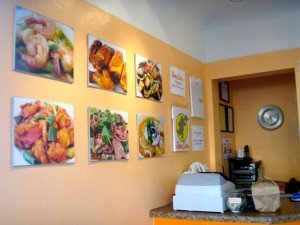 Prior to my visit I had sampled several of Siam I Am's traditional dishes including various curries, spring rolls and other appetizers and noodles, and each time was taken back by the reasonable prices, good sized portions and flavors. With my sights and expectations set high, I new that whatever Floyd and Giang had in mind for our VivaLAfoodies tasting, would be amazing. After dissecting the menu from cover to cover Floyd and I decided that we would go with some of Siam I Am's specialty dishes that are popular in Thailand. This culinary perspective provided me with a different perspective on authentic Thai cuisine.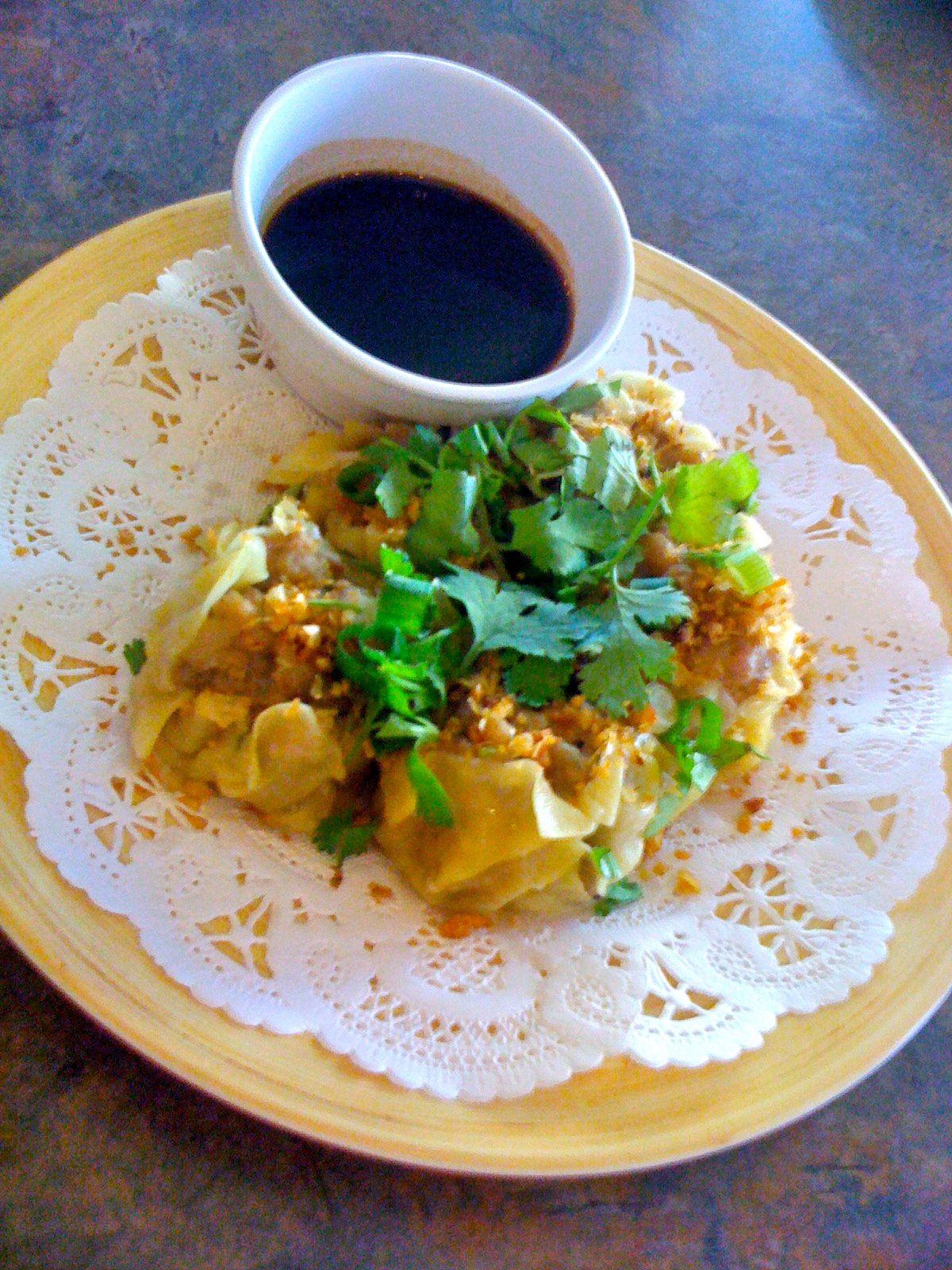 We got our order started with the Steamed Thai Dumplings which share a resemblance to the "shu mai" that you would find at a Dim Sum Restaurant. Both Floyd and Giang educated me that these are a thai style dumplings and that they are actually quite a bit smaller in Thailand. With 5 to an order these ground chicken morsels started the meal off right. To my surprise the chopsticks were not the main utensil, rather it was a spoon that we used for most of the meal. This tradition goes back to mainland Thailand and is still being used today. Our second course was the Kau Soi Noodles. This yellow curry style noodle soup with chicken has great flavor and is quite hearty with its array of vegetables and spices. Our last two entree items were the Pineapple Fried Rice and the Basil Leaves. Once again it was a flavor explosion. The Pineapple Fried Rice is a bold blend of Shrimp, Chicken, Pineapple, Cashew nuts and raisins with yellow curry. Each ingredient lends to the next and each bite packs a punch. The Basil Leaves compliments the fried rice with its spicy sauce and ground meat and veggies. Talk about a sweet and spicy combination. I finished the meal with the Coconut ice cream. This refreshing treat was a perfect way to cool things off after my indulgence in Thai chilies and spicy fish sauce.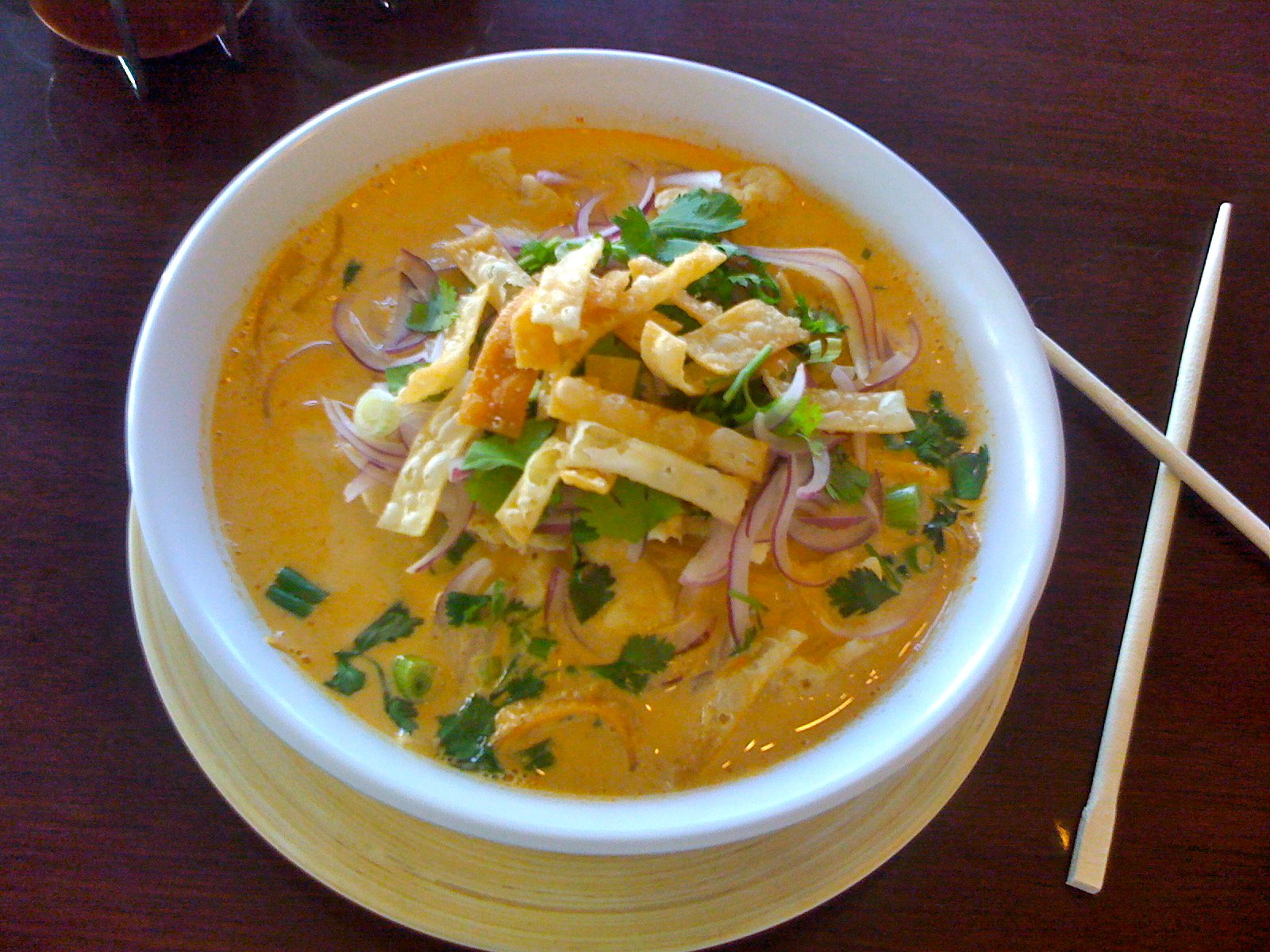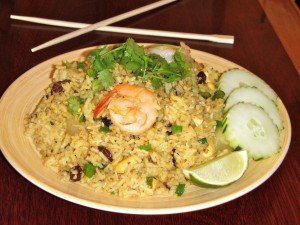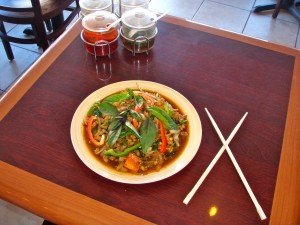 When Floyd and I had a moment to put our spoons down he told me that he married his wife Giang because of her cooking and I am sure that anyone who dines at Siam I am would attest to the fact that Giang is a fantastic cook. Her cooking is the primary ingredient in Siam I Am(s) success since they opened a few years ago. Wheather you are dining in, taking out or having it delivered, Siam I Am will leave both your stomach and wallet satisfied. Why pay more for smaller portions at other Thai Restaurants in the area when you get quality and value for much less?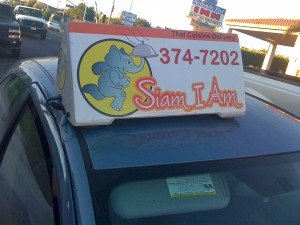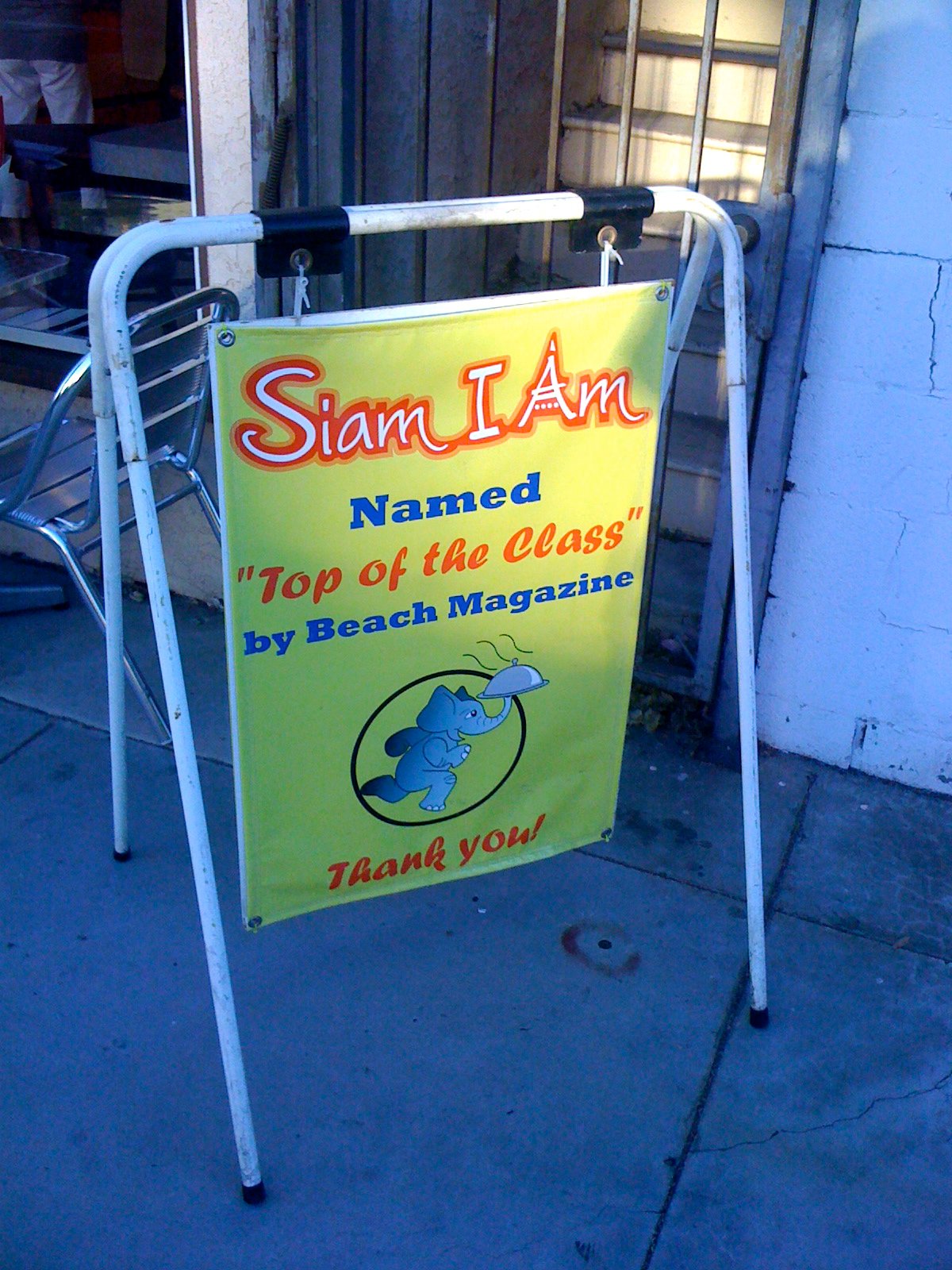 Siam I Am
Thai Cuisine Delivery
215 S. PCH
Redondo Beach, CA
310-374-7202
http://www.mysiamiam.com/