Little Tokyo watch out! Redondo Beach has its own traditional izakaya Sushi house tucked away in the shadows of the pier that will knock your taste-buds off. SUSHI, casa Arigato or as I sometime call it, casa Sushi takes traditional Japanese sushi to a whole new level with their own fusion twists mixed in and I ensure you that most South-bay residents would agree. And with a menu that would please any sushi fanatic, it made perfect sense that on my first visit to this well established restaurant I would have my first "Omakase" experience.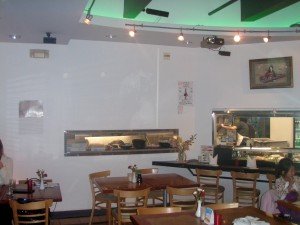 Omakase, translates to "It's up to you", and this is the ultimate way to experience the magic from the chef's at Sushi Casa Arigato. With Omakase you are entrusting the chef's to put on a show and put all of their artistry on display for guests that are open to something out of the ordinary.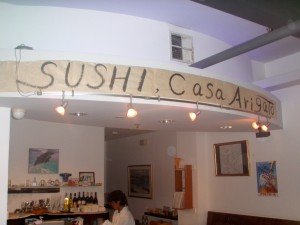 The team at Sushi, casa are truly food artists and Chef/Owner, Shigeki Matsumoto and sous chef, Tsuyoshi Kajihara want guests to dine and have a total body experience. This is evident from the movies and music that are projected on the wall of the modern interior space. Sushi is center stage at SUSHI, casa Arigato and you will soon forget that you are in the seaside community of Redondo Beach, California.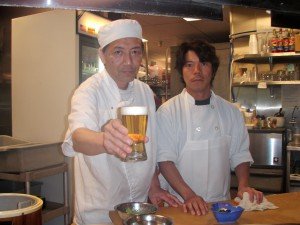 Out of our 12 course Omakase meal last Thursday each item that the chef presented was precise and loaded with amazing flavor.
Our Omakase menu is below complete with pictures. See for yourself why we were in awe.
1. Miso soup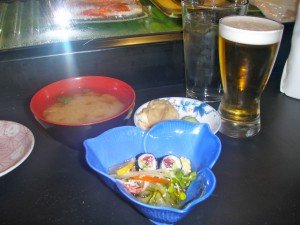 2. Chef's starter amuse(cucumber salad, shredded crab, seaweed salad)
3. Daily Special Croquet(Red Pepper & Mushroom filled fried croquet cake)


4. Nigiri Selection(Tuna, Yellow Tail, Salmon & Halibut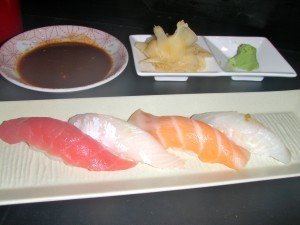 5. Spicy Tuna with Parmesan on a crispy rice cake served with wasabi mayo


6. Nigiri Selection #2(Uni, Giant clam, Sweet shrimp, squid sushi roll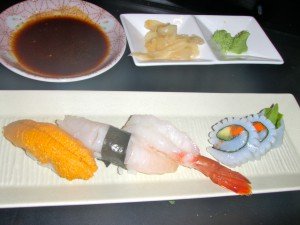 7. Chawan Mushi-Savory Custard soup with sweet shrimp, spinach and mushrooms


8. Sweet fried crispy shrimp head


9. Nigiri Selection #3(Albacore, Seared Ahi, Duck Sushi,Salmon Roe w/ quail egg)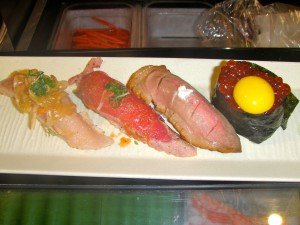 10. Spicy Scallop and Ahi Tuna flower inspired sashimi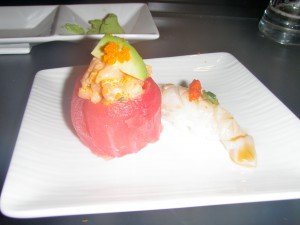 11. Baked Black cod with miso yogurt served with shredded daikon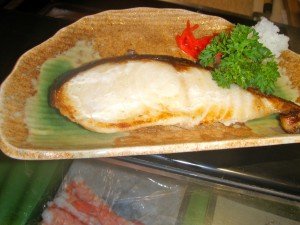 12. "Steamed Sushi" Chesapeake Bay Harmony with Freshwater Eel, Shitake Mushrooms, Burdock, on the Kanpyo Sushi Rice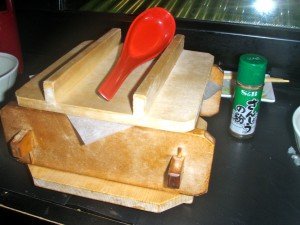 Stop by this week and taste for yourself the wonders of CASA sushi and present to your server a coupon from the Redondo Beach Chamber of Commerce, "Restaurant of the Week" section for a discount coupon good for 15% off your meal. 1/2 price drinks and happy hour specials are also available during the week and on Saturday and Sunday. You will be glad that you discovered this Redondo Beach wonder. Wrap up your meal with a pastry or coffee from Cafe Arigato next-door and you will not be disapointed.


Sushi Casa Arigato
215 Avenue I
Redondo Beach, CA 90277
(310) 543-0586
www.casaarigato.com