Born out of necessity and her personal struggle finding foods that she was able to eat, Vanessa Phillips started a company that offers gluten free frozen snacks. She started off making gluten free dishes out of her apartment and after teaming up with chef Tryg Siverson, they created a killer gluten free dumpling recipe.
And when Whole Foods called them up for samples, she didn't think much of it, sent them a homemade sample bag, and her idea took off and Feel Good Foods became a reality.
In celebrating Feel Good Foods, we were able to try a variety of items from their line of products, from the egg rolls and potstickers to the delicious snack bites (a transparent and healthy way to Totinos Pizza Rolls).
Focusing on using vegetables picked at their peak,non-GMO ingredients and meats that are raised without antibiotics, allows you to really get behind this line of products.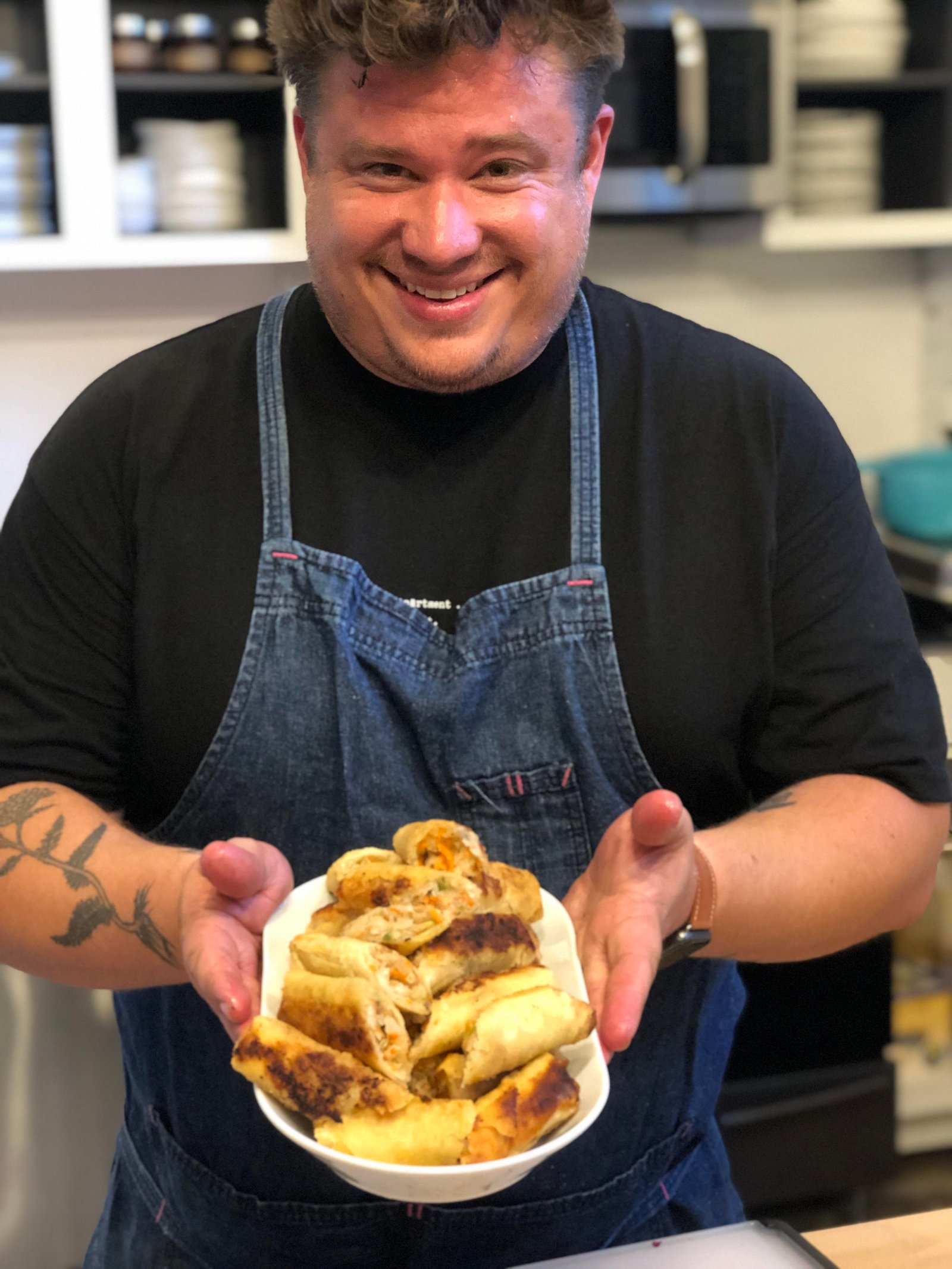 After getting to try the gluten free bites and delicious wines during cocktail hour, we enjoyed a meal produced by Chef Royce Burke that was flavorful and light, in theme with the evening. His play on layering fresh ingredients and flavors came through in the courses.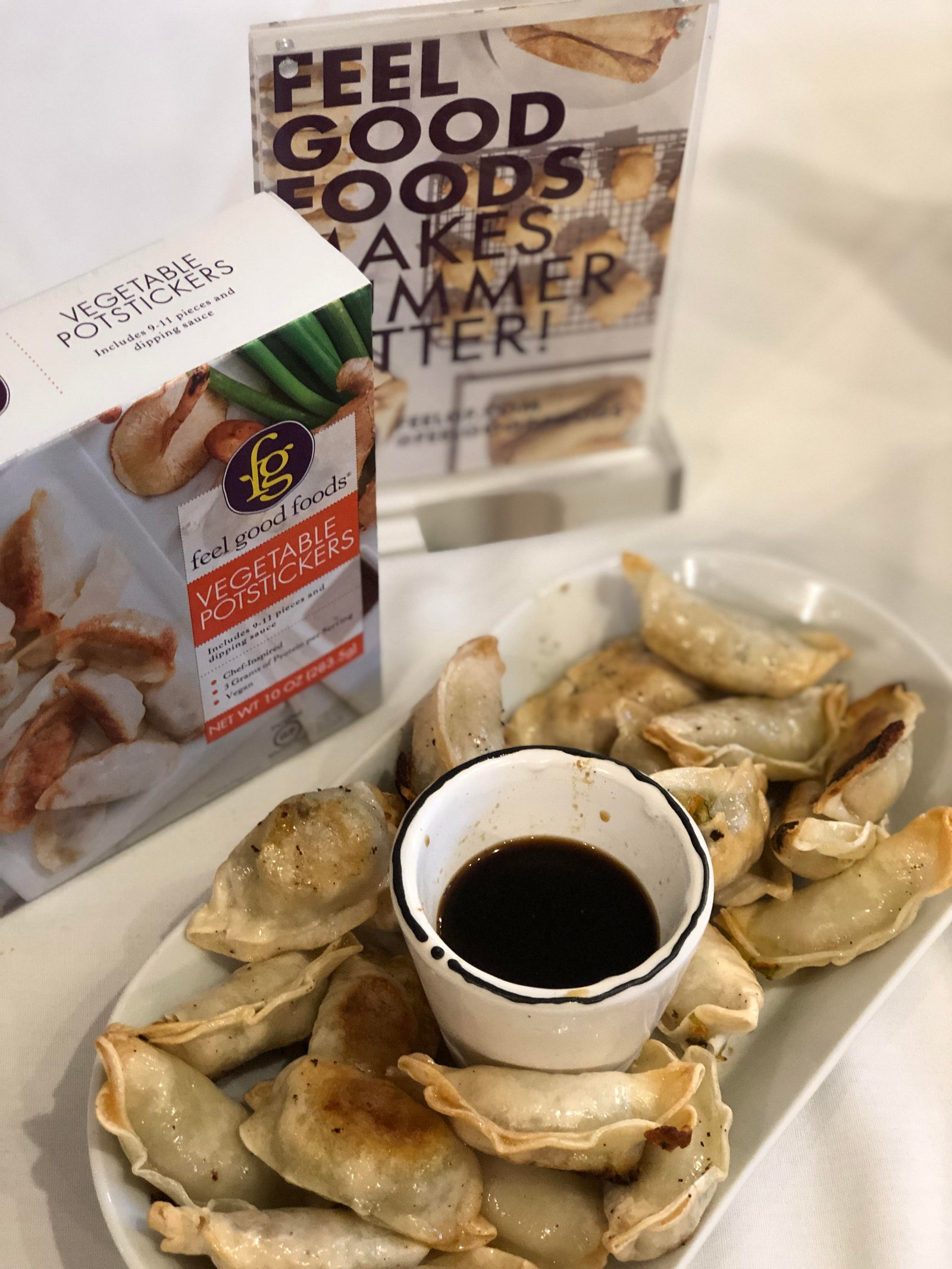 His Market Stonefruit and Snap Pea salad, a balance of fresh bitter greens, sweet and sour pops of stone fruit, paired with the raw sugar of snap peas was easily a crowd favorite. In line with the brand, and keeping in mind how many of today's population has food restrictions due to dietary or otherwise, Feel Good Foods is definitely striving for a better way to buy good food.
Menu Items
 Cocktail Hour: 
Feel Good Foods Three Cheese Pomodoro Frozen Snack Bites
Feel Good Foods Vegetable Vegetable Egg Rolls
Feel Good Foods Vegetable Chicken Egg Rolls
Feel Good Foods Vegetable Potstickers
Feel Good Foods Pinto Bean & Cheddar Taquitos
Starter:
Market Stonefruit and Snow Pea Salad
Entrée:
Grilled Local Fish and Yum Makeua Yao Eggplant Salad
Dessert:
Individual Cherry Clafoutis with Candied Calamansi, and Whipped Cream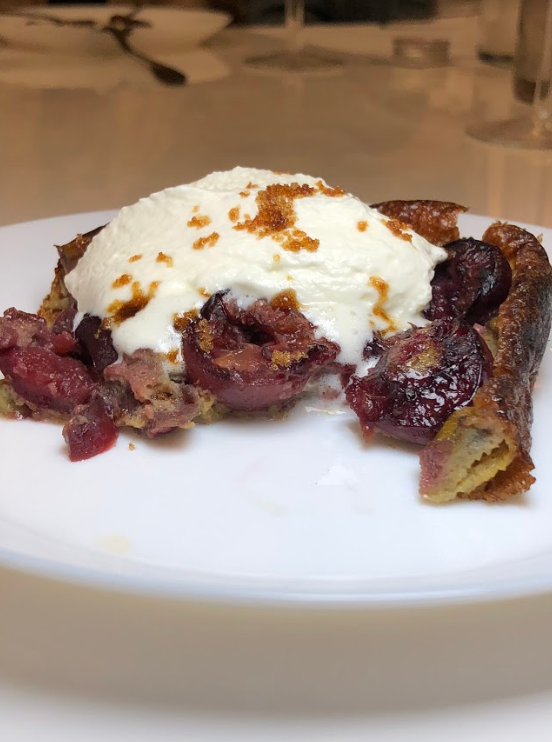 Article Written By Shruiti Patel for VivaLAfoodies.com