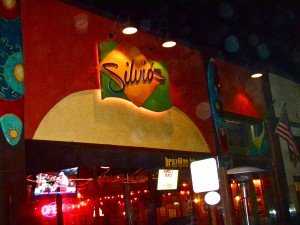 Located steps from the sand on the Hermosa Beach Pier is Silvio's Brazilian BBQ bar and grill.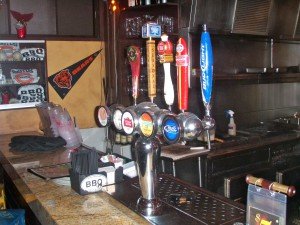 Silvio's is not your typical bar serving food, rather it is a no frills Brazilian seaside BBQ restaurant that serves up amazing cocktails ranging from beer and wine to Tropical Caipiroskas.
With the three wise men leading our dining quest,we were in good hands with Silvio Correa(owner and chef) and Drew Hagar(chef) running the grills, while Marc Lane, our house mixologist and host for the evening made sure the food and drinks were cold and flowing.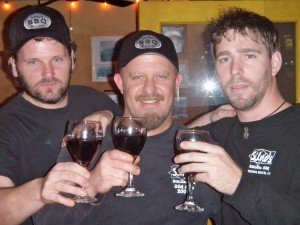 With a nice sized menu ranging from soups and salads, burgers and sandwiches and Brazilian BBQ plates, Silvio's will not disappoint even the pickiest guest. A slew of TV's and a nice selection of draft and bottled beers, wine and signature cocktails make Silvio's an ideal destination to catch the next sporting event.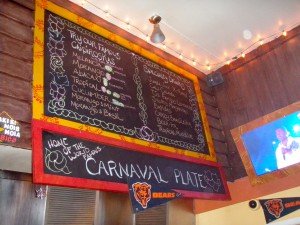 Silvio and Drew selected several popular items for us to try along with a few off menu treats thrown into the mix. We began our meal with an appetizer version of the Ipanema Salad; a salad named for Silvio's hometown in Brazil.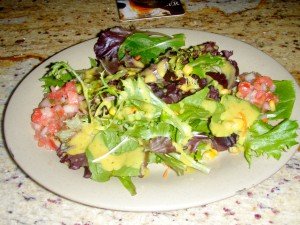 A healthy portion of fresh mixed greens, tomato relish and house signature dressing make this dish an ideal starter; Add tri tip, shrimp or mahi mahi and make it a meal. I tried to coax the secrets out of Silvio, but was unsuccesfull. The guys kept the dressing components to themselves and all they would tell me was that it is "Grandma's Recipe." I took their word for it and hope that they bottle it up someday.
Once we settled down, Drew presented his "off the menu" Chicken Tortilla Soup with cilantro cream. This bold and flavorful soup that I did not expect from a Brazilian restaurant took me back to my days living in the Southwest.
We continued with another one of the house specialties; the Ipiranga Shrimp. These grilled and skewered tiger shrimp with garlic lime marinade teased our palletes with their tender texture and bold flavors.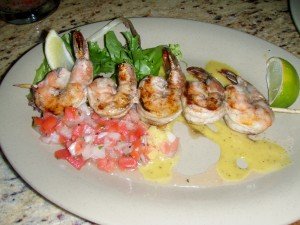 We wrapped up the meal with the Carnival Plate Sampler; a medley of bbq chicken, tri-tip, Calabreza sausage and Picanha steak The plate is also accompanied by a side of mesquite grilled veggies, rice and black beans. With enough food for two people this is an excellent plate to share with friends. It truly showcases the range and skills of Silvios grillardins.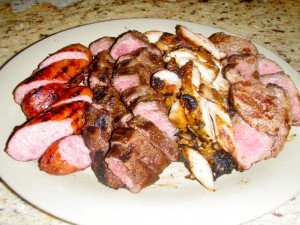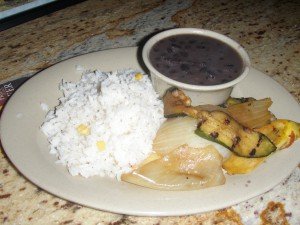 Cheers to Silvio and crew for bringing casual Brazilian food to Hermosa Beach. Make Silvios your first stop the next time you decide to visit the Hermosa Beach Pier and you will be glad you did.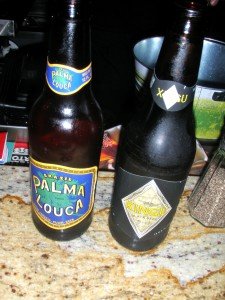 As a thank you to patrons for Supporting Silvios over the years the Redondo Beach Chamber of Commerce has nominated Silvio's for its "Restaurant of the Week" program. Visit the website for a coupon for a Free appetizer or Free Bottle of House Wine between now and January 10, 2010. when you present the coupon. Now you have no excuse for resisting your deepest and darkest meat cravings!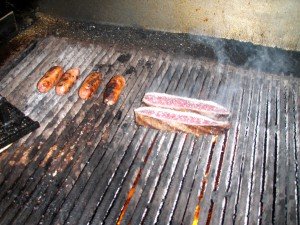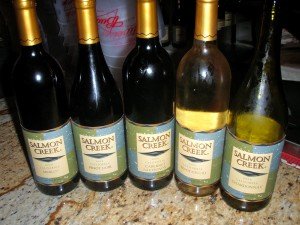 Silvios Brazilian Bbq bar and grill
20 Pier Avenue
Hermosa Beach, CA 90254
310-376-6855(phone)
310-376-6882(fax)