Drink Eat Play has done it again. Turning Santa Clarita into a journey of sound, food and beer. Every band you have ever wanted to see all in one place. For Tribute Fest 2010, they had all their  music bases covered, from the sounds of Sublime, the Beatles, and U2 with Aerosmith in between. These heavy hitters not only brought out the full-on look (see my comment below about Aeromyth) but graced the crowded with classic jams that set the grass on fire.  Here are my highlights for this inaugural event.
BATTLE OF THE BANDS:
Petty Cash | Tom Petty and Johnny Cash tribute band
Talk about the perfect mash-up! This band stole the show with their covers of music's top leading men Tom Petty and Johnny Cash. Check them out May 20 at the Roxy in Hollywood.
Paperback Writer: Beatles Tribute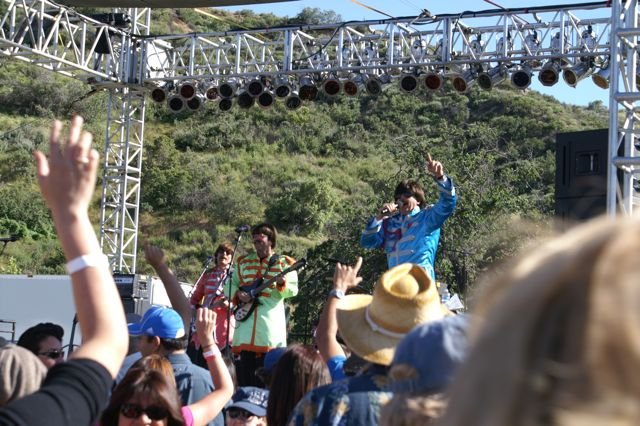 One word: AMAZING. Oh yeah, and their costumes were dead on for Sgt Pepper's Lonely Hearts Club Band cover.
Aeromyth: Aerosmith Tribute Band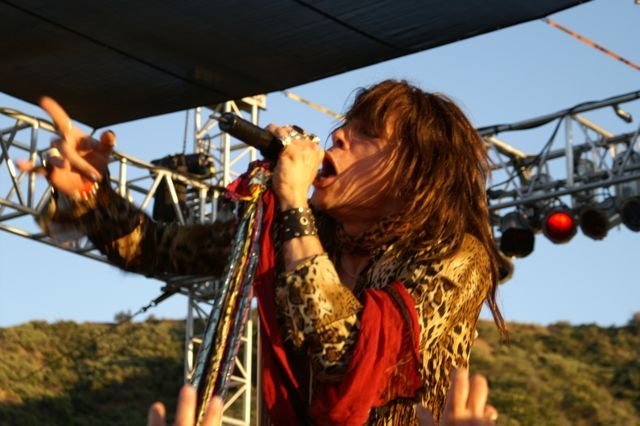 Steven Tyler must be shaking in his leggings when or if he's seen Aerosmyth and I would not dare tell Joe Perry about them. He could find his Steven Tyler replacement. (PS Still not a fan of you Joe Perry.) Not just his clothes screamed "Livin' On The Edge", but his lips and mannerisms sealed the deal with classic renditions of Sweet Emotion, Crazy and many more Big Ones.
TOP FOOD TRUCK PICKS
Dodger dogs are going to have to move over, there's a new dog in town and it's Greasy Wiener. This truck provides the hottest of all hot dogs. Brothers Josh and Adam Dragotta, along with their team, keep things simple and tasty. Providing all-beef classic dogs, chili dogs and their specialty, the Greasy Hippie dog, keeps everyone happy. But besides their meals being superb, it's their "package" deal that has everyone lining up. For under six dollars you get a dog, French fries and a drink. Now that's like stealing 3rd base.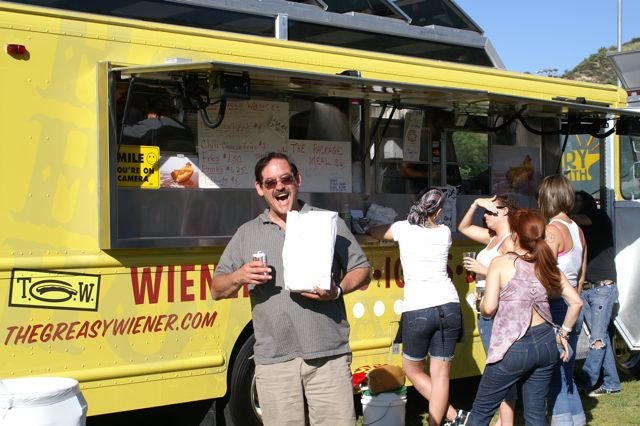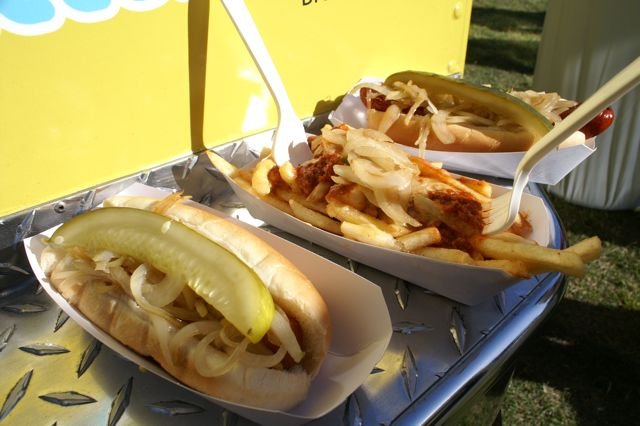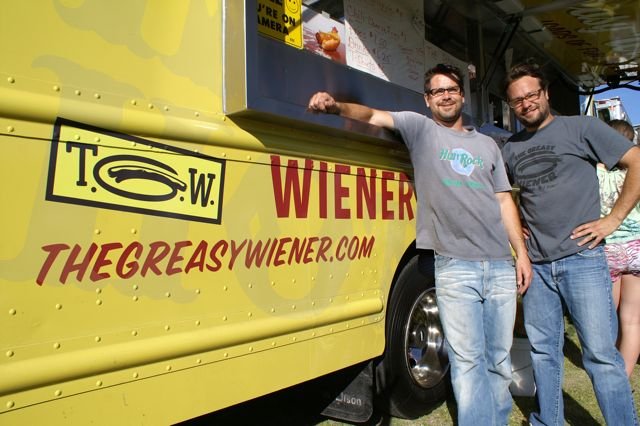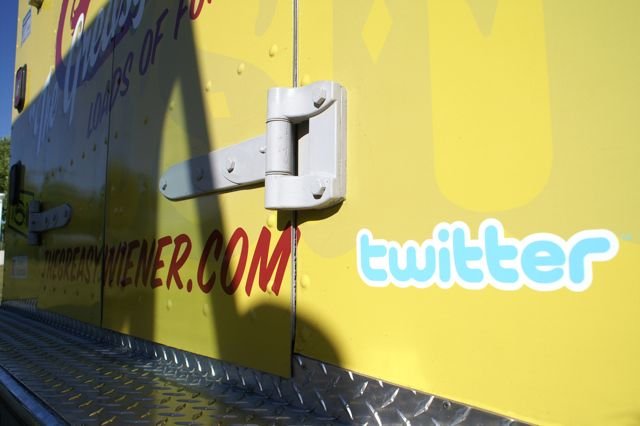 Frysmith
French fries as a meal? Rock on! How could one not dig this delight? Frysmith hand cuts their French fries so you are getting the freshest fries around. Check out below to see the top 3 favorites: Oh, and by the way, their truck rolls on oil. They use their own fry oil to power their truck around the Los Angeles region. Now that's something to line-up for!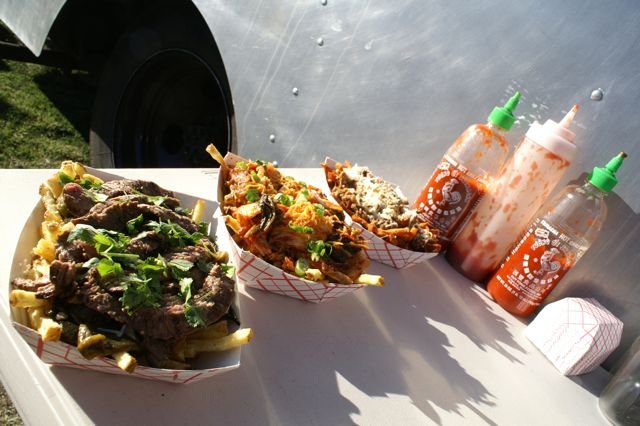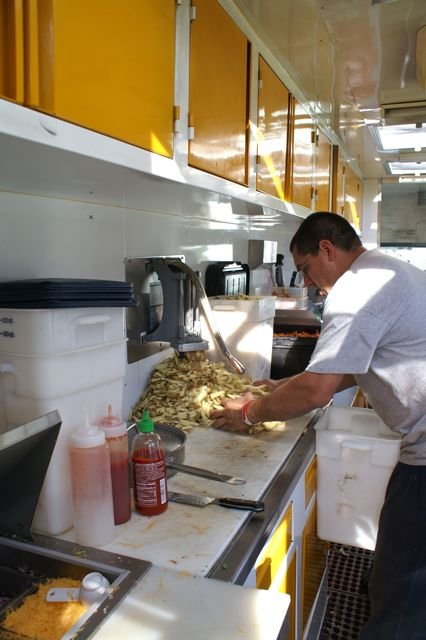 BEST DRINK IN THE WORLD: BEER

While the beer gardens flourished with some great selections my pick for best summer beer during Tribute Fest definitely goes to Hoegaarden. With its orange peel aroma, it matched the vibe perfectly. Talk about a sweet crush.
MOST RANDOM ATTENDEE AWARD
This guy earns some kudos for going all day with his classic flex stance. He entertained the crowd with his apparent muscles and impressed the ladies with his one step. Keep it classy Santa Clarita.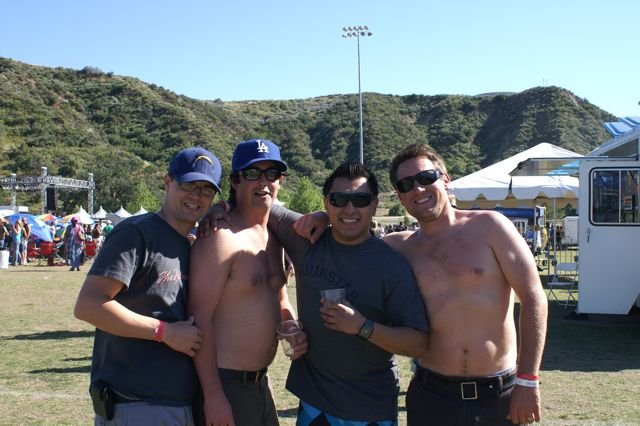 Special thanks to Adam Stoller for shooting this event, and big ups to Brian Deutsch for making this another exciting adventure.